Answer Me series to go back to 1988 this summer?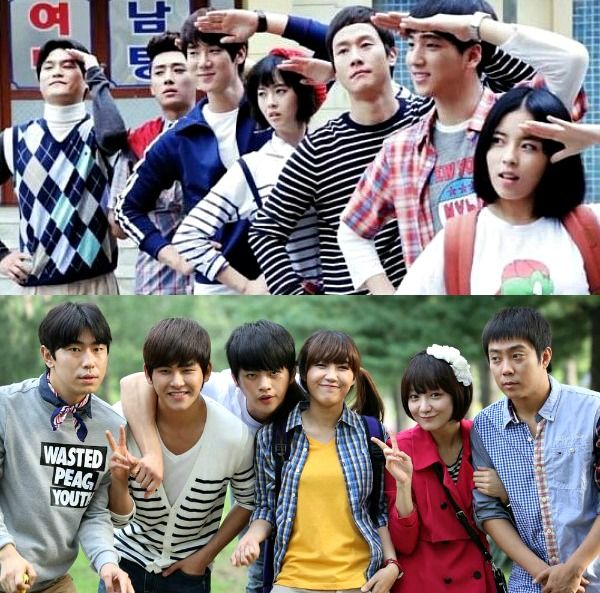 The third series from the creators of tvN's hit throwback dramas Answer Me 1997 and Answer Me 1994 has pretty much been in the works since the the end of 2013 (when Answer Me 1994 wrapped). Pre-production stalled for a considerable length of time this past year, but now with Misaeng in the rearview mirror, tvN seems more eager than ever to get PD Shin Won-ho and writer Lee Woo-jung locked down for their as-yet-unnamed drama (aka the cable network's next big hit). The wheels are back in motion for what will likely be a July premiere — the question now is what exactly that drama will be.
It probably goes without saying that the anticipation for this team's third collaboration is high, which leads to lots of speculation in the press and lots of backpedaling from Shin PD every time one of these rumors surfaces about the direction of his next drama. The latest wave is pretty specifically about Answer Me 1988, which seems to be a strong contender for the third installment of the franchise, though producers were quick to say that it's just one of many possibilities, and that the next drama might not even be another Answer Me series.
Obviously there's a lot to focus on culturally and economically at the time of the Seoul Olympics in '88, and the music would be Cho Yong-pil and Lee Moon-se (admittedly, this is more my parents' music than my music, so it doesn't quite have the same soundtrack-of-my-life immediacy that 1997 and 1994 had).
Honestly I'd rather the team do something entirely new, because I think we've seen enough of this formula, and I'd love to watch them tackle a fresh concept. It's just not likely that the network is going to let go of their nostalgia-fueled cash cow anytime soon, so I'm fully expecting another Answer Me series to come around the bend. Okay, but… Is it too much to ask that we stop hunting for husbands this time? Let's at least change up THAT part of the game, yeah?
Answer Me 1988, OR Answer Me Other Significant Year in Recent-ish Past, OR Drama That Is Not Answer Me… is planning to air on Fridays and Saturdays in July.
RELATED POSTS
Tags: Answer Me 1994, Answer Me 1997, cable programs, sequels