Sensory Couple adds Namgoong Min, Yoon Jin-seo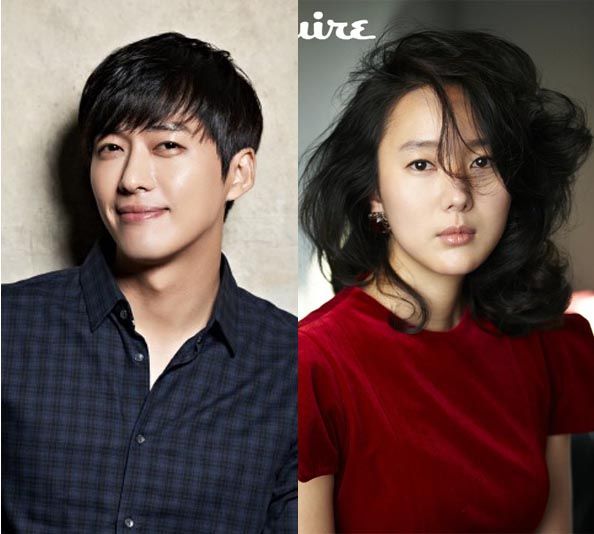 On one hand, I like these two new additions to Sensory Couple — but on the other hand, why are Namgoong Min (My Secret Hotel) and Yoon Jin-seo (Twelve Men in a Year) still stuck in second lead roles instead of headlining? (To be fair, it's not that they've never played a drama lead, but just for shorter or cable shows; they're still mostly in supporting roles.)
In Sensory Couple, Yoon Jin-seo plays an elite police profiler with a cool-headed personality. She's played a cop before (Runaway Plan B), though I confess to liking her more when she's being spunky than cold. She must be working on the Barcode Murder Case that provides the central conflict for our hero (Yoochun), who loses his little sister (Kim So-hyun) because of it.
I have to stretch my imagination a bit more to place Namgoong Min's character in this world, since he's a star chef who treats everybody with polite kindness and is perfect at everything, which is becoming something of a trademark persona for him. He gets entangled with the sense-deprived hero and the sense-overloaded heroine (Shin Se-kyung), the two of whom meet through an accident that spares her life but takes her memory. After Namgoong Min meets them, his character undergoes a "large transformation."
The supporting cast is solid and the mysterious plot sounds intriguing, particularly since the heroine's hallucinations should make for interesting visual effects. (Which could go badly awry or be fascinating to look at.) I'm going to hope for one of Shin Se-kyung's more engaging performances (which I swear exist, and I would tell you all to watch Iron Man to see, except that that's not a drama I'd easily recommend to anybody without a taste for the absurd), because she's my only big hang-up about the show right now. Hopefully the fears are unfounded…
Sensory Couple will premiere in April on SBS.
RELATED POSTS
Tags: Namgoong Min, Yoon Jin-seo