Yoo Yeon-seok for leading man in Hong sisters' Warm and Cozy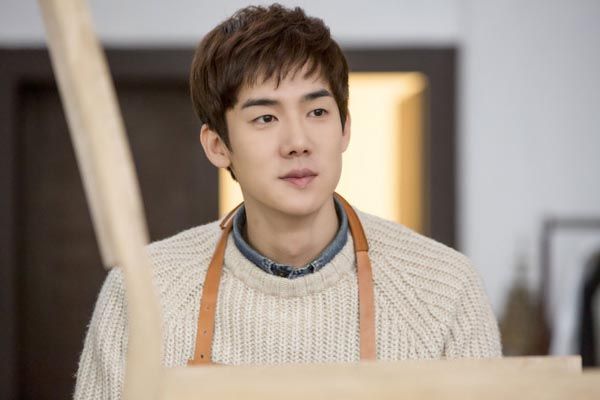 Woohoo, Yoo Yeon-seok (The Informant, Answer Me 1994) is up to play the lead in the new Hong sisters drama Warm and Cozy. Yes, yes, a thousand times yes!
We have some reports that say he's confirmed, others that it's not finalized yet (but in the "final negotiation" stage), but in any case this is still great news and he would be a fantastic choice. It likely also means Rain is out of the running, and I'm fine with that, because: Yeon-seokie!
A few months ago I might've squeed over "Chilbongie" getting the part, but ever since his super-endearing and entertaining stint on the travel reality show Youths Over Flowers, my love is for Yeon-seok first and foremost. (He was so warm, considerate, and competent as he took care of his travelmates, who really might have starved (or gotten lost in a foreign country) without him, and then we wouldn't have gotten to see his hilarious bromance with the ever-adoring and clingy Sohn Ho-joon, and maknae Baro.)
I'm still champing at the bit to hear more information about the actual plot; so far all we know is that this is a romance set on picturesque Jeju Island opposite (probably) Kang So-ra (Misaeng), and will showcase the Hong sisters' trademark trend-setting writing — probably full of puns and sharp jokes with a dash of meta commentary. Which means it'll make me laugh, and then cry (mostly with laughter), and maybe the jokes will be a little silly, but they'll be good-natured and warm-hearted. The perfect way to lead us into summer.
Warm and Cozy will follow Angry Mom on Wednesdays and Thursdays and premieres in May.
Via TV Report
RELATED POSTS
Tags: Kang So-ra, Warm and Cozy, Yoo Yeon-seok