KBS lines up next Mon-Tues comedy drama Taming Mother-in-Law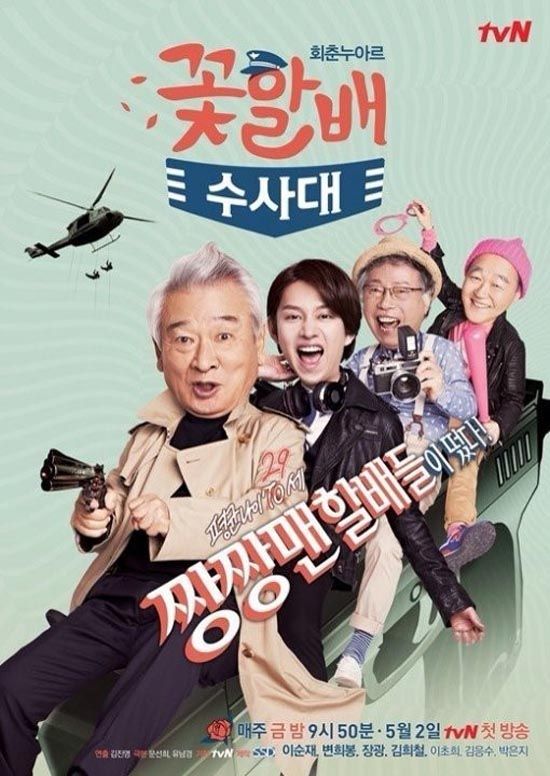 KBS has announced the drama to follow I Remember You, which in the span of several hours went from the provocatively titled Killing Mother-in-Law to the more toned-down Taming Mother-in-Law. Given that it's not actually about any killing, that's probably a good thing.
The news announcements on this drama have already hit their first bumps, starting with the title; Killing Mother-in-Law made the drama sound exceedingly sensational, perhaps darkly funny or just plain dark. It described a story that's all about a daughter-in-law who "feeds her hateful mother rice cakes for a hundred days in order to kill her," and then "her mother-in-law eats the rice cakes for a hundred days, dies, and is reborn as her mother." Okay, that's weird, but also it sounds pretty straightforward. I'm pretty sure there was no other way to interpret that than the literal way.
But perhaps the production read the wave of confused netizen reactions and their grumblings of makjang plots, because a second wave of news was released to clarify that it's not a melodramatic tale of murder but in fact a show exploring the true meaning of family in a society full of single-person households and broken families: "Killing a mother-in-law means getting rid of the wall that represents the mother-in-law, and being reborn as a genuine family." So just a really confusing metaphor then?
Now using the title Taming Mother-in-Law, the show is described as a bright, comical drama taking a "new format" as a 12-episode miniseries. The plot features a former idol who dreams of a comeback who goes on a "daughter-in-law experiment" program where she's pitted against a fake mother-in-law from one of those long-standing traditional family clans. As they clash, fight, and reconcile, they'll realize the true meaning of family.
Anyone else confused about all the strange, conflicting descriptions?
Directing the series is Lee Deok-gun of the very popular daily drama Melody of Love and writing is Moon Sun-hee of the goofy comedy Flower Grandpa Investigation Unit. The drama will premiere on August 17 on KBS.
Via Newsen, IS Plus, TV Report
RELATED POSTS