Lee Jung-jae considers war movie MacArthur opposite Liam Neeson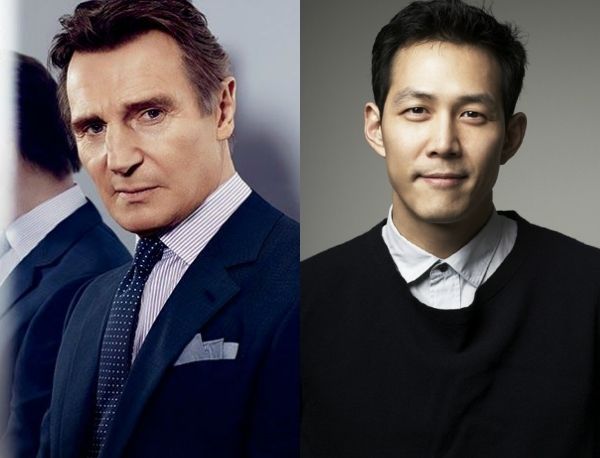 When I first heard this news, I assumed that Korean war movie MacArthur would be a Hollywood production, but it's a new domestic film from Taewon Entertainment (the production house behind the IRIS franchise), that managed to cast Liam Neeson (Taken) in the titular role as General Douglas MacArthur. The production is now courting Lee Jung-jae (Big Match) to star opposite him, and his reps have confirmed that he's met with the director and is considering the project.
The movie will be directed by Lee Jae-han of Into the Gunfire (also a Taewon Entertainment project), and tells the story of the Battle of Incheon that took place in September 1950 during the Korean War. Neeson plays General MacArthur, the commander of the UN Forces who led the attack that successfully cut off North Korean troops. Lee Jung-jae is considering a role as a lieutenant in the navy.
I'm more interested in the script and whether half the movie will be in English, and if it means that half the cast will be international as well. I suppose it's a unique case where you could actually cast people who don't have to understand each other, if Americans are speaking English and Koreans are speaking Korean and everything is subtitled? Technically it's more realistic than Hollywood movies where everyone is speaking English in foreign countries, if you think about it. Who knows if it'll work, but count me among the curious.
MacArthur is still casting, and plans to start shooting in August.
RELATED POSTS
Tags: Lee Jung-jae