Im Soo-jung courted to join Jo In-sung in The King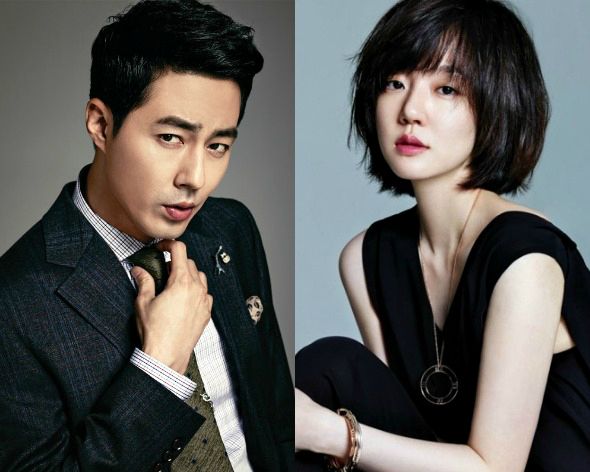 There might be good news about this movie, and bad news about this movie, though neither side is fully confirmed. The good news: The upcoming film The King starring Jo In-sung (It's Okay, It's Love) might be gaining a leading lady in Im Soo-jung (Perfect Proposal). The bad news: The production house is having some trouble finalizing contracts with the distributor, and pre-production has currently stalled.
The movie is about a man who overcomes an unhappy childhood and becomes a prosecutor because he wants power, and the events that unfold as he seeks more and more power. Jung Eun-chae (Dr. Frost) has been cast to play his sister, and Im Soo-jung is entertaining an offer to play his wife. I wish they'd tell us more about her character, but more importantly, I hope the character is worthwhile and interesting, since I think they'd make a great pair onscreen.
The King comes from director Han Jae-rim of The Face Reader, and is being produced by Woojoo Film. They have an investment and distribution contract with Showbox for over 10 billion won, but now it's being reported that the deal hasn't been finalized and casting has halted. I just hope it's not a repeat of Jo In-sung's last potential film project Fist Fighting, which stalled for so long that he had to drop out. As a result, he hasn't been on the big screen since 2008's Frozen Flower.
The film was planning to complete casting and begin shooting by November, but there's a good chance things will be delayed. On the bright side, I wonder if that means he could turn that special appearance in the new Noh Hee-kyung drama Dear My Friends into a full leading role. Maybe he could just be the cameo that never goes away.
The King hopes to hit theaters by late 2016.
Via Star News
RELATED POSTS
Tags: Im Soo-jung, Jo In-sung