Yoo Seung-ho gets friendly with his Imaginary Cat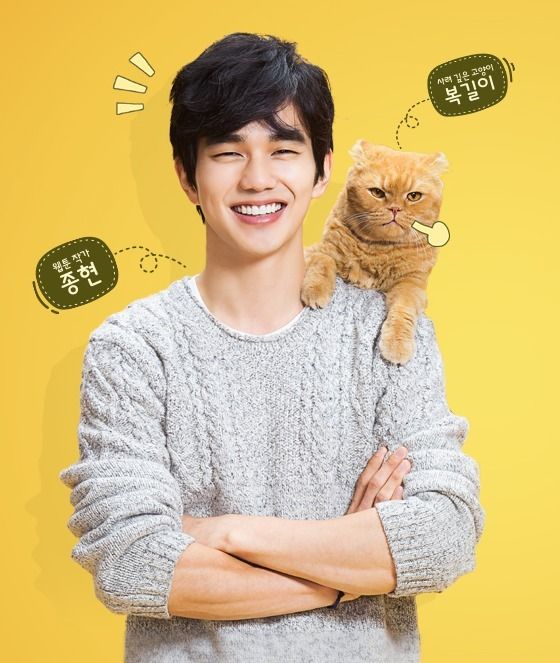 Augh, this drama is going to be so cute. Yoo Seung-ho + cat = happiness. That's just fact. There are a few more stills out for the new short cable drama Imaginary Cat that's getting ready to air on MBC Every1 later this month, about a grumpy young man and his grumpy cat healing each other. It's just a few more shots of real-life cat-lover Yoo Seung-ho playing with his drama cat Bok-gil, the orange Garfield-looking cat we caught a glimpse of in the first teaser.
The 8-episode drama is based on a webtoon about the daily life of a webtoon artist and his cat, giving voice to both sides of the human-cat relationship (film actress Han Ye-ri of Sea Fog has been cast to voice the cat). Yoo Seung-ho plays the webtoon artist who also works part-time at a bookstore, a young man with lots of dreams who is stymied by his own stubbornness and selfishness. He dislikes people, and the cat is the only one he'll open up his heart to.
He and his cat Bok-gil each have their own scars, and the drama is about how they come to heal each other. Yoo Seung-ho's still below is captioned with the quote: "I don't need people! I only need you, Bok-gil!" Aww. And Bok-gil's line is: "Don't misunderstand. I'm not the Bok-gil from [TV drama] Country Diaries. Despite appearances, I'm a thoughtful cat~"
I think this is one case where I don't even need a plot of any kind — I'd easily fritter away eight hours watching Yoo Seung-ho play with a cat, and I wouldn't even need any dialogue. I mean, isn't that what the internet was invented for?
Imaginary Cat airs on Tuesdays beginning November 24.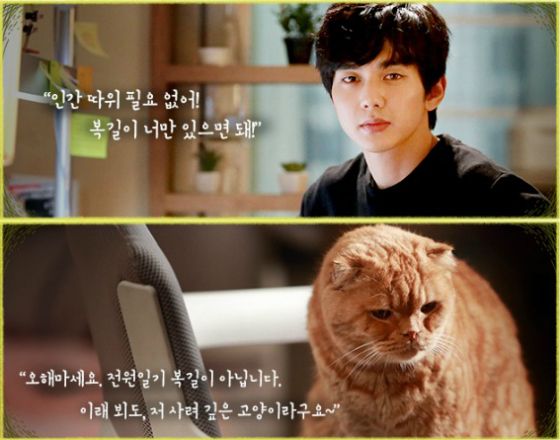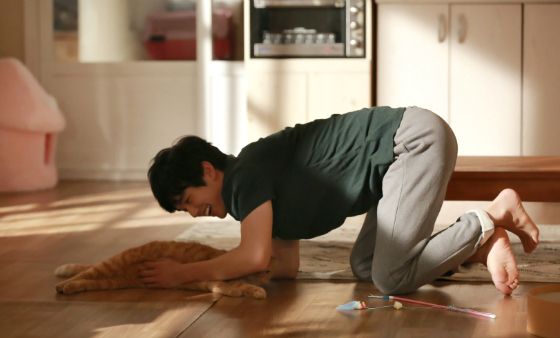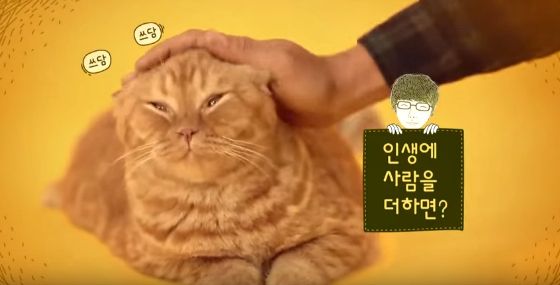 Via Sports Chosun
RELATED POSTS
Tags: cable programs, Imaginary Cat, Yoo Seung-ho