Name That Drama: Elevator kissing and cake with tears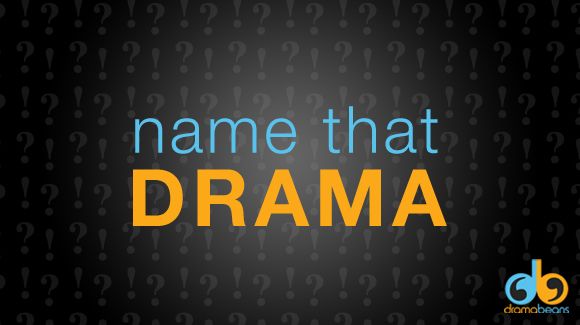 As always, feel free to email us your questions and requests for future Name That Drama installments.

More, please


Hi! I watched this drama long back and only watched 3-4 episodes and I can't remember the name or even the leads' faces. I think the leads were neighbors. One scene I haven't forgotten is that they first kiss in an elevator and it's the female lead's first kiss and then she says she wants to kiss one more time. I want to finish this drama so bad. Please tell me the name of this drama, thanks a lot!!

Reunited exes


Hello Dramabeans community,

I hope you can help me finding this drama. I watched it around 2005-2008, but it could be much older. Please keep in mind that not every little detail of the following plot may be correct.

All I think I can remember is this: It was about a young couple who were very poor and hardworking. They may live together in a small flat. For some reason, they broke up. The woman was still poor many years later and started working as a housemaid in a rich household. It turned out that the man, her ex-boyfriend, became rich meanwhile. They met constantly at his house and he tried to get together with his ex-girlfriend despite already being in a relationship with another woman.

Thanks in advance!

A side note: I watched this drama during my vacation in Vietnam and couldn't understand either Vietnamese or the language the actors were speaking. I became so addicted to this drama somehow that I was frightened at the end of my vacation. It was not about flying back home and the end of my vacation but mainly not being able to see the last episodes. It was a a little comforting that I could watch one more episode on TV at the airport before getting on the plane. So this can give me the opportunity to watch it again, finally understand everything and know the end of the drama. 🙂

Bitter poor girl


I have been going crazy looking for this drama. I watched it when I first started watching dramas at 10 and didn't pay attention to the language because to my 10-year-old self it all sounded the same. Kkk…

Anyways I remember there were two girls and they were switched at birth and one came from a rich family and the other one was poor. They find out later that they were switched at birth and the girl that grew up poor was bitter and hated the other girl for "stealing" her life. Then it gets crazy from here. The lead girl who grew up rich but was in fact from the poor family and her former "brother" are in love but the bitter girl thinks she doesn't deserve the love or something. She plots with the brother's current girlfriend to keep them apart and she somehow convinces her to attempt suicide, and the dumb girl actually does it. That's all I remember. It's been driving me crazy I want to know what happens next, please help!! Ah and also I think the brother's girlfriend was pretending to be paralyzed because she was in a wheelchair.

Singing on a snowy (or not) night


Hey DB and Beanies! This is a lot of maybes so please bear with my hole-y memory. There was a drama (or movie?) maybe about 8 or more years ago. I believe the (main?) actor is known as a singer in real life and has done a few acting roles… so in the one scene I remember he was singing a song for a girl who was sitting on a bench at night. Probably in a park/street. He sang to cheer her up. He might've danced a little and it may or may not have been snowing.

It was a really sweet scene and I remember the guy had an amazing voice and was pretty handsome and charming. And I believe DB may or may not have made a post about this actor referring to this scene.

I know this is really vague but I'd love to watch this again if anyone can point me in the right direction. Thank you!

Birthday tears


I remembered watching this drama more than 5 years ago. I didn't recognize the actor/actress because it's one of my first Korean dramas.

I saw this scene between an older sister and her younger brother. They live together and the sister worked hard to earn money because their parents have passed away (or are missing? I don't know). One day, noona and her dongsaeng blew out candles on a cake and then the two cried. It was someone's birthday and they reminisced that their father always made cake on a day like that. I'm not sure whether their father was a chef but he dressed up like one, wore a chef hat and held a cake.

I appreciate those of you who want to help me finding the name of the drama, because I'd like to watch again. Thank you Dramabeans.

Gift mix-up


I don't know if it's possible but there's this drama I've been looking for and I was wondering if you lovely Dramabeans people could help me find it. It's an older drama. I think it was a joint production? Korean and some other country I can't recall produced it. I remember that the rich male and modest female lead first met when he accuses her of stealing because they both bought necklaces (?) from the same shop. The female lead bought a present for her mom and I think the male lead was shopping for his girlfriend. The shopkeeper mixes up the purchases so the male lead runs after the female lead and that's their starting point. I remember later they fall in love and try to marry but the families oppose. I think the rich guy's dad dated the poor girl's mom way back when so they don't want the two to get married because they may be siblings. They aren't though. That's all I can recall though.

Cookies for all!


I honestly don't know if it's a drama or a drama special or even a movie. All I remember is reading news about it here on DB! It was horror/thriller genre, about young people (some of them were students) and all of them were stuck in some bad situations. For example I remember seeing these pictures where 2 students were locked up in a classroom, more people were stuck on a cliff and so on. I'm sorry I don't remember much, I'm not even sure if I watched the trailer or not. Please help and thanks in advance. *here have some cookies*

Name that variety show


I watch this episode of a variety show maybe 2 years ago but the actual show may be older. Here's what I remember about it:

It's a continuous show (as in, broadcasted regularly and not a one-off thing).
On this particular episode I think there was the regular panel as well as some guests.
The specific segment I remember was a game where everybody had to make a phone call to someone, and the way the other person answered had to be different for all of them. For example, they would lose the game if more than one of the people they called answered with the same "Hello?" I think they won in the end since nobody had repeated greetings.
This one I'm not so sure but I think it miiiiight have had Yoo Jae-suk in it?

Thanks Beanies!
Thanks for playing, everyone — till next time!

RELATED POSTS
Tags: Name That Drama