Oh Yeon-seo courted for Rain's afterlife drama Goodbye My Beloved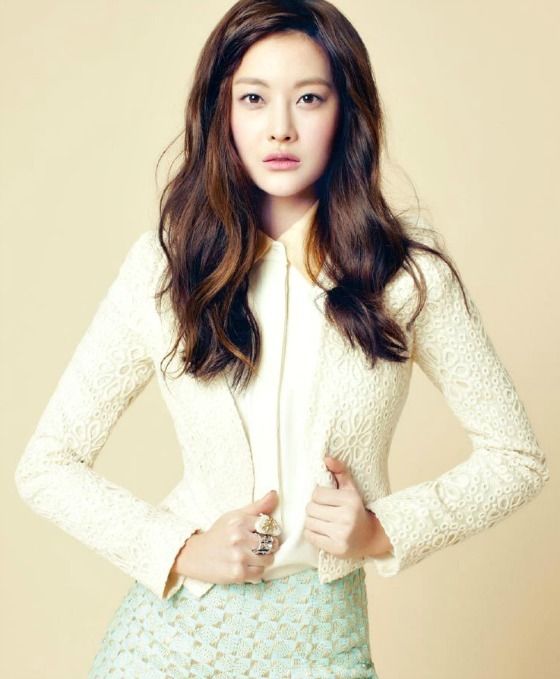 After Kang So-ra turned down SBS's new fantasy afterlife drama Goodbye My Beloved, the production has been without a potential leading lady to carry what will be the drama's most difficult role — the heroine who gets possessed by the soul of a middle-aged man. The offer is now out to Oh Yeon-seo (Shine or Go Crazy), who has steadily been headlining dramas in recent years. I don't have a strong opinion on her because she tends to choose dramas that I don't watch, but there's always a first for everything.
Goodbye My Beloved is a remake of the Japanese novel Mr. Tsubakiyama's Seven Days, about a department store manager who dies of overwork and is granted a short trip back to the living realm in the body of a beautiful young woman. Kim Su-ro (A Gentleman's Dignity) will play the body-jacking ajusshi, and Rain (She's So Lovable) will be the love interest who gets tangled up in the funny romance with the heroine and the ajusshi who possesses her.
The production is also courting Lee Min-jung (Sly and Single Again) to play a perfect housewife who's frugal and affectionate, and takes good care of her father-in-law. Honey Lee (who costarred with Oh Yeon-seo in Shine or Go Crazy) is considering an offer to play an actress who quit working when she married into a chaebol family. She decides to make a comeback ten years later, and has a negative public image to contend with. And finally, Choi Won-young (Twenty Again) has been cast as a divorcé who's on the fast-track to success.
Right now it's not clear how all these characters will fit together, but the novel includes other souls with unfinished business who come back at the same time as the lead character, so it's possible that some of them might be facing ghost-possession as well. Though I'm pretty sure one ajusshi ghost in the body of a young woman will be wreaking enough havoc for all.
Goodbye My Beloved promises to be a tearful-but-funny human drama, and follows Remember—Son's War on Wednesdays and Thursdays in February.
Via DongA
RELATED POSTS
Tags: Oh Yeon-seo