Signal: Episode 8
Signal continues to do what it does best: churning out suspenseful, heart-stopping, and simply amazing television. Things get more complicated in this episode, as our cold case squad tries to peel back the hidden layers beneath a case from twenty years ago. And if that timeline sounds familiar to you, it should—that's the year Jae-han is currently operating in. Hae-young is working solo and there's much to learn in this hour, including the most important question—what happened to Jae-han.
SONG OF THE DAY
Jaejoong – "Run Away" [ Download ]
Audio clip: Adobe Flash Player (version 9 or above) is required to play this audio clip. Download the latest version here. You also need to have JavaScript enabled in your browser.
EPISODE 8 RECAP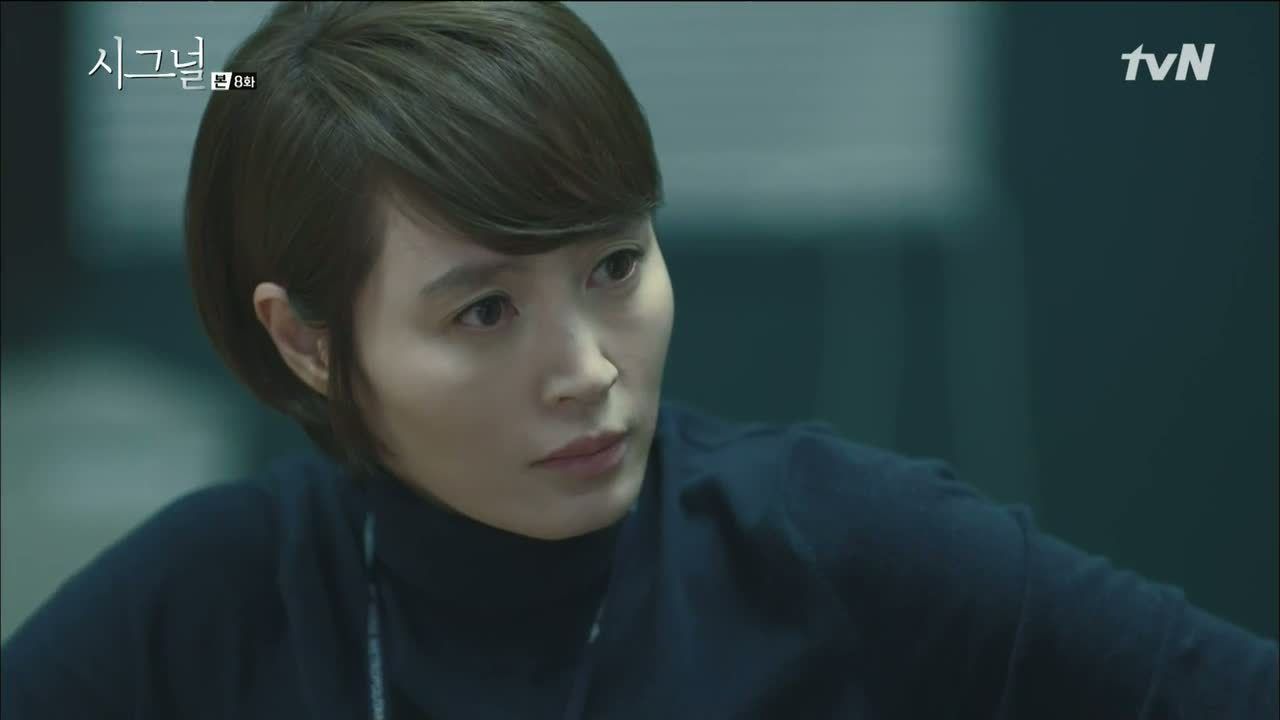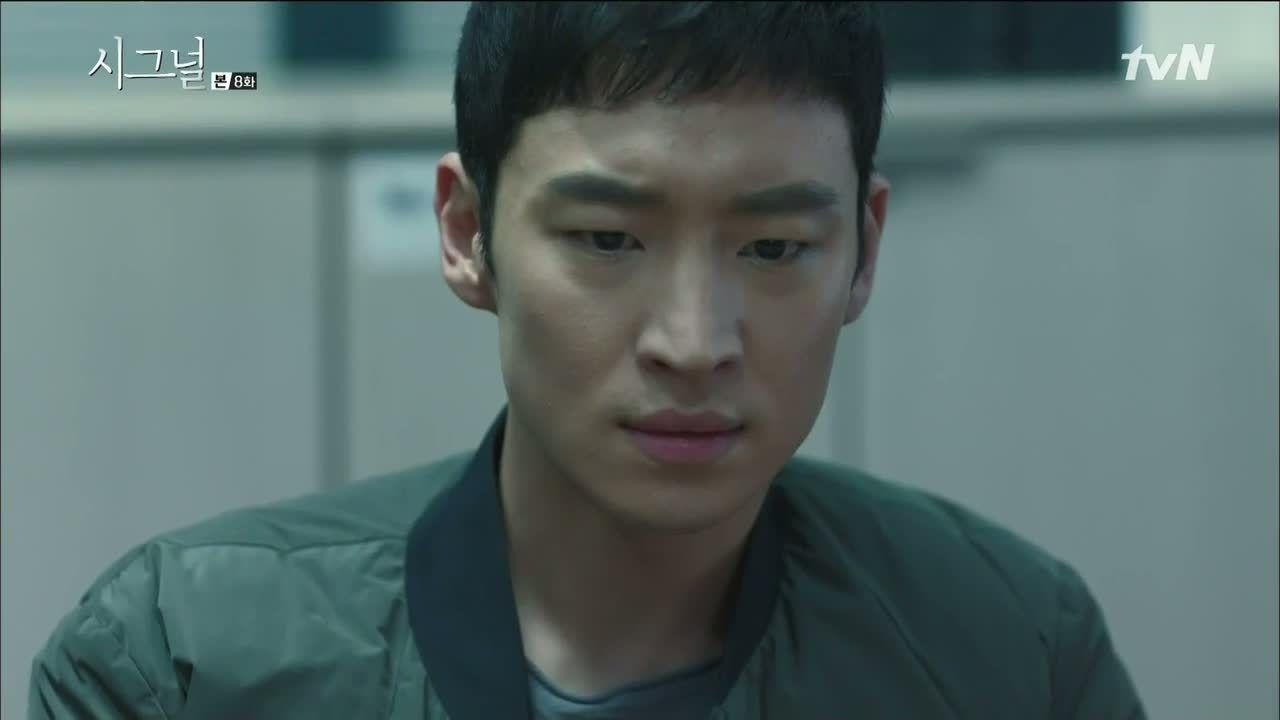 It boggles everyone's minds to consider the possibility that a woman presumed dead for the past twenty years could be, in fact, alive. If someone had planted a body that had Shin Da-hae's identification card on its person, Soo-hyun explains, then there's dealing with something much more complicated than a case of suicide.
Hae-young retorts that's what he's been saying all along, but that's no reason to get riled up, Soo-hyun warns—there's not enough evidence to prove either conclusion.
The only person who can explain exactly what happened would be Shin Da-hae herself, and they're the only ones who know for a fact that she's alive. Soo-hyun is certain that the woman will leave a clue, and all they need to do is find it.
There's still the matter of Da-hae's family, and Detective Kim reports that the story that her mother is ill checks out—she has liver cancer, and nothing in her records or her activities appear suspicious.
So Soo-hyun seeks out the fiance, Kim Min-jung, to learn more about Da-hae. Min-jung describes Da-hae as someone who was dedicated and worked hard towards her dream to become an actress. He still has her practice tapes and can't think of anyone she didn't get along with, but remembers she had some trouble with the agency she belonged to.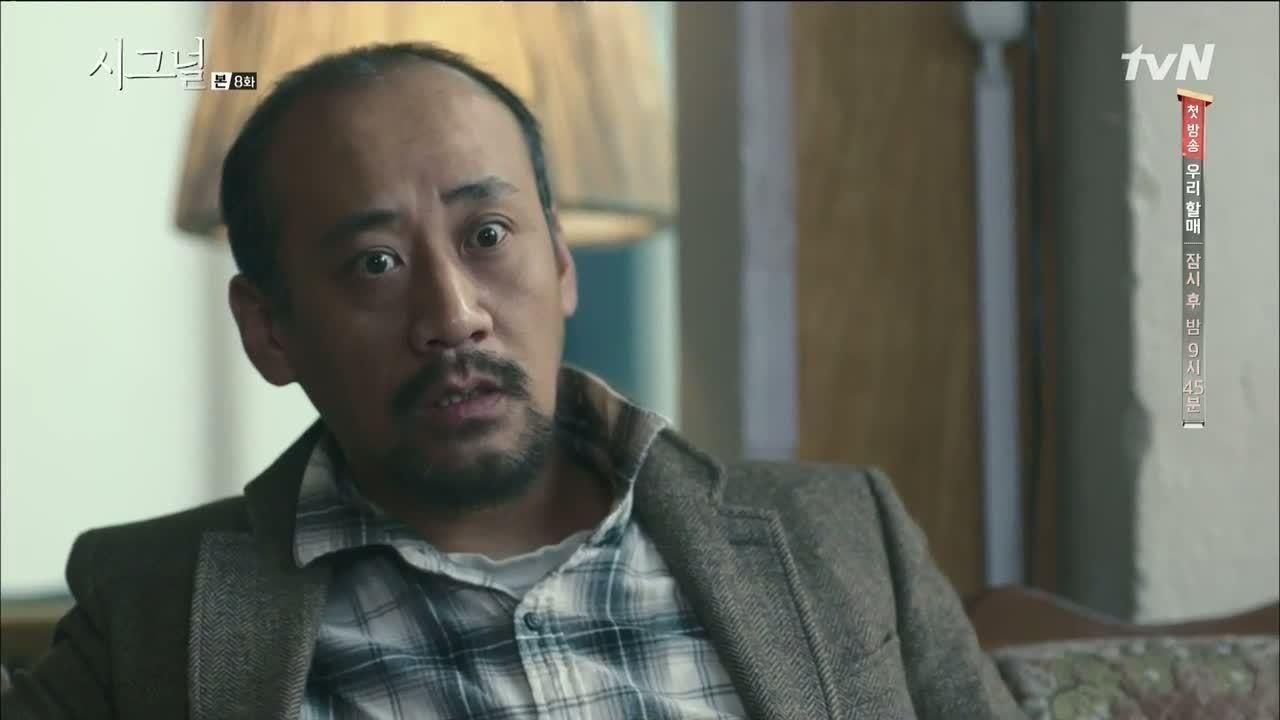 Hae-young sits down with the former agency president , who claims he can't remember all the talents that were part of his company. But a reminder of his laundry list of crimes gets him to sit back down, and the older man says it was a win-win situation: the young chaebols would party with the pretty girls, who earned some extra cash in exchange for company.
He remembers Da-hae didn't enjoy the festivities, but Se-kyu seemed to like that. Ew. Then we see an intoxicated Se-kyu attempt to drag Da-hae away, slapping her when she protested. What's even worse is that one of his friends recorded Se-kyu sexually assaulting Da-hae in the bedroom.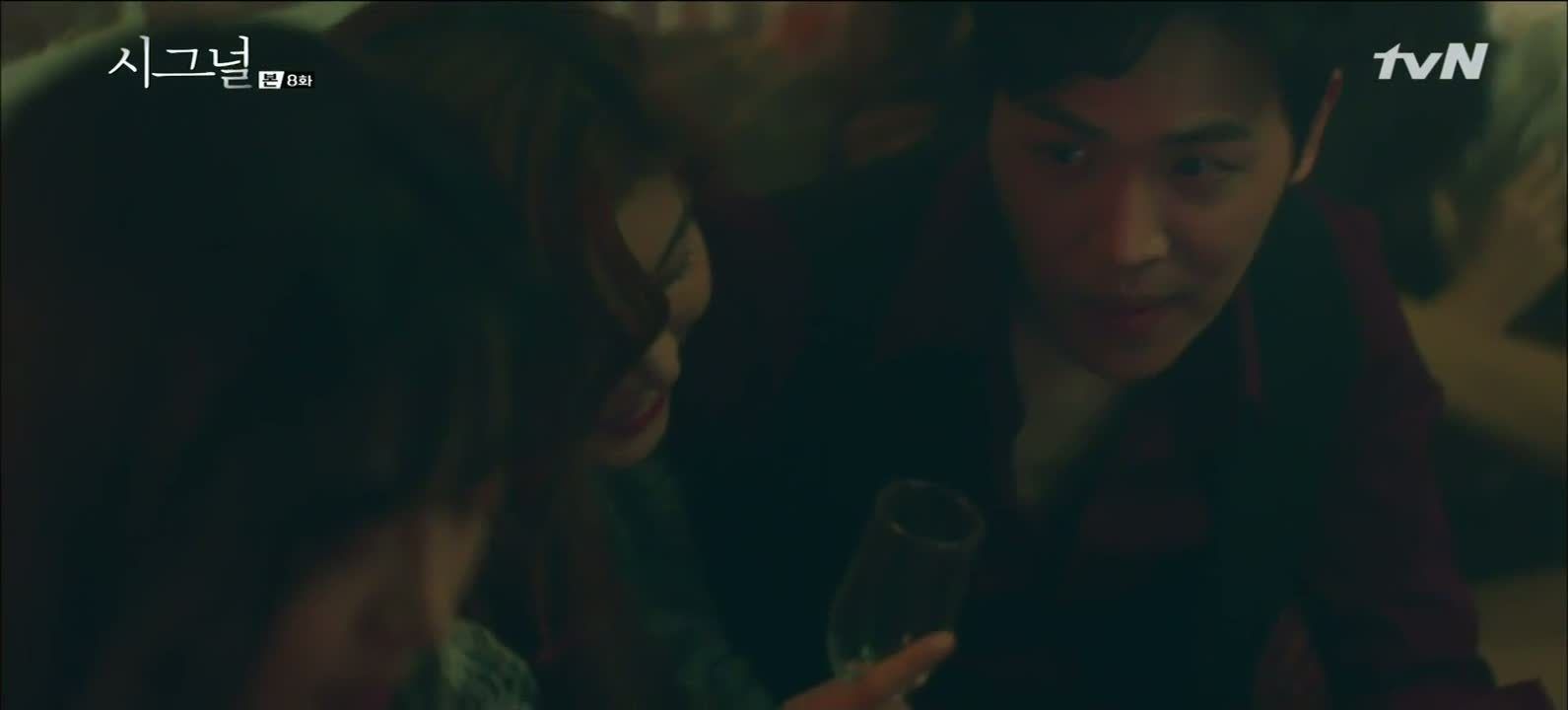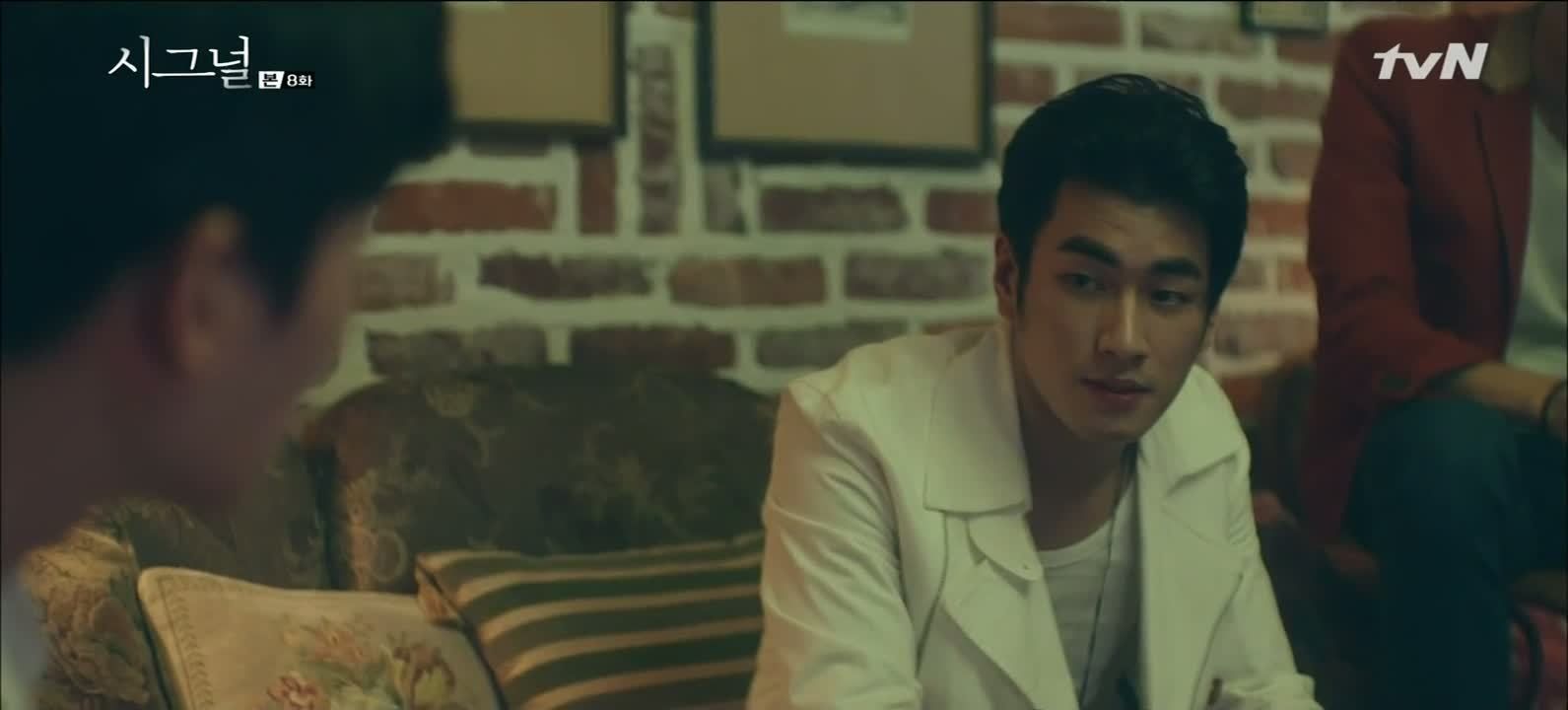 Deeply disturbed, Hae-young asks if that incident occurred in Se-kyu's villa, which is located near where Da-hae's body was supposedly found. He's in no mood to chit chat and warns the former president to remember if that was around September 1995.
Se-kyu's friendship with his friends was already on thin ice when the former agency president unknowingly interrupted their conversation and was sent away. He had overheard Se-kyu being threatened—if his father didn't stop the investigation on the rest of them, he'll be faced with jail time for drug use and sexual assault.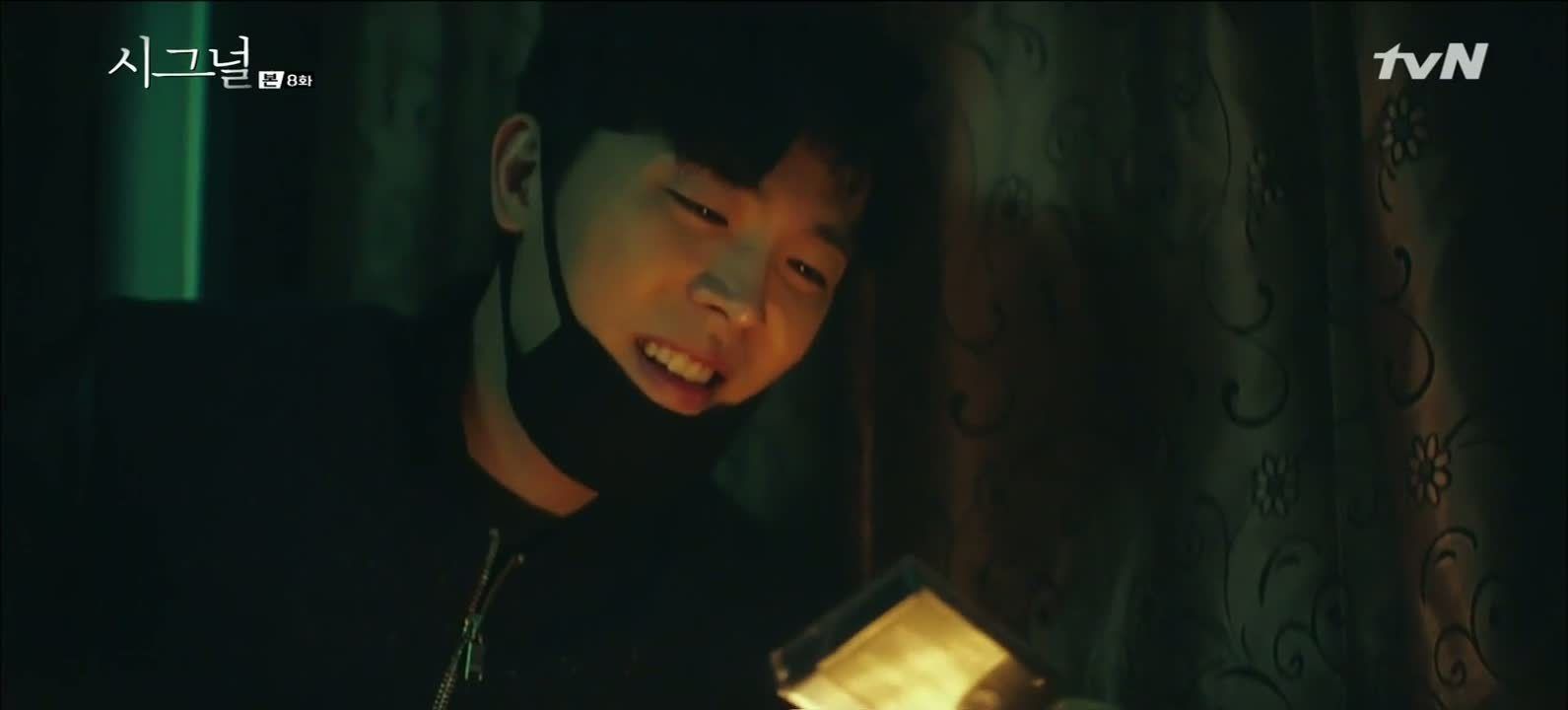 In order to retrieve that incriminating tape, Se-kyu had broken into each of his buddies' homes and made it look like they'd been robbed. Hae-young is beyond enraged when he calls Soo-hyun, telling her that Se-kyu was responsible for everything—the robberies, the blue diamond necklace, and Da-hae's "suicide".
Min-sung has never seen anything like a blue diamond necklace, and when he's asked if there was anyone Da-hae would've entrusted it with, he notes that Jae-han asked him the same question when he came knocking soon after the funeral.
He had told Jae-han that Da-hae's unni took care of her sister's belongings, and Da-hae wasn't knowledgeable enough with computers to carry around a floppy disk. Jae-han had kept searching and found a photo hidden beneath some furniture.
The woman in the photo was of Da-hae's hometown hoobae, KIM JI-HEE, who would come to stay with her whenever she had an audition. The last time Ji-hee came by was a week ago, so Jae-han had asked for her contact information.
He provides the same information to Soo-hyun, who learns that Ji-hee wasn't at the funeral. Ji-hee's records state that both her parents died in 1995, and she relocated to Germany in December that same year, where she stayed until her return to Korea two weeks ago.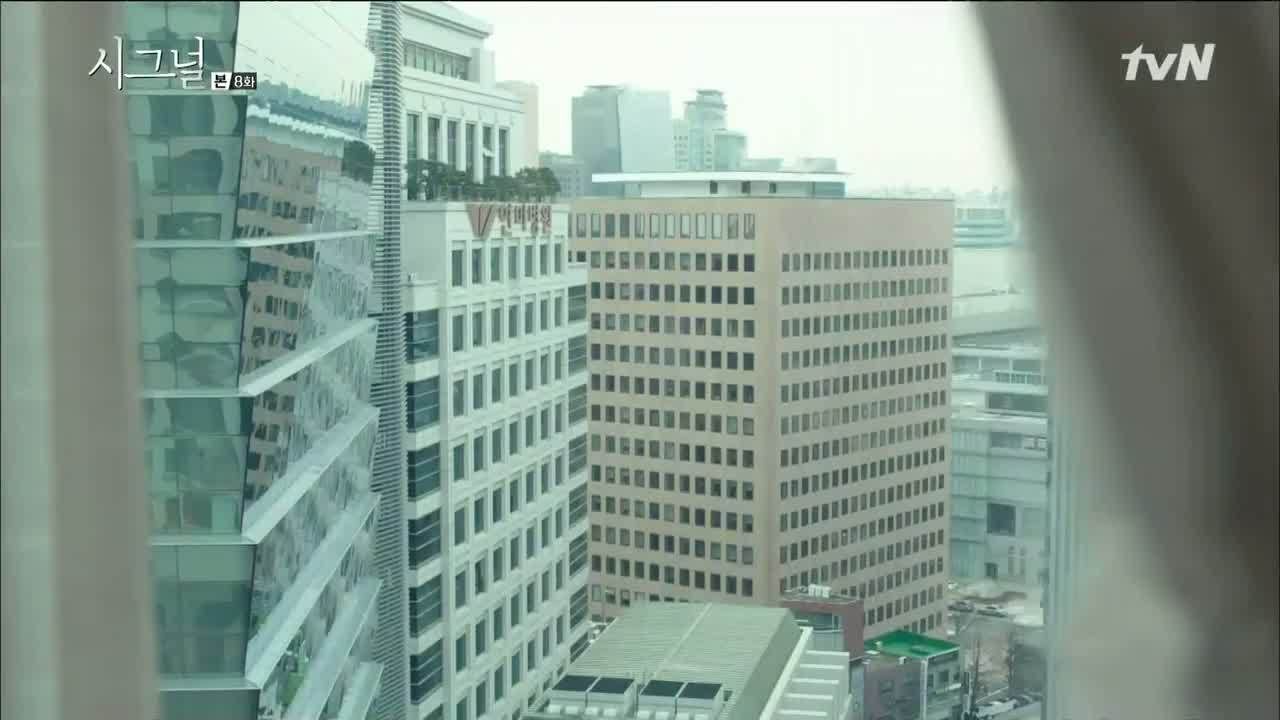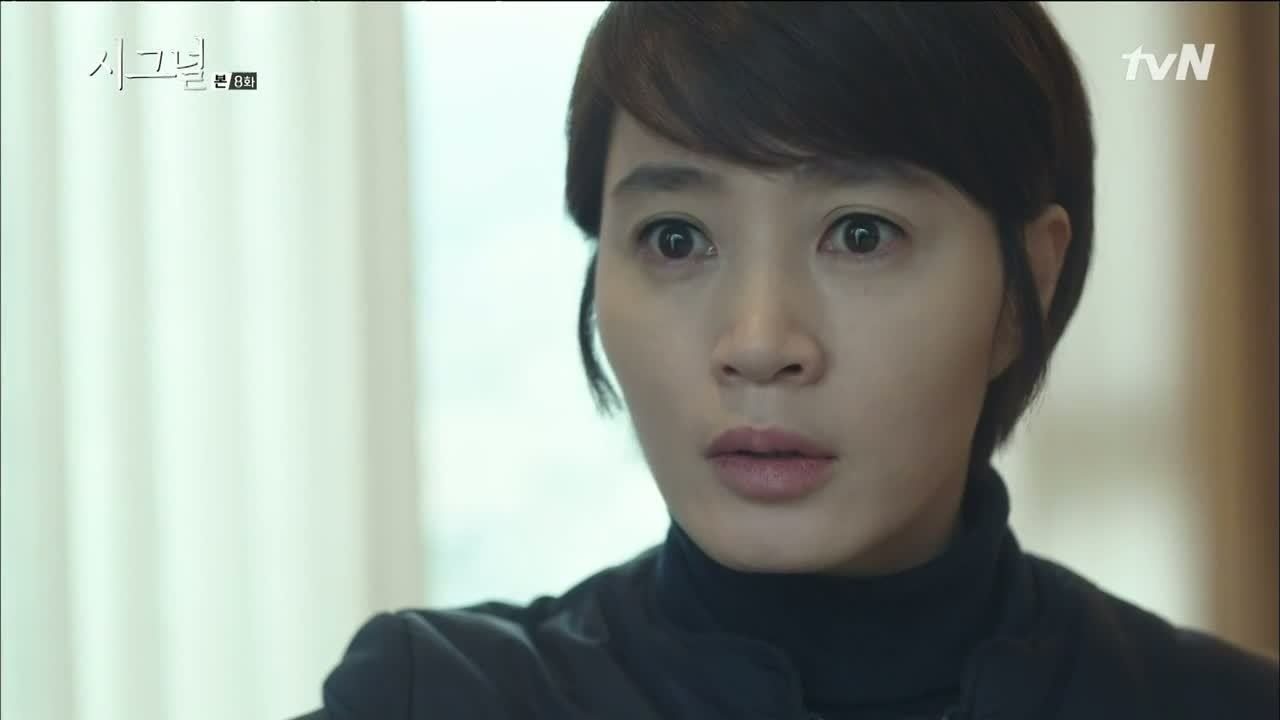 Soo-hyun remembers that the book in the cafe had a German title. She inspects the hotel suite "Kim Ji-hee" stayed at, and wonders why a woman who was in hiding for twenty years would suddenly return. She pulls back another curtain that gives her her answer: the hospital.
What a coincidence that Da-hae's mother underwent a liver transplant surgery six days ago, but has barred visits of any kind. But it's not Da-hae's mother Soo-hyun wants to see, and runs right into Da-hae's unni outside the donor's hospital room.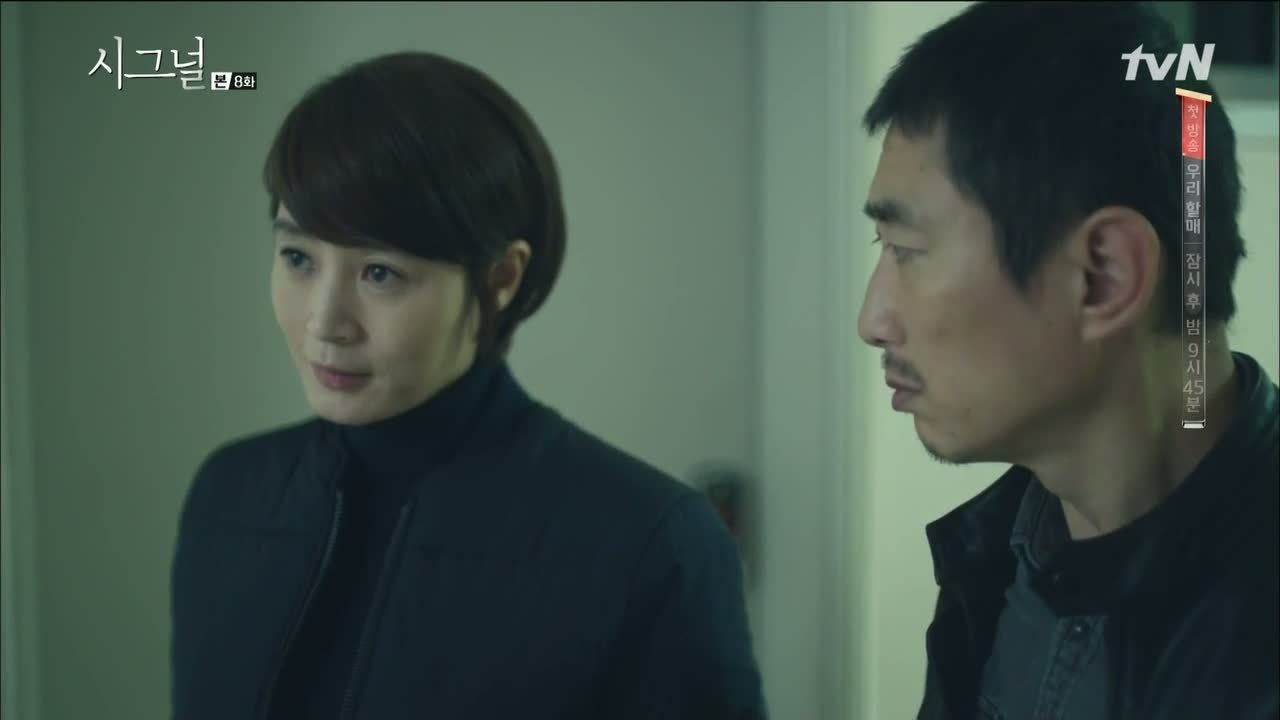 Soo-hyun pointedly notes how odd it is to meet her here—what relation would she have to the donor? Could it have been her long-lost presumably dead sister?
Most patients in need of a transplant would turn to family members first, but Da-hae's unni wasn't a match. But how lucky they were able to find a willing donor so soon and one from Germany, at that. Which means the person Da-hae's been looking after in the hospital wasn't her mother… but her sister, Da-hae.
Soo-hyun and Detective Kim head inside, where she gives her regards: "So we finally meet Kim Ji-hee… or should I call you, Shin Da-hae?"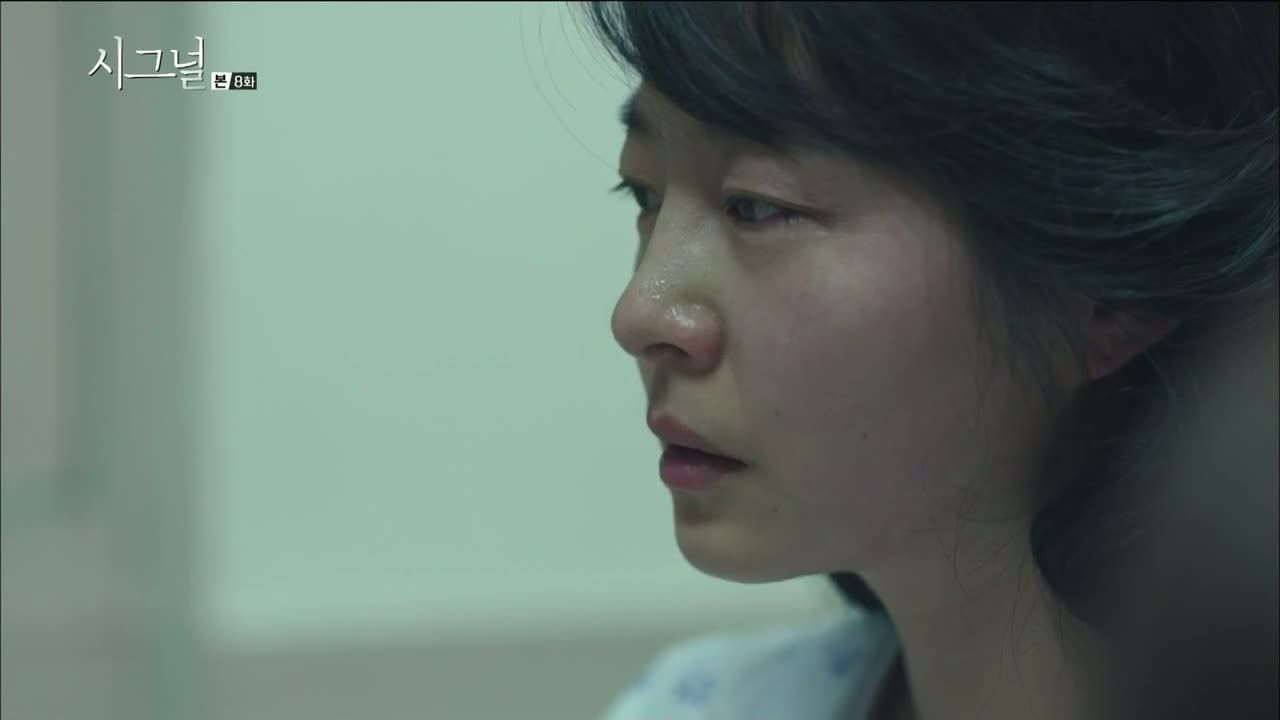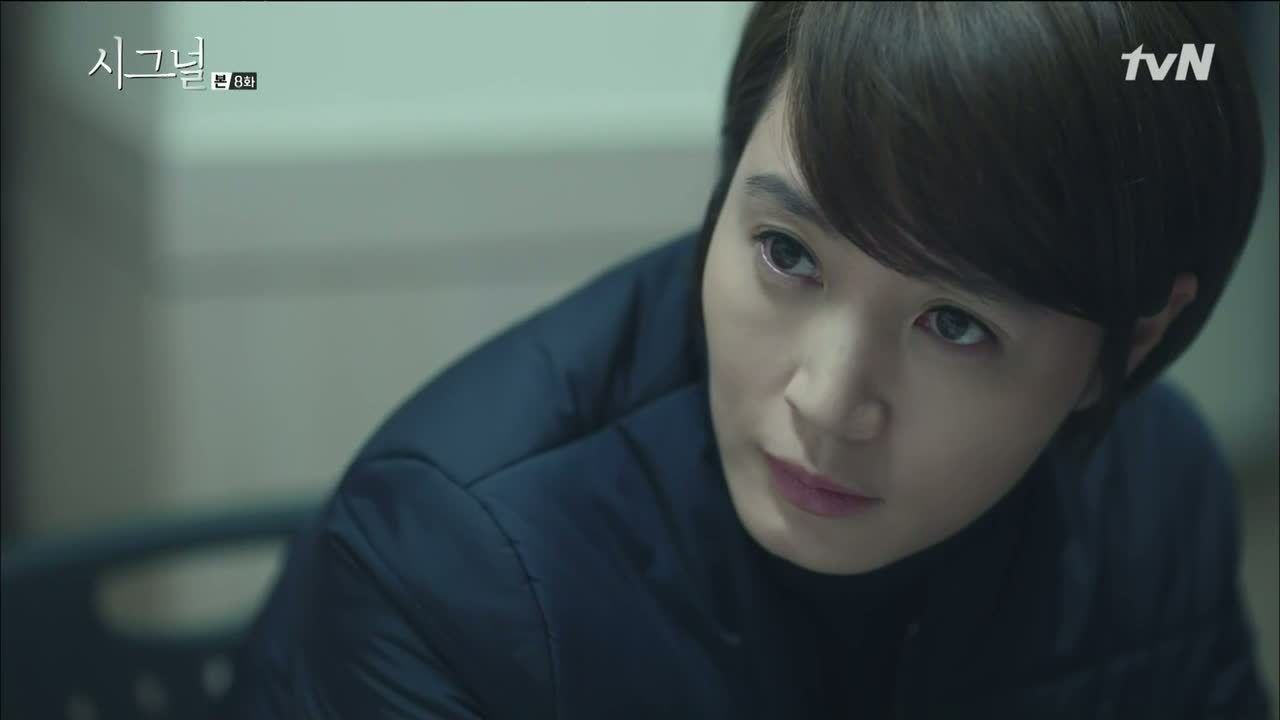 Neither woman is willing to speak, but Soo-hyun keeps her questions coming: Was it Ji-hee who died all those years ago? How did they switch identities? She softly asks what happened twenty years ago, and Da-hae ekes out: "Everything… was my fault."
She had visited on the promise that he'd hand over the incriminating video, but Se-kyu had a better idea: he showed her the loot he'd swiped. When he had fallen asleep, Da-hae had snuck back to the shed and taken the blue diamond necklace.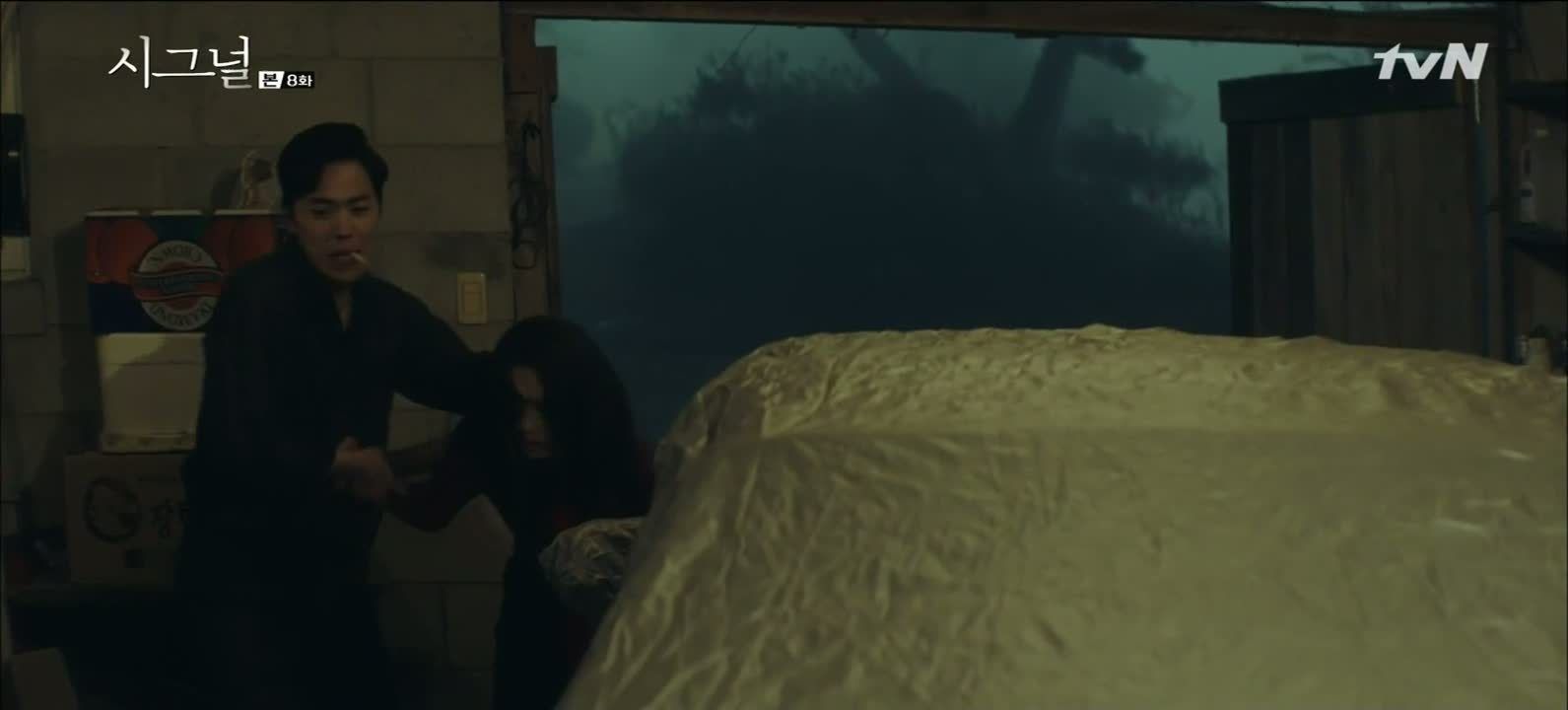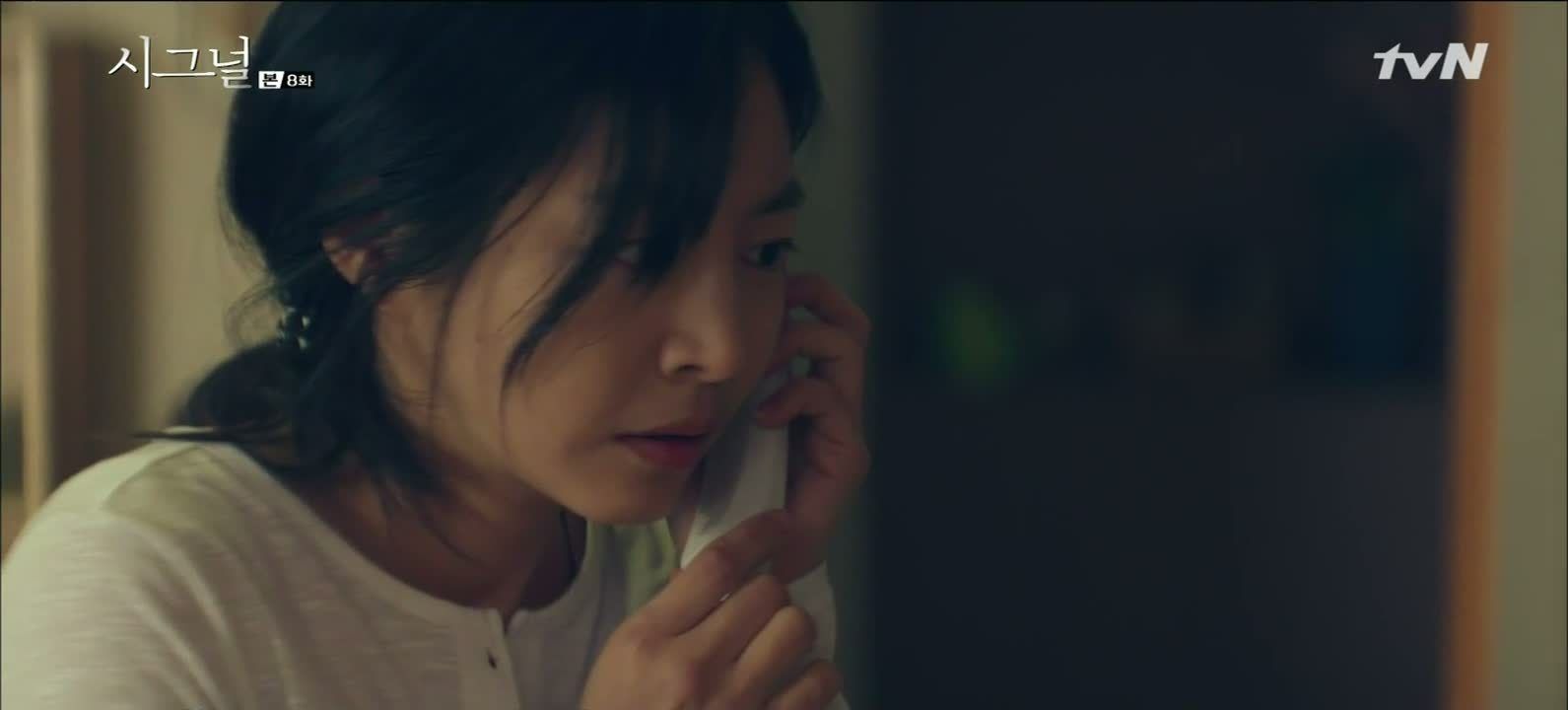 At the time, that necklace looked like her ticket to freedom, and Se-kyu was arrested a few days later. She had feared that the police would come after her too, and received a call from Se-kyu the day he was released from prison.
He had threatened her to return the necklace, but Da-hae had yelled back that she'd turn herself in to the police tomorrow. But he showed up at her door that night.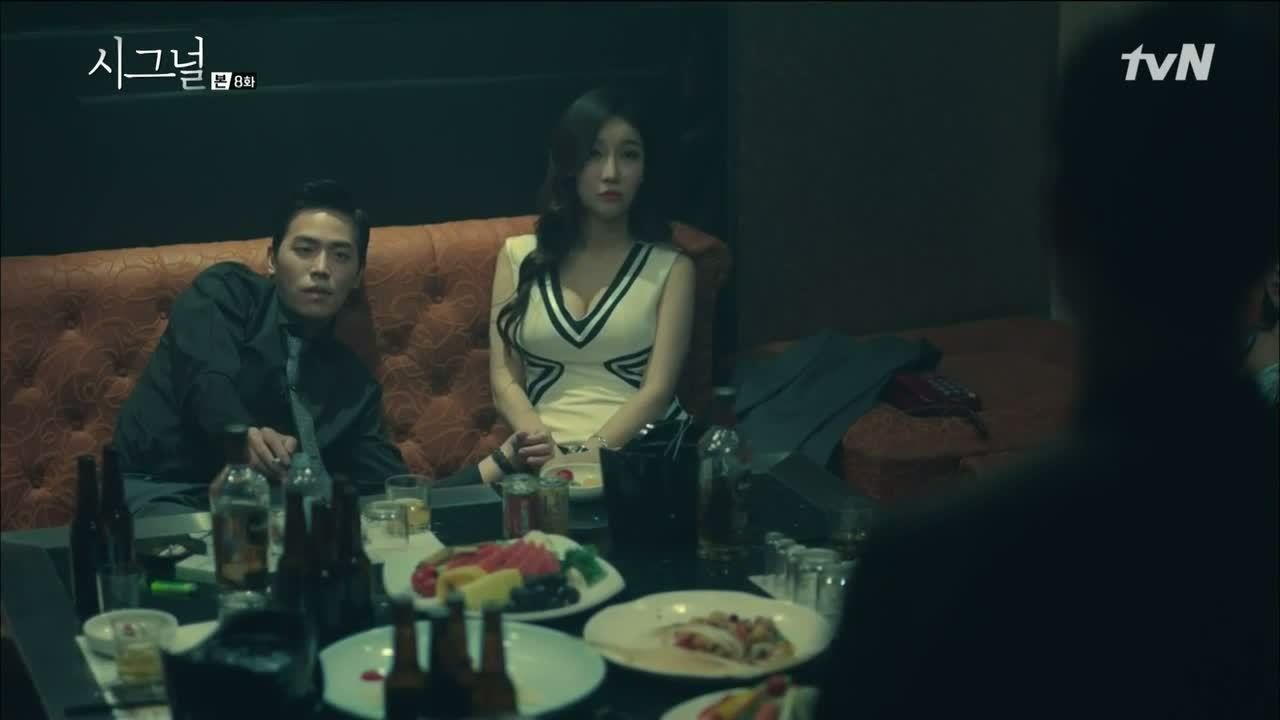 In 2015, Han Se-kyu is now a lawyer but still a womanizer. Hae-young confronts him in a nightclub's private room, grabbing his attention with the mention of the missing necklace. Now that they're alone, Hae-young tosses him his business card and launches into his profiler explanation of how the events of that night twenty years ago unfolded.
Using the shot glasses and dishes as reference, Hae-young describes how the victim was found in her pajamas, which suggests the crime took place at night at her home. If the culprit was an acquaintance, he would've worked that much harder to hide the body. But his methods were sloppy, putting her identification card in her coat pocket while she was still in her sleeping attire.
The culprit likely wasn't sober at the time—either on drugs or inebriated—and thus, suffered from poor judgment. Oh yeah, wasn't the now prominent lawyer a drug user back in the day?
Hae-young isn't quite finished yet—the culprit would've dumped the body somewhere he was familiar with. Taking the shot glass representing the victim, he drops it into a glass of water. "Somewhere near a villa… like the lake."
When asked if this is all a threat, Hae-young says no, he's just stating facts. But it's interesting how the case was closed so swiftly without an autopsy. Smiling, Hae-young says, "I guess even the mighty Chief Prosecutor… couldn't make his son into a murderer."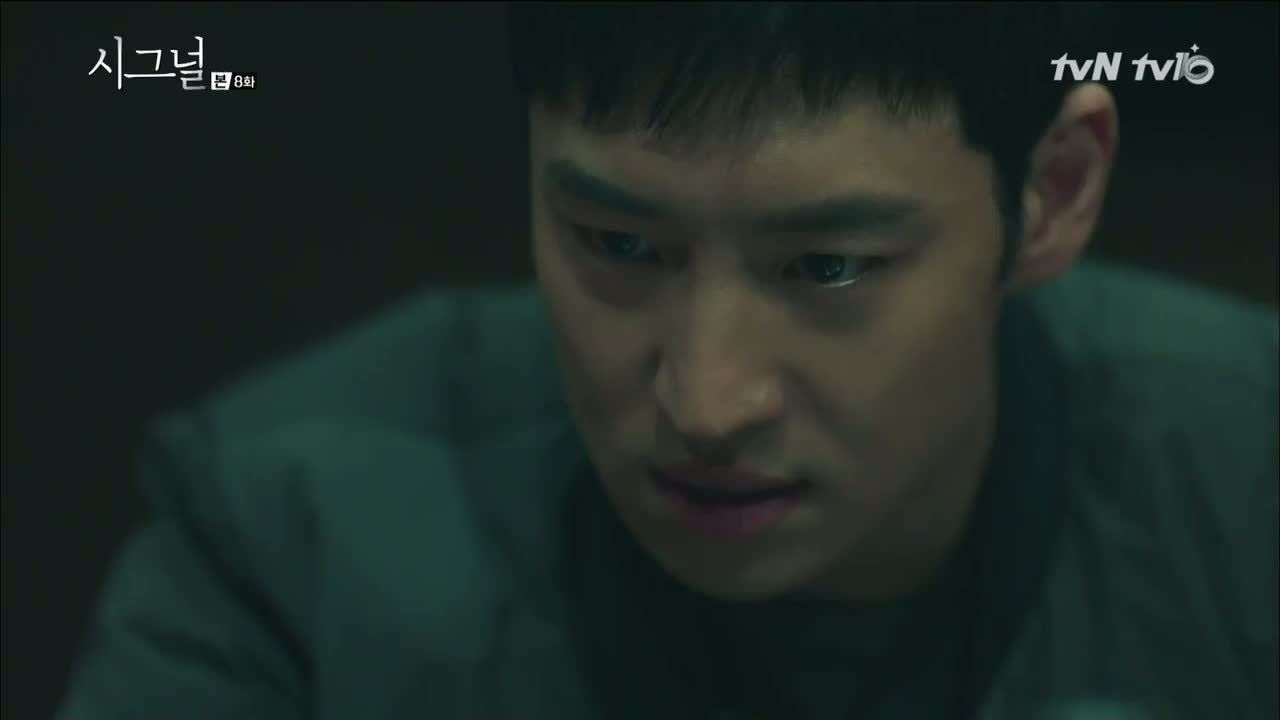 Even if the very idea of blowing money and raping women sickens him, Hae-young says he could probably let that go. Even if the idea that Se-kyu robbed his friends and ruined a man's life all over a video infuriates him and drives him mad, he could say there's nothing he could do about it. "But… killing someone isn't right," he levels.
Se-kyu's jaw tenses, then tosses, "What's wrong with that? Yeah, I killed her." He adds that she didn't know her place when she stole from him, so he killed her for it. "What are you going to do about it?"
Just like all the other houses, Se-kyu had broken into Da-hae's place and started suffocating the woman in the bed, believing her to be Da-hae. As for Da-hae, she had witnessed her friend die before her very eyes.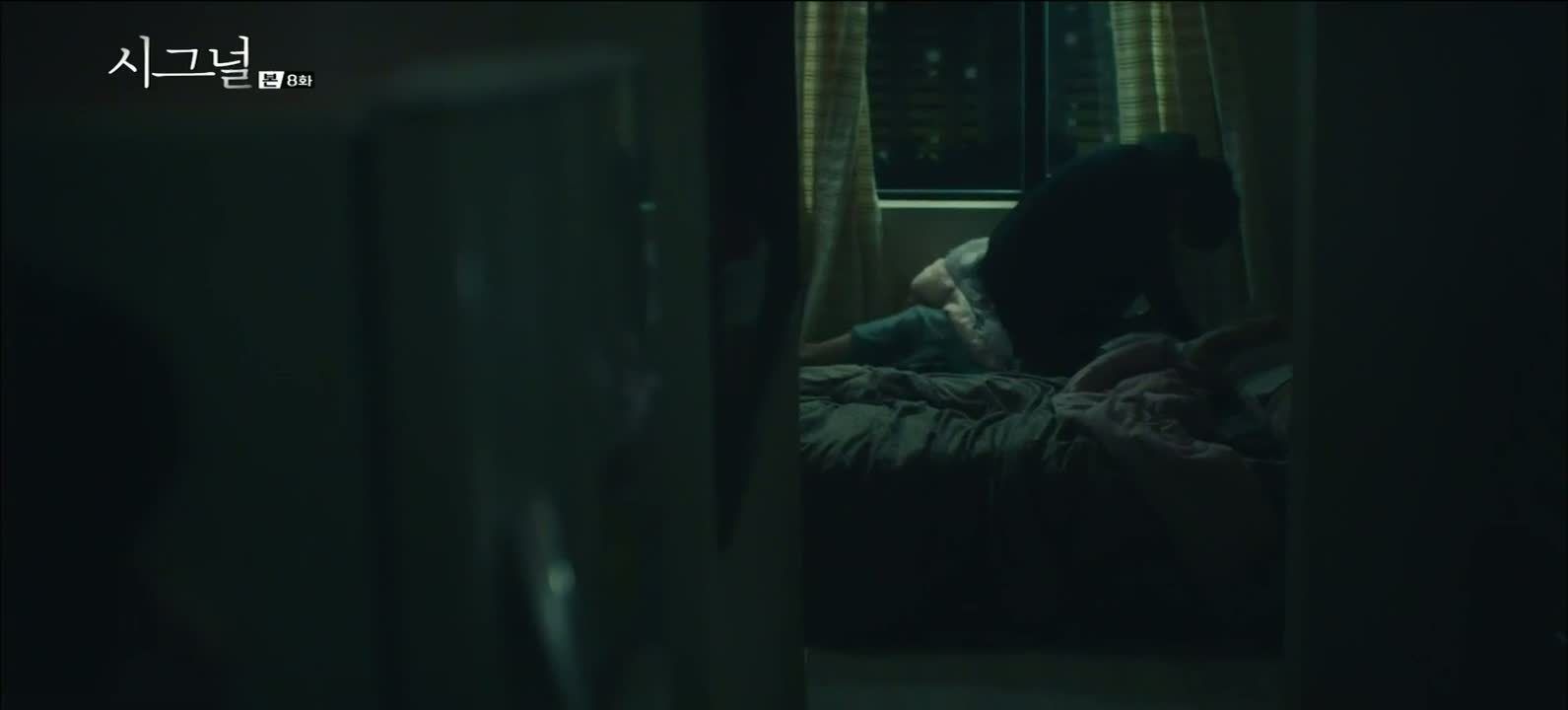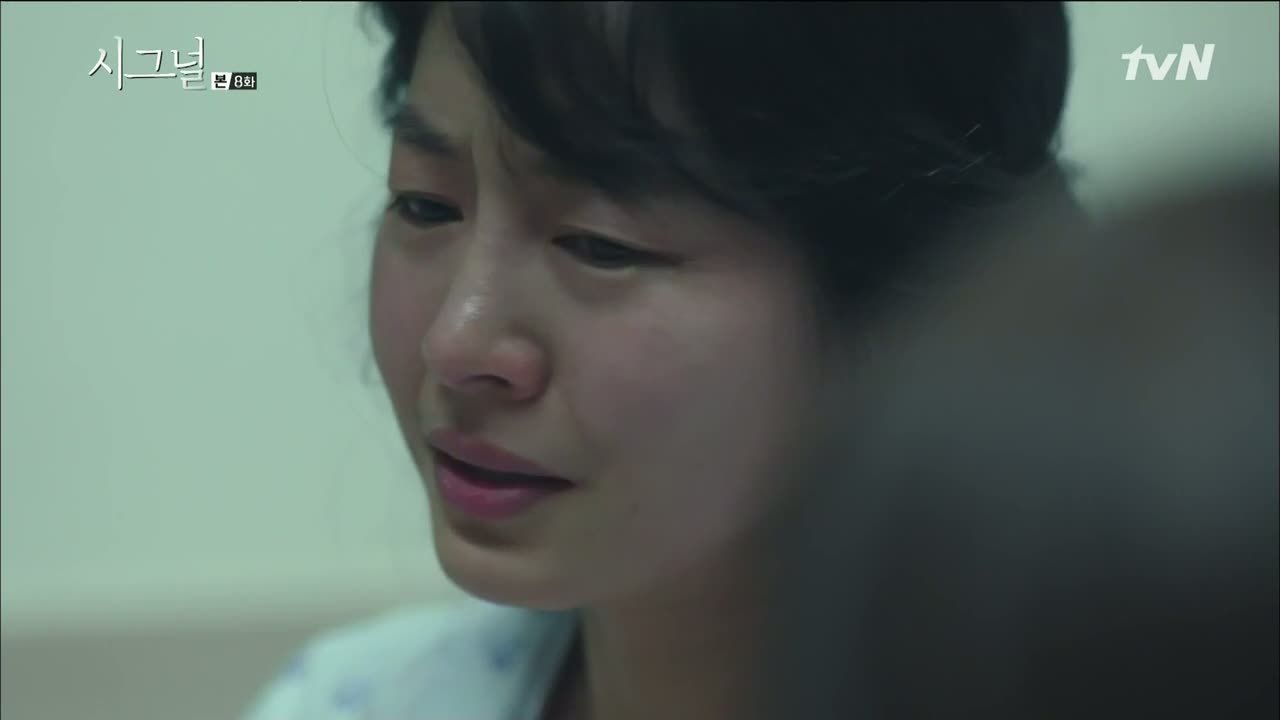 "There was nothing I could do," Da-hae says through tears. She was frozen in fear, afraid that she might die too. She ran away to her mother's, and the police called a few days later to report that her daughter was dead. That's when she decided to live under a new identity—Ji-hee's.
Back in the private room, Se-kyu scoffs that he's an elite lawyer—his confession has no legal standing because the cop didn't read him his Miranda rights. So the good profiler can try all he wants, but Se-kyu always has a way out.
But Hae-young laughs at that—he's heard Se-kyu doesn't even have a caseload because he lost his cases. All he has is an influential father, so Se-kyu better prepare his defense because "even if I get fired… I'll make sure to put you behind bars for murder."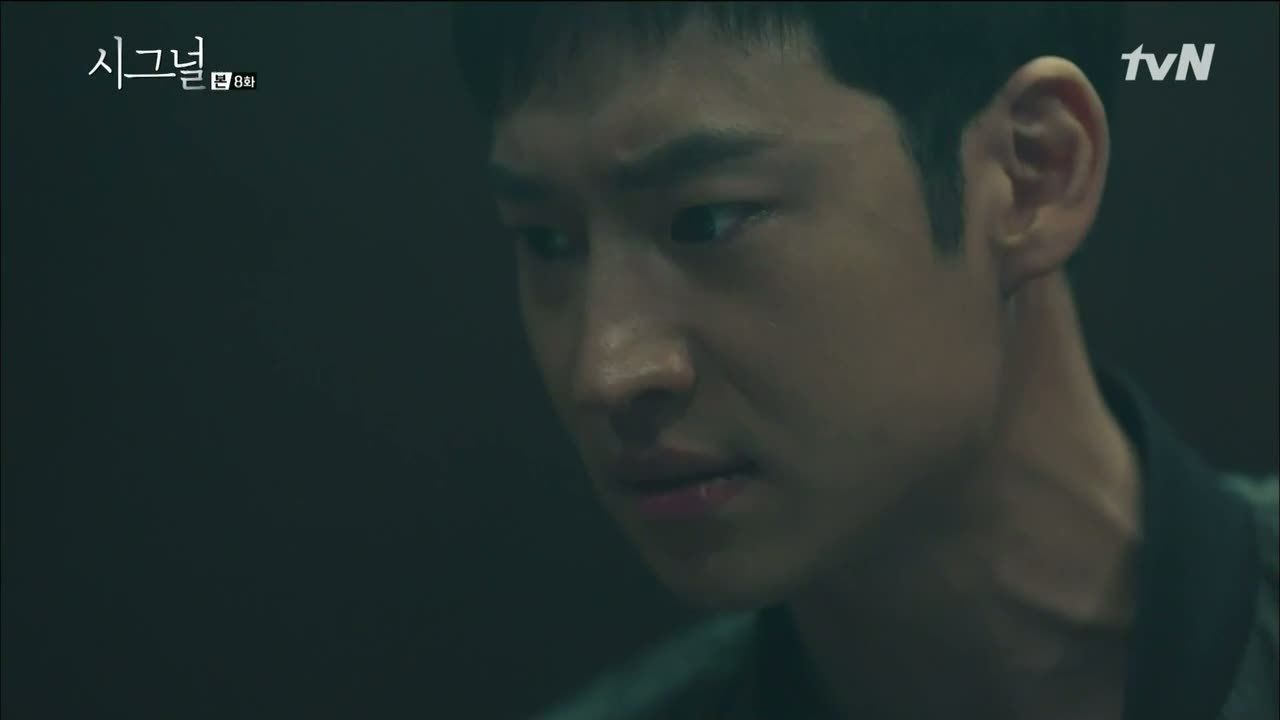 In the hospital, Soo-hyun draws out a long breath. Although Da-hae was brave enough to tell her everything, there needs to be evidence that pins Se-kyu for Ji-hee's murder. Without proof, it's very easy for someone to believe that Da-hae killed Ji-hee, stole her identity, and hid away overseas for two decades. And that's when the unni says she has proof.
When everyone returns to the precinct, Section Chief Ahn walks in. Hae-young is ready for a lecture about his meeting with Se-kyu, but is surprised when Section Chief Ahn asks why he went instead.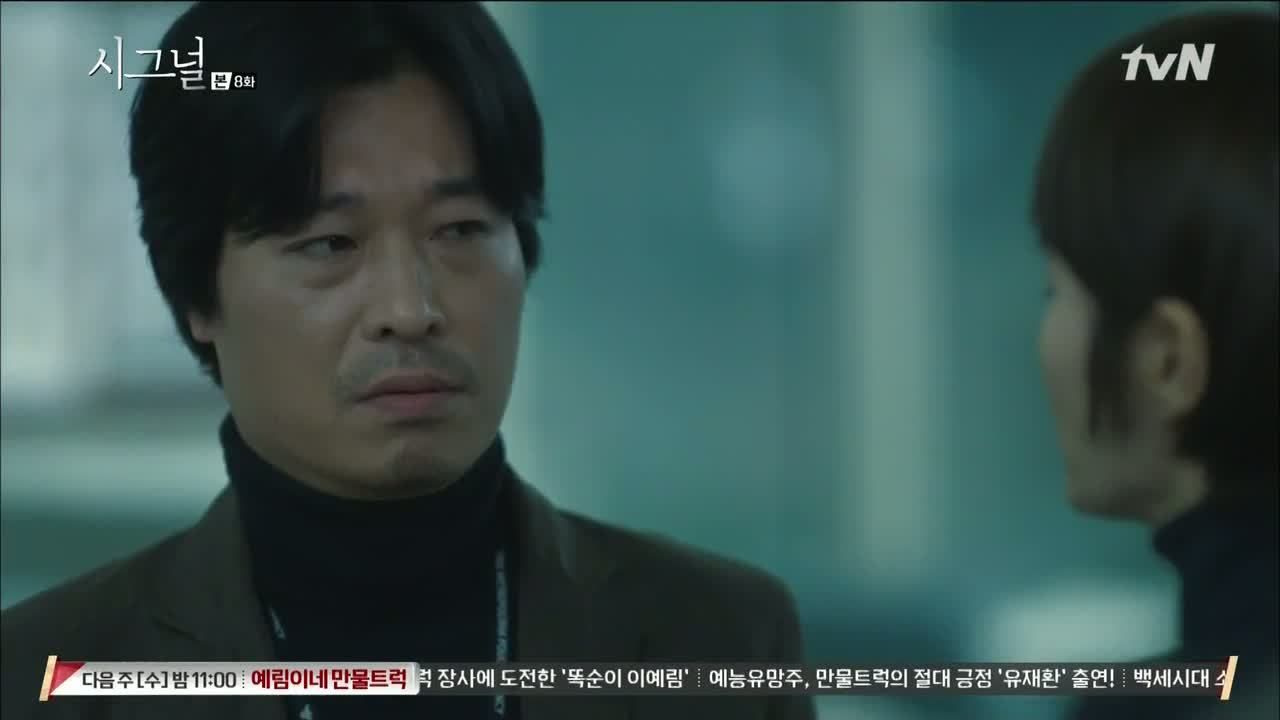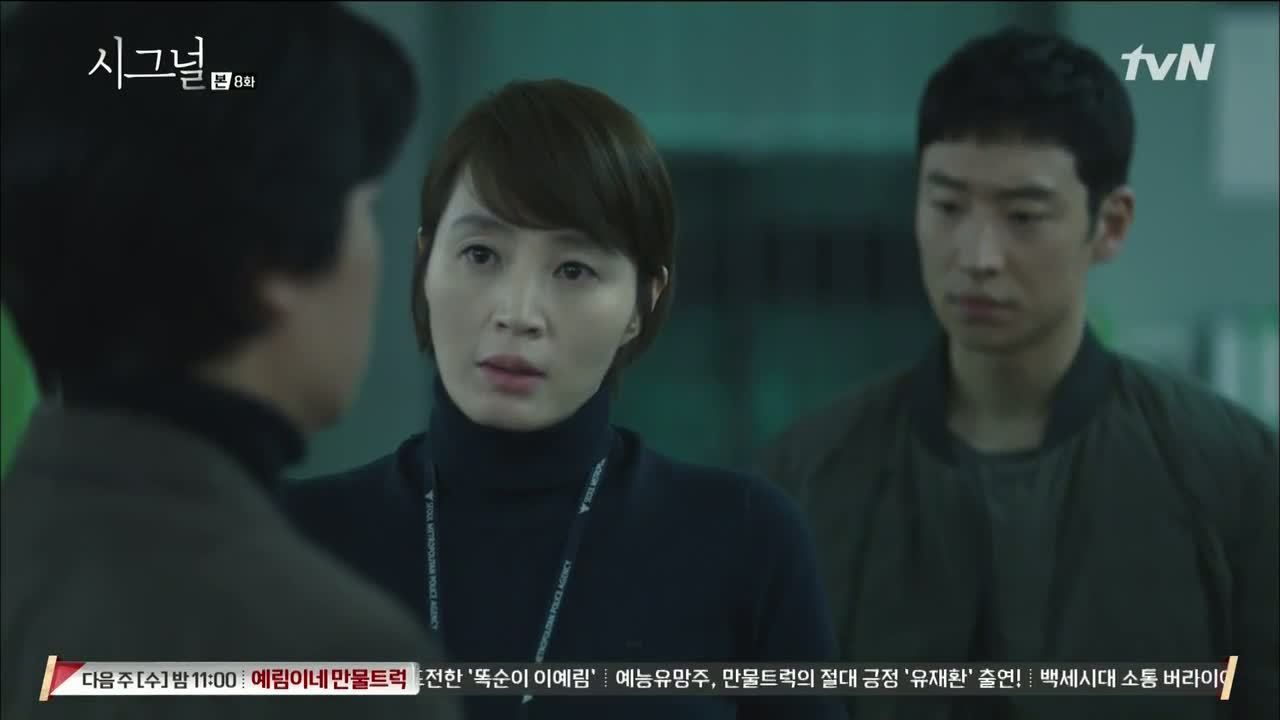 Soo-hyun steps in to say it was on her orders, and explains how Se-kyu is a prime suspect in a cold case that was once ruled a suicide. She requests a summons, and Section Chief Ahn calmly tells her she doesn't have a shot at this without evidence.
Citing that she has proof, she reveals a tape. Da-hae's unni had found the voice recorder while organizing Da-hae's things and said nothing for fear that it would reveal that her little sister was still alive… because the recorder recorded everything that happened that night.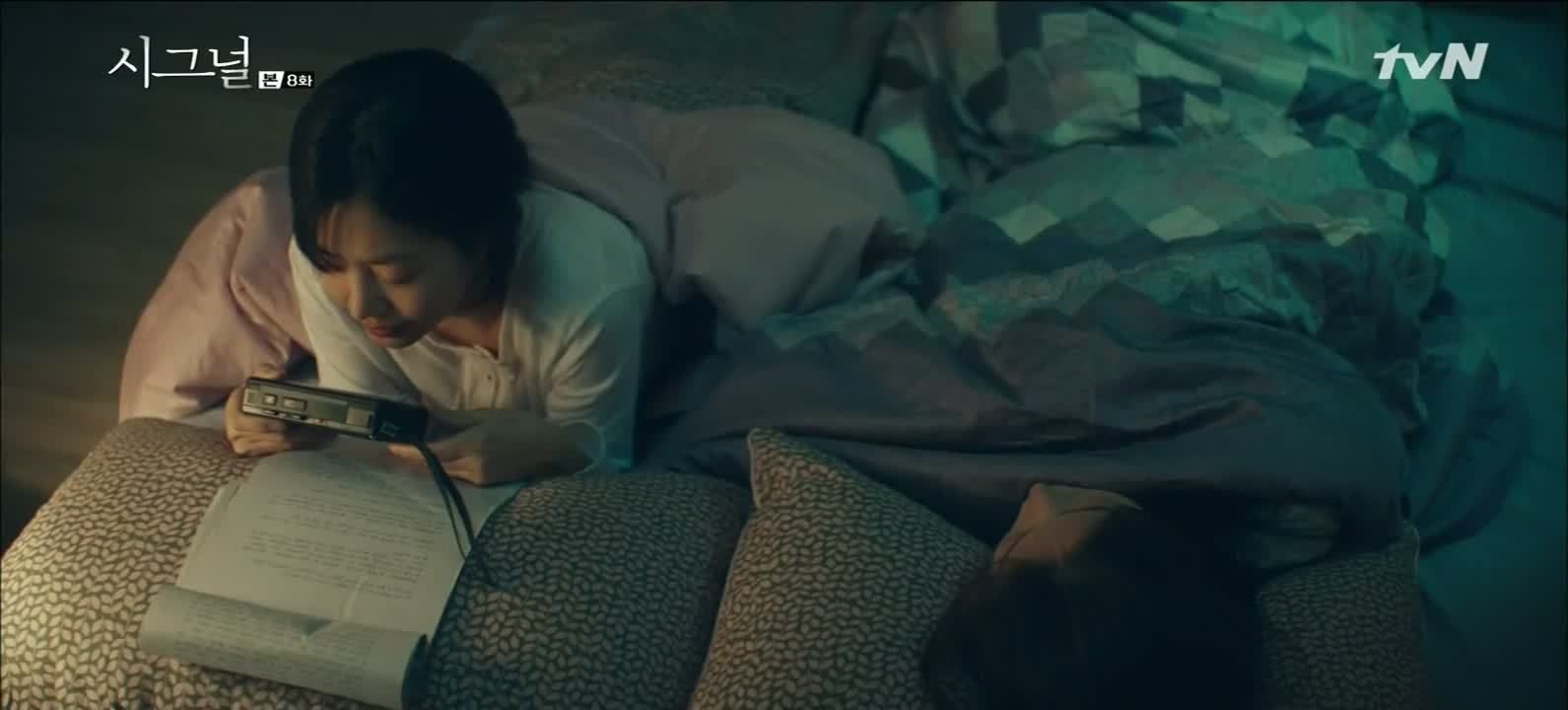 Section Chief Ahn and the team sit down to listen to the recording. Da-hae had been going over her lines and accidentally left it on. Ji-hee had woken to turn off the light before falling asleep again, pulling the covers over her head. A few hours later, Da-hae got out of bed to get a drink, leaving the voice recorder behind.
That's when she heard someone break into her home. It was Se-kyu, so she hid behind the refrigerator. Listening to Ji-hee's struggles is highly disturbing… and then Section Chief Ahn plays it for Director Kim and Se-kyu. Now that's not right.
Director Kim reassures him that he'll deal with the cold case squad and this evidence holds no weight twenty years after the fact. But even if Se-kyu is a terrible lawyer, he still knows his legal textbook: the principle of free evaluation of evidence allows a judge to freely weigh evidence without strict rules.
And if it couldn't get any worse, Section Chief Ahn discloses the witness's name aka Da-hae's new identity. If Director Kim thinks he has any power over what happens next, he's dead wrong, Se-kyu tells him—it's a lawyer's job to compile evidence and testimonies to make a case.
Over at the precinct, Hae-young believes that they still have time; Se-kyu is the impulsive type and insecure, so he can't bear to lose to someone he thinks is beneath him. Hae-young seems pleased when Se-kyu has chomped on the bait and showed up to the precinct, and calls it in to Soo-hyun.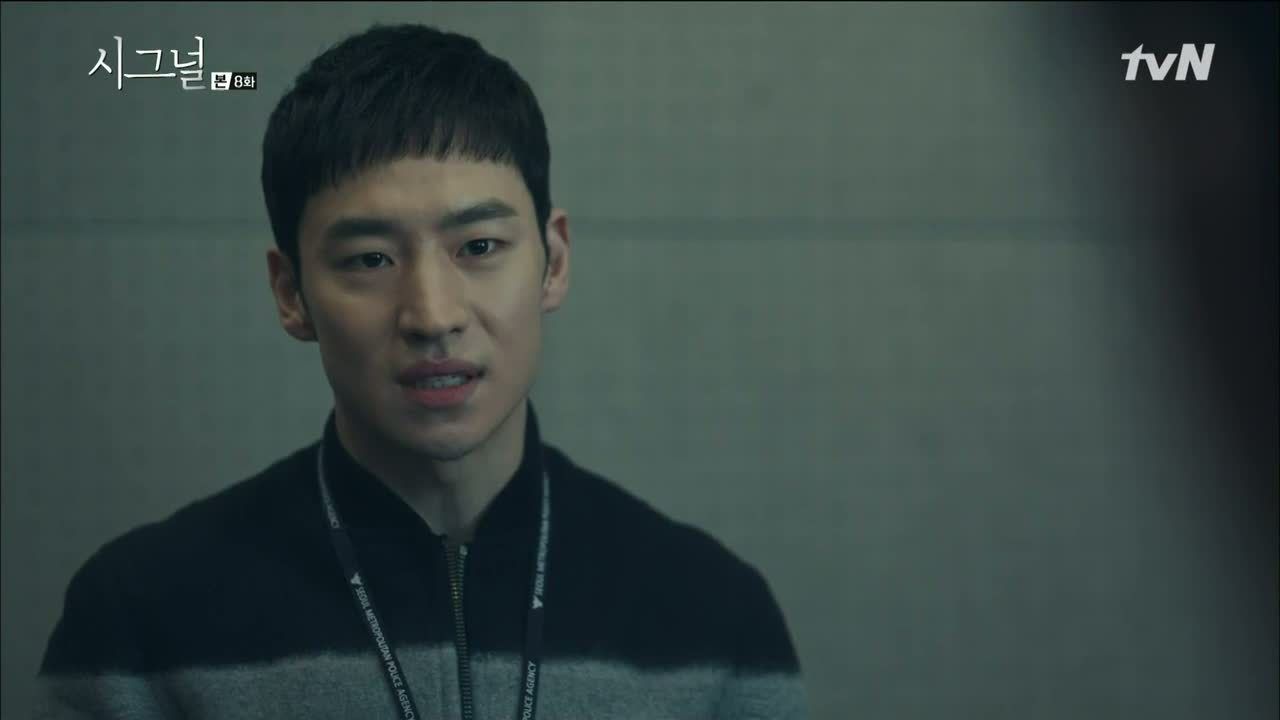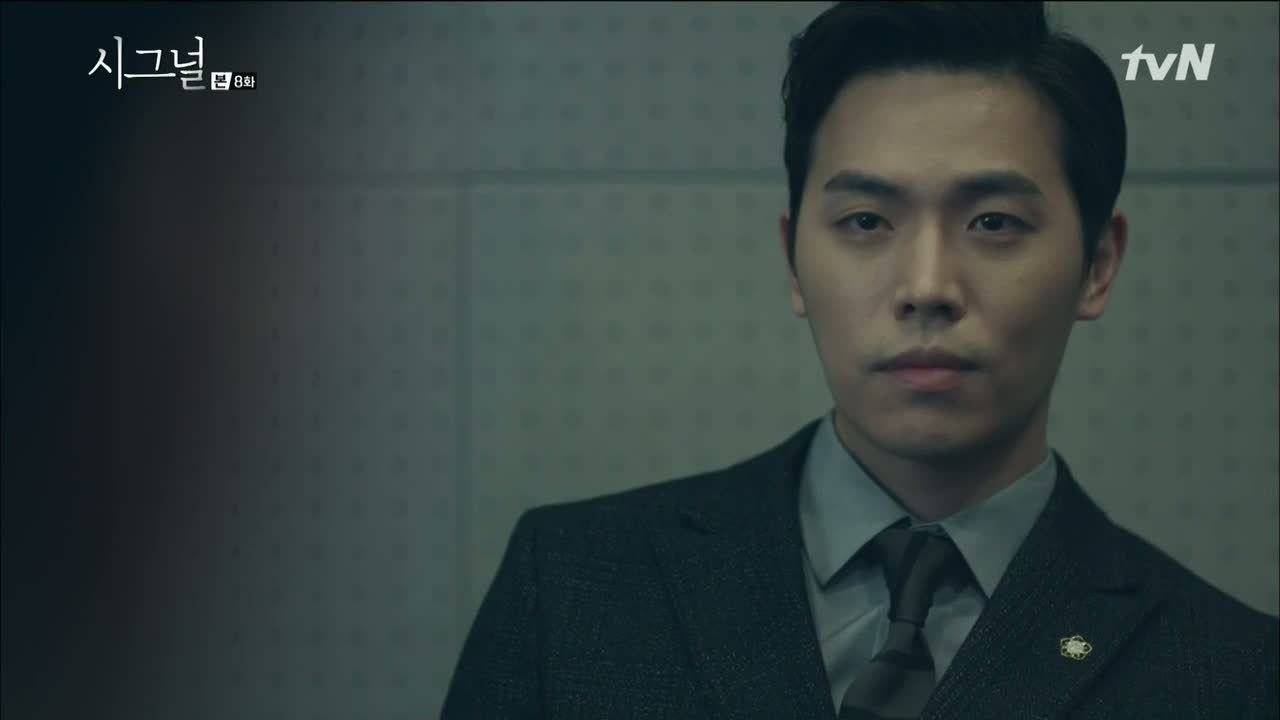 This time, Hae-young makes sure to read Se-kyu his Miranda rights. Problem is, Section Chief Ahn and Director Kim are on the other side of that mirror, and I'm afraid that they'll stop the recording at any time.
Hae-young starts at the beginning, explaining that a witness has recently come forward stating that she has seen the presumably dead Shin Da-hae. Furthermore, she testifies that she saw Se-kyu murder Da-hae in her home. He plays the audio recording for Se-kyu, who looks eerily calm through these proceedings and confirms that it is his voice.
"Do you admit that you killed Shin Da-hae then?" Hae-young asks. Se-kyu returns that he simply acknowledged that it was his voice, but he didn't say that he killed anyone. Can Hae-young prove that this recording came from Da-hae's home?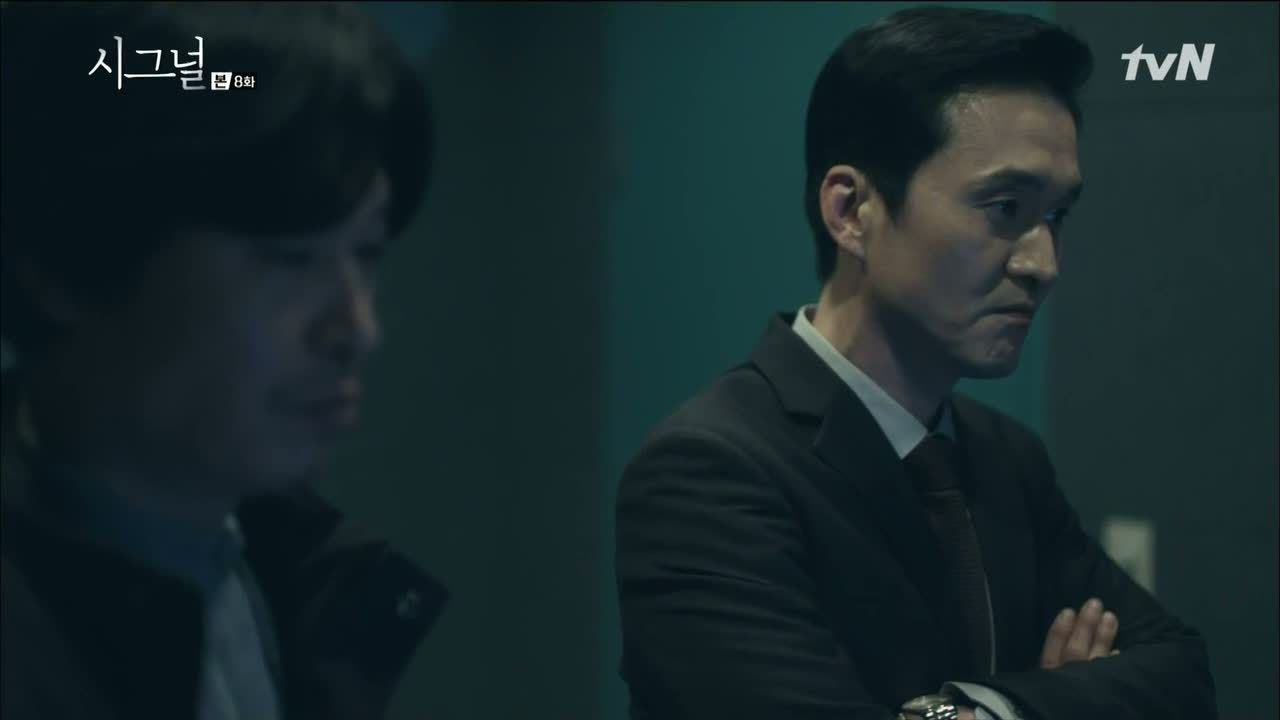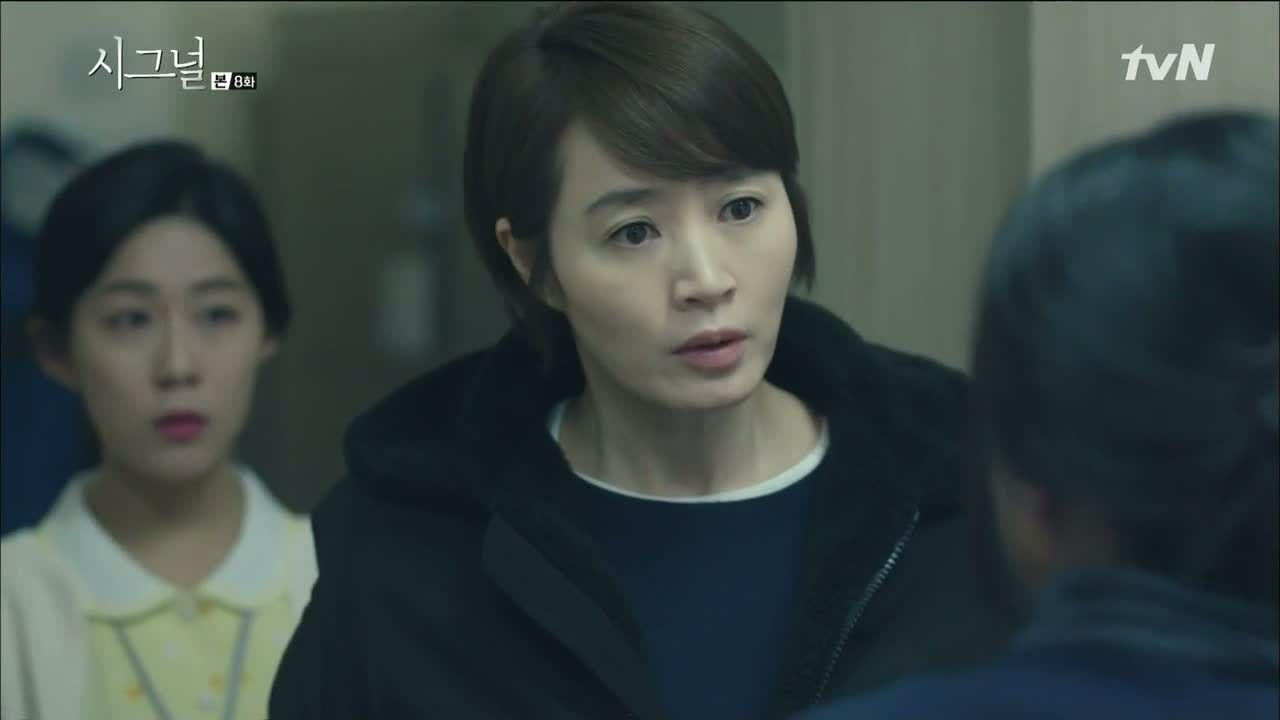 Se-kyu seems pleased with Hae-young's silence, as we backtrack to reveal that Se-kyu had acted exactly Hae-young expected him to. His ego wounded, Se-kyu had agreed to respond to the summons and crush Hae-young on his home turf.
He'd do whatever he can as a lawyer and hinted that Director Kim should do what he can with the witness. Oh no, that puts Da-hae in danger.
Which explains why Soo-hyun is confused when she arrives at the hospital to pick up Da-hae, only to be told that she's already left with a male nurse. Soo-hyun beelines for the security room and learns that Da-hae is being led to the basement parking level.
The male "nurse" is waiting for her when she gets there with a punch as a greeting.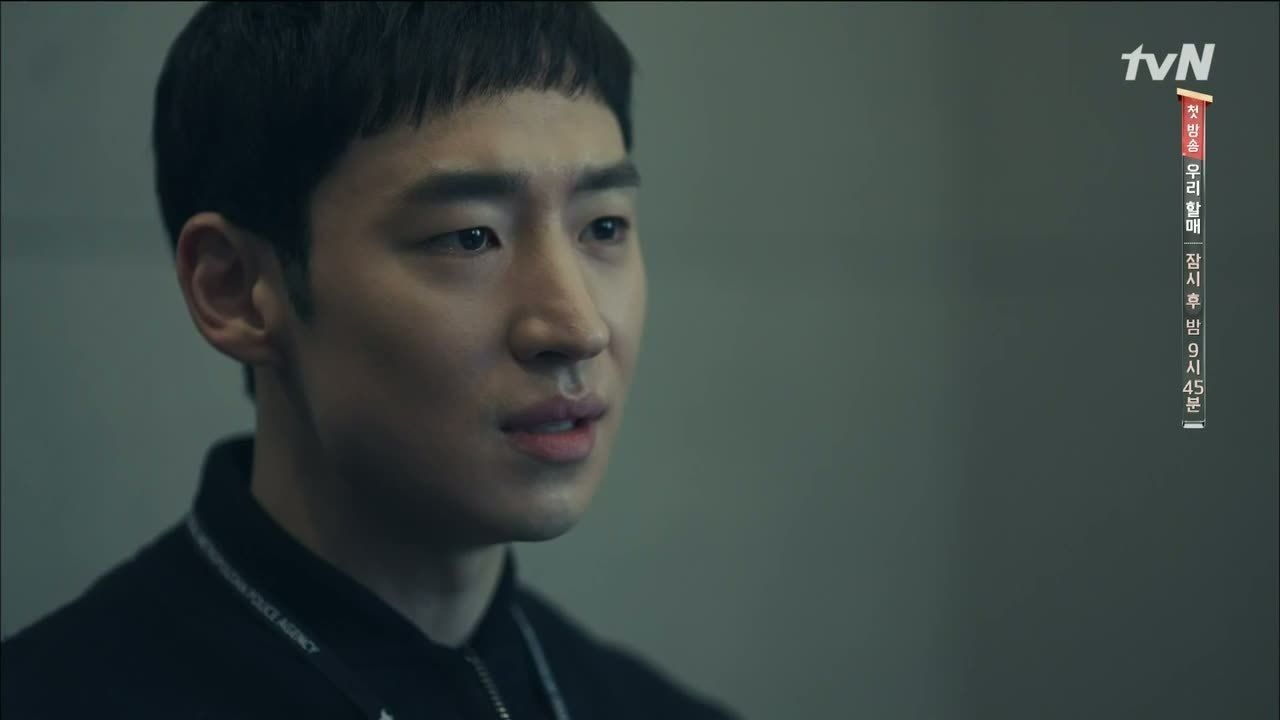 Thinking that he's won, Se-kyu asked if this questioning is over. Then Hae-young says, "We can prove it… that this recording came from Shin Da-hae's place twenty years ago." Se-kyu doesn't see how that's possible, and that's when Hae-young says, "Because the recording doesn't end there."
Se-kyu tenses, and Hae-young says that the team wasn't sure whether the first part of the recording was enough… but the latter was. He presses play again, and we're transported once more to the past where Se-kyu starts searching for the necklace after killing Ji-hee.
He breathes when he finds it, and then Da-hae lets out a soft croak. Se-kyu hears it and flashes his flashlight toward the kitchen. He draws closer to the fridge… and then the doorbell rings.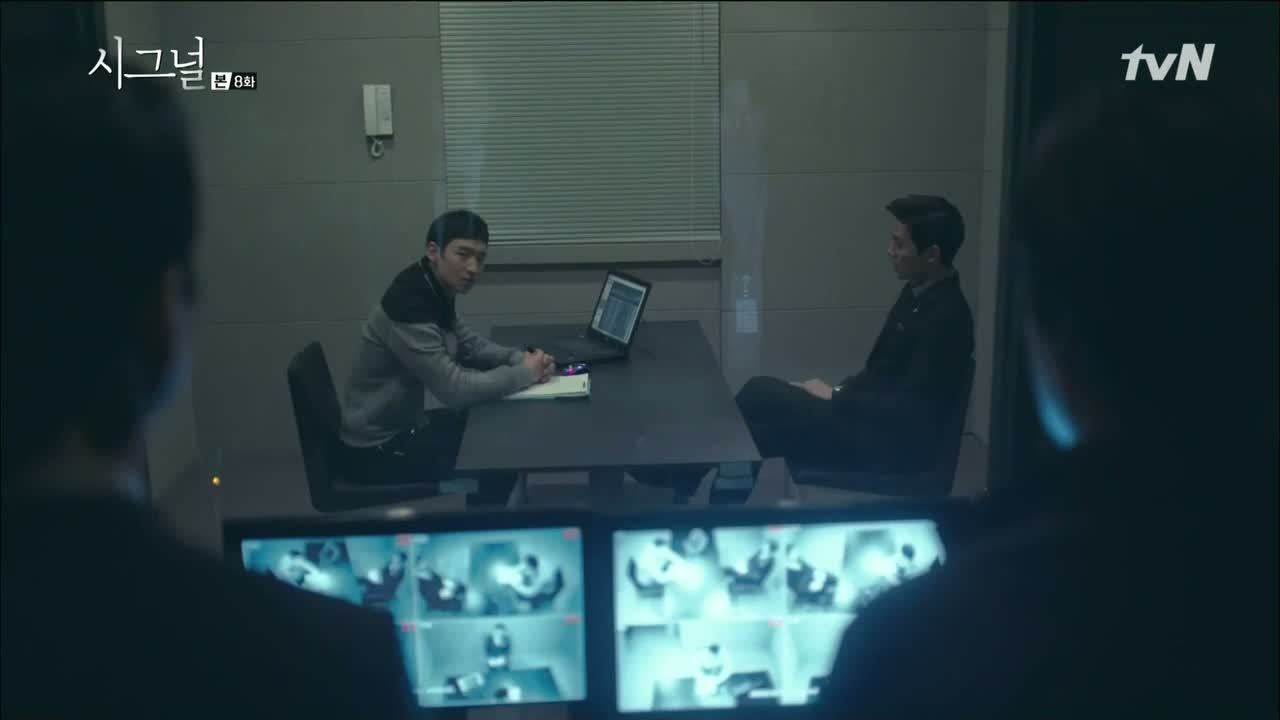 It's Min-sung, whose voice is also on the recording now. He'd come and left, which then mobilized Se-kyu to move the body as quickly as possible. The recorder had captured his audible struggles in stuffing the body into a bag.
Hae-young says that Min-sung was confirmed to have stopped by her place that night, and Se-kyu can only laugh at the absurdity of it all. "What?" Hae-young nudges. "I guess it must differ from what you heard."
"How odd…" Hae-young surmises out loud while turning towards the one-way mirror. "it's not possible for case files to have leaked out." O shit. Turning back to Se-kyu, he says this file he's played for him is the original… which now confirms that this audio was taken in Da-hae's home.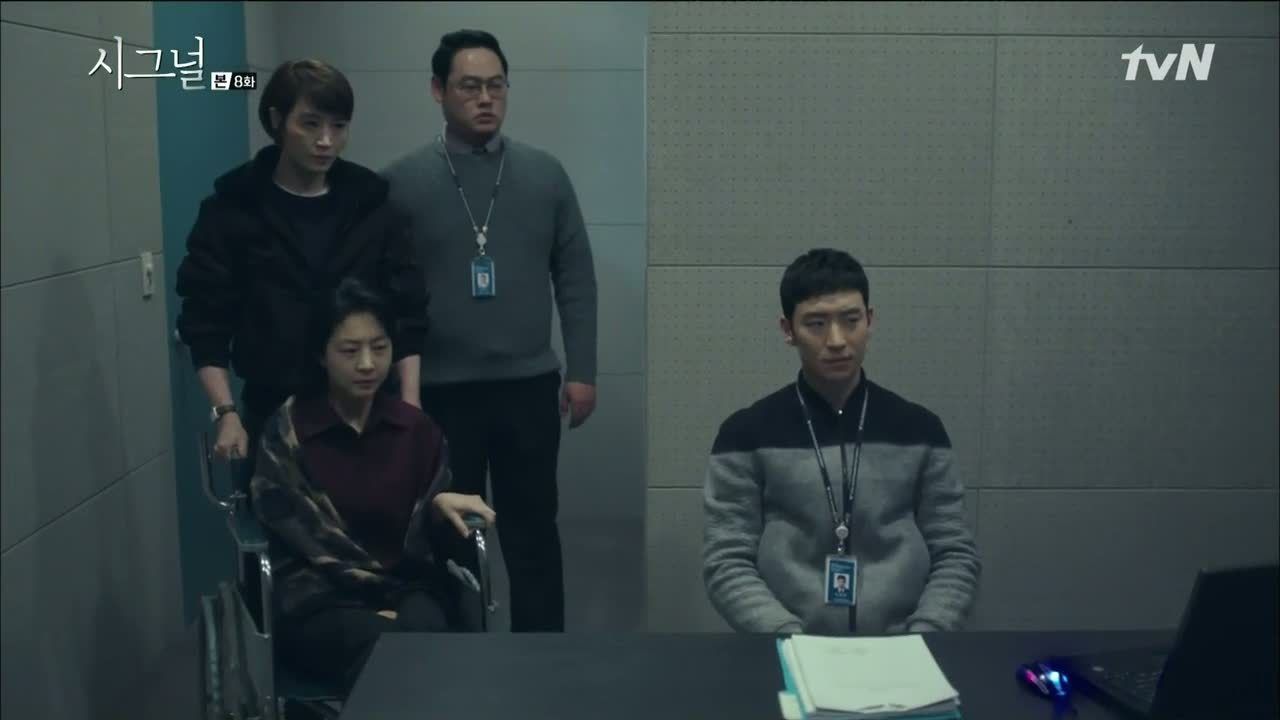 Se-kyu isn't about to back down, but Hae-young says it's his turn to explain what he was doing in Da-hae's home. Just then, a bruised Soo-hyun arrives with a very important guest: Da-hae. Se-kyu's eyes widen in surprise—why you'd think he was looking at a ghost.
In the parking lot, Soo-hyun had been met with an unexpected punch, but she got her own attacks in before being thrown onto a car window. Struggling against the attacker's grip, she pushed him against the car window, threw an extinguisher at him, then drove off with Da-hae.
Unable to believe what he's seeing, Se-kyu stammers, "B-but… you're dead. I definitely killed you." Da-hae shakes her head: "No, the person you killed… was Kim Ji-hee."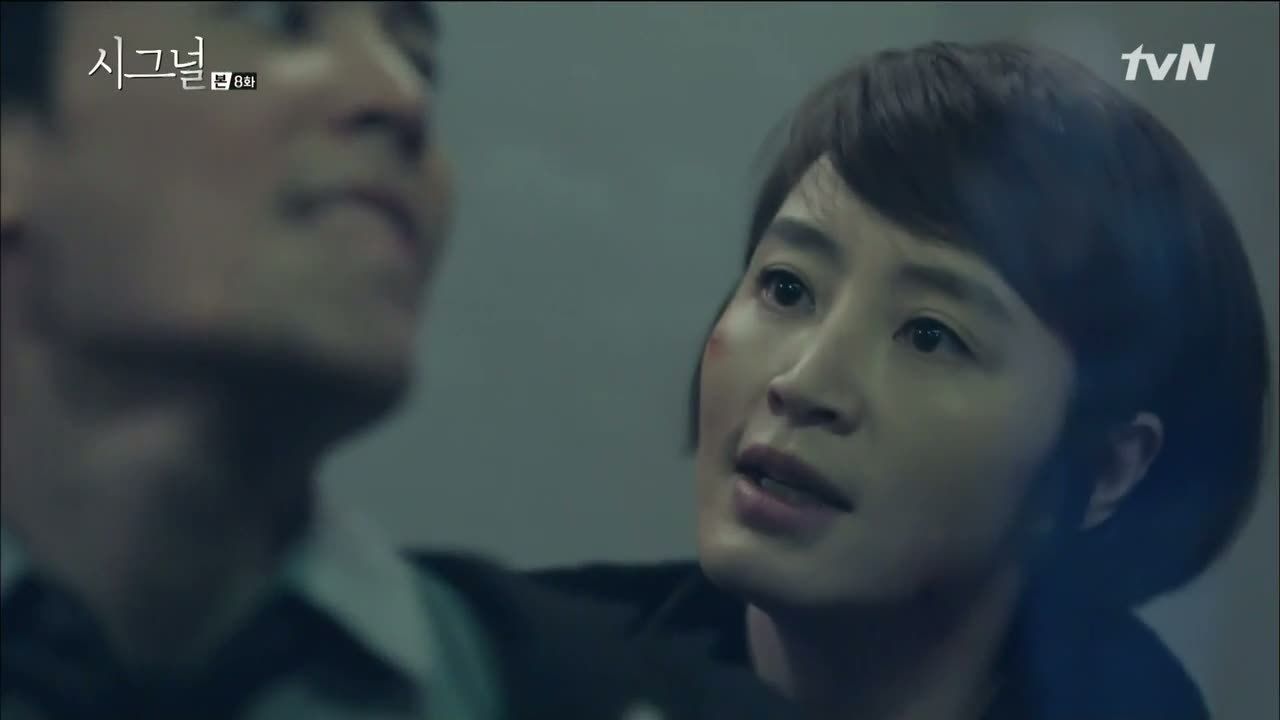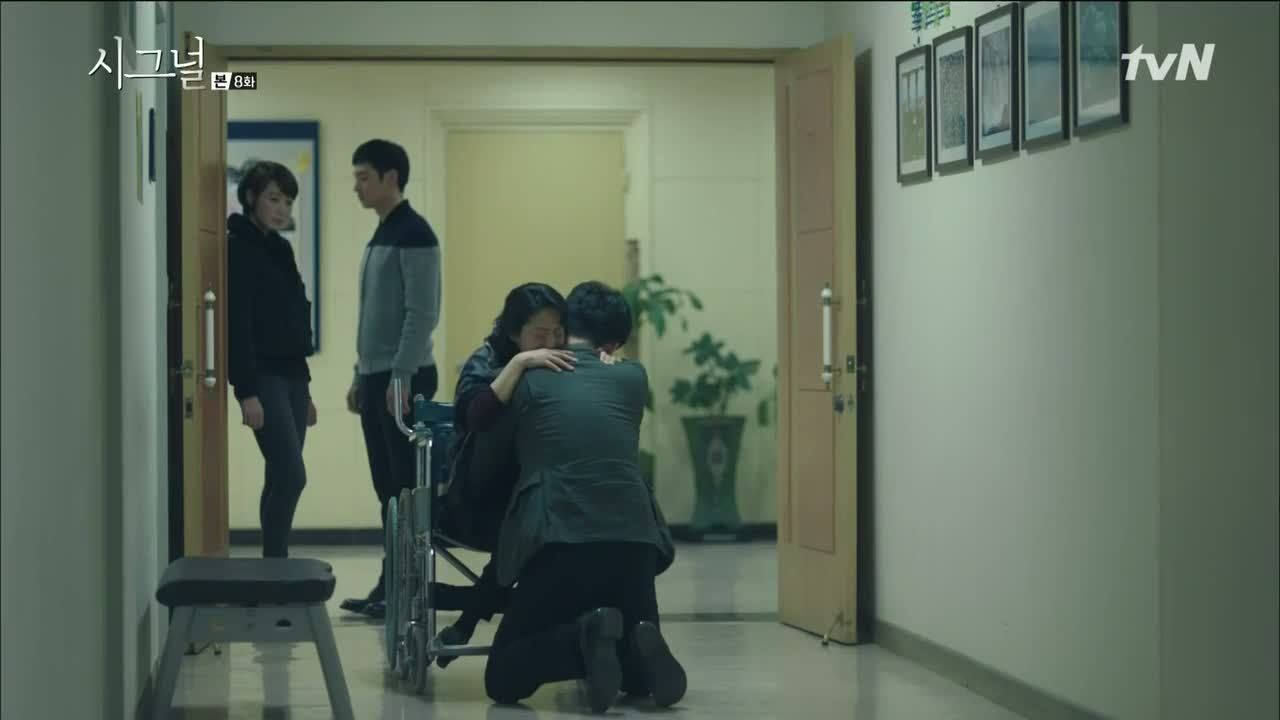 Hae-young rises from his seat, thanking Se-kyu for his confession of murder. It counts this time because he read him his rights first, doesn't it? Se-kyu flies into a rage, punching Hae-young and throwing things until Soo-hyun and Heon-ki detain him.
Soo-hyun arrests him not only for the various crimes he just committed in the past minute, but also for Kim Ji-hee's murder. Se-kyu roars that he'll see that they're all dead and is forcibly dragged out.
Da-hae and Min-sung's reunion is an emotional one as they embrace one another and break down in sobs.
Now that Da-hae is back in the hospital, Hae-young asks why Se-kyu wanted that necklace back so badly. She tells him that there was a floppy disk in the case, but she handed it over to a detective a long time ago.
When Jae-han tried calling for Ji-hee, Da-hae was there to get her passport (so she could leave the country). She'd told him that no floppy disk existed, which basically means there is. Unable to reach her over the phone or at home, he'd asked the local ajummas, who told him that Ji-hee hasn't been home for some time.
She doesn't remember the detective's name, but remembered that he worked in Violent Crimes in Seoul, so she mailed the disk to the precinct. Someone had received it all right—Director Kim. Ack, not who you want checking the mail.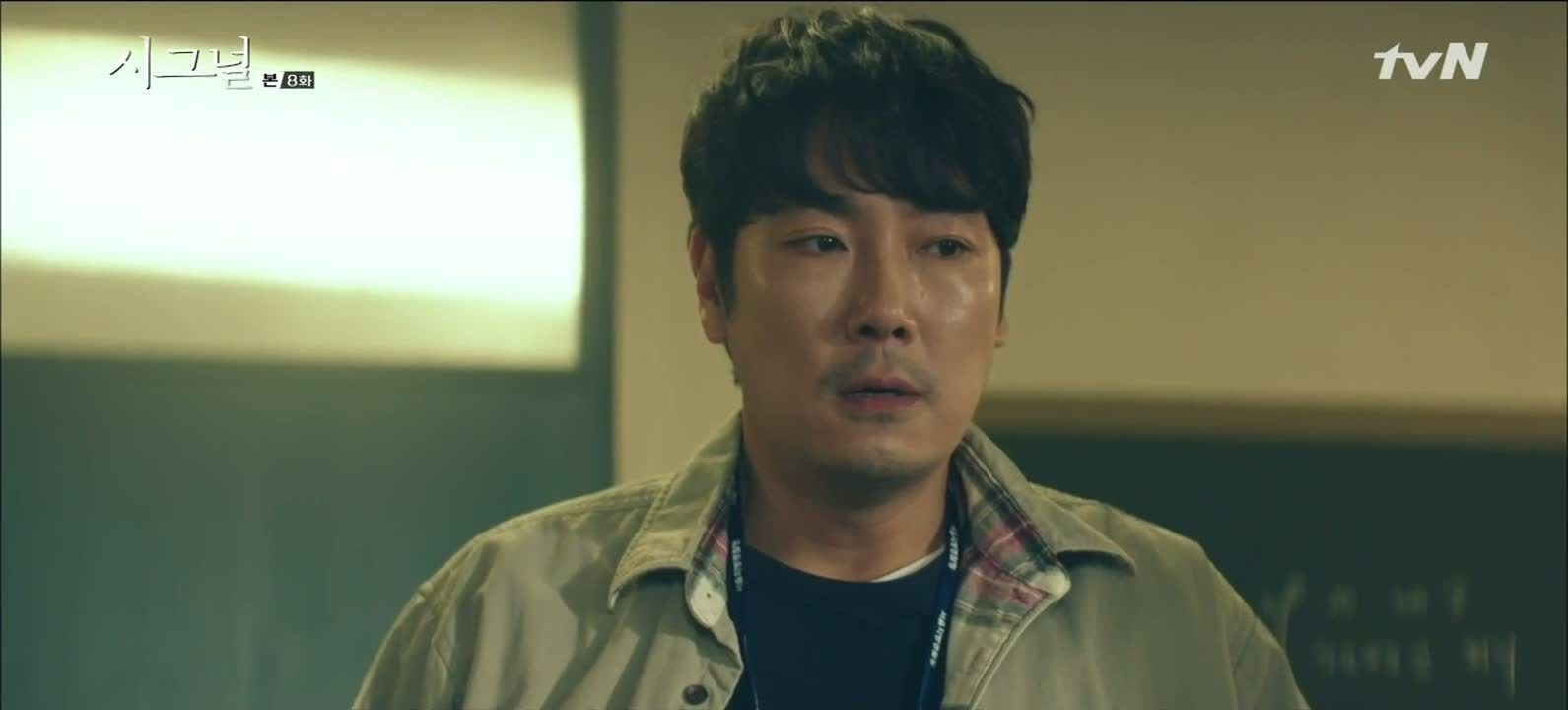 Soo-hyun had seen him but thought nothing of it, and the envelope was gone by the time Jae-han had checked the pile. He took it up with Director Kim, who introduced him to the prosecutors responsible for the Jinyang corruption case.
They'd asked how he came across it, which certainly made Jae-han look bad. Director Kim had packaged it all, You should get credit for your hard work when it really meant throwing Jae-han under the bus.
Some time later, Director Kim leaves his house, pleased at the top headline that the construction company responsible for the collapsed bridge was under fire for corruption. Jae-han nearly runs him over, and protests how this case could cover up the shady dealings performed by the three bigwigs involved.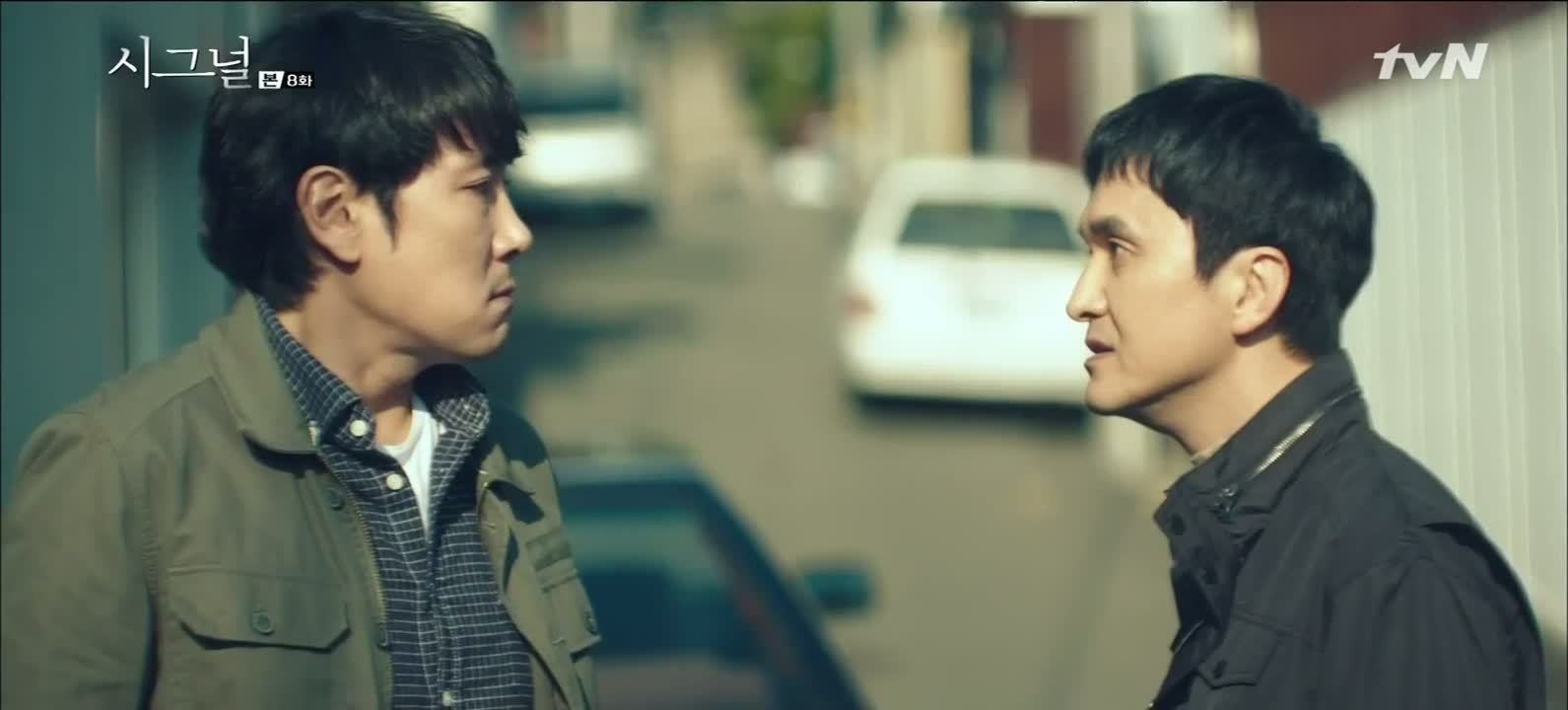 Director Kim plays dumb, but Jae-han doesn't buy that the construction company was the only intel on that disk: "You probably erased it all!" Ugh, and that's exactly what Director Kim had done, erasing any evidence that the chaebols including Senator Jang were involved.
If Jae-han didn't like the way things worked, he's free to leave, Director Kim spits out. But Jae-han knows exactly what to say to rile people up, noting how Director Kim rose through the ranks pretty quickly and owns a nice home for a man on a detective's salary.
He refuses to leave the force until he crushes the one who disgraced their name as cops. He won't ever stop fighting, and they'll just have to see if who wins: him or the hunting dog-lackey by the name of Director Kim.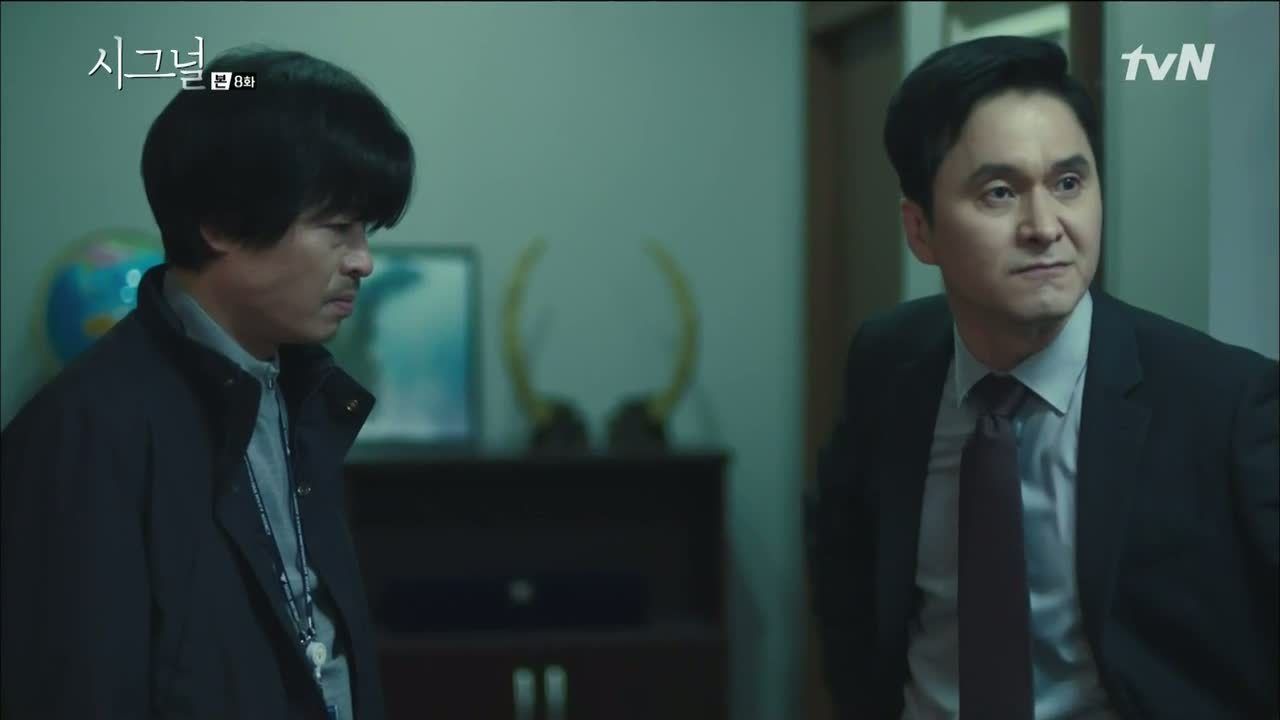 In 2015, Director Kim takes his anger out on Section Chief Ahn, reminding him that he was the one who brought him here. He asks for an update on Hae-young… and Section Chief doesn't report that he found Jae-han's walkie-talkie. Oho, has the lackey turned his back on his master?
Director Kim warns that Hae-young better not get a whiff of Jae-han's case, lest Section Chief finds himself on the chopping block.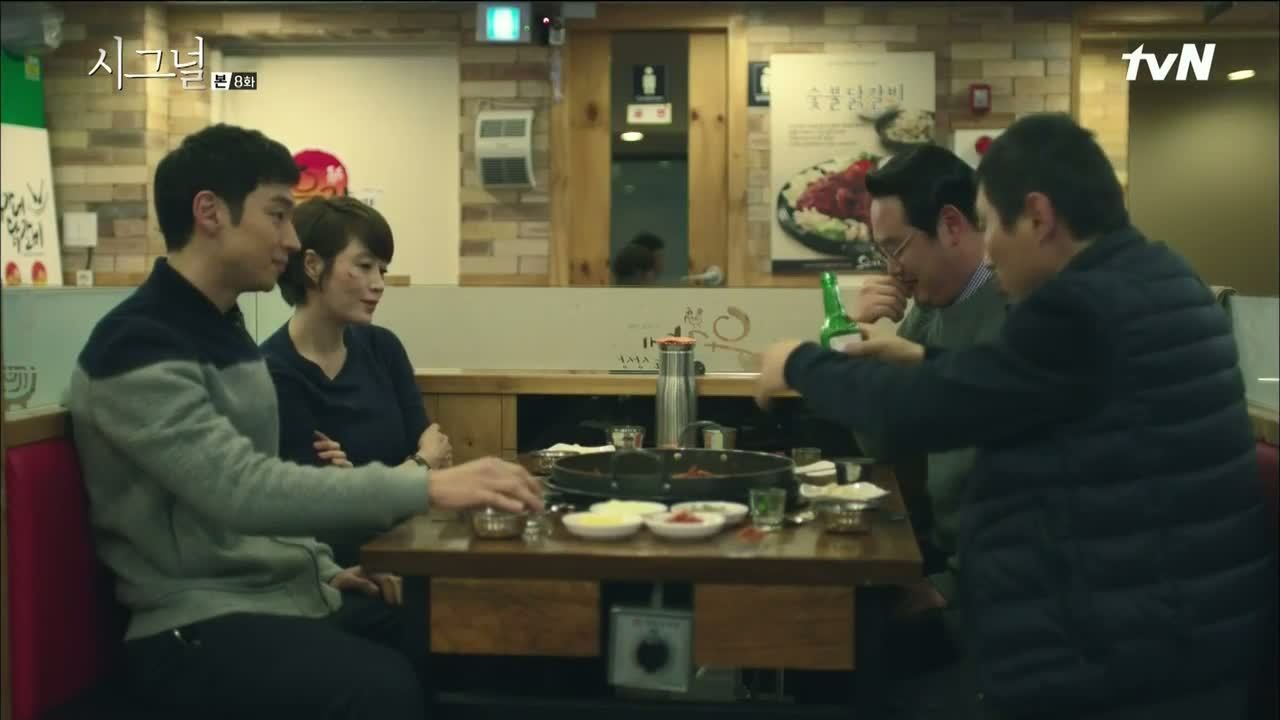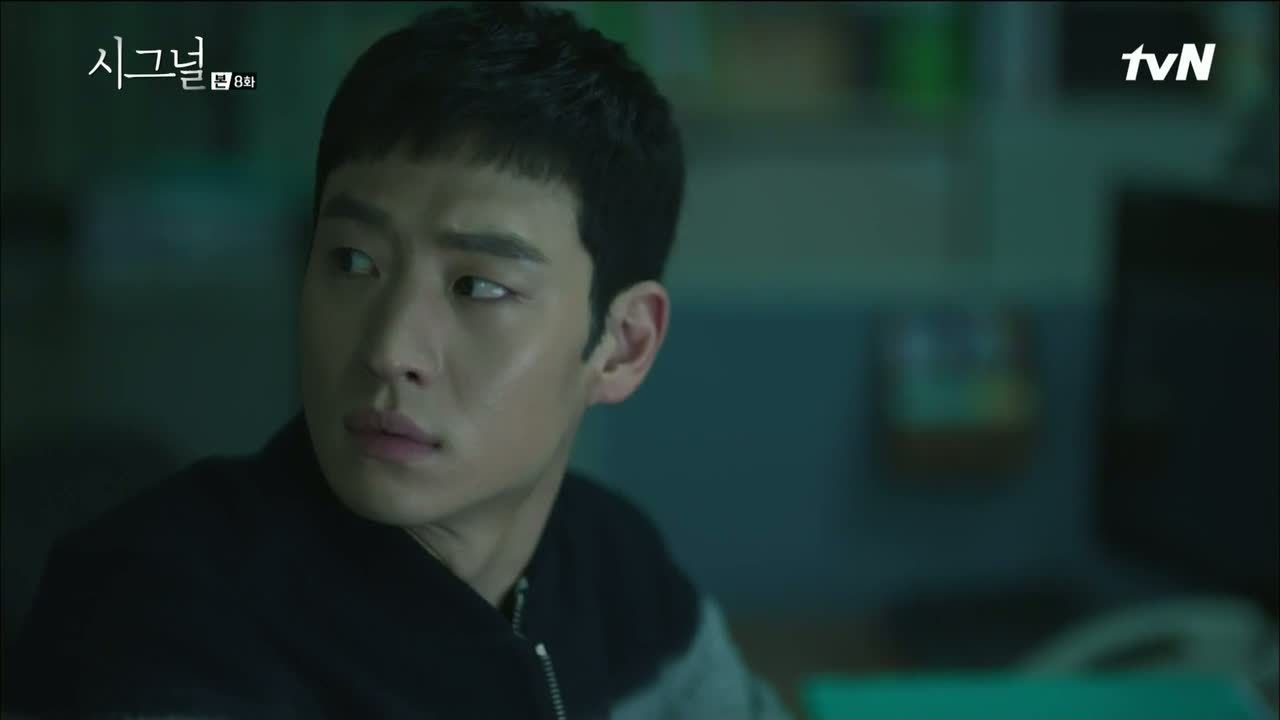 The cold case squad celebrates over dinner, where Detective Kim is on a high from arresting an elite lawyer. Soo-hyun is a party pooper by saying she has work to do, so Hae-young volunteers to do it himself so the others can have a good time.
He even impresses the guys when he says Soo-hyun should get her wounds treated, and contemplates whether to double back when he finds some ointment in his drawer. He votes against it… and then hears the familiar static noise and Jae-han's muffled voice.
As Section Chief Ahn stares out the window, we're transported back to that evening on August 3, 2000, when Jae-han was transmitting a final word of advice to Hae-young. The connection had timed out, and Jae-han managed to hide the radio before someone approached him with a gun.
A shot rings out and the camera pulls up to reveal Section Chief Ahn as the gunman.
Hae-young follows the static noise to Section Chief Ahn's desk…. and discovers the walkie-talkie lit up in the drawer. He doesn't understand why it's in here, just as Section Chief Ahn turns the corner and calls his name.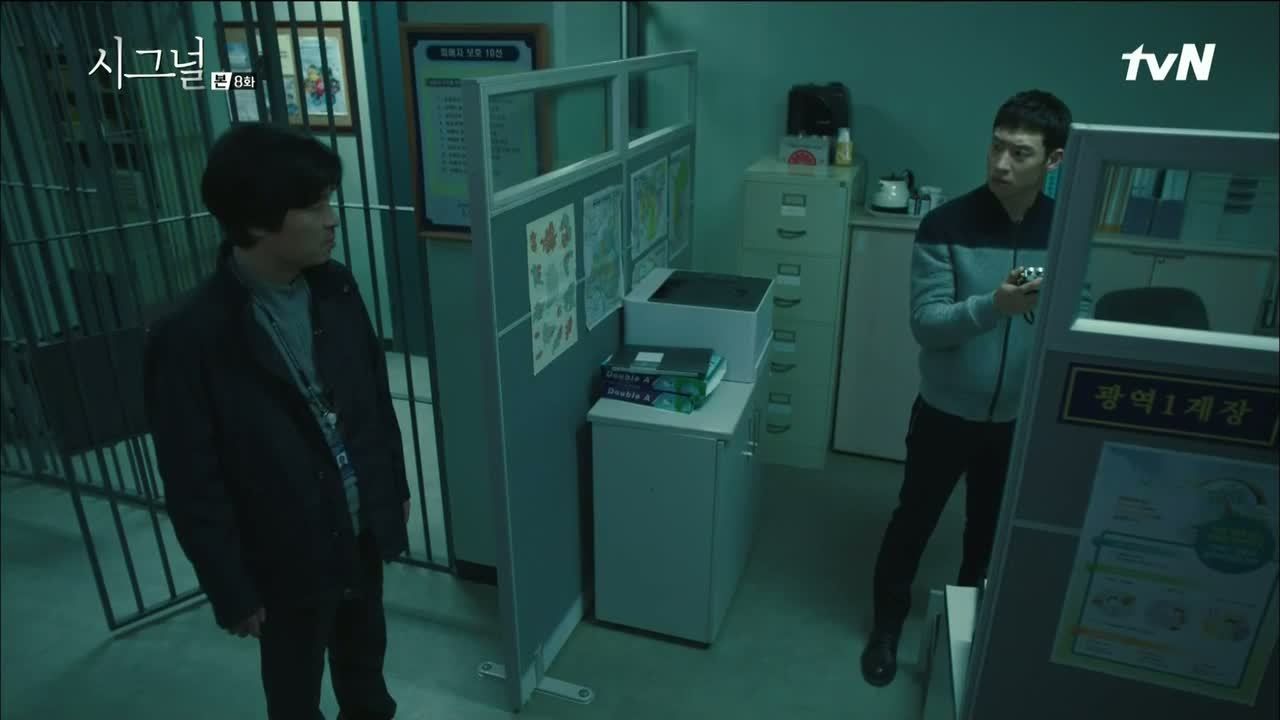 COMMENTS
And there it is—the maddening feeling that comes with knowing that I have to wait a week until our next dose of Signal. Now Section Chief Ahn knows why Hae-young is familiar with Jae-han, since it's enough for him to see Hae-young holding Jae-han's radio. The question that remains is how Section Chief Ahn will deal with information, because for much of this series, he's diligently reported back to Director Kim.
That is, until Director Kim struck him for the slip-up in Han Se-kyu's case. It's always been difficult discerning where Section Chief Ahn's loyalties exactly lay, but his decision not to tell him about Jae-han's walkie-talkie is an interesting one. I know I'm venturing into speculative territory when I suppose that the slap was the final straw for Section Chief Ahn, because every person has their limits, and you do not want to be the person who crosses that line. Since we're only halfway into this series, I'm almost inclined to say that it's too early for Section Chief Ahn to turn a new leaf, and at the same time, I'm seriously hoping that he will because the cold case squad can use someone on their side.
I realize that particular outcome would come with its own difficulties, especially when Soo-hyun learns that it was Section Chief Ahn who pulled the trigger on her beloved sunbae. To that end, we can see that some key events haven't changed in the timeline—Jae-han was shot and Hae-young's hyung was still convicted. Perhaps it's because we still have five more years to go until this Jae-han reaches that point in time, but I still appreciate that we're getting these changes in small, purposeful doses.
Now that we've seen Director Kim's entry into the precinct, I'm left to wonder what Section Chief Ahn's will be like. Jang Hyun-sung has played a corrupted character in many a writer Kim Eun-hee drama (Three Days, Ghost, Sign) so I'm not surprised to see him as one here. If anything, Director Kim has been a narrative pain of a character, and a reminder that things never end well for those who live in the lap of luxury thanks to the corrupt. Who knows—Director Kim may never pay for all the devious things he's done, but I like how Jae-han has already stood up to him several times, and Hae-young has picked up on his dishonest ways.
Not only did seeing the dirtbag by the name of Se-kyu pay for his crimes feel awesome, but it was great to see Jae-han's passion finally play out—that a man, regardless of his lineage or background, should be punished for his wrongful acts. In one way, it's disheartening know that the Jinyang corruption gate used a construction company as their scapegoat, but not every day is going to be a win. What matters is knowing that the small wins will add up to a satisfying victory one day.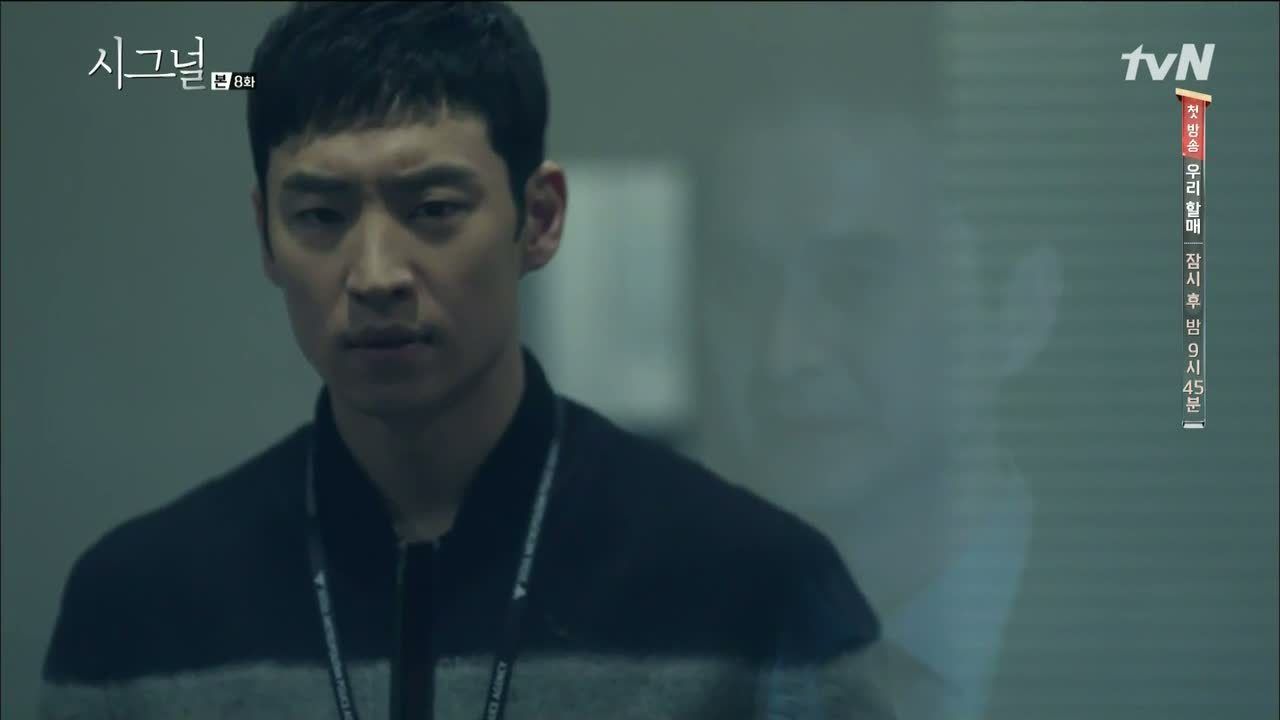 RELATED POSTS
Tags: featured, Jo Jin-woong, Kim Hye-soo, Lee Je-hoon, Signal