Daniel Henney makes guest appearance in Dear My Friends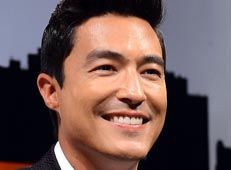 Upcoming drama Dear My Friends is shaping up to be cameo central, with a number of stars lined up for appearances, including Jo In-sung (It's Okay, It's Love), Lee Kwang-soo (It's Okay, It's Love), Sung Dong-il (Answer Me 1988, and okay, also It's Okay, It's Love), and now Daniel Henney (Spy, Runaway Plan B) as well. The others' connection to the show is obvious, having worked with writer Noh Hee-kyung before. I'm not sure of Henney's link; reports merely state that the producers reached out to him, and he readily agreed.
Daniel Henney's role will be of a photographer, and the appearance is described as "not that short." That's not very telling, but I suppose not that short is better than fleeting, so there's that to look forward to. The spot was filmed rather secretively; he completed the shoot earlier this month, and the news is just now being announced, though it hasn't been specified when his cameo will air.
Henney hasn't been very active in dramaland (or Korea) much in recent years, and is currently at work on the CBS spinoff series Criminal Minds: Beyond Borders. He was at one point in the mix to join revenge drama Goodbye Mr. Black as Moon Chae-won's oppa and Daddy Long Legs character Ji-ryun, but didn't end up taking the role, which is currently being played by Kim Tae-woo.
Dear My Friends stars Go Hyun-jung amidst a who's-who of drama veterans (Kim Hye-ja, Yoon Yeo-jeong, Na Mun-hee, Shin Gu and more) in a story that takes a humorous, heartfelt touch and insists that life isn't over just 'cause you're old. Damn skippy it ain't! The drama premieres on May 13 on tvN.
Via Sports Donga
RELATED POSTS
Tags: Daniel Henney, Dear My Friends