Entertainer: Episode 1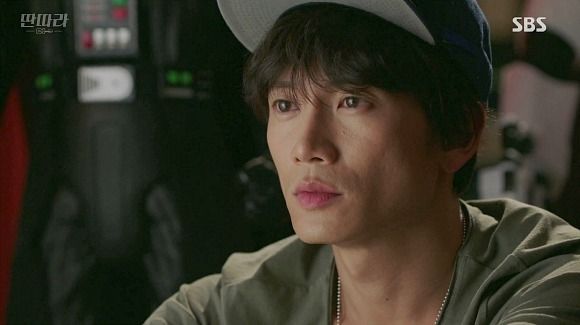 The newest offering from SBS, Entertainer, seems poised to deliver a heartfelt story about chasing your dreams — not quite what I expected, but surprisingly enticing right off the bat. It's an unexpectedly deep story that makes me eager to see where the show will take us, especially with Ji Sung at the helm as a heartless, soulless music producer interested only in his own career. He's willing to trample anyone he needs to in order to get where he wants to go, which is going to cause him some serious problems once it all starts to fall apart.

EPISODE 1 RECAP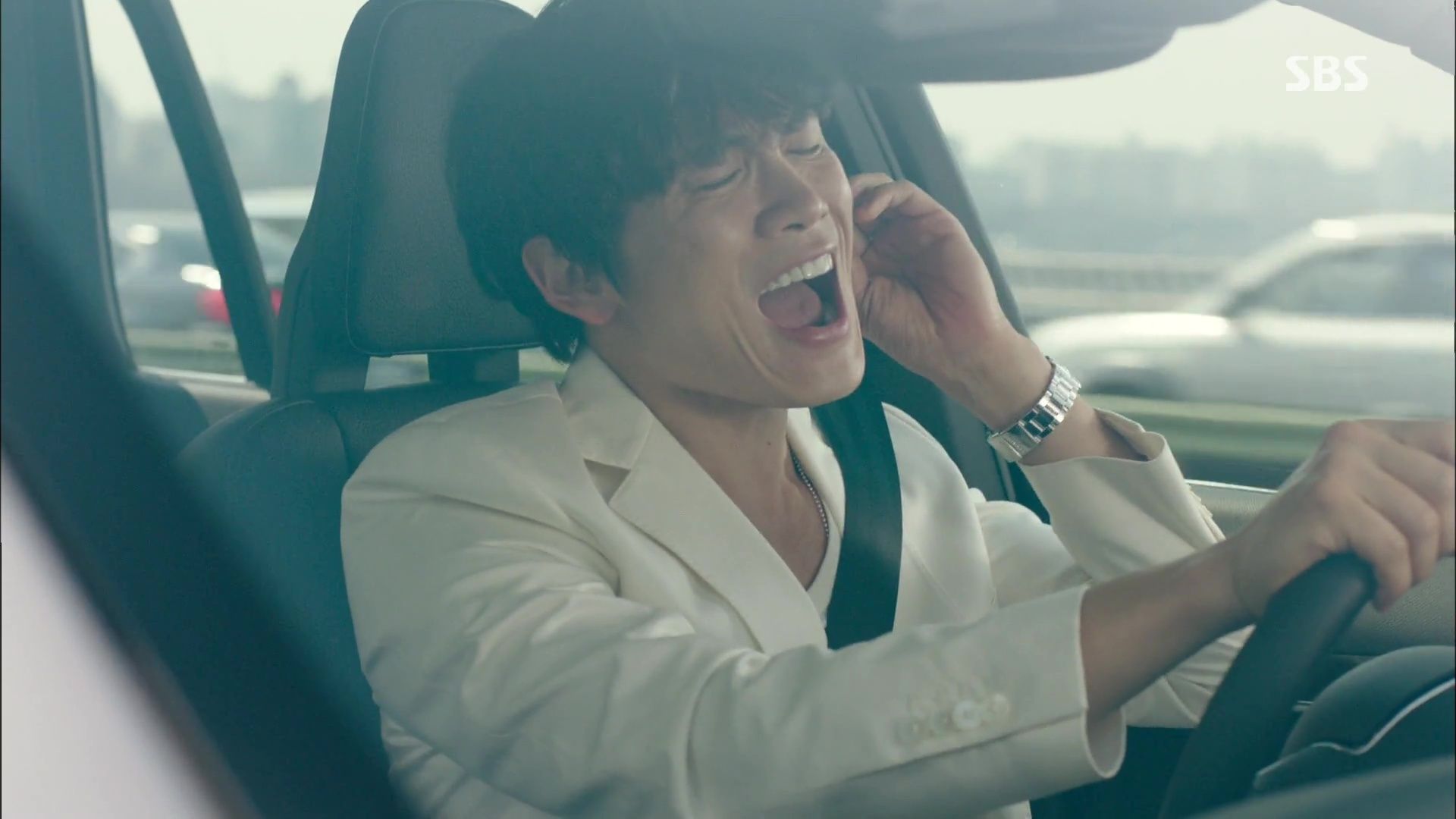 A man drives over a bridge, insisting to a reporter on the phone that a dating rumor regarding a pair of idols from his agency isn't true. He convinces the reporter that the scandal is unfounded, signs off with a happy, "I love you!!" then hangs up and growls that that was all crap. Ha.
This is our hero, SHIN SEOK-HO (Ji Sung), who works as an agent for a leading entertainment company called KTOP. He struts into the company building like he owns the place, eccentric and with an over-the-top imperious attitude, greeting an assistant with a noogie for failing to contain the dating scandal.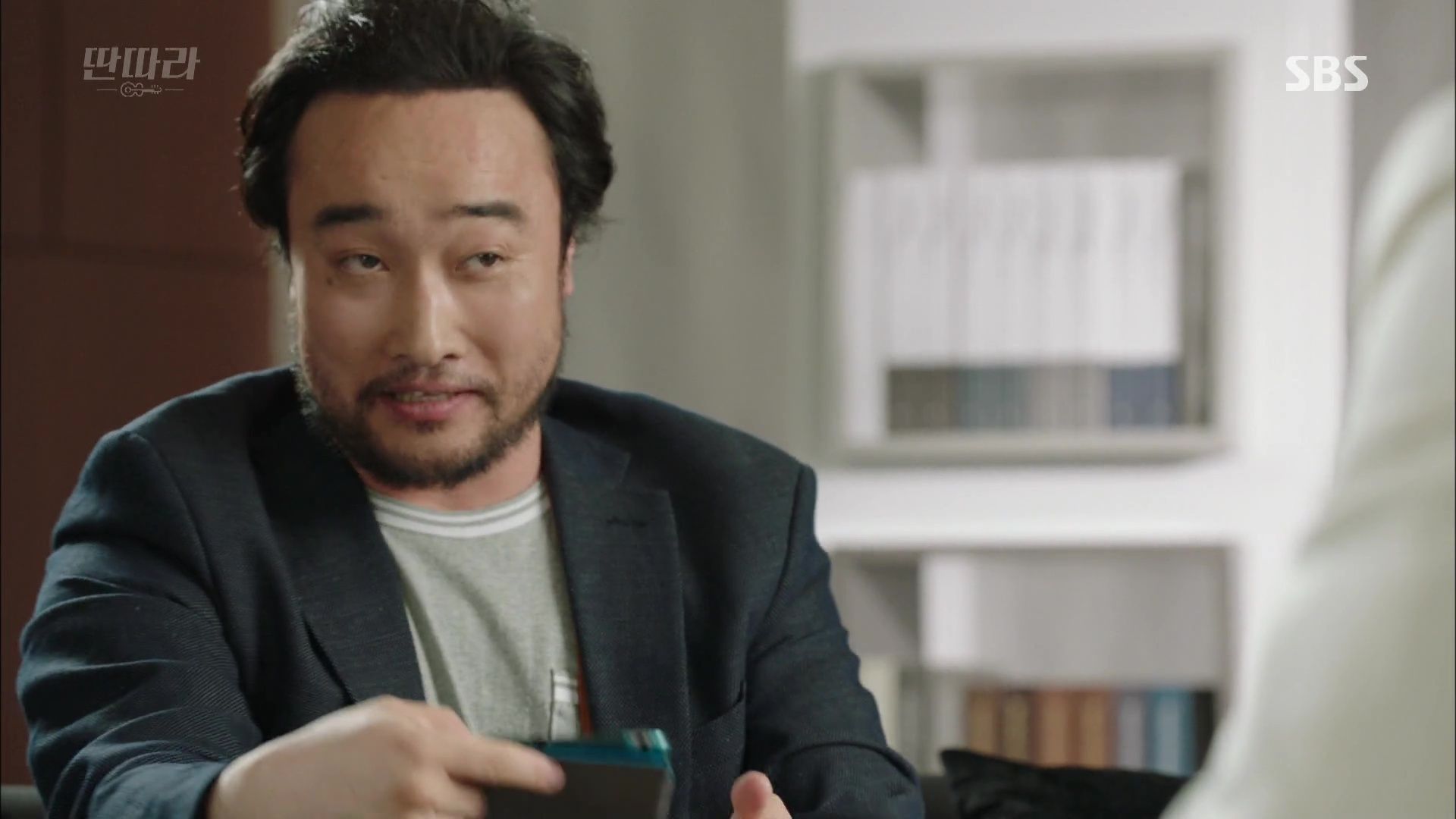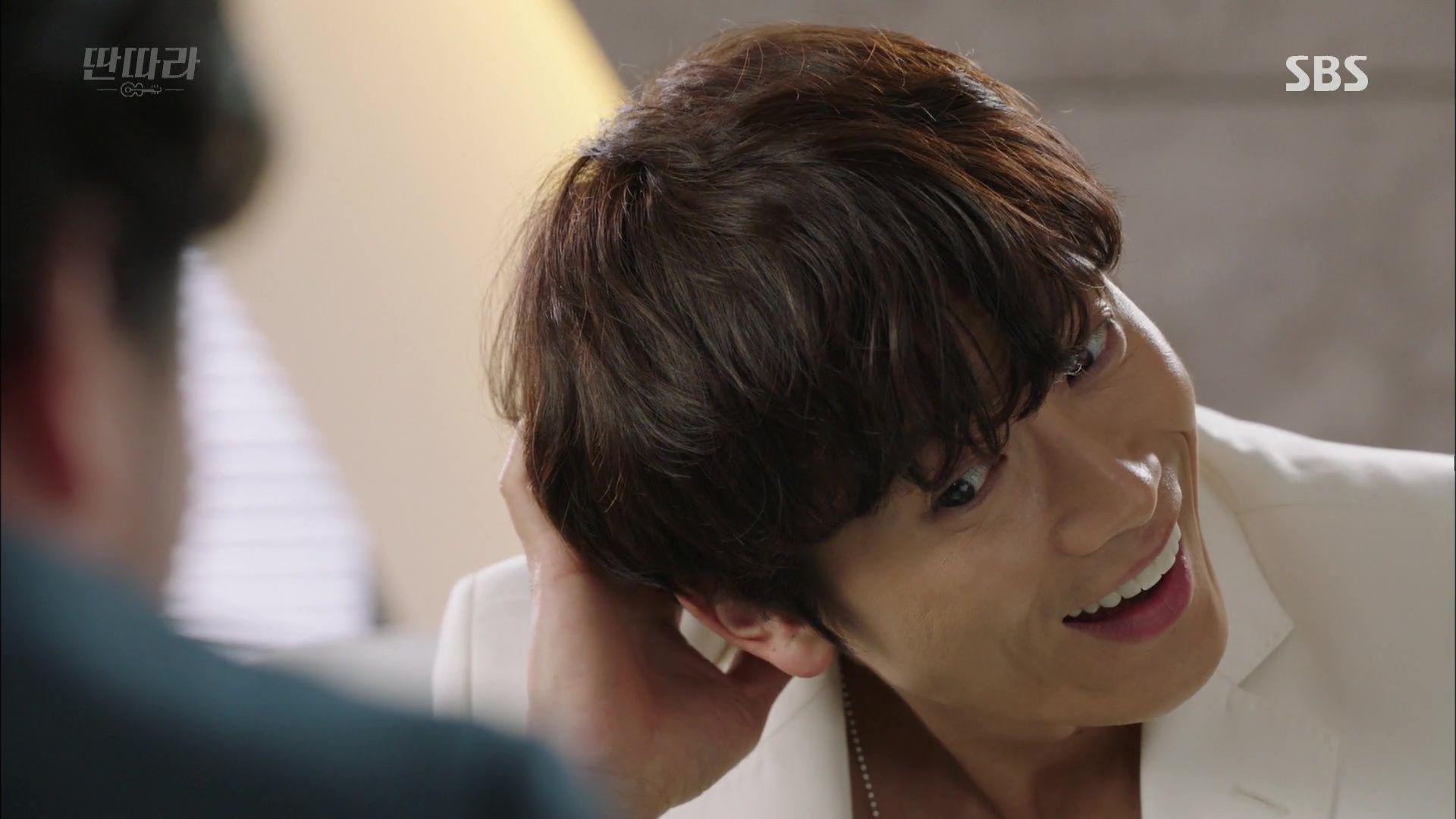 He runs to his office when he hears that the reporter is actually there waiting for him, incriminating photos in hand. Seok-ho claims the photos prove nothing — the idols belong to the same agency, of course they go to the same places! But when shown picture of the idols obviously canoodling, Seok-ho runs out of excuses.
He gets down to business — how much to squash the story? He and the reporter come to a quick agreement, making me think this is a regular occurrence for them, but the reporter is interested in another rumor. It seems that Seok-ho won a court case to terminate the contract of KTOP's most successful boy band, Jackson, and is planning to take them and start his own agency.
Seok-ho's assistant begs a producer to let one of their girl groups lip-sync their performance tonight, citing that one member, Song-yi (the idol from the dating scandal), isn't feeling well. Seok-ho runs to the dressing room to pointedly tell Song-yi to lie down if she's so ill, and she does, just in time for a PD to enter the room.
It doesn't work, and they're told their performance will be live voices or nothing. Seok-ho pitches a loud hissy fit (an event that seems par for the course with him) and goes looking for the producer.
Seok-ho and Song-yi sit in the company van, where Seok-ho tells Song-yi that he's had to buy yet another set of photos of her and Jinu, who just happens to be the leader of Jackson. He instructs her to dump Jinu — he's threatening the career she's worked so hard for, but Song-yi swears they're really in love. Seok-ho laughs nastily that love is for common people. They're entertainers.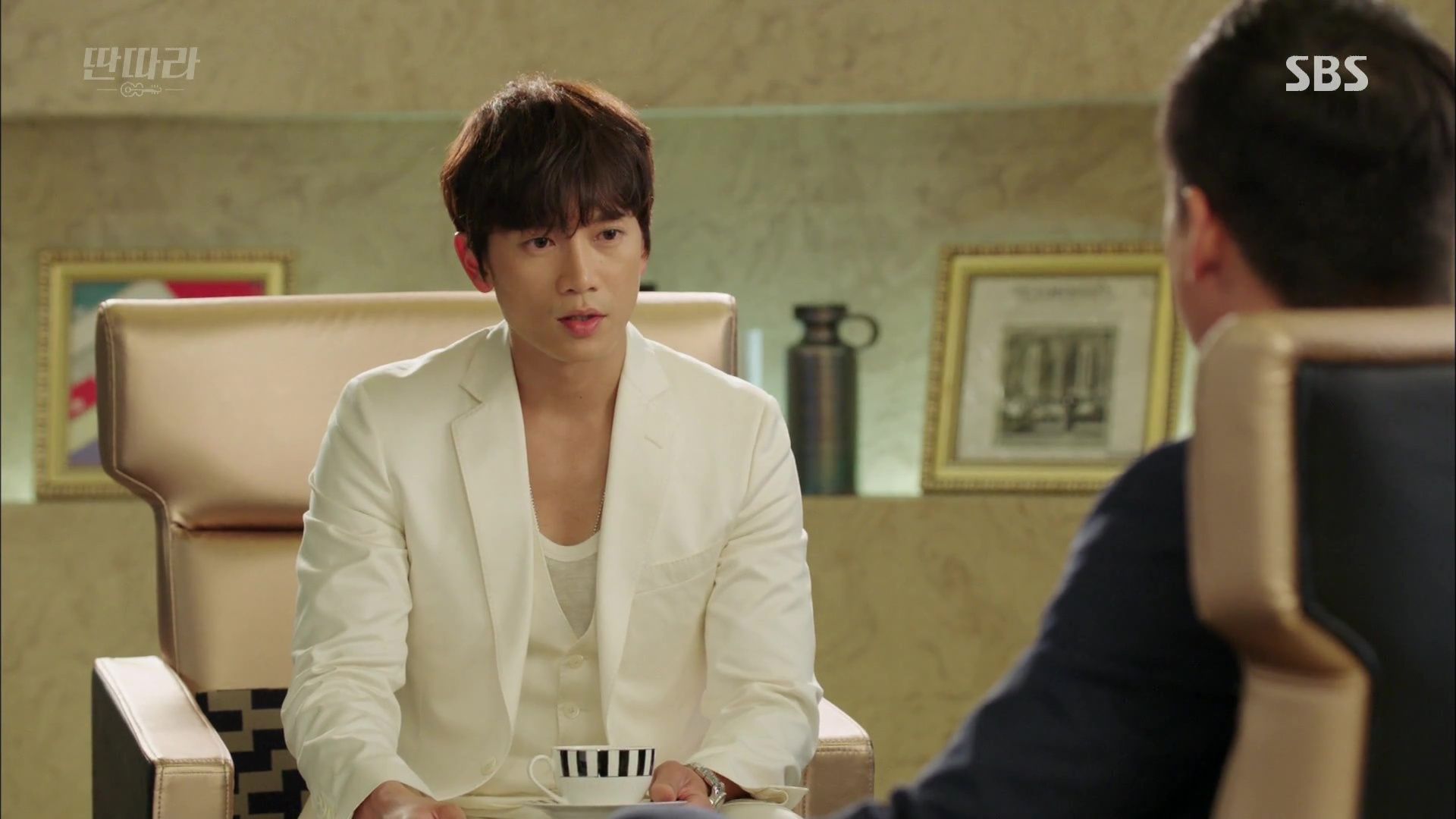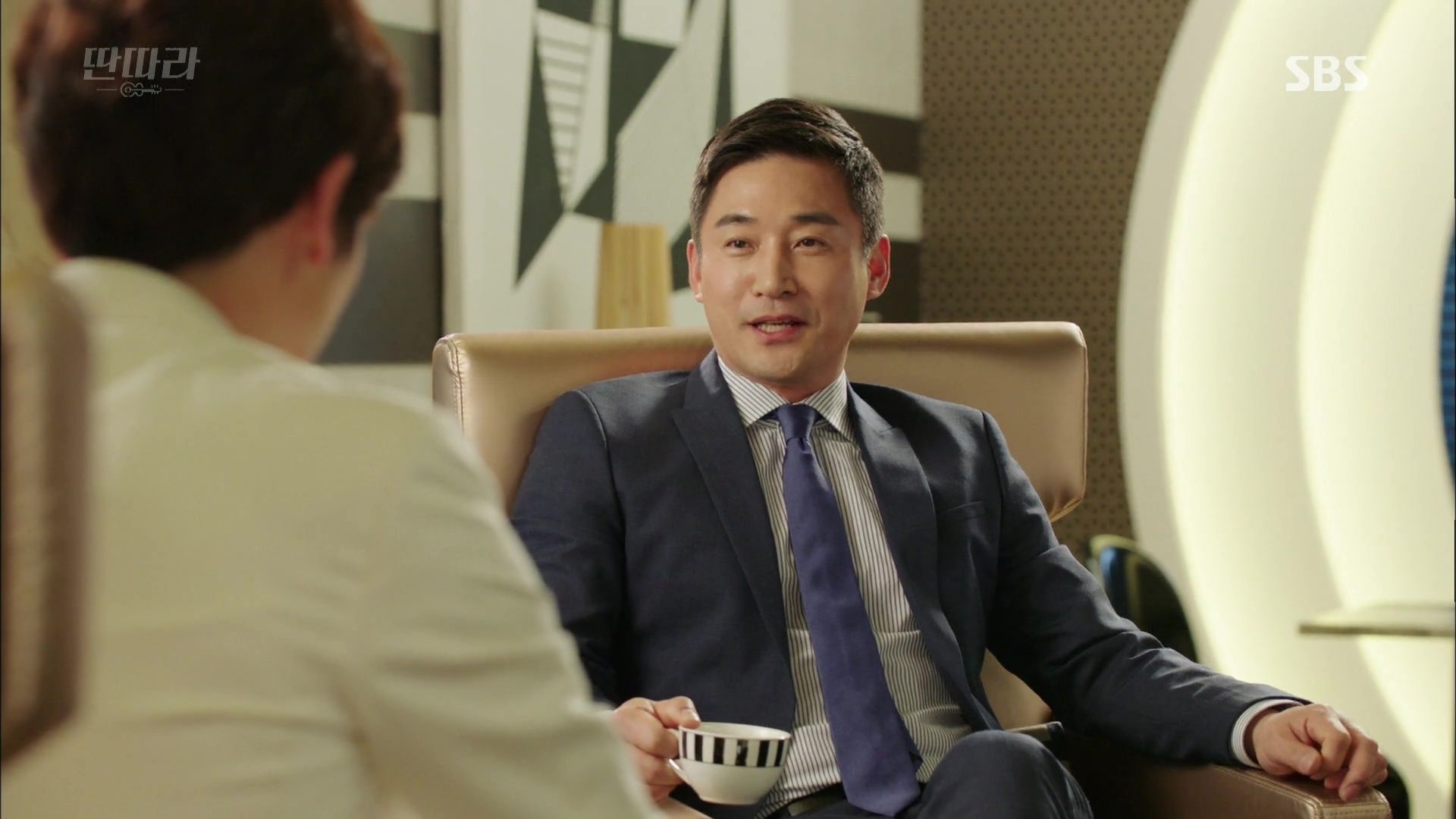 Later Seok-ho meets with KTOP's CEO, who bitterly congratulates him on winning his court case to break off from the agency and take Jackson with him. Seok-ho is suspiciously humble and courteous, and says he plans to start out small.
CEO Lee seems disappointed that Seok-ho is leaving, but his voice takes on an edge as he says that Jackson's latest song will be released under KTOP's label. Something about this man makes me very nervous. Anyway, that means moving the release date up a couple of weeks, but Seok-ho says he can make it happen.
Seok-ho tells his assistant manager Joo-han that they're moving the date up, which makes Joo-han uncomfortable — other artists are releasing songs that week. If Jackson's song doesn't top the charts, they're in big trouble.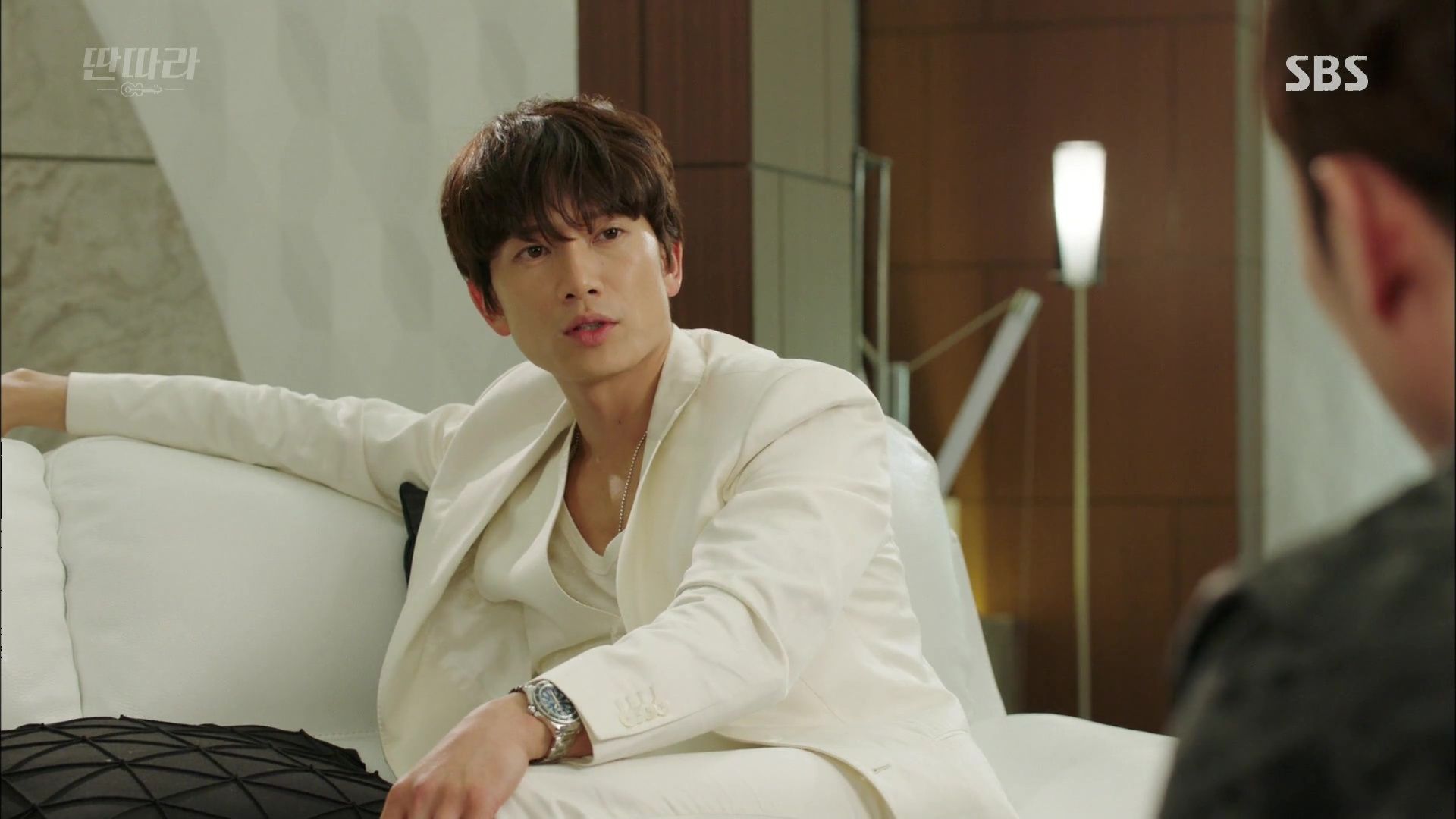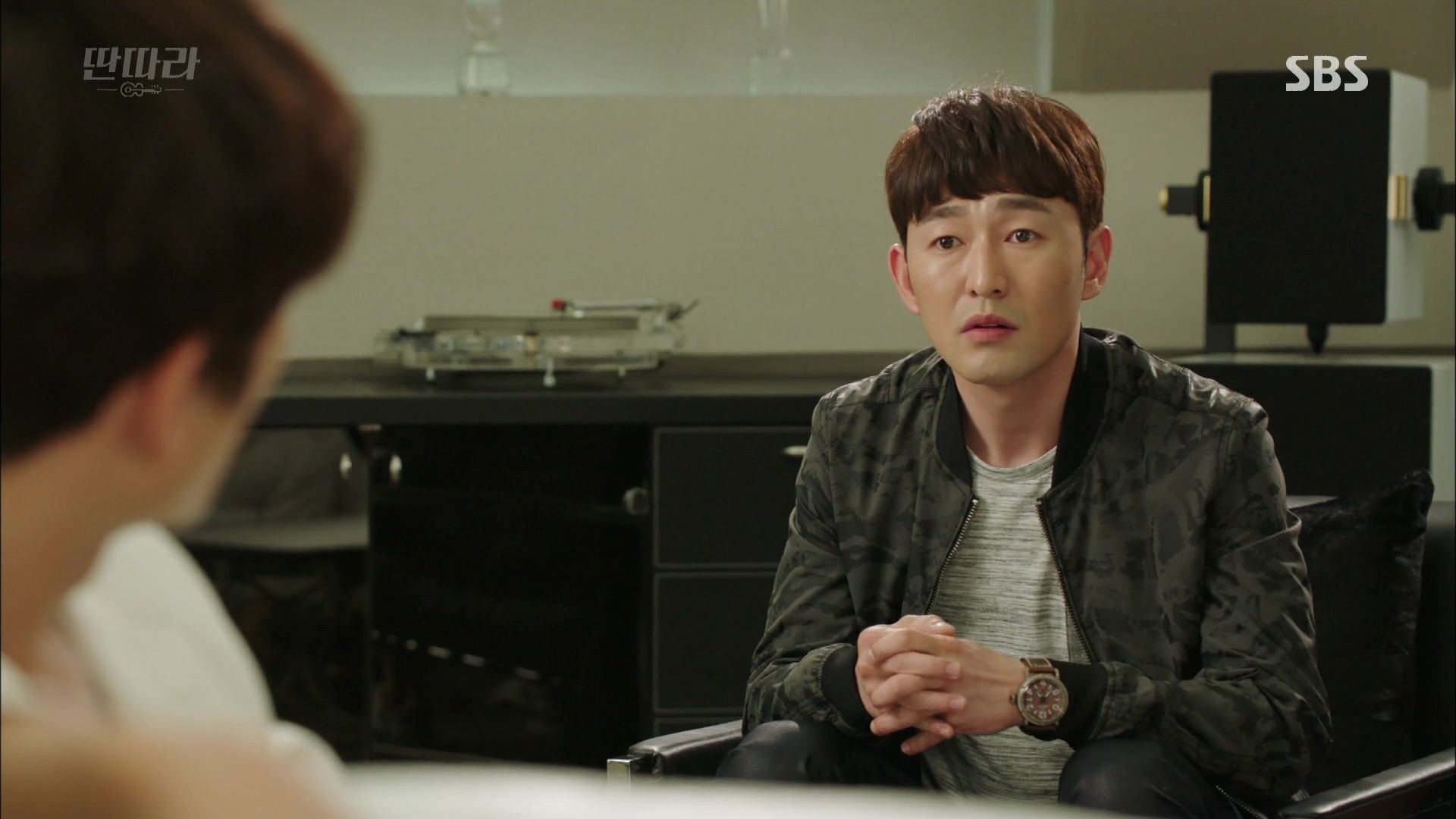 Seok-ho decides, "So we'll just top the charts, then!" He tells Joo-han to be ready to leave KTOP the moment the song is released. He notices Joo-han's hesitation at that, and Joo-han admits to being nervous. Oh no.
He's not the only one, either… Seok-ho has dinner with a friend who expresses concern about the new agency. A little drunk but still confident, Seok-ho assures him that Jackson will sign with his company first, and not to worry about the press.
Though it's late, CEO Lee calls Joo-han into his office, asking how long he's been a mere assistant manager. Apparently it's the company joke that he's never been promoted higher. CEO Lee admits that he feels as though it's not over between KTOP and Jackson, then suddenly changes the subject — how would Joo-han like to be a director?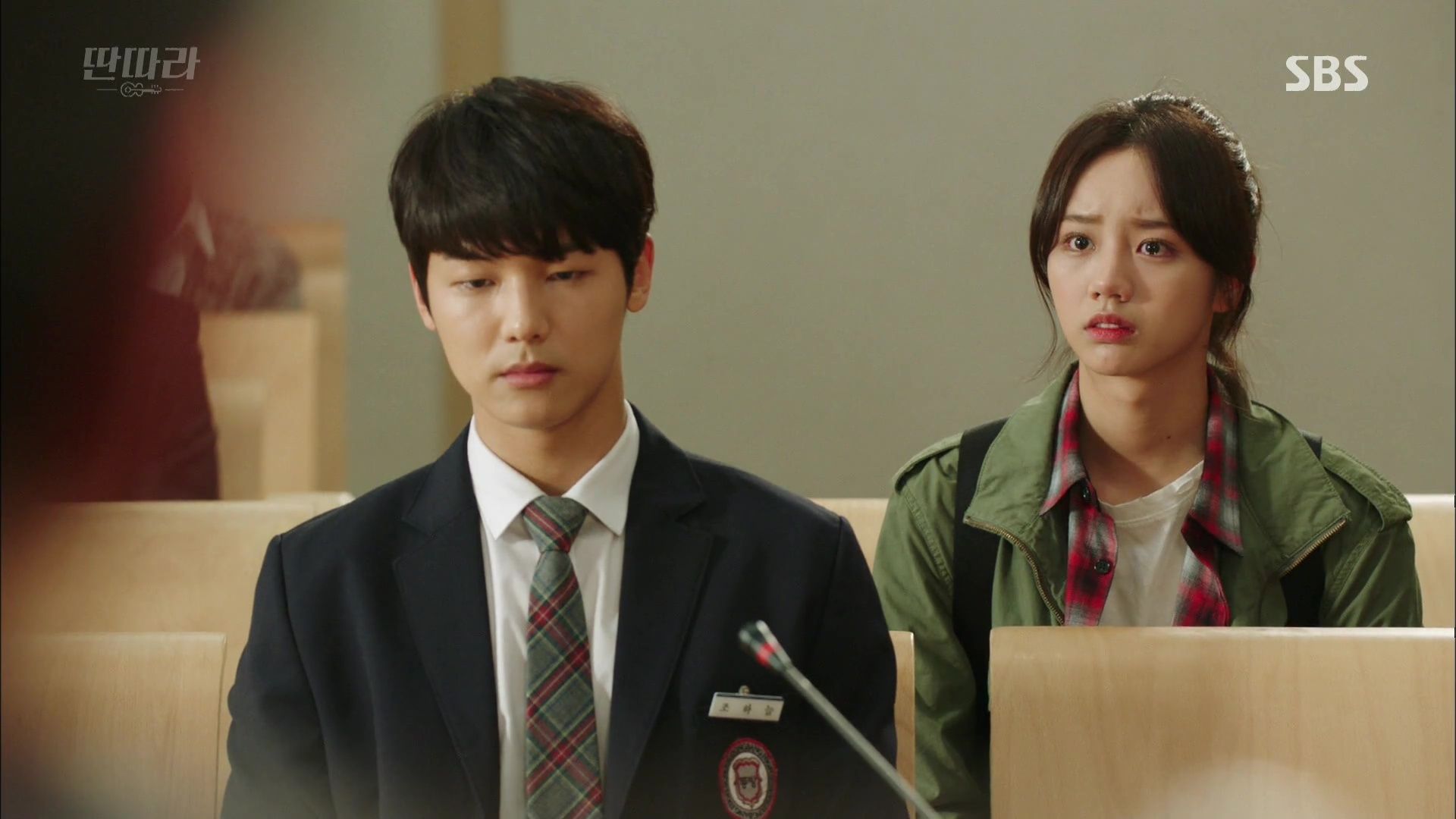 At the other end of the country, in Busan, a young woman sits in a police station, nervously waiting to be called before the judge. Her name is JUNG GEU-RIN (Hyeri), and when she's finally summoned, it takes a herculean effort just to move her feet. In the judge's chambers is her brother, JO HA-NEUL (Kang Min-hyuk), still in his school uniform.
We learn that Geu-rin and Ha-neul's parents have both died, and that Ha-neul is generally a good student and a well-behaved teenager. His lawyer blames his one-time lapse in judgement on grief over his parents' deaths, asking for leniency.
Oh no, he's here facing charges of sexual assault on a classmate, though he only admits to "helping" and not actually assaulting her himself. The victim, Ji-young, backs this claim up, though Ha-neul's side-eye in her direction when she's asked the question makes me think there's a lot more going on here.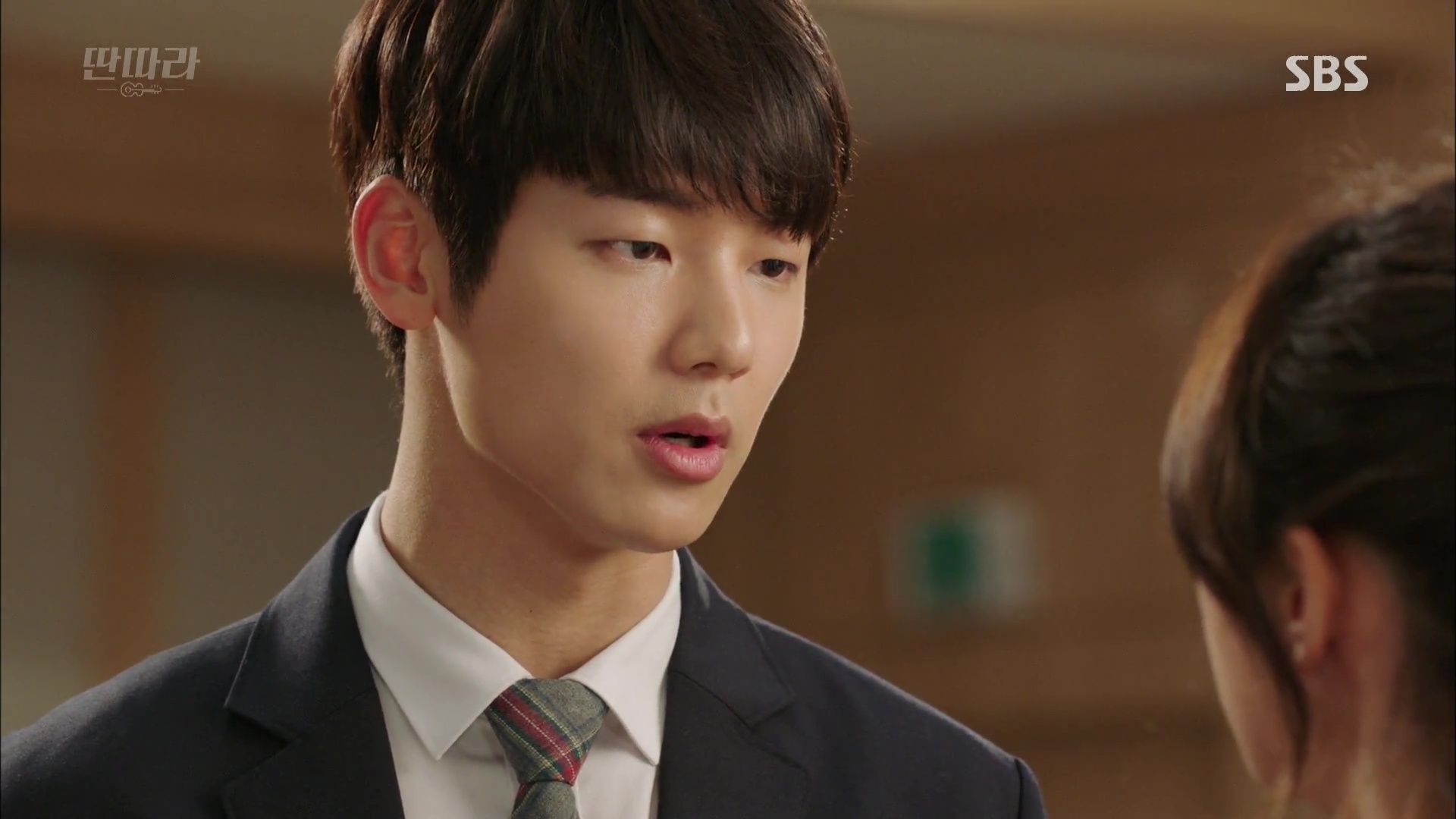 Geu-rin suddenly interrupts the proceedings, begging the judge to look at Ha-neul's report cards and recommendations from his teachers. The judge isn't unkind, but reminds her that school reports have nothing to do with this serious incident.
Geu-rin loses it completely, screaming that Ha-neul would never do such a thing, and demanding that his accuser take back her lies. Ha-neul doesn't even blink at her hysterics, and when he's placed under probation, he actually asks to be sent to juvenile detention.
He says in this dead voice that to him, it's all the same. He doesn't know why his help (another interesting glance towards his accuser) turned to sexual assault, but he doesn't care how he's charged. He's now a sexual offender either way, and his sister will suffer for the rest of her life, so he wants to do his time if it will ease her pain.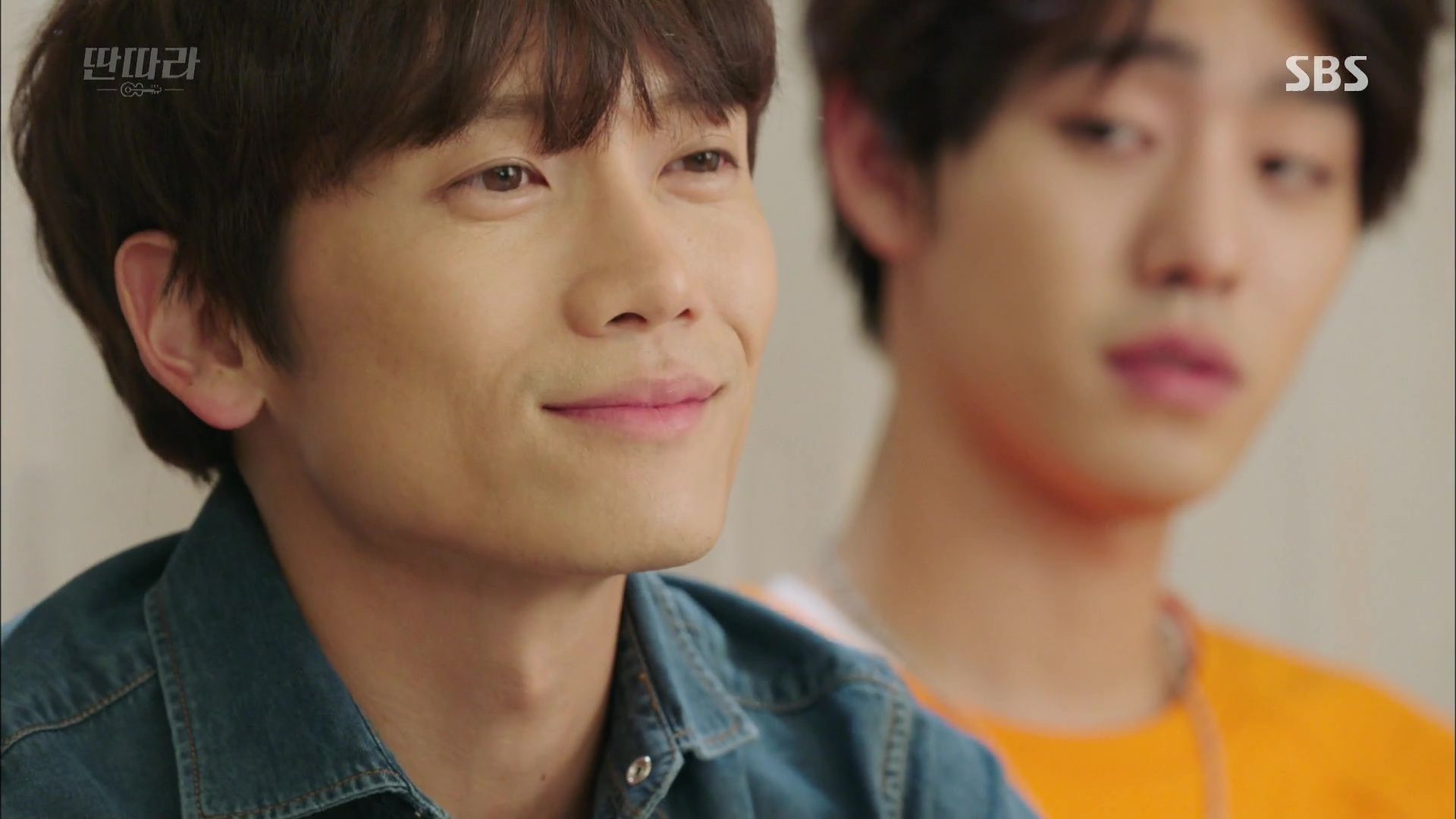 So the judge sentences Ha-neul to two months in a juvenile supervision home, with thirty hours of sexuality education and counseling. Geu-rin again screams at Ji-young, calling her a liar, and as Ha-neul is led away she presses his favorite snack into his hand.
Seok-ho visits his boys in Jackson as they rehearse their new song, but the leader, JINU, seems oddly unhappy. Seok-ho tells him to stop seeing Song-yi and focus on their new beginning with the group, and Jinu just sighs a defeated, "Okay."
Seok-ho meets with a friend to plan how they're going to get Jackson's song released and topping the charts in two weeks, which seems like an impossible task. But the guy is a computer genius, and Seok-ho offers him any amount of money to get the song to the top. It's going to involve some computer hacking, which doesn't sound in any way legal, but I get the feeling this isn't these guys' first time.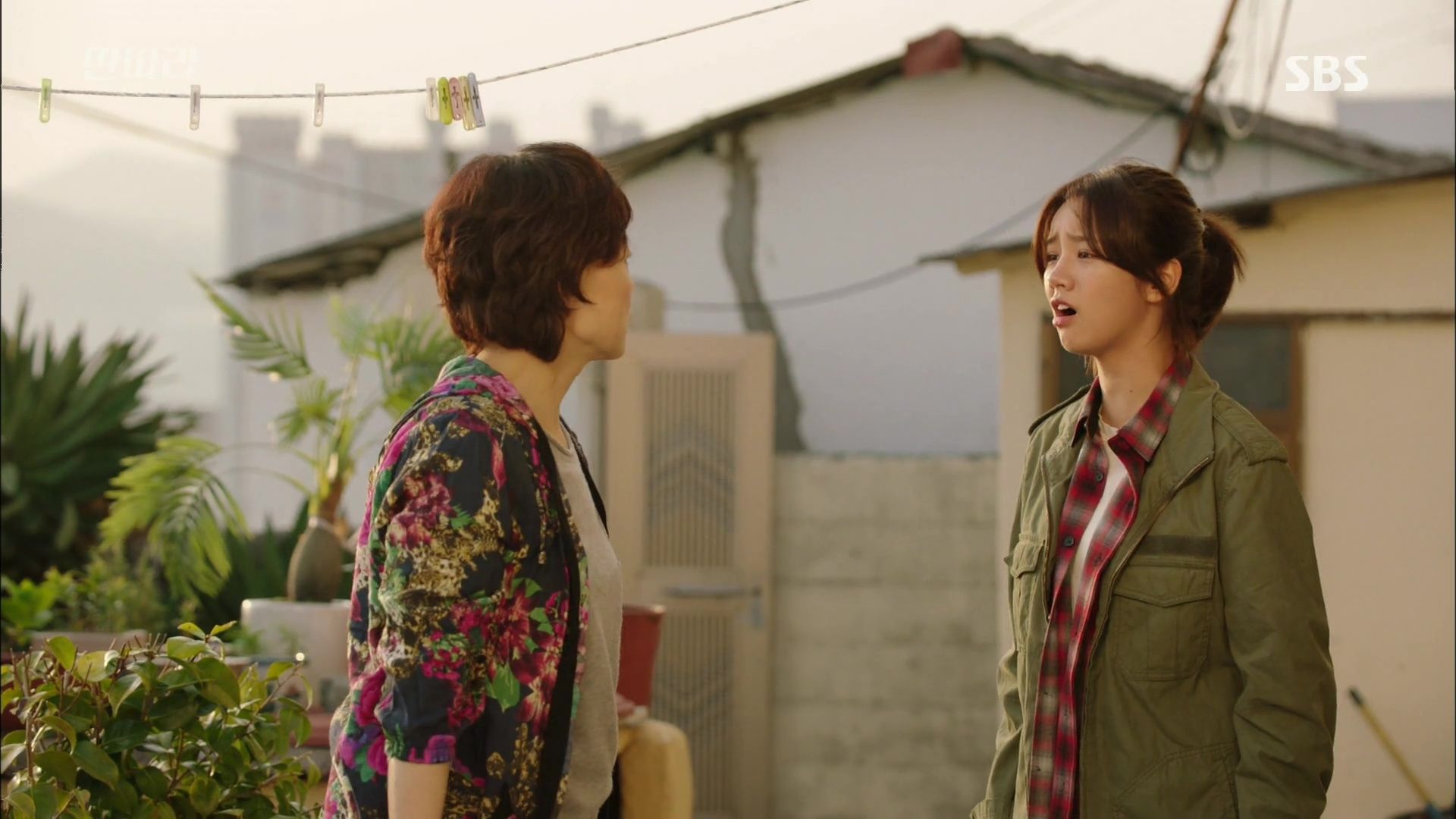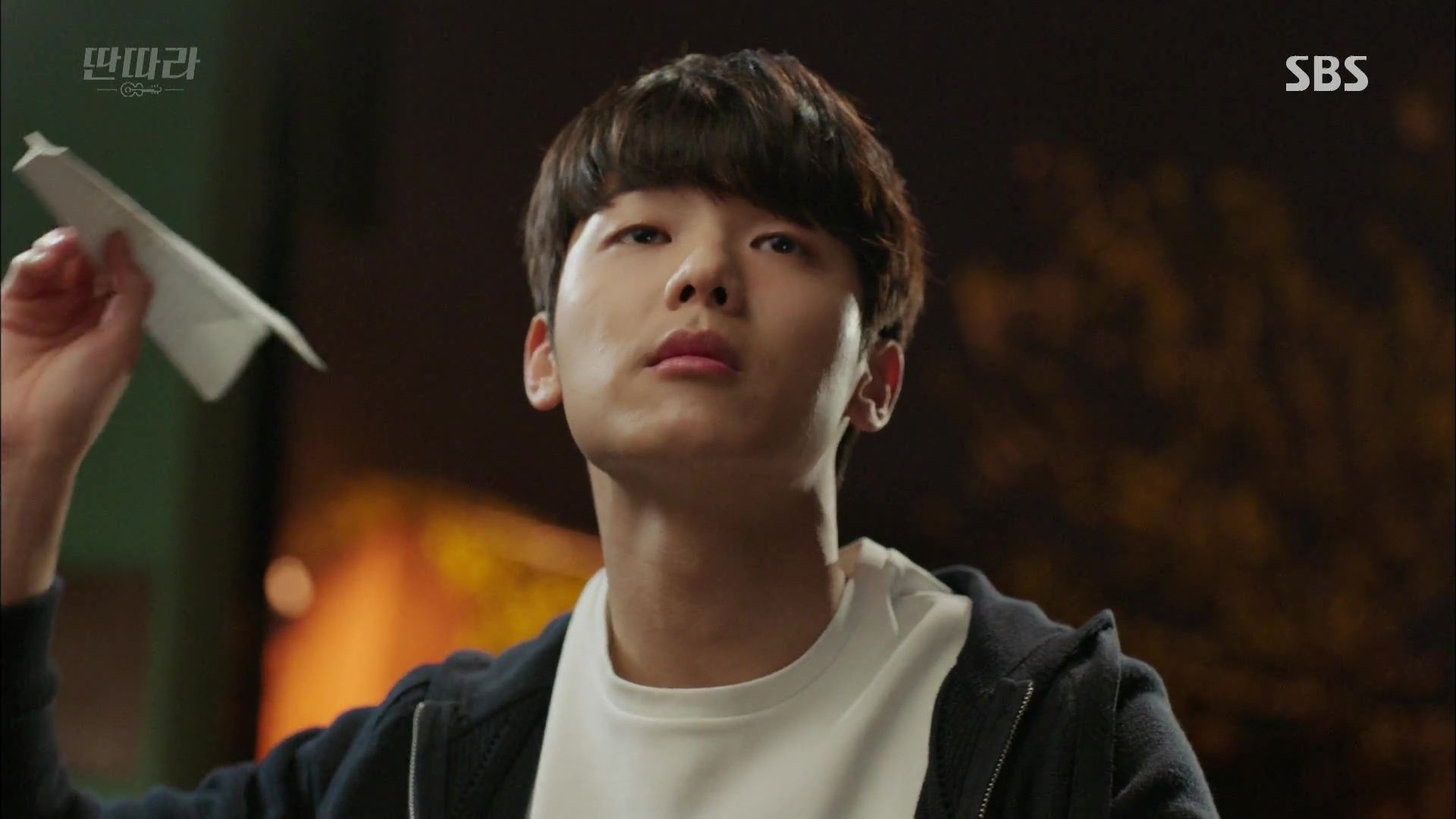 Geu-rin visits Ji-young's parents to appeal to them — Ha-neul and their daughter have been friends for years, they know he'd never do such a terrible thing. But Ji-young's mother says that you never know — after all, their parents died because of Ha-neul. She even barks at Geu-rin to move once Ha-neul gets out of juvie, because it would be too scary living near him.
Geu-rin is told that Ha-neul is sleeping when she goes to visit him at the juvenile home, so she drops off some clothes for him. The man who runs the home looks like a very nice person, and says that Ha-neul seems like a good boy. Ha-neul wasn't sleeping after all, and the man passes on his things and a letter from Geu-rin.
Ha-neul goes outside with the letter, but instead of reading it, he calmly folds it into a paper airplane and sends it flying.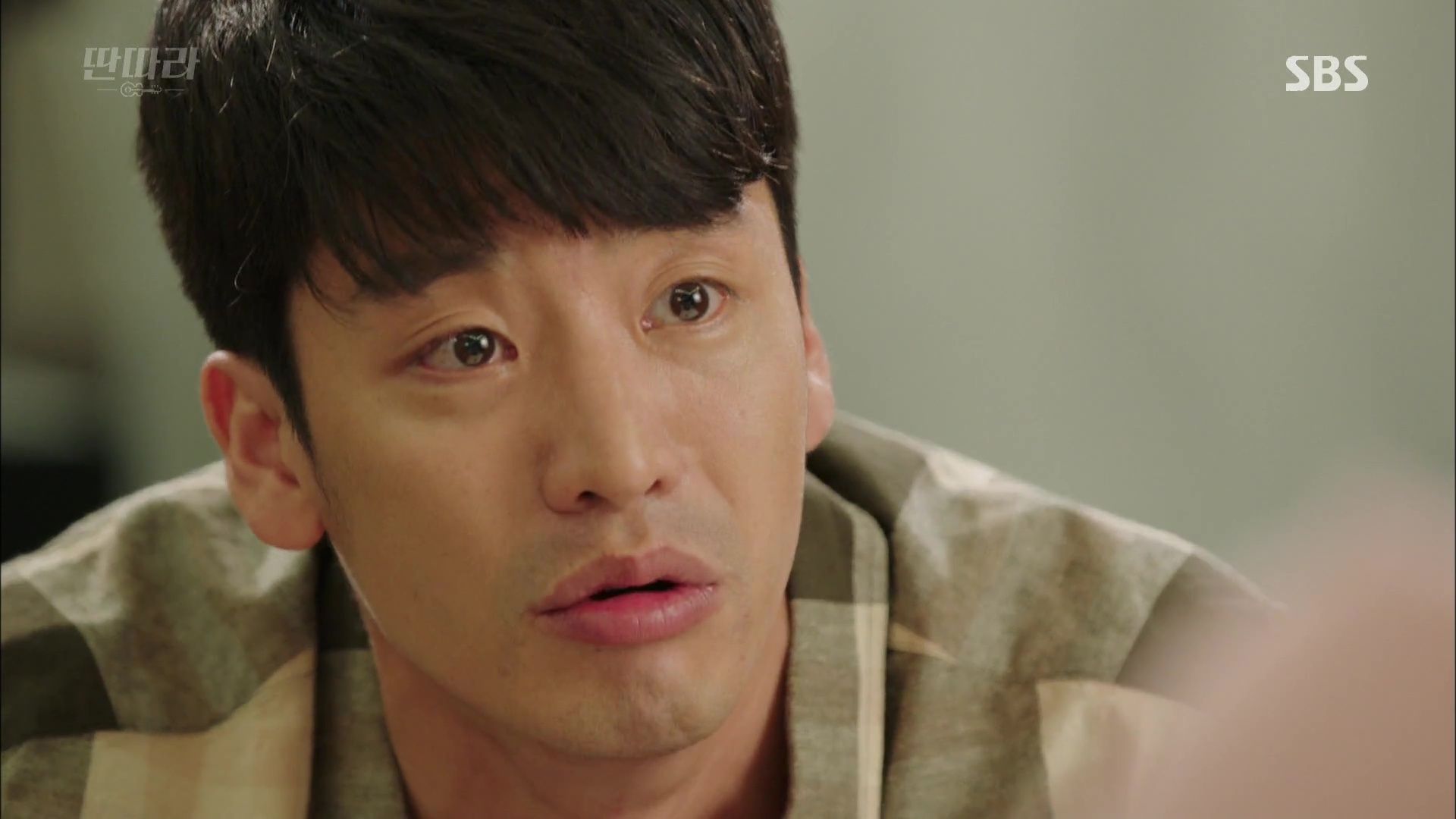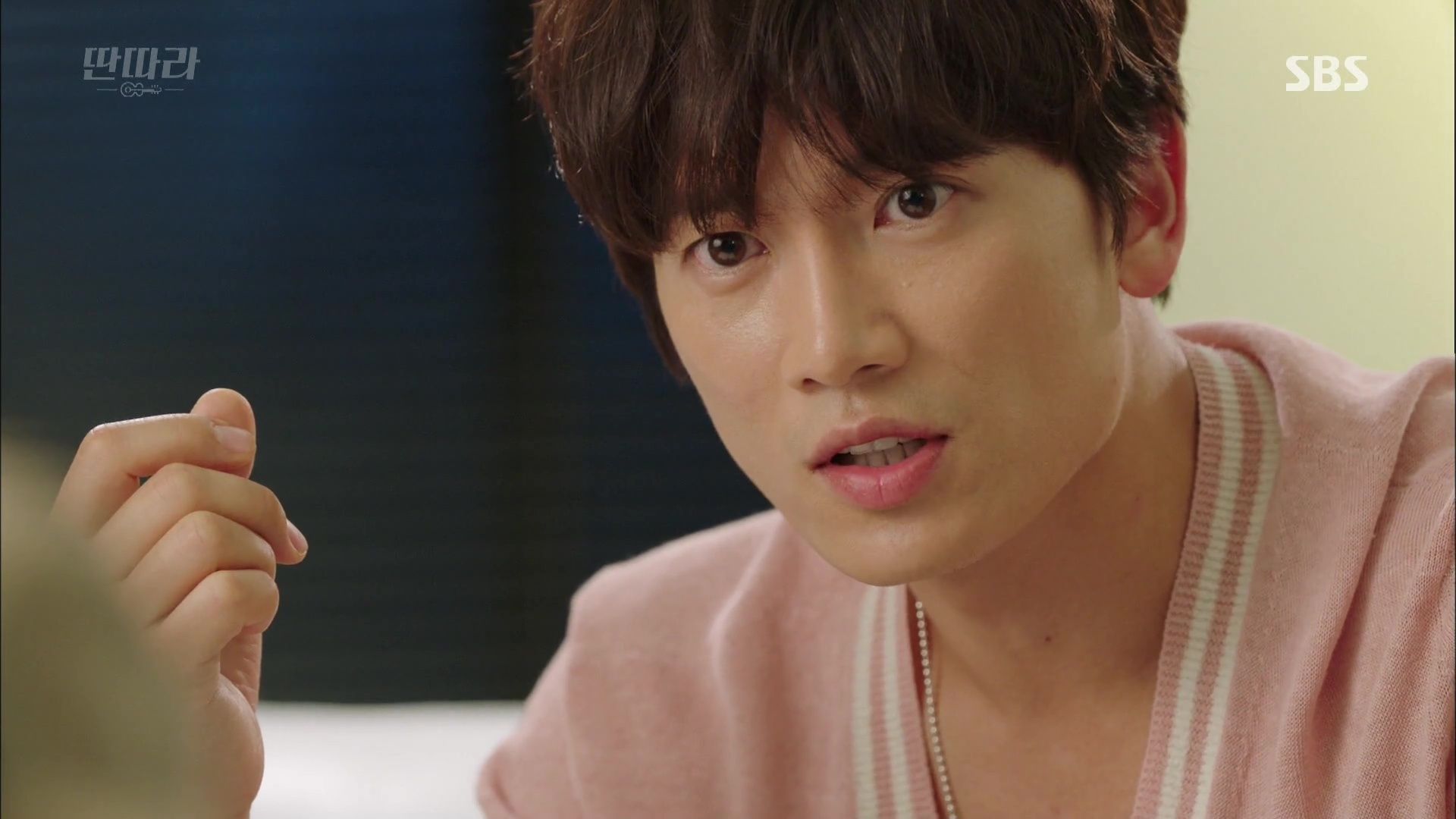 Jackson's song is released and it's a hit, bolstered by the (almost certainly illegal) computer program Seok-ho's friend devised. But the composer is deeply unhappy, the song he wrote having been credited to Jinu. Seok-ho is aware of this, since he paid the composer extra in the hopes of keeping him quiet, but the man returns the money, upset to tears at having been taken advantage of.
Seok-ho is profoundly unmoved by the man's situation, claiming that he pulled him out of poverty and gave him his life back by letting him write this song for Jackson. Damn, he actually has the nerve to imply that the composer is manipulating him. The man begs on his knees — his name on this song was supposed to change his life.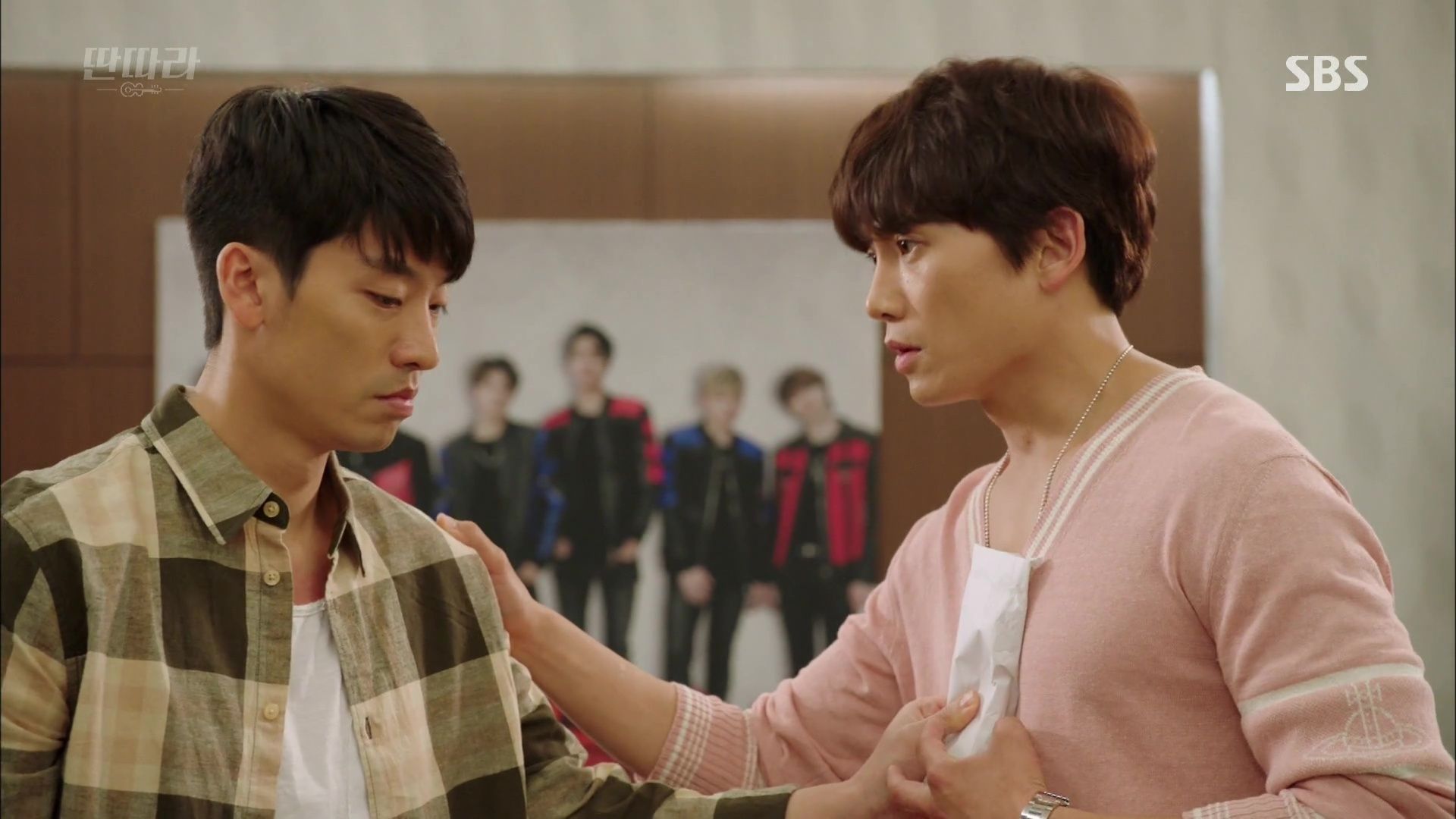 Seok-ho refuses, because he's an ass like that, promising the composer even more money. But it's not about money for the man, it's about his career and reputation, which goes right over Seok-ho's head. The composer realizes that appealing to his heart won't work, because Seok-ho doesn't have one, and quietly says that he'll just have to sue him, then.
Seok-ho tells him to go right ahead — by the time it's all settled the album will have been released and people will only accuse the composer of plagiarism. He tells the man to just take the money and forget this, and the man picks up the envelope — and shoves it at Seok-ho before walking out.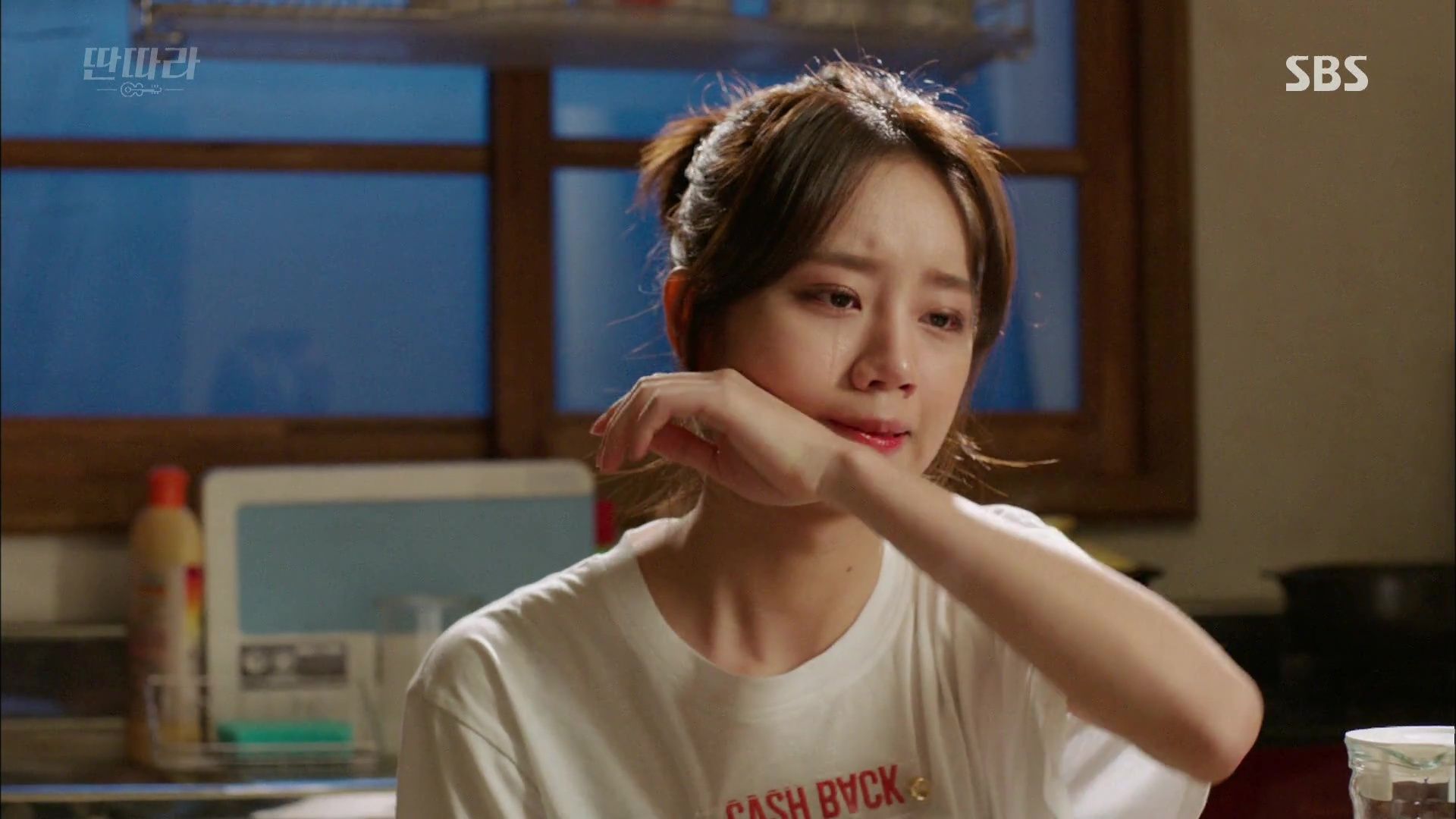 Geu-rin gets off work late from her part-time job, nervous to walk home alone now that Ha-neul can't walk with her and protect her from over-zealous customers. Her entire journey home is filled with memories of her "little" brother protecting her, complaining the whole time, but taking care of his sister anyway.
He may be younger, but he's definitely the caretaker in this relationship. It makes Geu-rin's loneliness that much sharper now, as she's forced to make her own ramyun and take care of herself.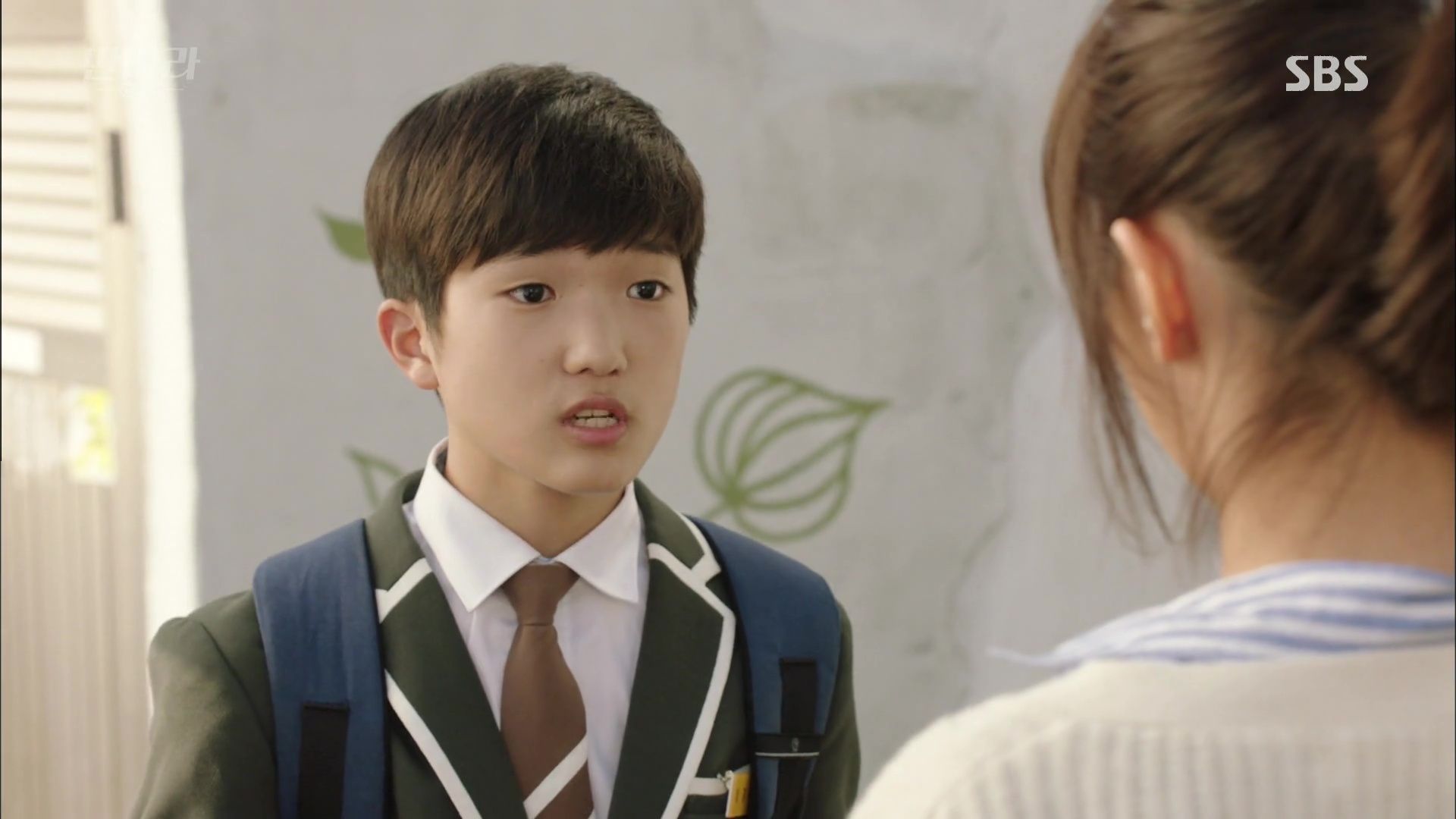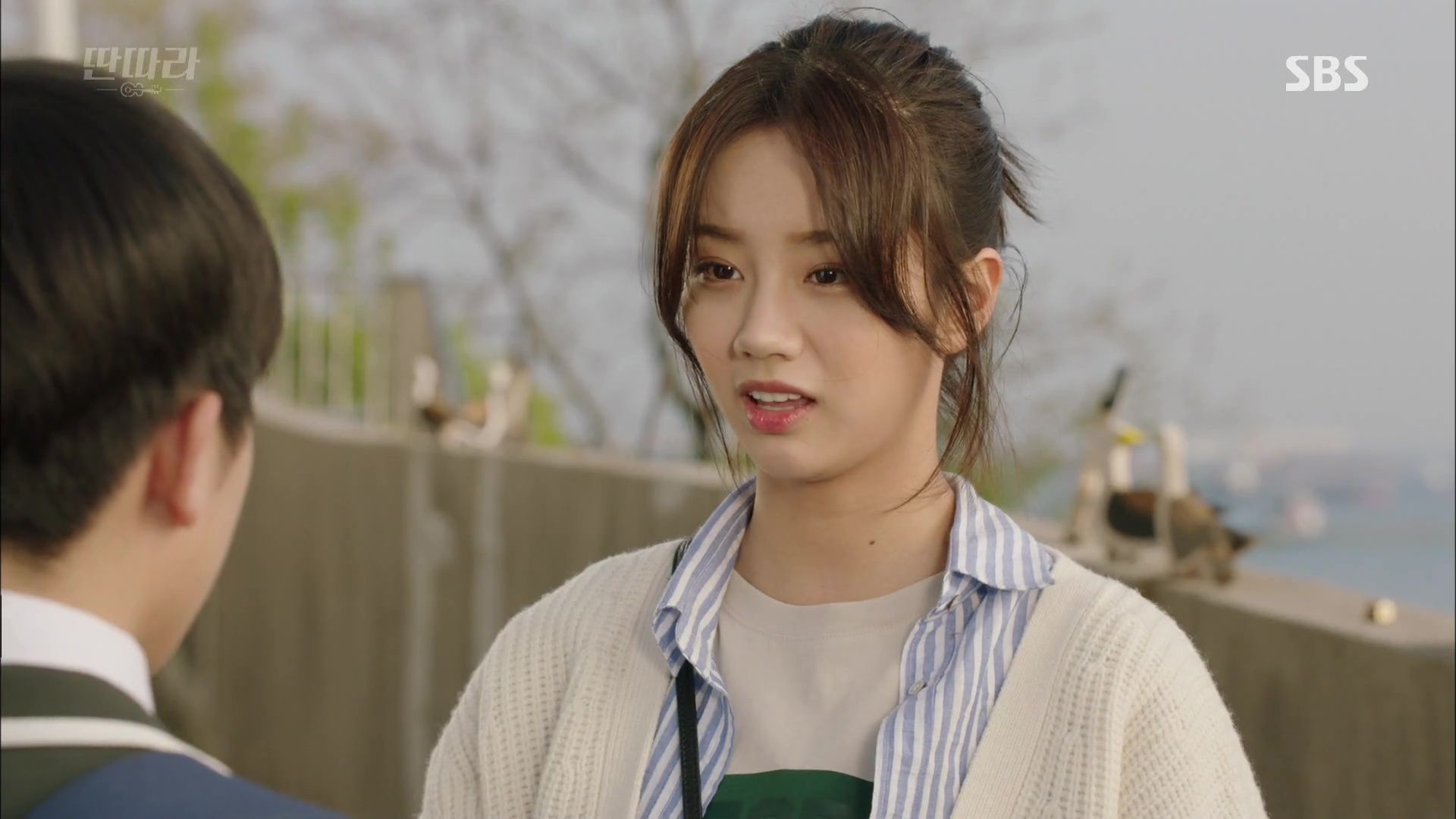 The next morning Geu-rin runs into a neighborhood boy, noticing that he has a new cell phone. Oddly, he's very invested in explaining that he only got it because his old one broke, and nervously runs off. But as Geu-rin walks away, the boy watches her go, looking pretty guilty about something.
That night Seok-ho takes someone he just calls "Director" to an entertainment room, where they toast to his new agency, Mango. Jackson's new song has successfully topped the charts, and they're all feeling pretty damn good. But Seok-ho answers a call from the KTOP office, and reels to hear that the composer he argued with the day before has committed suicide.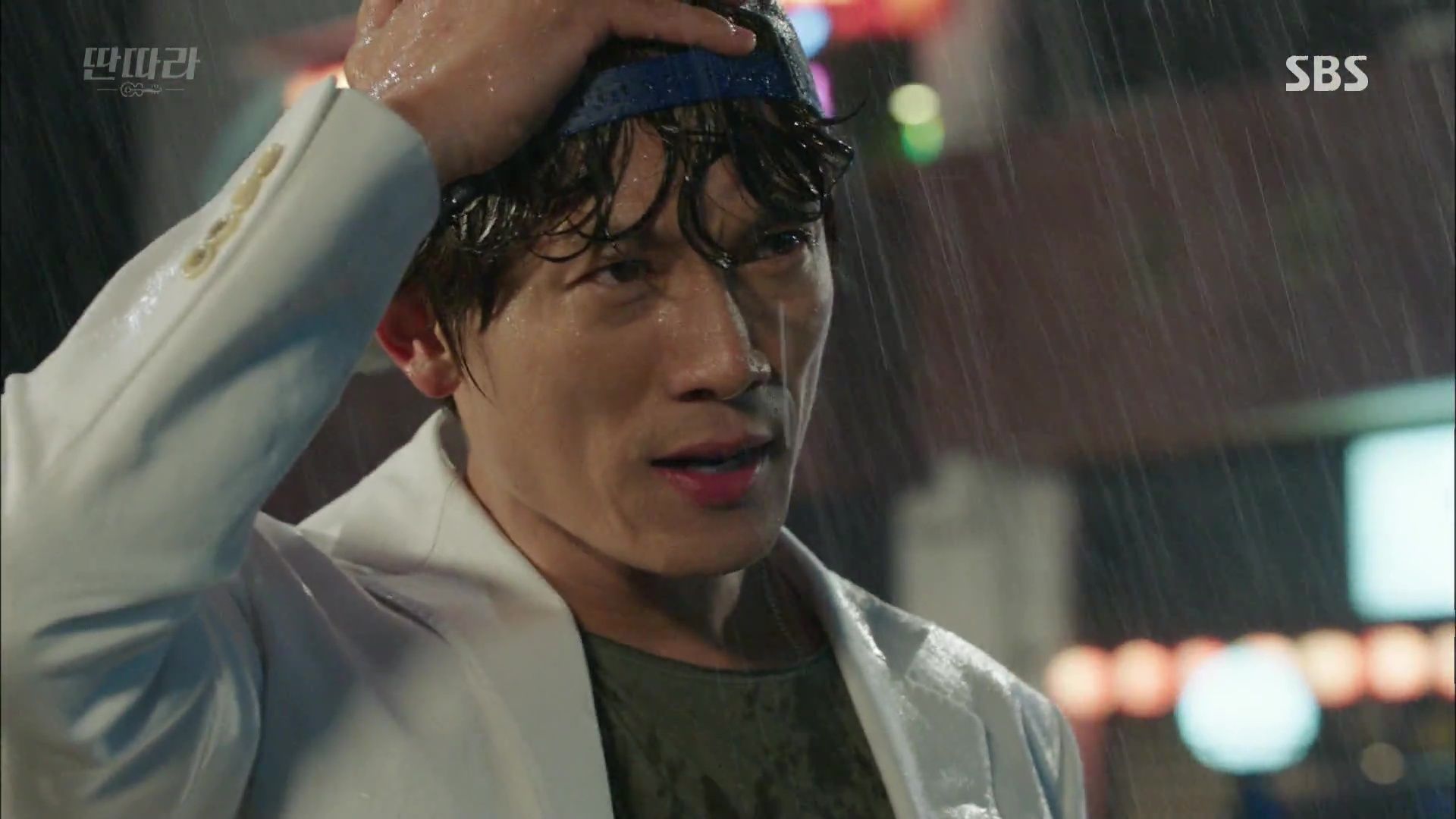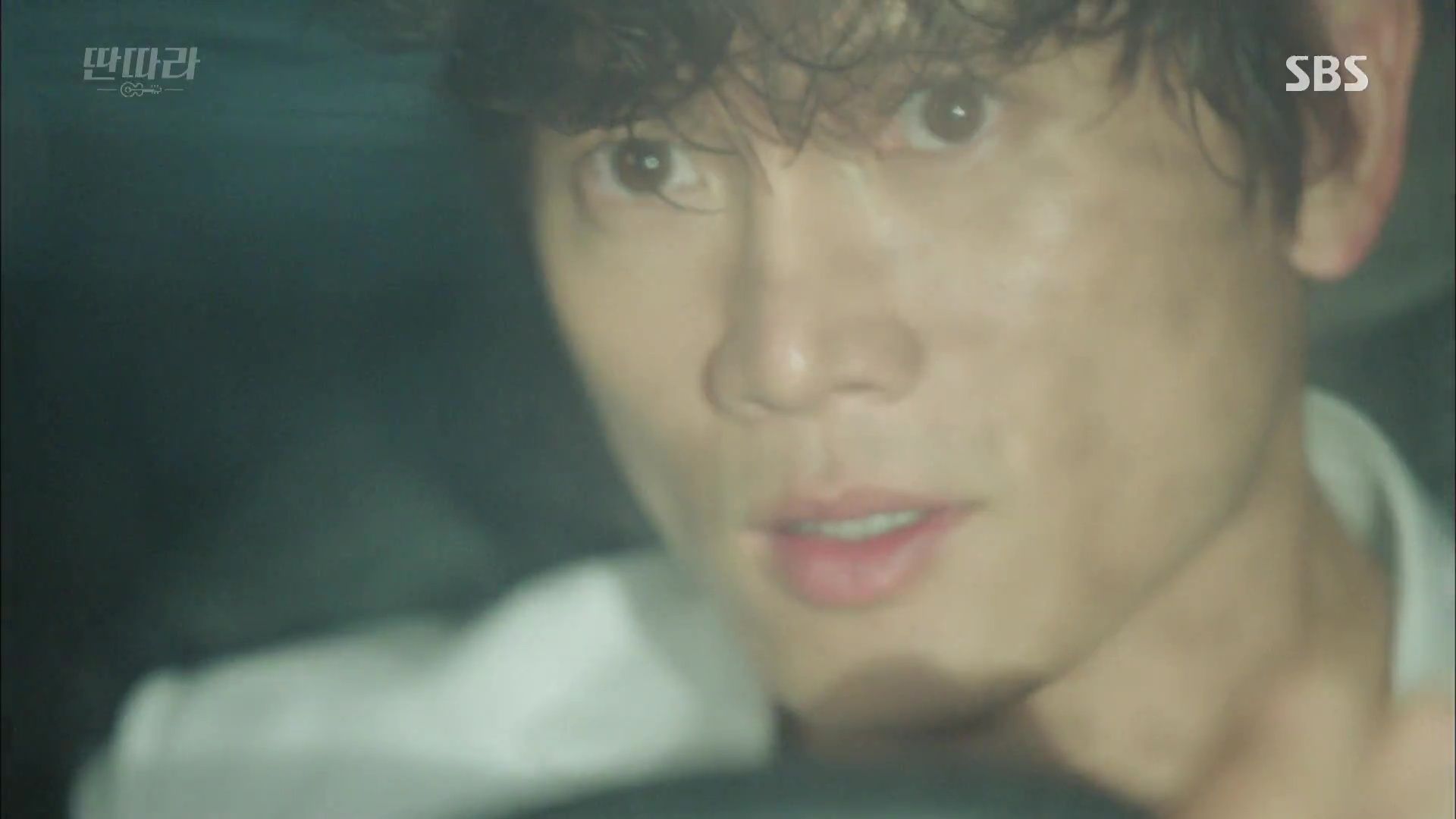 Seok-ho's response is to freak out completely, especially when he gets a text from Jinu stating simply, "I want to die… hyung…" He tries to call Jinu, so focused on his phone that he veers into oncoming traffic and hits another car head-on.
In the morning, we're introduced to YEO MIN-JOO (Chae Jung-ahn), a music producer at a small agency. It's her job to market Jackson's next album for Seok-ho, though she's much more interesting in promoting a local indie band. Her boss forbids it — indie bands aren't profitable enough.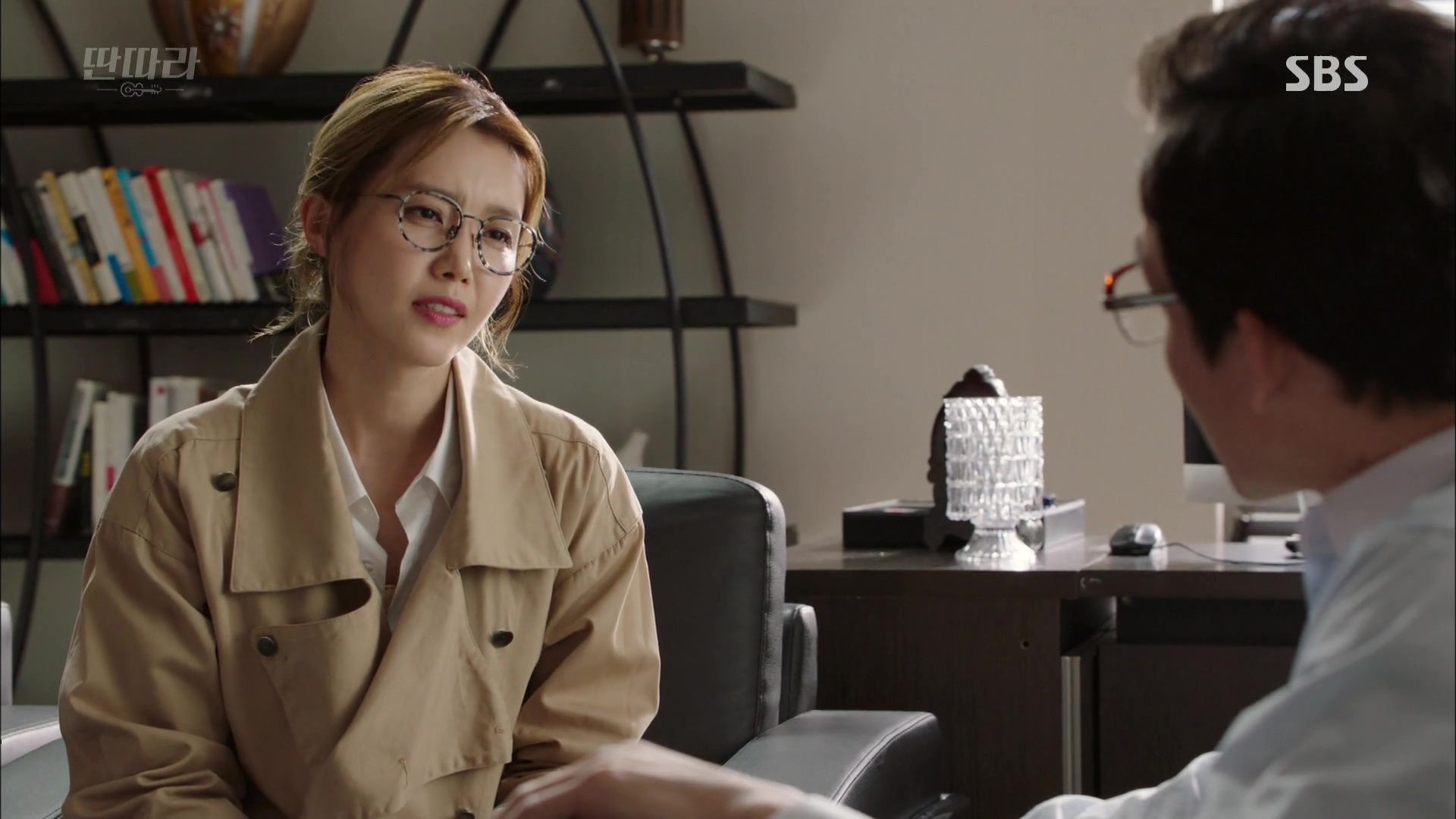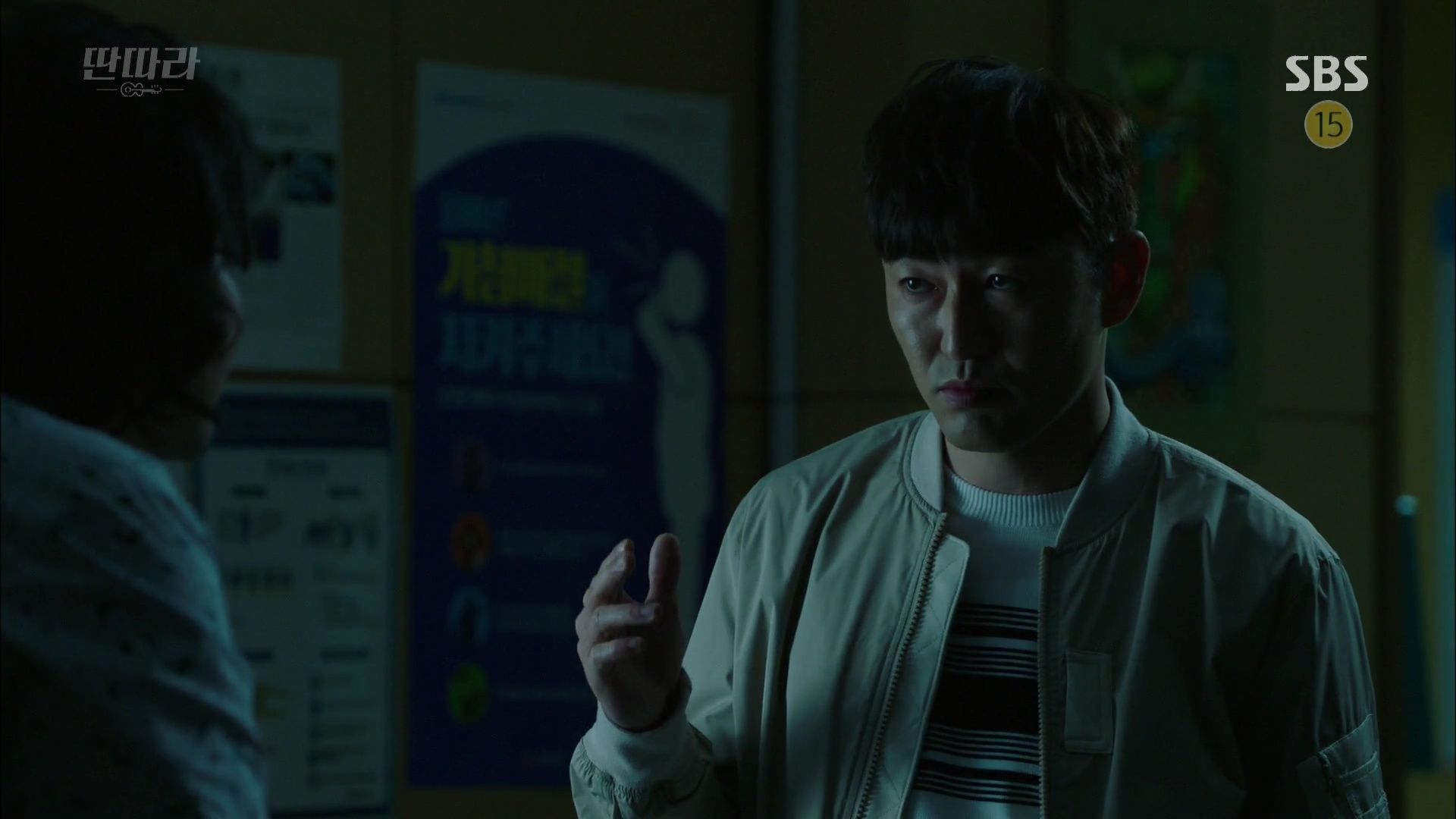 She meets a friend, Man-shik, both of them wondering how the other driver involved in Seok-ho's wreck was sent to such a small-time hospital. It's not Seok-ho they're her to see, but the man who was driving the other car, who's refusing to settle.
We see in flashback that the man took an envelope of money, and the promise of more, from none other than Joo-han, Seok-ho's former assistant. He tells the man not to settle until he gives the word. Is everyone at KTOP a total sleazebag??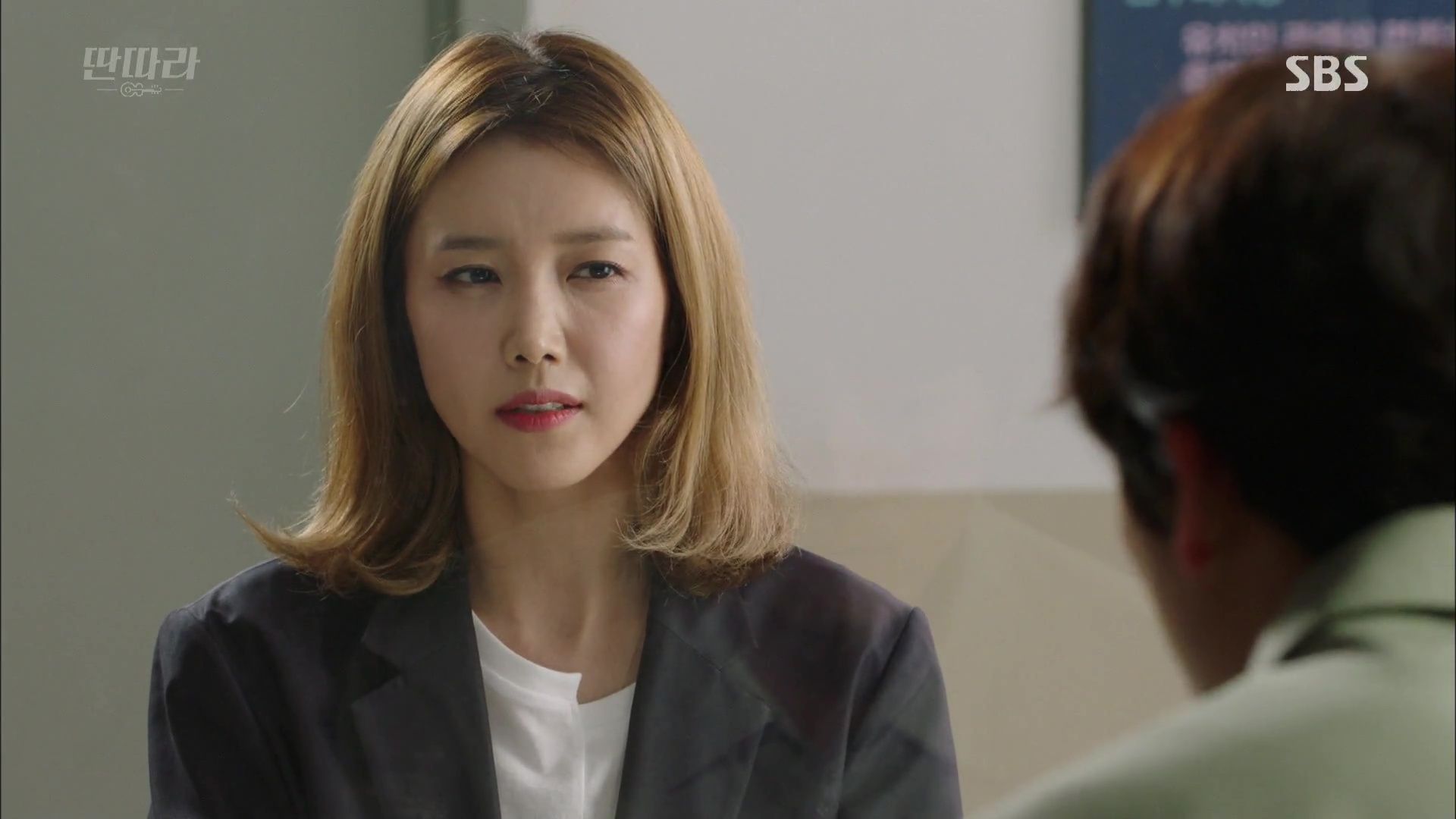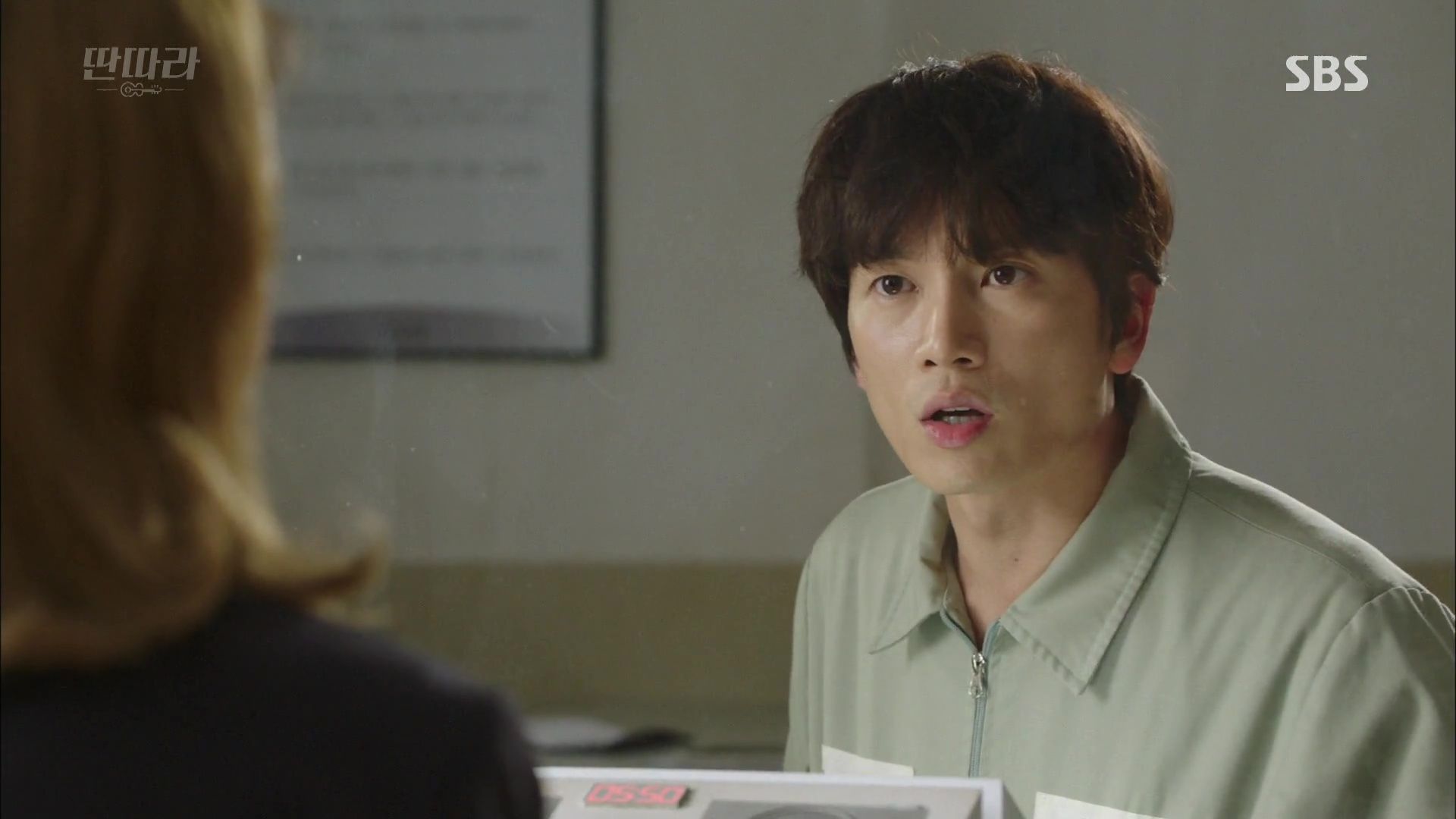 Min-joo visits Seok-ho, who's currently being held in jail until the accident is handled. She tells Seok-ho that the victim won't settle and the hospital has said he'll have to be there eight weeks (clearly a scam, since he seems injured but mostly fine).
She suddenly asks Seok-ho why he won't see his father — he refuses to let him visit and his parents are worried. Seok-ho is more concerned with Jinu, and Min-joo tells him to snap out of it and get his priorities straight. Seok-ho argues that he and Jinu are closer than family.
Min-joo asks if everything is still on track with Jackson, and Seok-ho's assurance that it is, is a little too anxious to be convincing. He asks why Joo-han hasn't come to see him, and we cut to Joo-han reporting to CEO Lee that all members of Jackson, including Jinu, have all signed new contracts with KTOP. Well, crap.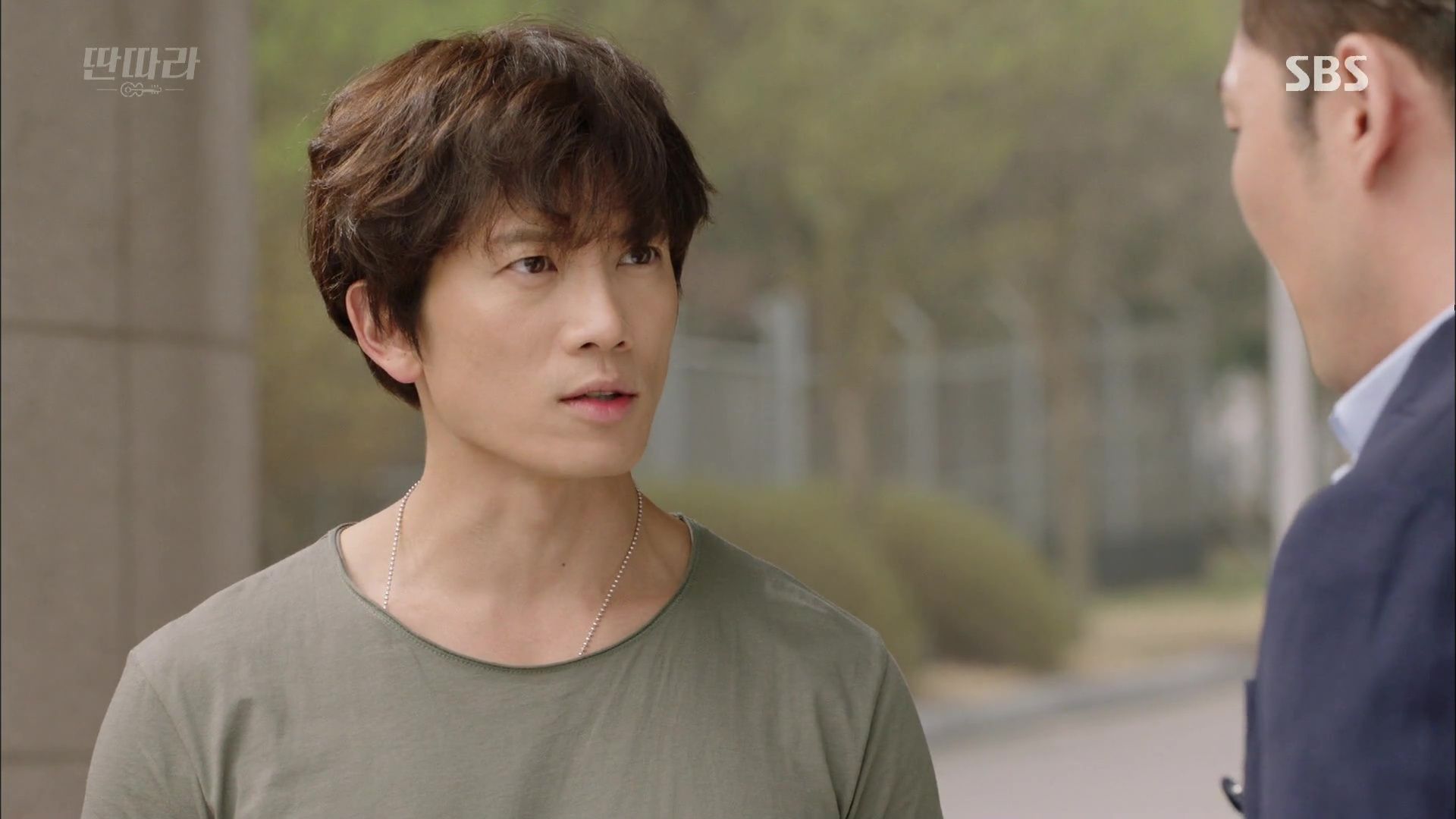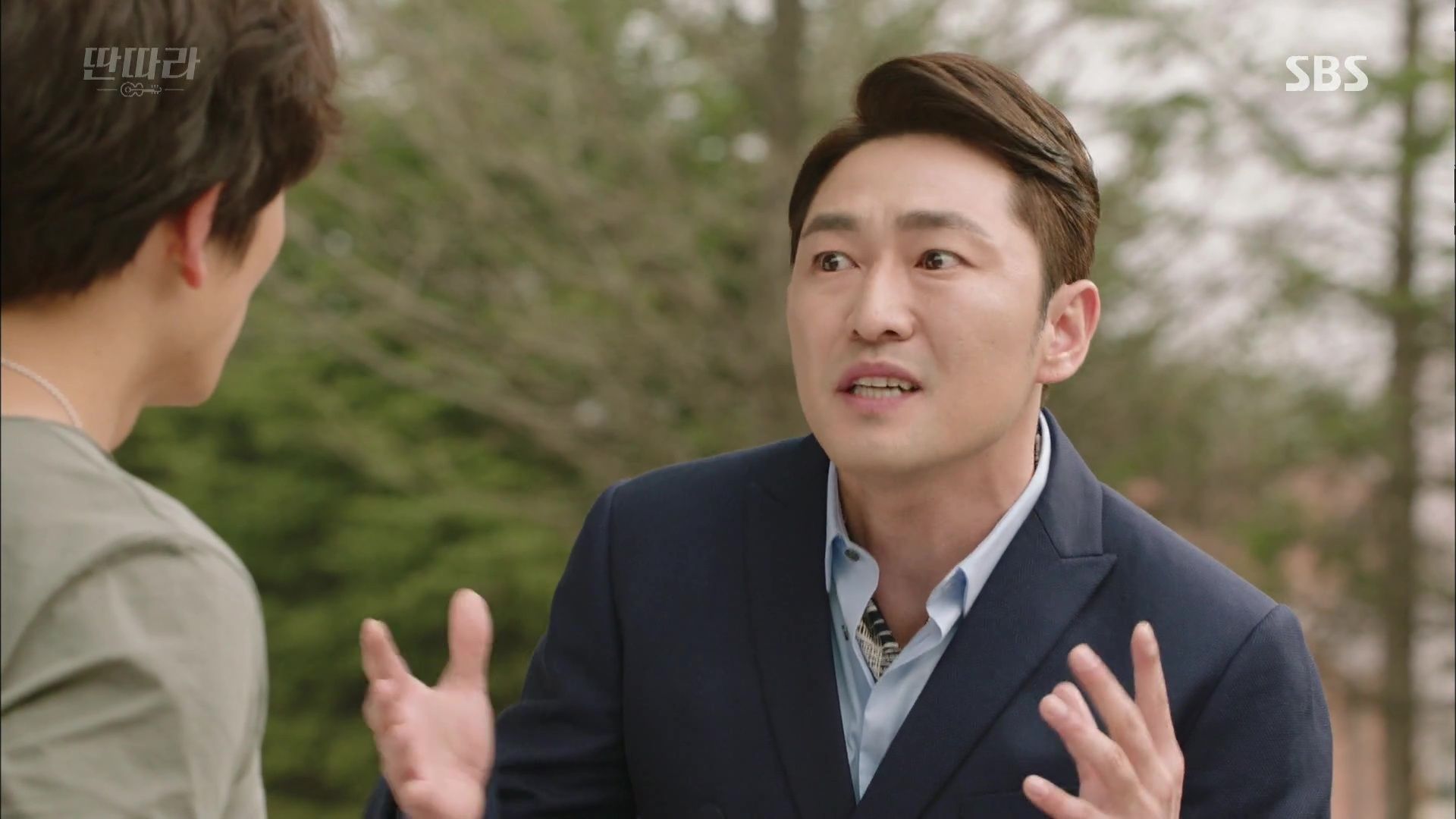 Seok-ho seems to intuit that things aren't going as he'd hoped — he falls asleep and dreams that he and Jinu are playing ball, like a happy father and son. But suddenly Jinu drops the ball and walks away, a hard look on his face. Seok-ho wakes to the news that Jackson has renewed their contract with KTOP and starts yelling, seeing all his plans going down the drain.
When Seok-ho is released, Joo-han picks him up, playing the fawning assistant to the hilt. Seok-ho kicks him in the shin, asking how he could let Jackson get away, and Joo-han claims that they insisted on staying with KTOP all on their own. Seok-ho wants to go talk to CEO Lee, but Joo-han breaks the news that he's been fired.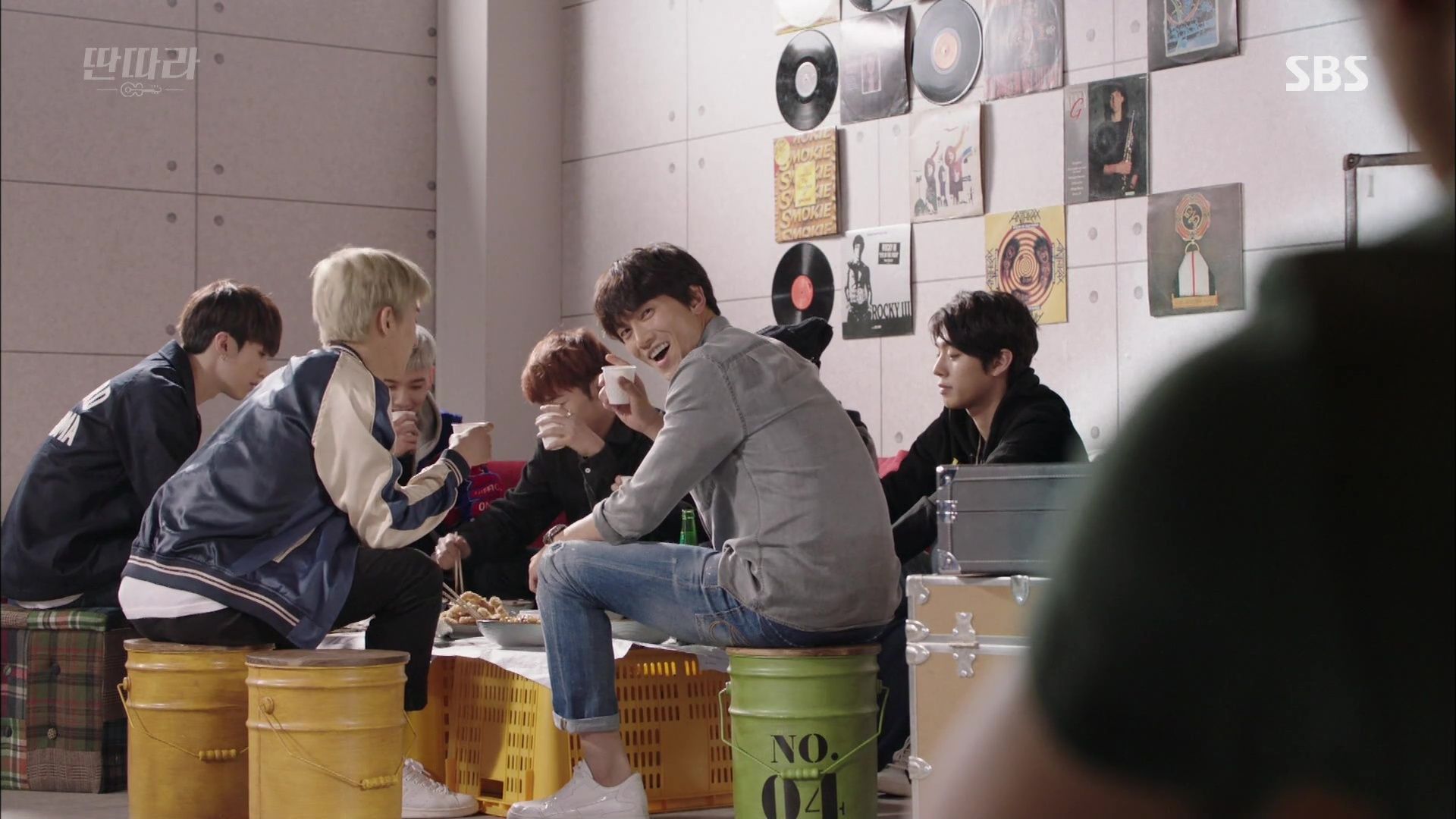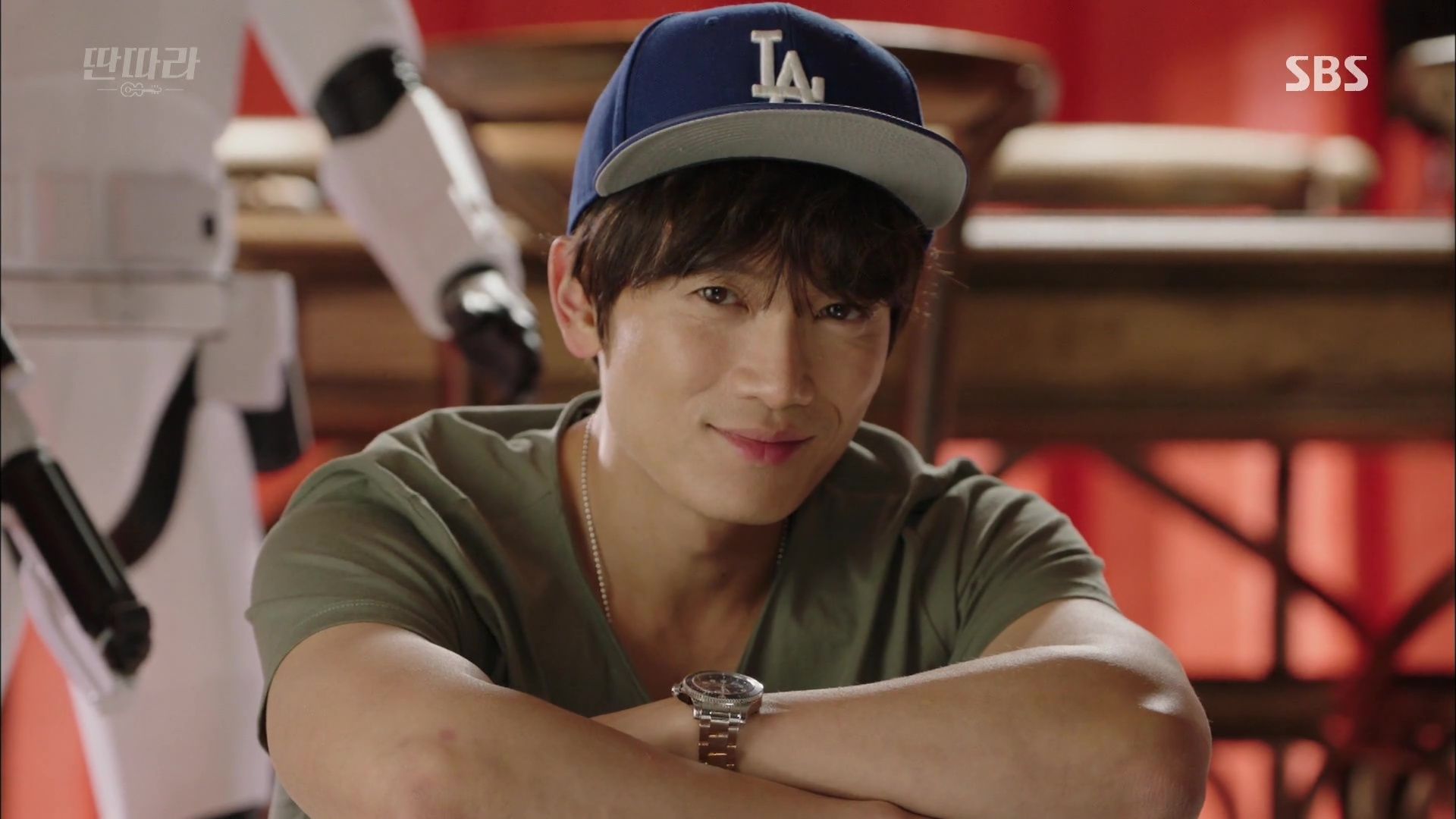 Seok-ho can't reach Jinu for answers, and he learns that Jackson has even moved out of the dorm he (under his new company) set up for them. He sits in the empty apartment, remembering spending time with the boys here, happily planning their new agency and careers.
The bad news just keeps on coming — Min-joo informs Seok-ho that their investor wants his money back. Between the accident and losing Jackson, they're no longer interested in Seok-ho and Mango. Min-joo suggests they borrow some money and pay back a portion of the investment, to buy some time.
With all the rumors flying around about Seok-ho, it's not an easy task, but he thinks he can find a way. He calls his hyung who immediately offers to help him with a loan, so Seok-ho takes the next bus down to Busan.
On the way, he writes and deletes several texts to Jinu, and instead writes a cheerful group text in the Jackson chat room. As soon as he sends it, the Jackson members all leave the chat room one by one, and Seok-ho is left holding a silent phone. He hides his disappointment with sunglasses, but a lone tear tracks down his face at the clear rejection.
Seok-ho meets with his hyung the next day who, despite claiming willingness to help him financially, is pretty uninterested in discussing what's happened to Seok-ho. Hyung literally just walks away while Seok-ho is asking him to let him vent about his troubles, and tells him to meet him at a cafe later.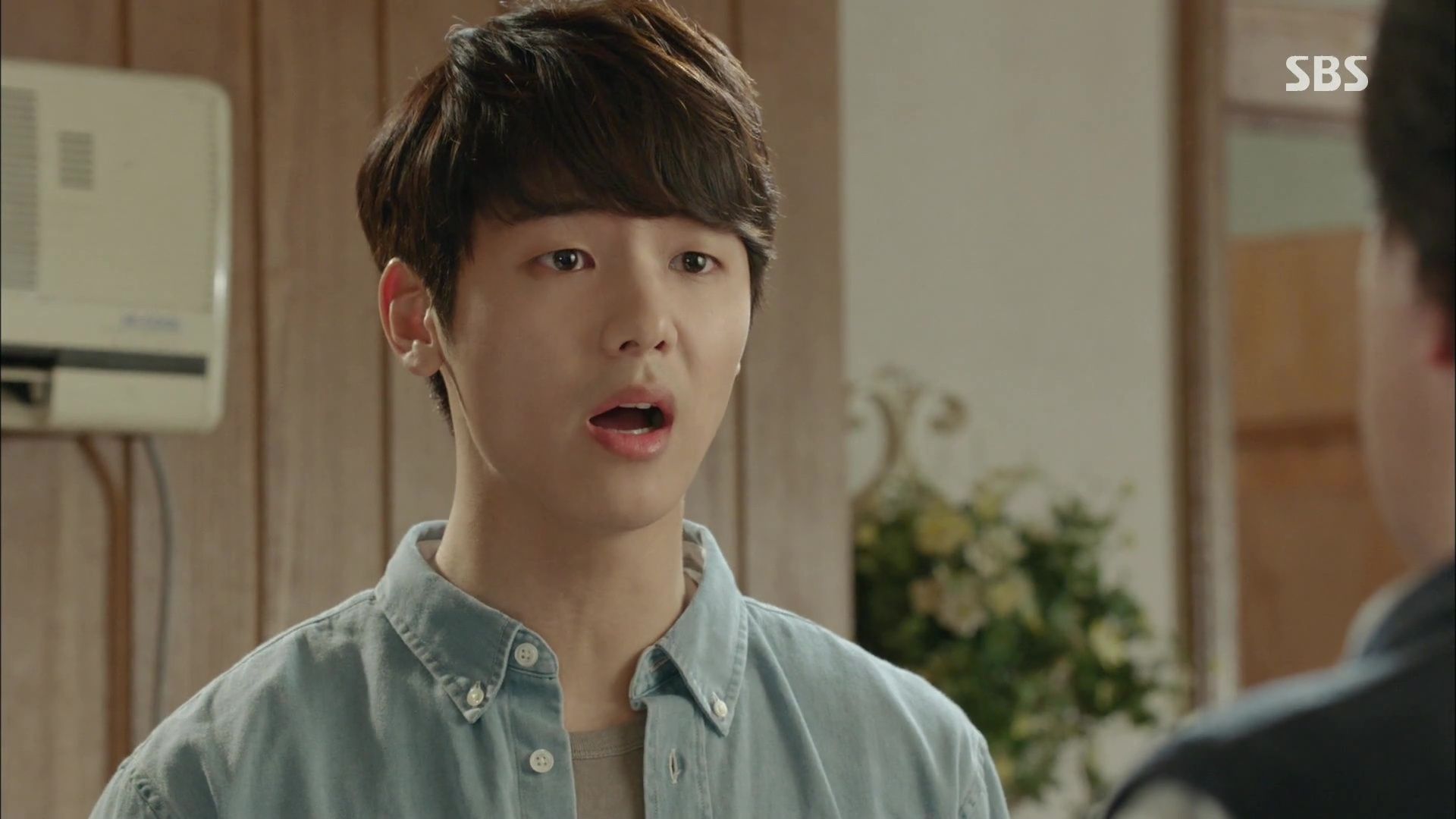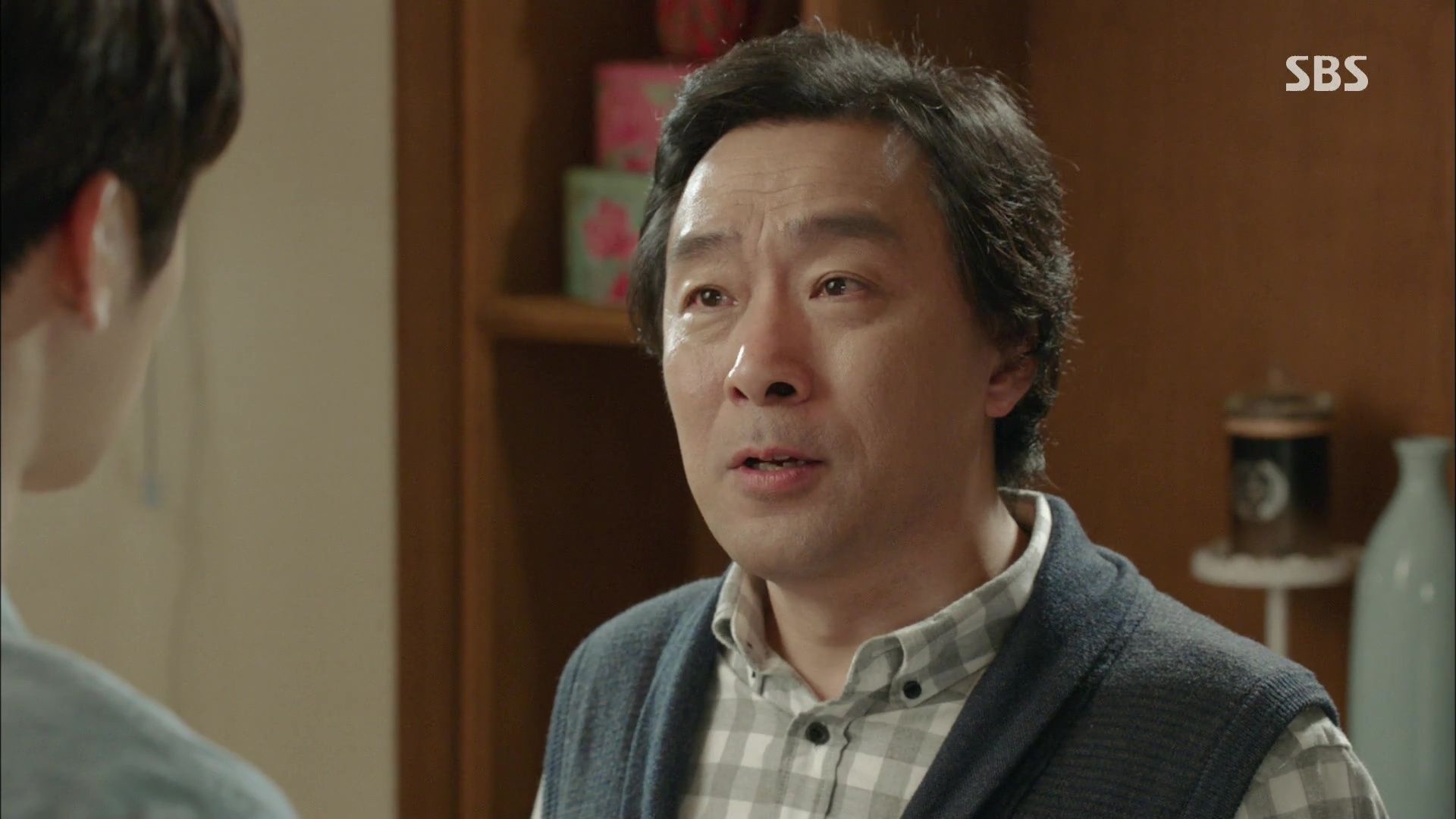 Ha-neul goes for a walk on the beach, lost in a memory of a fight he had with his father. Dad had told him that he'll never be an entertainer, and grown furious when Ha-neul retorted, "Why, because of my dead brother?" Dad told him that what happened to his hyung was enough, and that he didn't care what Ha-neul does, as long as it's not music.
Ha-neul argued that his only dream was music, but Dad yelled that music killed his brother and made his mother sick — if he wants to see both his parents die, then he can go right ahead. But as long as he's alive, he'll never allow it. After his father stormed out, his mother had begged him to give up this dream, for her sake.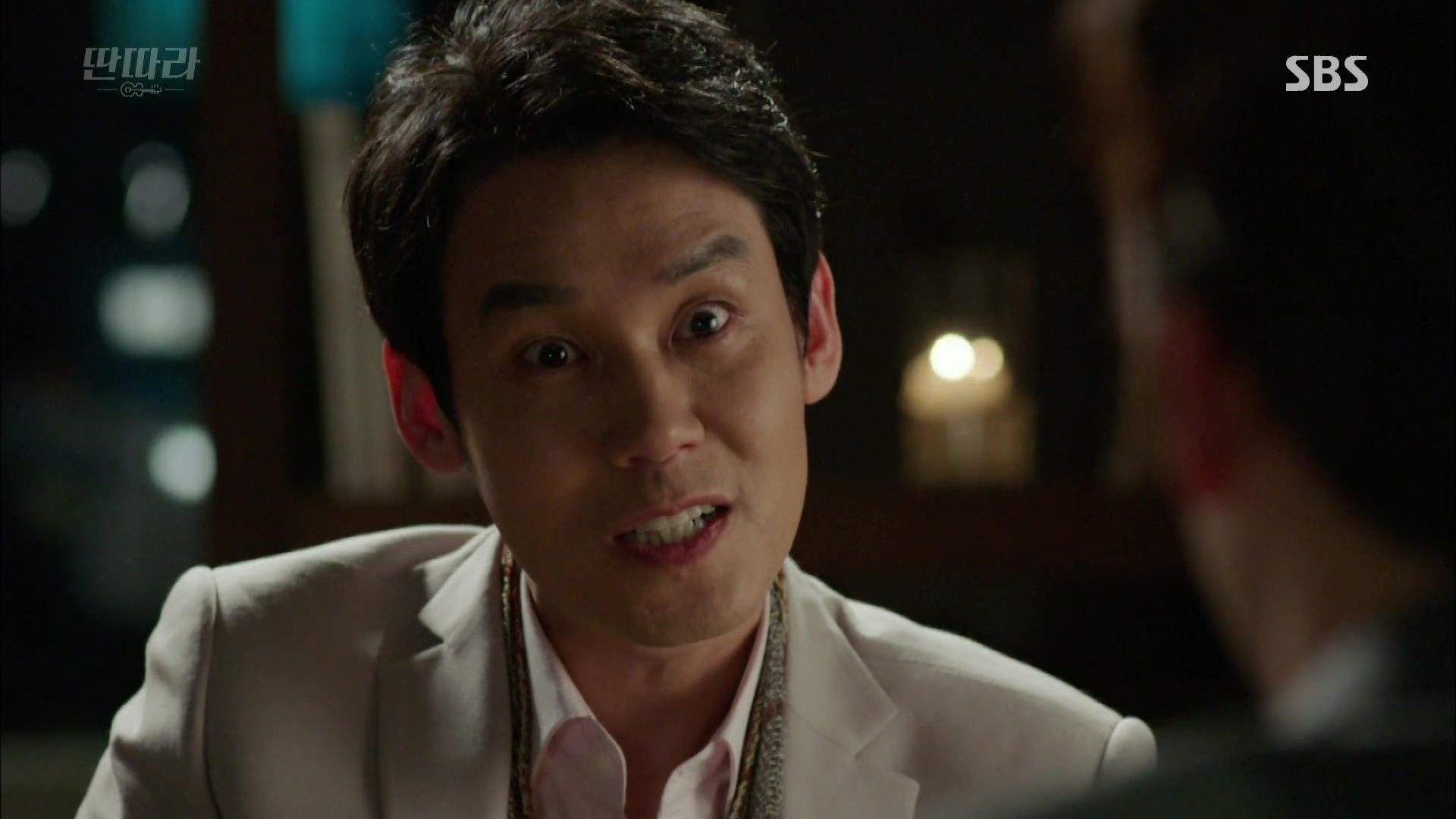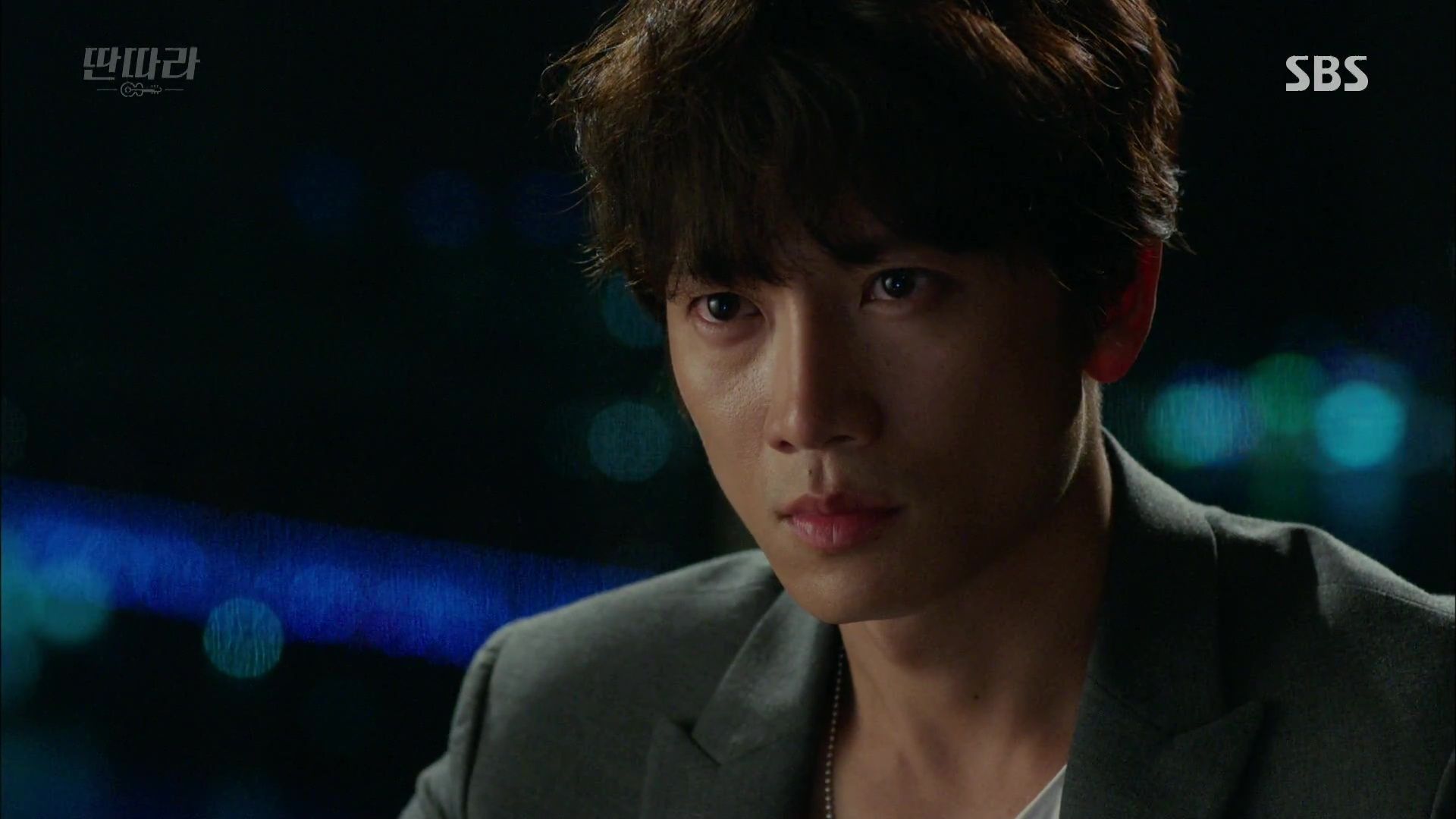 At dinner that night, Seok-ho's hyung suddenly turns mean, asking if following him around all day for money didn't hurt Seok-ho's pride. He says he felt exactly the same way, "That time you ignored me."
He'd gone to Seok-ho for help once with an album that didn't do well, and Seok-ho had ignored him all day while hyung followed him around. Then he'd turned down his brother's request, and Hyung asks how it feels to be in his position now.
Feeling the sting of rejection again and knowing this is a dead end, Seok-ho stands and leaves. He walks the streets in a state of shock, having been abandoned by everyone he knows. He alternately screams and cries, and whimpers in fear, unsure where to turn next.
Ha-neul decides to quit school, since he knows that he has no chance at university at this point. His advisor is strongly against it, especially since they were going to ask him to record the school song for the third year in a row. But Ha-neul says (in the most heartbreaking voice) that he won't be singing anymore.
Seok-ho wanders near Ha-neul's school, and perks up when he hears a song start playing through a loudspeaker nearby. It's Ha-neul's recording of the school song, and his voice is incredible. Ha-neul exits the building and notices Seok-ho there, transfixed at the sound of his voice.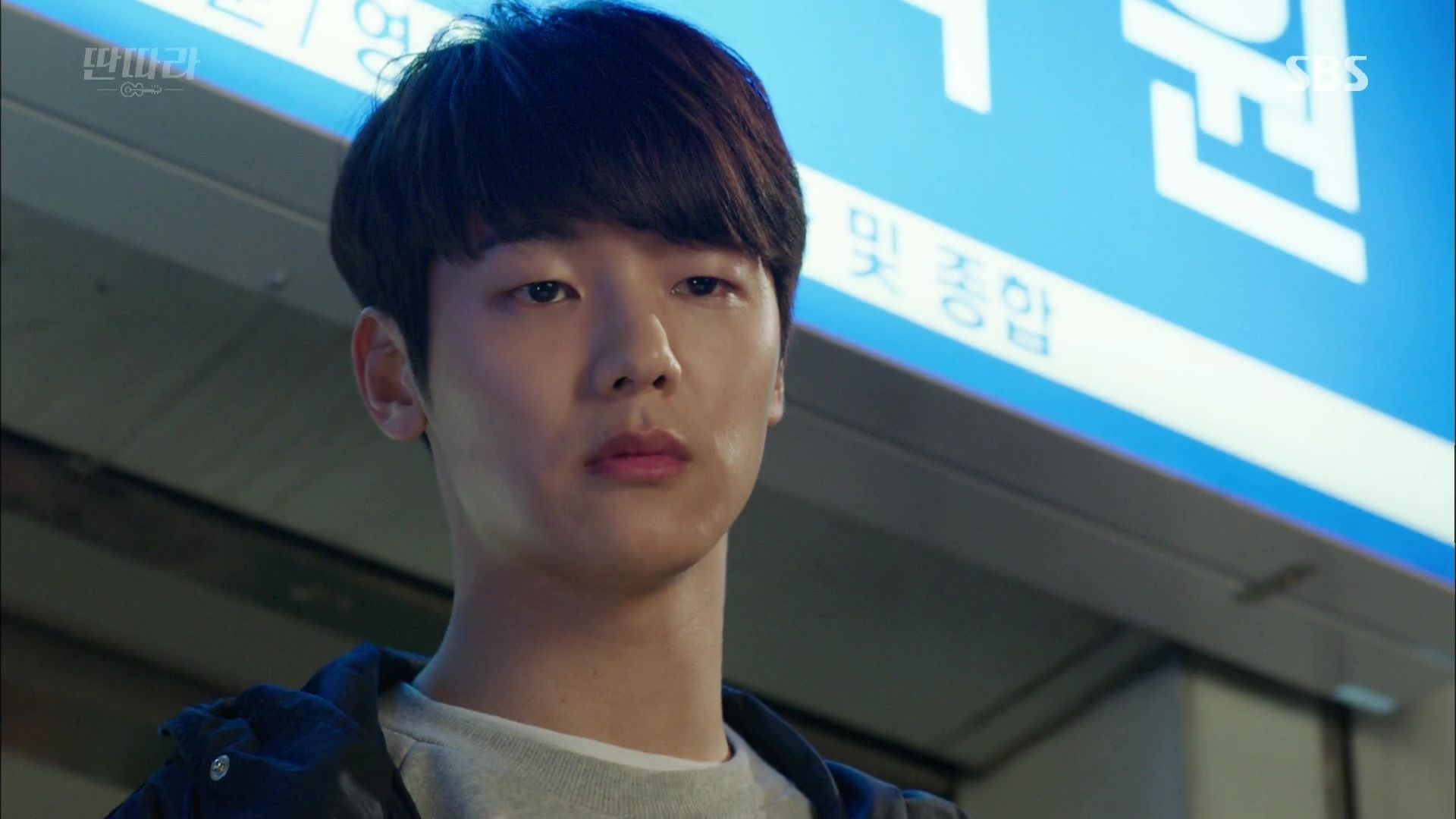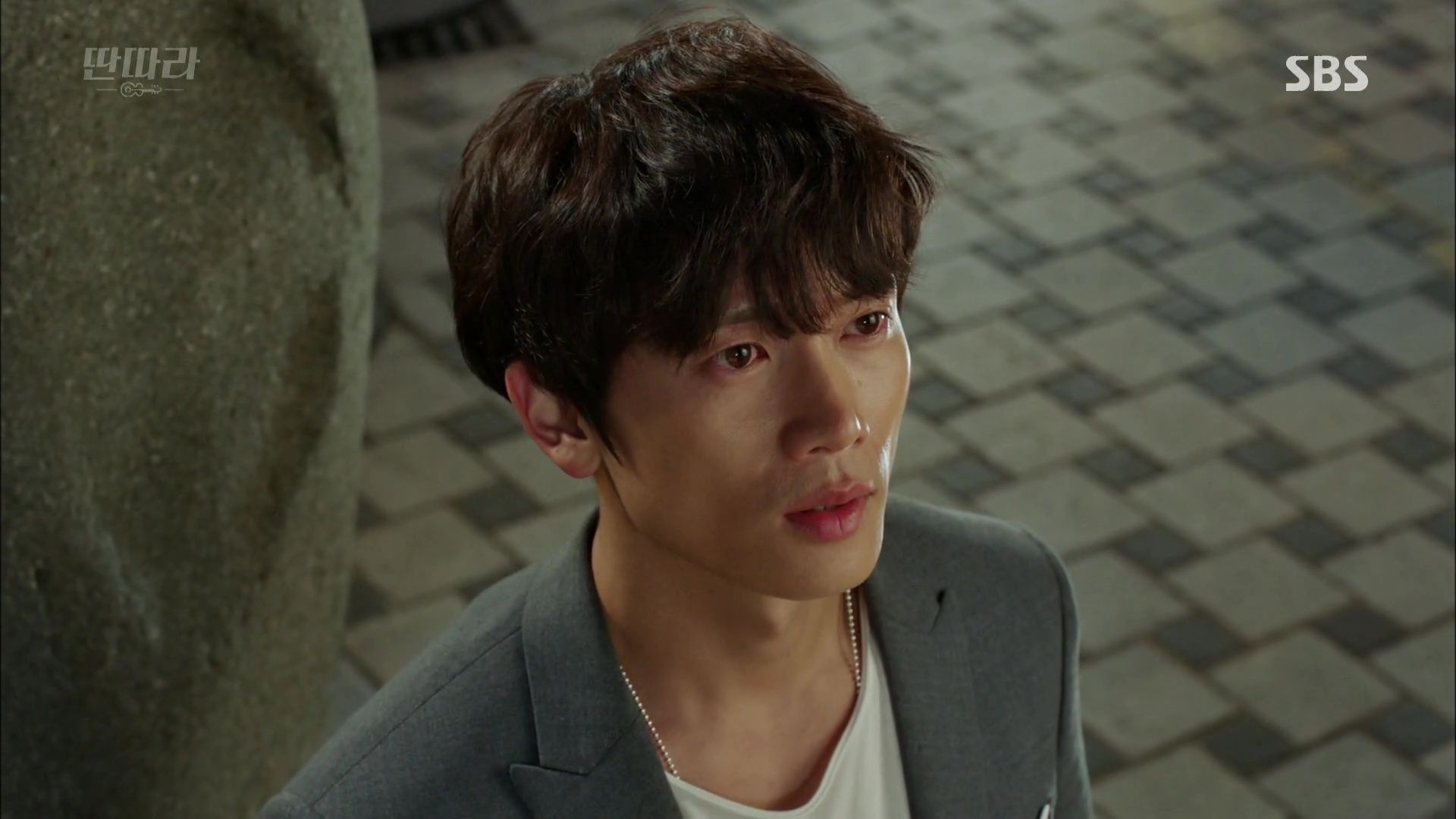 COMMENTS
I honestly wasn't sure what to expect with Entertainer, and I'm pleased to find that it has a lot more heart and depth than I originally expected, between Geu-rin and Ha-neul's tragic family problems and Seok-ho's facing the consequences of his own actions. The teasers had me going in expecting zaniness and fun, and there's something about the show that still leads me to think we'll be getting plenty of that. But I was surprised by the serious topics addressed in the premiere episode — suicide, sexual assault, the illegal chart-boosting of Jackson's song, and basically everything about Seok-ho's awful personality and moral compass (or lack thereof). It's not what I expected, but I think it has potential to be even better, if it can follow through on the promise of emotional exploration of all the characters. Another thing that impressed me was the cinematography — the show is shot beautifully, with interesting angles and lighting choices that really highlight the actors and emphasize the scenes quite nicely. It's a subtle touch, but very effective in painting the background to what the characters are going through in any give moment.
At this point, I'm struggling to find anything to like about Seok-ho, and coming up empty. He's loud, obnoxious, arrogant and manipulative, and not in the usual semi-romantic "he'll change with the love of a good woman" kind of way we're used to seeing in dramas. Seok-ho is just a sleazeball, breaking laws and throwing money at problems and people until he gets what he wants. He's a user and a bully, and I actually enjoyed his world to crash down around him. Not just because you have to hit rock bottom before you can start to crawl back up, but because damn, this jerk just deserved it. I wanted to see him lose everything, and even reveled in it a little bit. It's a credit to Ji sung's acting prowess (though no surprise to his fans) that even while he made me feel that way about Seok-ho, there's also a large part of me that felt for him, especially when he was just literally whimpering in fear and uncertainty.
So while I don't like him, not one bit, I find his character oddly fascinating, like a wreck you can't look away from. Ji sung is playing Seok-ho perfectly, with just the right balance of fake charm and cold uncaring steel to give us an anti-hero we're going to love to hate. I almost hope he doesn't start to reform too soon, because this sleazy scumbag is just plain fun to watch. But we're already seeing little glimpses of humanity, such as his obvious personal care towards Jinu, and the way he seems to drop the act with Min-joo and is just himself (I'm very curious to learn more about their relationship, by the way). So I know the seeds of humanity are in there, deep down, very deep down, and watching them make their way to the surface should be a fantastic journey.
On the other hand, Geu-rin and Ha-neul are so sympathetic and interesting, and though we know less about them I'm already emotionally invested in their little lost family. All we know about them is that there was another brother who somehow died because of his musical dreams, and that it affected the whole family. Ha-neul's insistence on following his own dream somehow contributed to their parents' deaths, causing him to basically check out on life. I really like Kang Min-hyuk and think he's a decent actor, so I'm particularly looking forward to watching his emotional path play out. Geu-rin seems a bit harder to get a handle on, since we still don't know much about her other than that she obviously loves her brother very much. But I liked her spirit that we saw in the courtroom, and have a feeling that she's going to be Ha-neul's biggest supporter.
There's been a lot of speculation and discussion about the love-lines in Entertainer, but honestly, the relationship that interests me the most at this early stage is the one I can see forming between Seok-ho and Ha-neul. They need each other desperately — both have lost family and friends, and are feeling adrift and alone, though for very different reasons. I can easily see Seok-ho's misplaced affection for Jinu transferring to Ha-neul, a much more worthy recipient. And Ha-neul could use a father figure who supports his musical dreams, and teaches him that he's not worthless because he's had some unfortunate things happen to him. I'm very eager for these two to learn to trust and care for one another, and to find their musical dream again, together.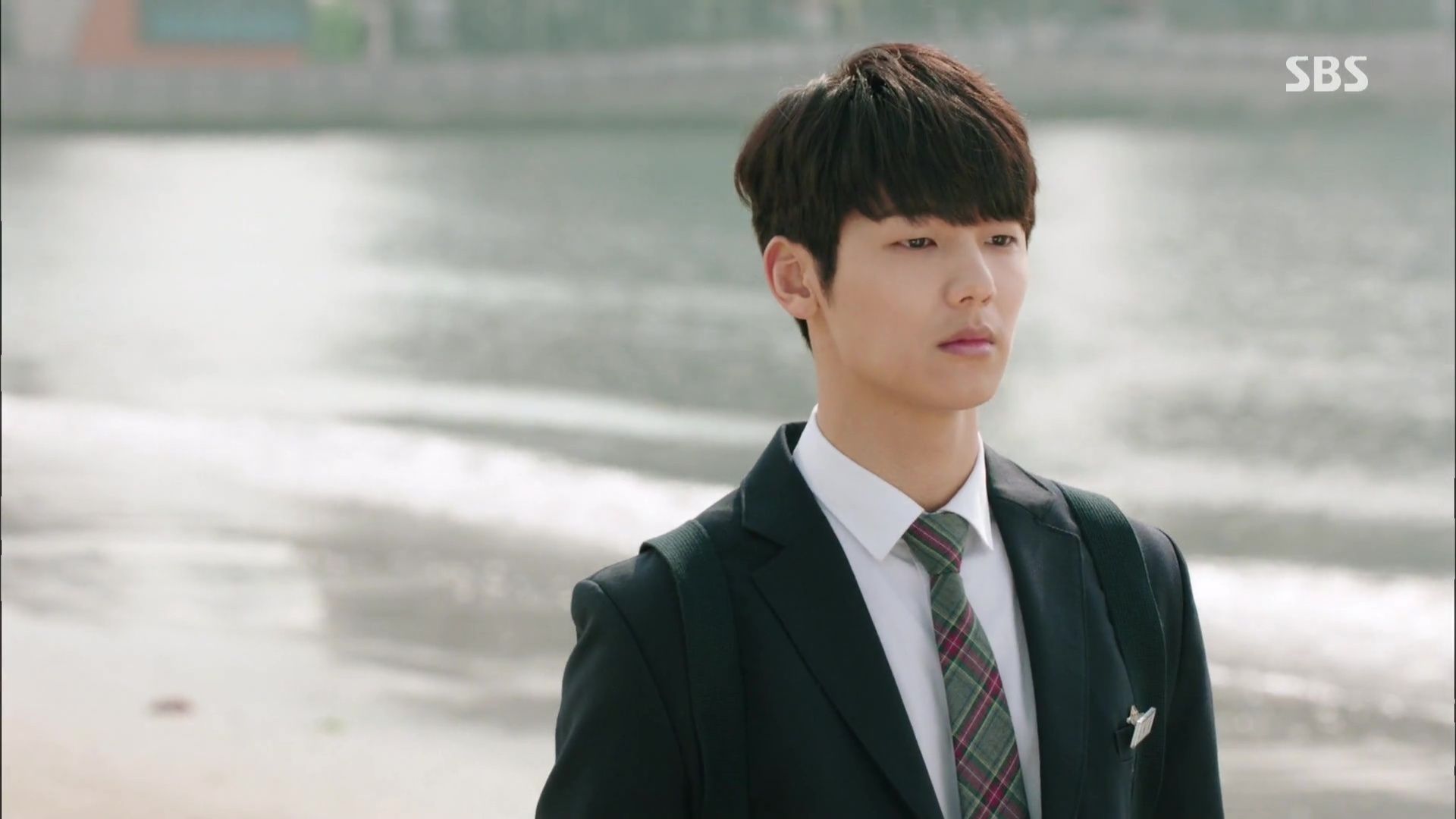 RELATED POSTS
Tags: Entertainer, Episode 1, featured, first episodes, Hyeri, Ji Sung, Kang Min-hyuk