Jackpot: Episode 7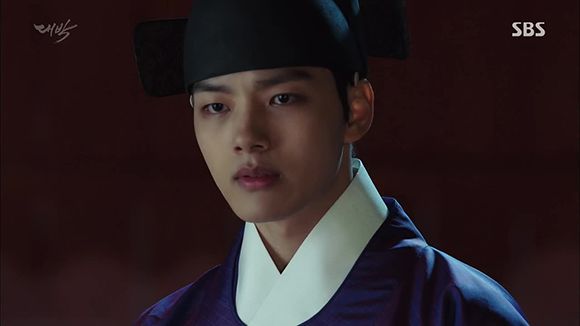 There are some winsome moments in this episode that hint at the show's greater potential, though the consistency of those moments may leave something to be desired. At least our two royal brothers, while unaware of each other's existence, seem to be of the same mind when it comes to the show's Big Bad, which is just one more link drawing them inexorably toward their seemingly shared fate.
If that sounds vague, it's because Jackpot isn't helping us out when it comes to mapping out its story trajectory, which is all over the place at present. But when it does focus, it is rather entertaining, so here's hoping. (And, if nothing else, the OST is rockin'.)
SONG OF THE DAY
Kim Bohyung of SPICA- "그리워 (I Miss You)" from the OST [ Download ]
Audio clip: Adobe Flash Player (version 9 or above) is required to play this audio clip. Download the latest version here. You also need to have JavaScript enabled in your browser.

EPISODE 7 RECAP
After overhearing Injwa and his minister cronies clearly talk about overthrowing his father, the king, Prince Yeoning knows he just has to bide his time for now. In order to bring Injwa to account, he'll need more solid evidence, though the thought of waiting grates on his nerves.
He tells his mother what he's learned about their mutual enemy, and catches her off guard when he mentions that Injwa's even killed people, like the gambler Baek Man-geum, to serve his own interests.
Obviously, that name hits her hard, though she struggles to cover it up and claims to not recognize the name. Her son blinks at her, likely finding the subtle shift in her demeanor odd, but says nothing of it. Instead, he mobilizes his men in the Office of the Inspector General to mount an arrest on Injwa that night.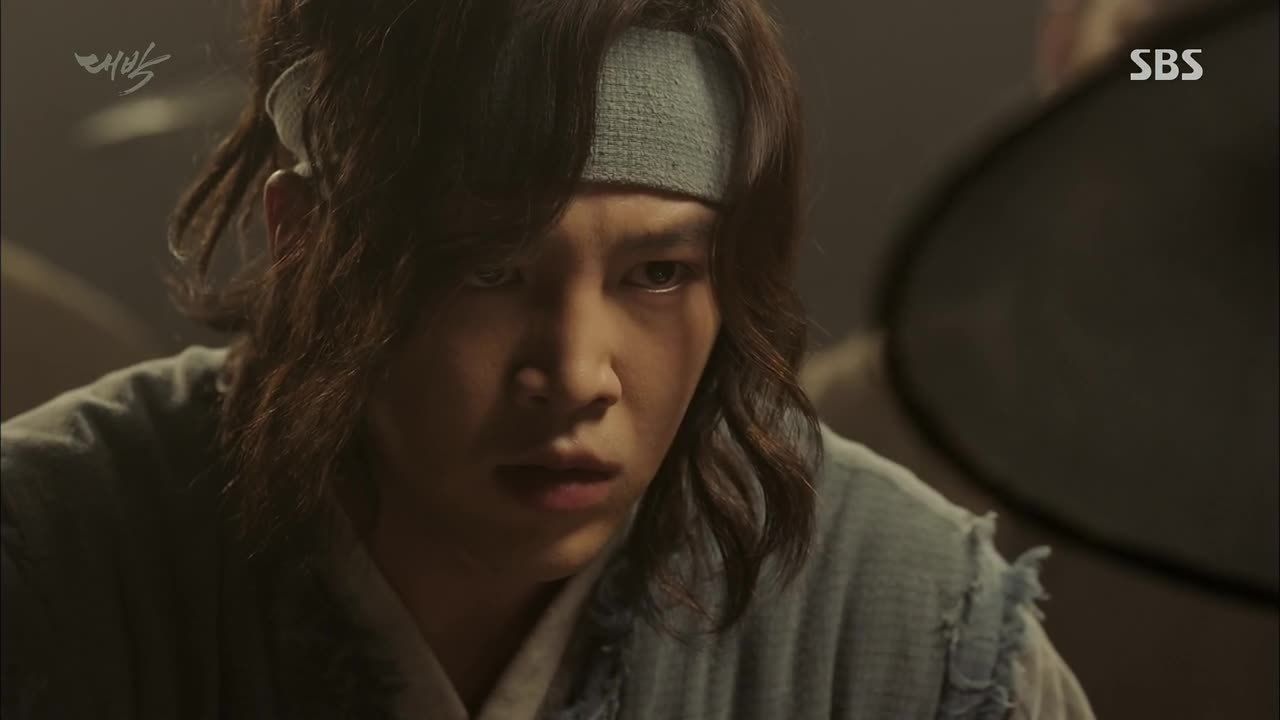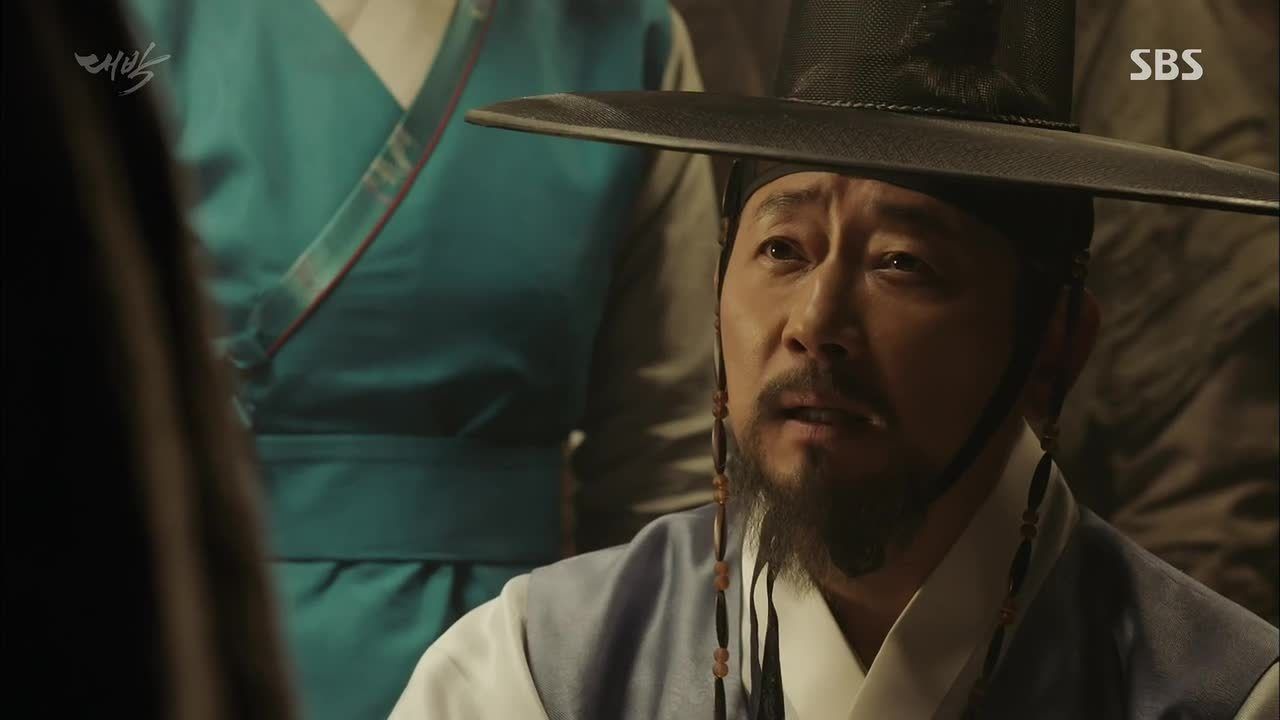 Which is why we find Prince Yeoning in disguise at Hong Mae's casino, watching as Dae-gil calls for Injwa's cheating hand to be cut off, as per house rules. But before Ahgwi can swing the ax down, he's blocked by Dam-seo's sword. Of course nothing bad was going to happen to him.
Injwa, being who he is, laughs obnoxiously at this fortunate turn of events. He even deigns to call Dae-gil out for using dirty tricks to make it seem like he had cheated, claiming that he's never used such underhanded methods.
To prove his honesty, he has Hong Mae blindfold him for the deciding round, leaving him seemingly incapable of cheating by eyesight. He happens to draw the perfect winning card, and Dae-gil continues to test whether Injwa can pick the cards he calls out while being totally blind. (Is this your card?)
Dae-gil can't figure out how Injwa's pulling this off, and Injwa isn't keen on telling him when he'd rather taunt him about how close he was to getting the best of him with that cheating trick. "It seems your luck and skill could only take you so far," he adds.
"It's not over yet," Dae-gil counters, reminding him of the promise he made to apologize to his father's grave. Dae-gil's upheld his part of the bargain by surviving all that torture and falling off the cliff, so it's time for Injwa to pay up.
But, as Injwa claims, he masterminded that stunt on the cliff specifically so Dae-gil would live. He stabbed him in a non-vital spot before throwing him off the cliff, knowing he would survive. "You did not survive because you were lucky, but because I saved you," he says.
He continues to taunt that Dae-gil is just a baby tiger (a metaphor commonly used for him) that can't even go up against a wolf like him. Yes, a wolf who interprets rules differently so that he'll always win.
They're interrupted by Prince Yeoning, who finally reveals himself and the men he's stationed throughout the casino. Now that the shoe's on the other foot and he's caught Injwa gambling, he orders his immediate arrest, which leads to an all-out brawl between the authorities and the patrons guilty of gambling.
Dae-gil can't help but wonder if he's lost to Injwa again, and if this means his revenge will forever be incomplete. But the situation at hand is much more pressing, and it's because of Dam-seo (acting under Injwa's orders) that he's able to escape arrest. Injwa, however, willingly gives himself up.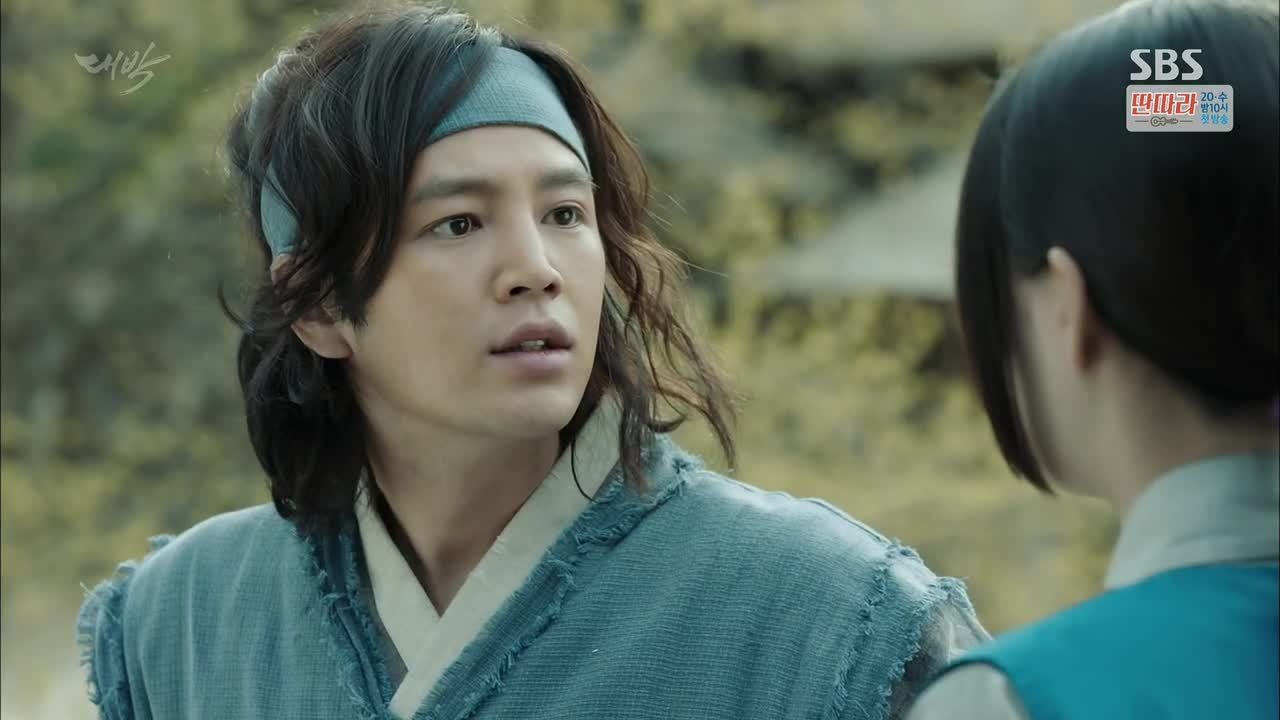 Once they're safely outside, Dae-gil spurns Dam-seo's attempts to tend to one of his head wounds because of her association to Injwa. He even takes back that he ever said he wanted to marry her, vowing that he'll take revenge on her teacher if it's the last thing he does.
Prince Yeoning gets a lot of nothing from Injwa even though he's been arrested in front of all those witnesses—the omniscient Injwa, who sees all and knows all, just laughs arrogantly as he claims that all Yeoning's efforts to collect damning evidence on him and to catch him in the act are in vain.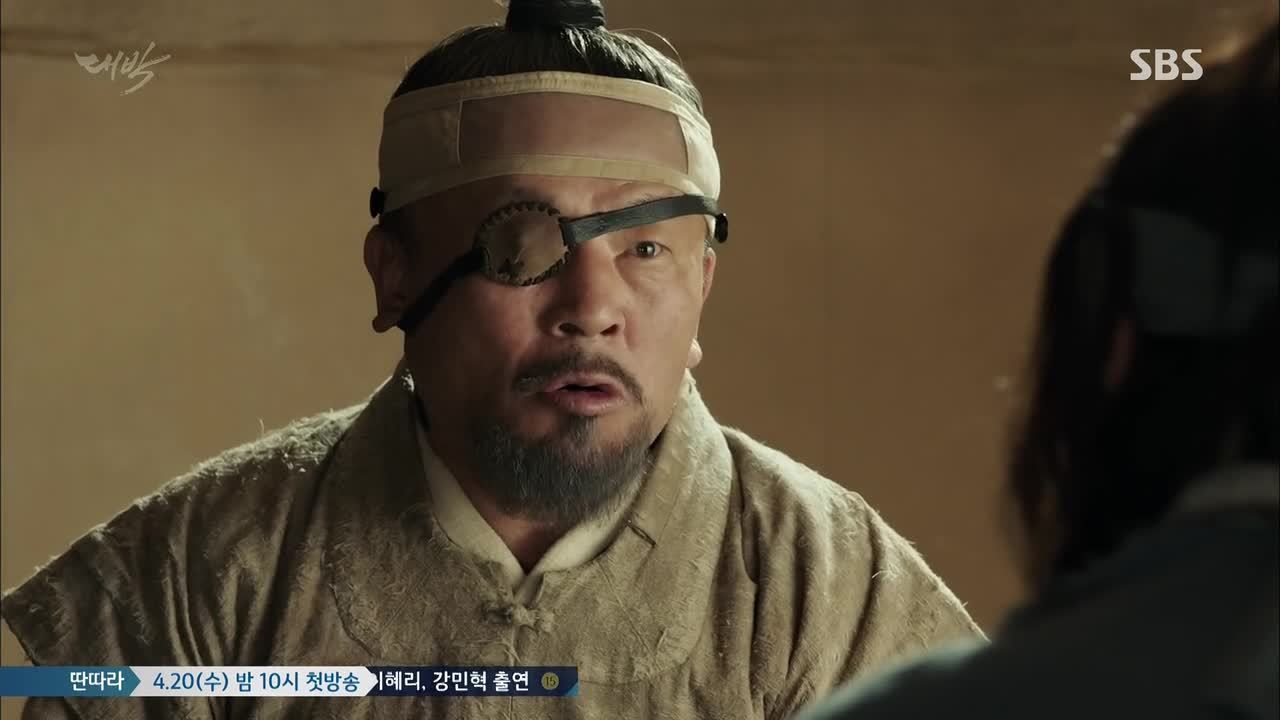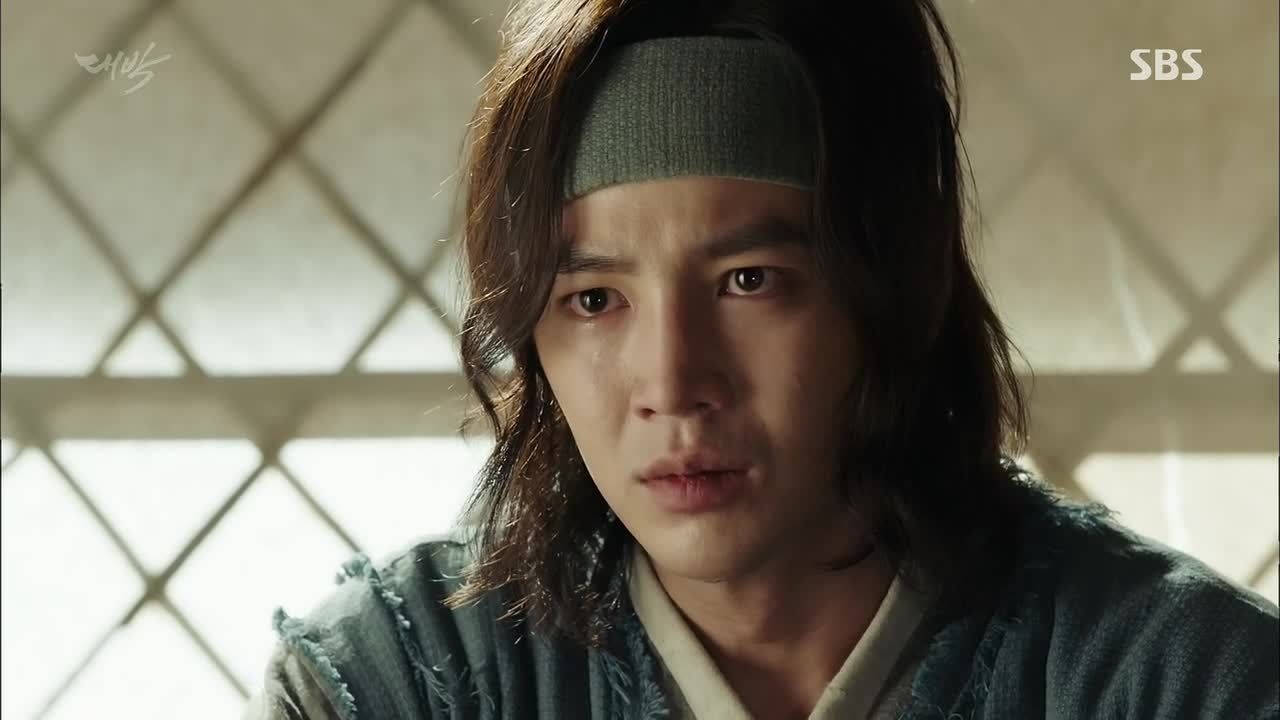 Dae-gil gives Grandpa Eyepatch a welcome surprise when he comes strolling into their yard, since Eyepatch had assumed he was dead with the delivery of his straw shoes.
After their happy reunion, Dae-gil's eyes fill with tears as he tells his grandfather that while he initially set out to get revenge for his father, now, he has to win against Injwa for his own sake.
Prince Yeoning pays a visit to the courtyard where all the recent arrestees are being punished to check in on how the investigation is going, only to find that Injwa is not among them. He's been released for being part of the Euigeumbu, the governmental bureau in charge of treason or other unlawful acts among royal family members.
To make matters worse for Yeoning, all the prisoners from the casino are released by order of the Euigeumbu, effectively removing any power he had to prosecute them or use them as witness to Injwa's crimes.
Likewise, it seems like Injwa has some friends in high places, even in the Sahoenbu, or Office of the Inspector General, which Yeoning knew nothing of despite being an official in that office.
He storms into the office after being told that all the accounts he painstakingly collected on Injwa's underhanded dealings have been deemed falsified, and finds Injwa there, drinking with the other officials. He's even blamed for arresting Injwa in the first place, since they consider it a misuse of what little power he has.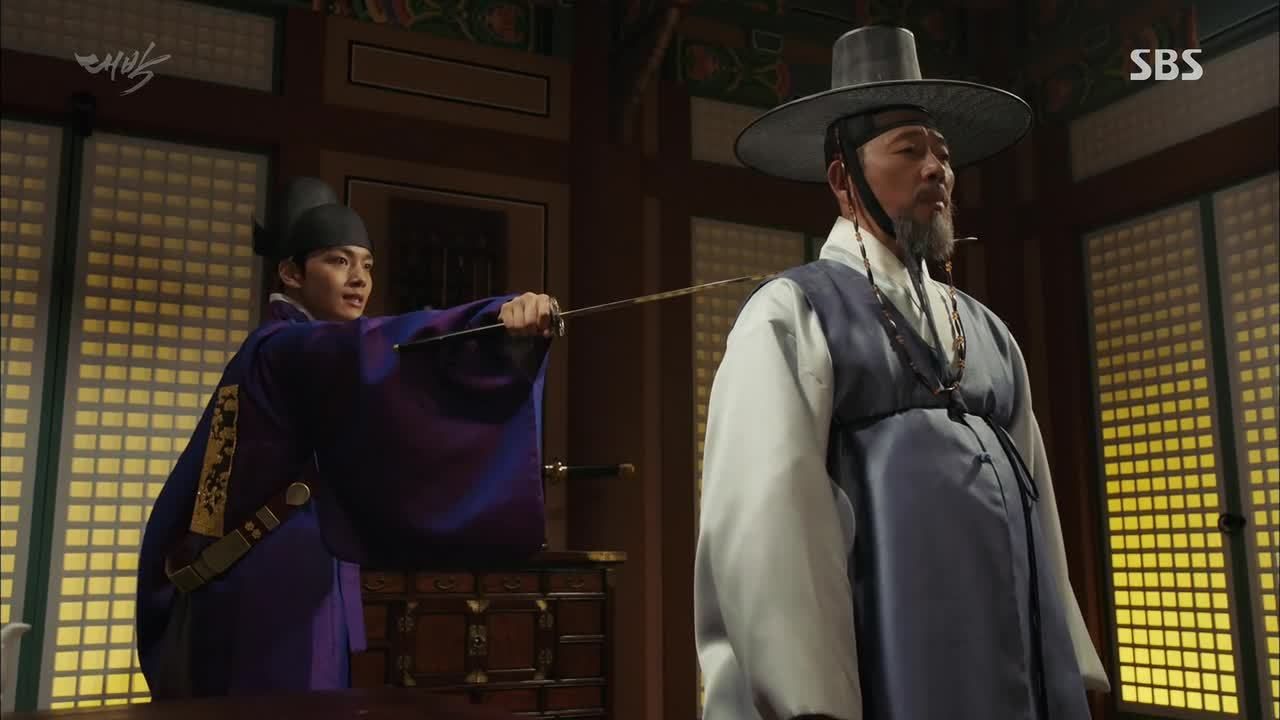 Injwa sends the officials out so he can speak to Yeoning alone, the latter of whom is fuming over how far Injwa's sphere of influence goes. No doubt he bribed all those officials, who make sure to talk about Yeoning and his low birth to a concubine loudly from the hallway.
The ever-cocky Injwa reminds Yeoning that he can't do this whole "politics" thing by himself, and stops short of mentioning his lowly origins. But Yeoning's fury causes him to grab a sword and brandish it toward Injwa, who is, as always, unfazed.
He dares Yeoning to stab him as he stands there, wondering if the young prince plans to kill his way to the throne. Yeoning brings his sword down, only cutting the edge of Injwa's gat, which Injwa takes as his cue to leave. Will someone please stab this man for real?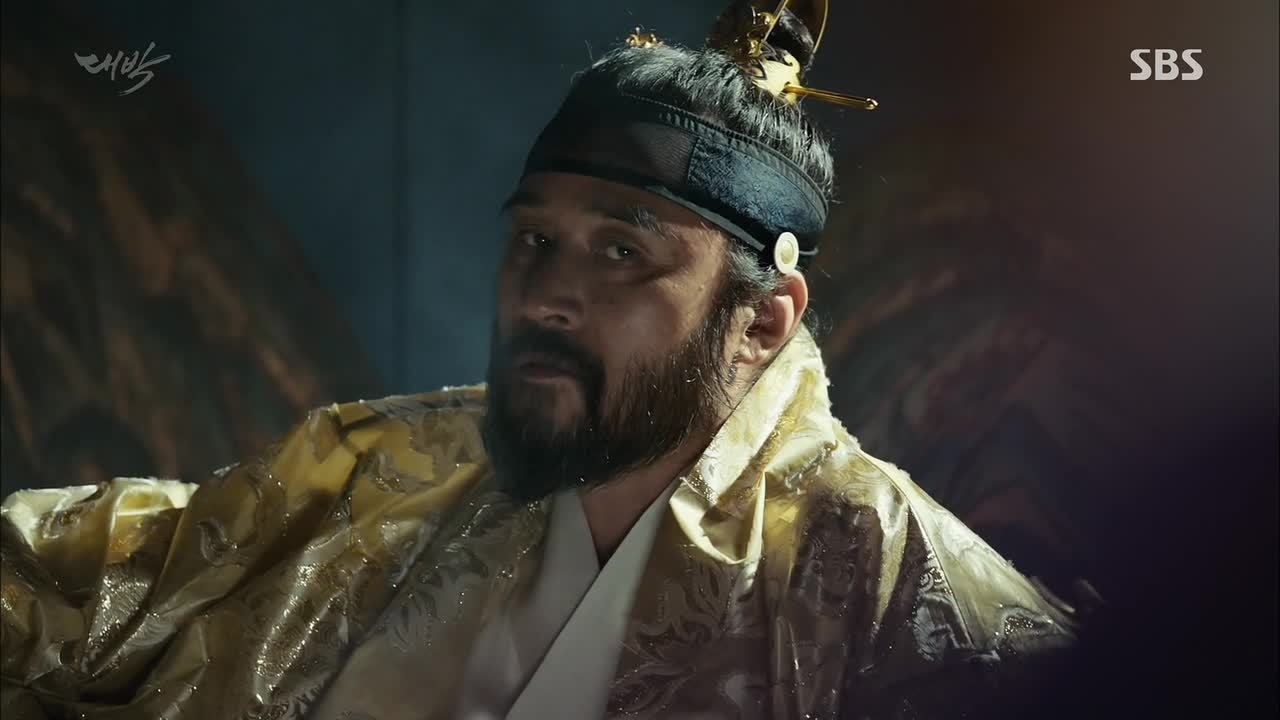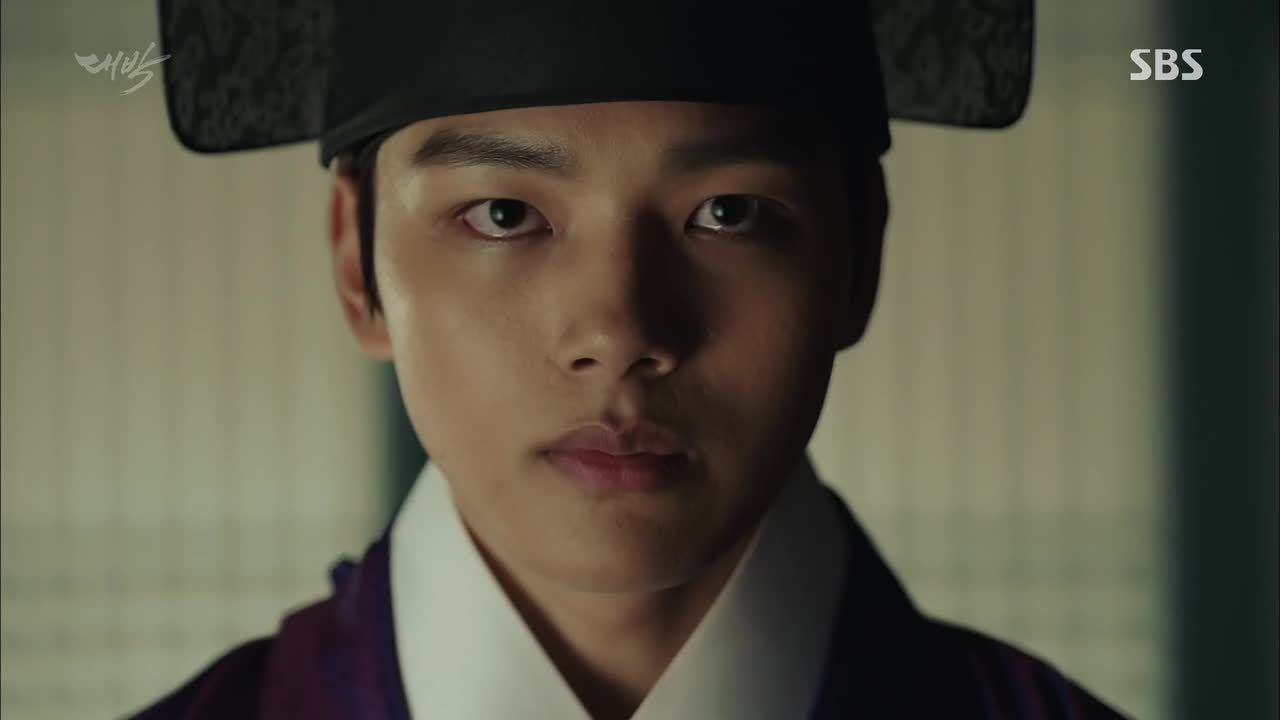 In a last-ditch effort, Prince Yeoning tries to convince his hyung, Crown Prince Yoon, to cut ties with the deceptive Injwa. But Yoon, who made a pact with Injwa for his own protection when he was a child, says that he'll do no such thing—and furthermore, no matter what Injwa does in the future, Yeoning is to ignore it.
"Is there nothing I can do?" Yeoning wonders despondently afterward. "Despite being a prince of this nation, is there truly nothing I can do?" He pays a visit to his father with tears running down his face, which his father notes as a sign of Yeoning's maturity.
While Injwa tasks right-hand man Nameless with following Dae-gil's every move now that he's kinda sorta free from enslavement, Lady Choi calls upon Yeoning's bodyguard to give her an account of what happened at the casino.
She rightly guesses that after all that, Yeoning has gone to his father to cry about the injustice of it all, but receives a much different shock when she absently asks about the gambler who was killed by Injwa, only for the bodyguard to tell her that though his body was never found (red flag), his son has been out for revenge against Injwa.
This means her son lives, and that he goes by the name Baek Dae-gil. She struggles to hold in her emotion at hearing this, and merely says to herself, "So you were alive, my child."
Dae-gil goes to Eyepatch to see if he can figure out how Injwa could pick the right card every time even while blindfolded, and Eyepatch's answer is that he must've used the infinitesimal difference in weight amongst the cards. No human would be able to detect such a difference, which leaves the supposition that Injwa is more than just human.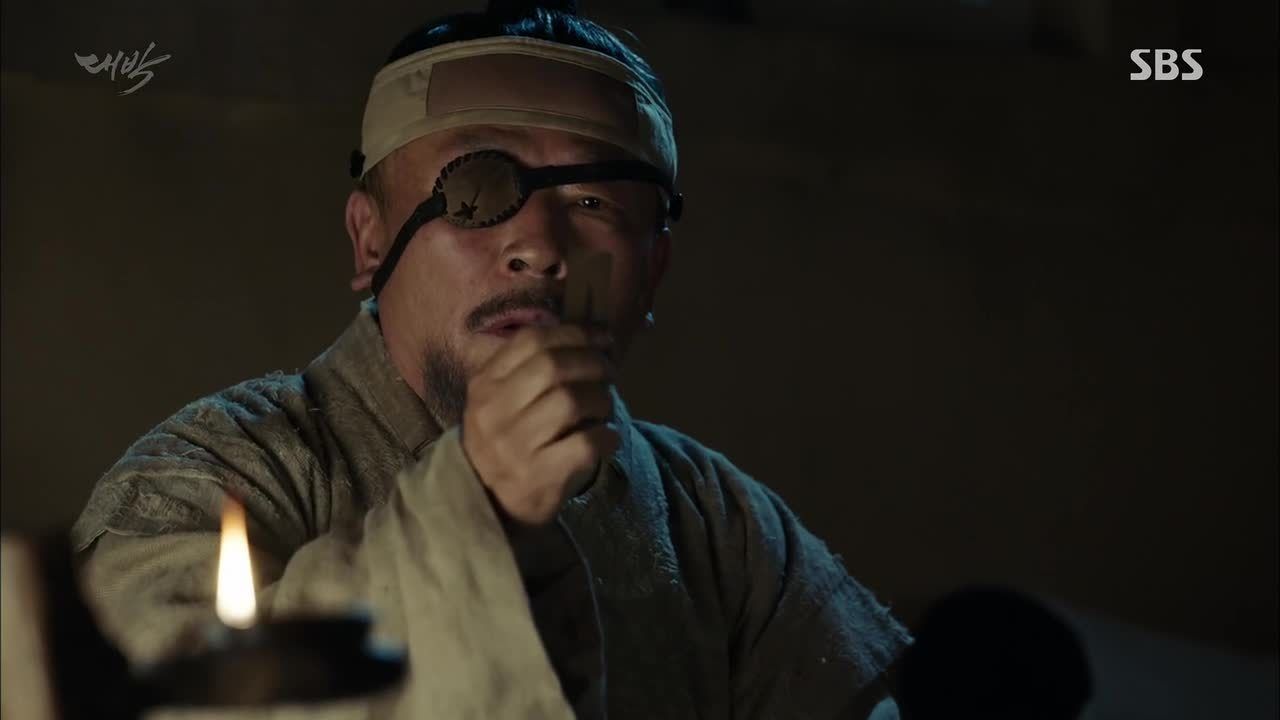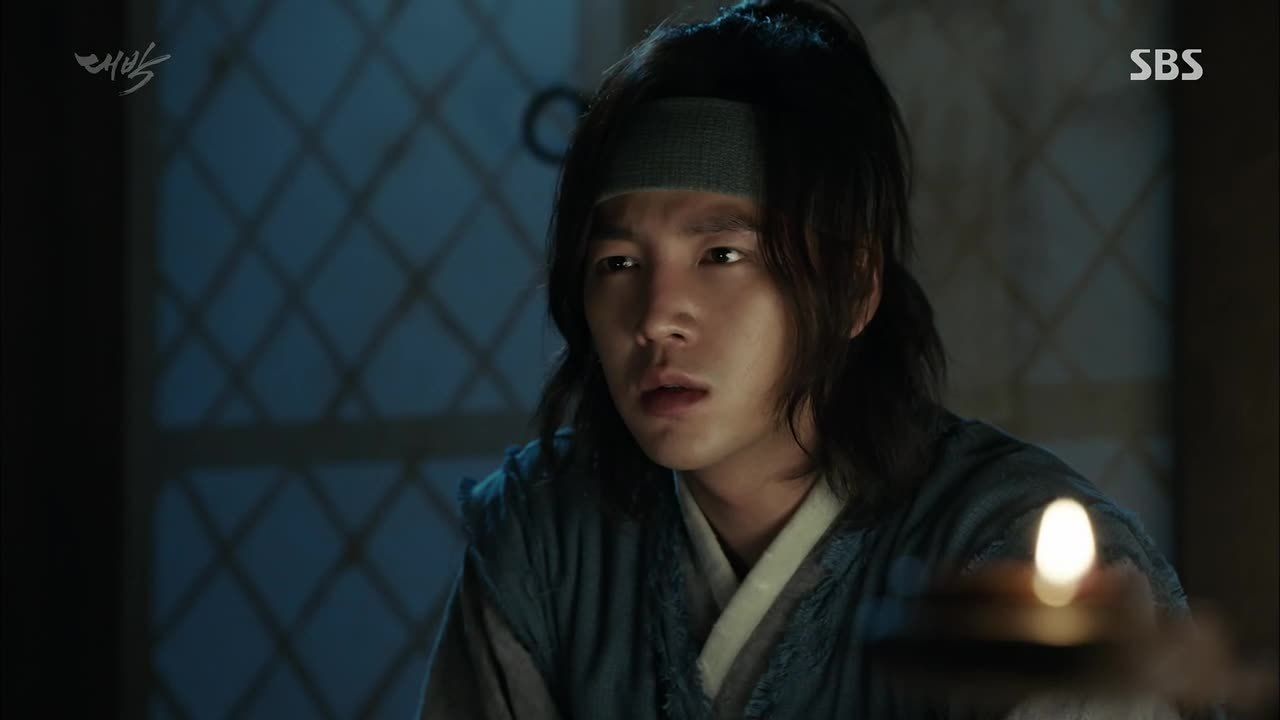 Even though that doesn't explain how Injwa would know the weight of each separate card provided by the casino, Dae-gil seizes upon Eyepatch's use of Injwa's name, since it means he knows him. Eyepatch is reluctant to divulge more at first, but finally admits that his ill-fated relationship with Injwa goes way back.
Back when he still had both his eyes, Eyepatch would gamble and lose against the infamous Scholar Baek Myun (Injwa's other moniker, literally meaning "white-faced," due to the white-faced mask he wore back then).
Dae-gil tries to find out why Injwa killed his father based on what Eyepatch knows, and as Eyepatch goes into his theories, Dae-gil is transported back to that night in the pavilion, where Injwa shot at him and his mother with arrows.
He's able to catch the arrow headed straight for his mother, and time stops as he walks up into the pavilion to see Injwa and his father frozen in place, before the scene begins to play out based on Eyepatch's recollection. In it, Injwa says to Man-geum, "Remember this: If that child attains greatness, then your life will be forfeit."
As to why Eyepatch never told him this story before, he claims that he only had Dae-gil's safety in mind. But Dae-gil can't help but remember how Chae-gun cut down that tiger bent on killing him, and tells his grandfather that he'll make sure to become twice as strong as Injwa.
To do so, he'll have to head off on a journey, and his grandfather wishes him well. It's not like he has to worry about Dae-gil dying or anything, but he does throw his two dice for a peek into his adopted grandson's future. The dice reveal the same symbol for Dae-gil's name, which also means great fortune. Dae-gil's chosen the right path.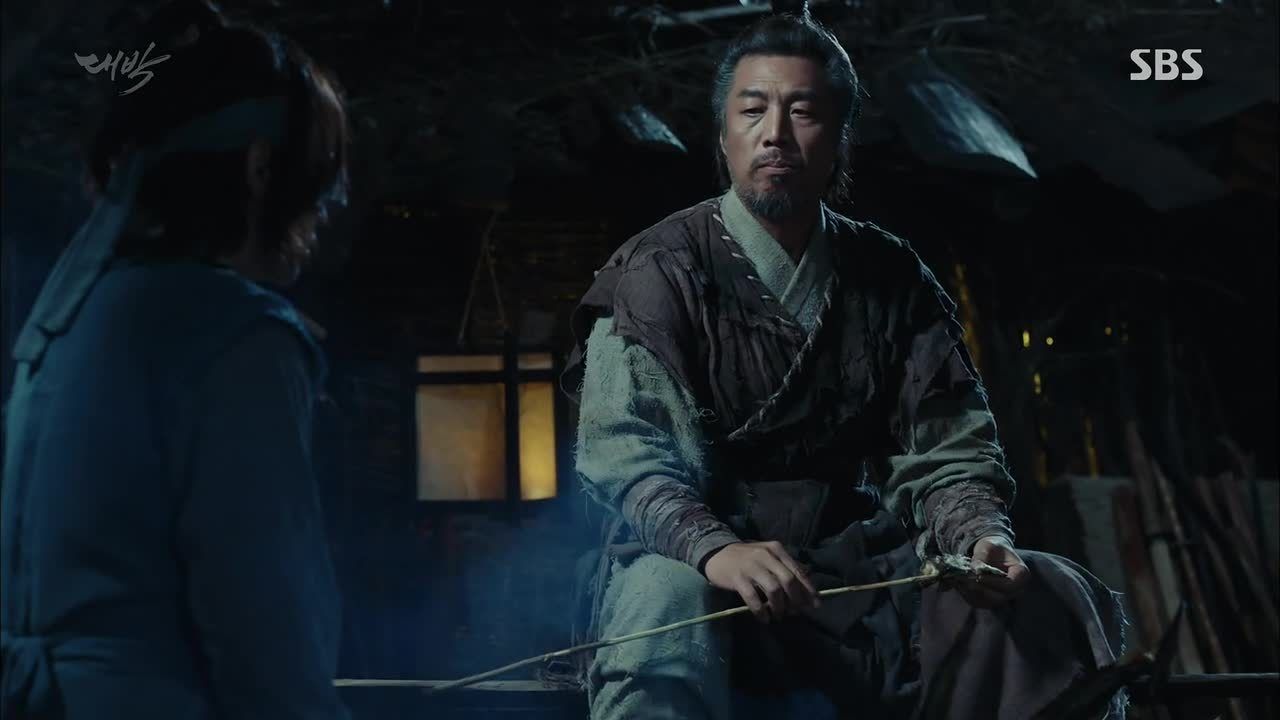 While Dae-gil seeks out Chae-gun, Injwa seeks a martial arts master of his own, who just so happens to have an ill-fated relationship with the aforementioned Chae-gun.
Dae-gil finds Chae-gun in the forest, kneels before him, and asks to be allowed to serve him as a pupil. Chae-gun doesn't understand why someone who wants to become the best tazza in Joseon would need martial arts training, but Dae-gil doesn't give him much choice: he's going off to die, and Chae-gun is more than welcome to try and stop him.
It's a bid to get a compassionate reaction out of a man who's really only showed him compassion up until this point, so Dae-gil takes it on faith that Chae-gun is going to have his back as he infiltrates Ahgwi's slave headquarters to offer fellow slave Seol-im and the others a valuable chance to escape.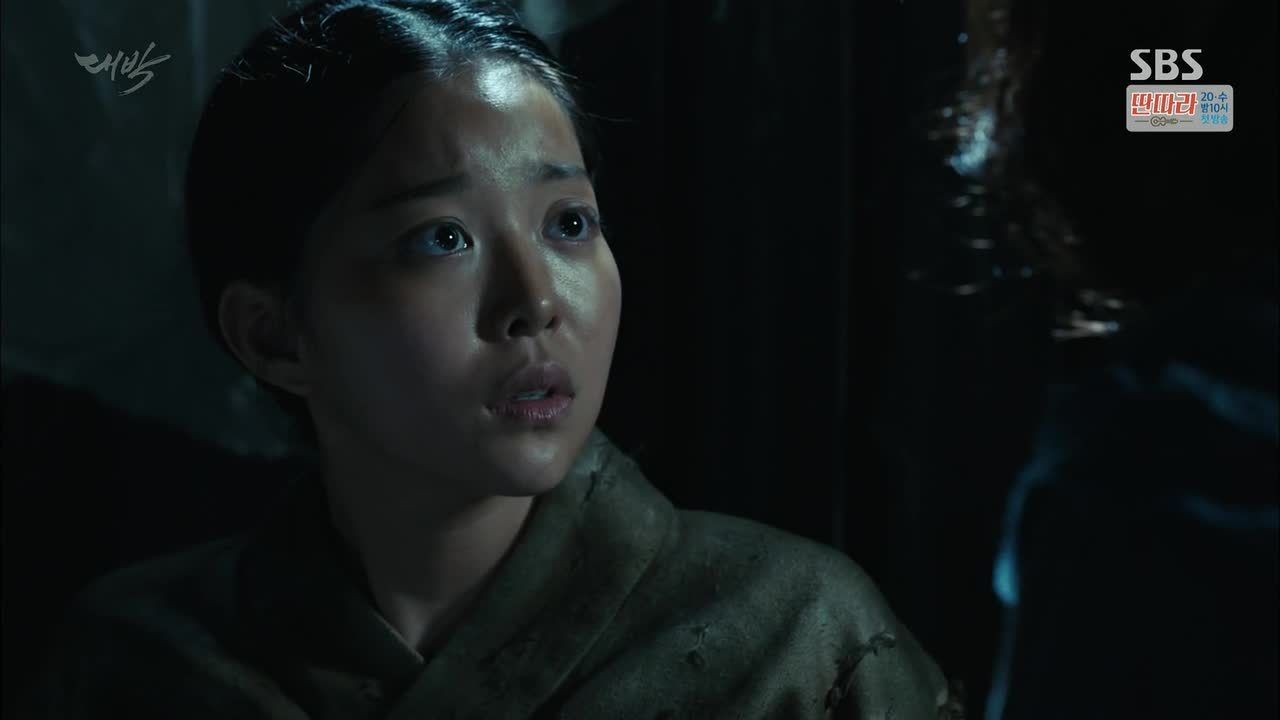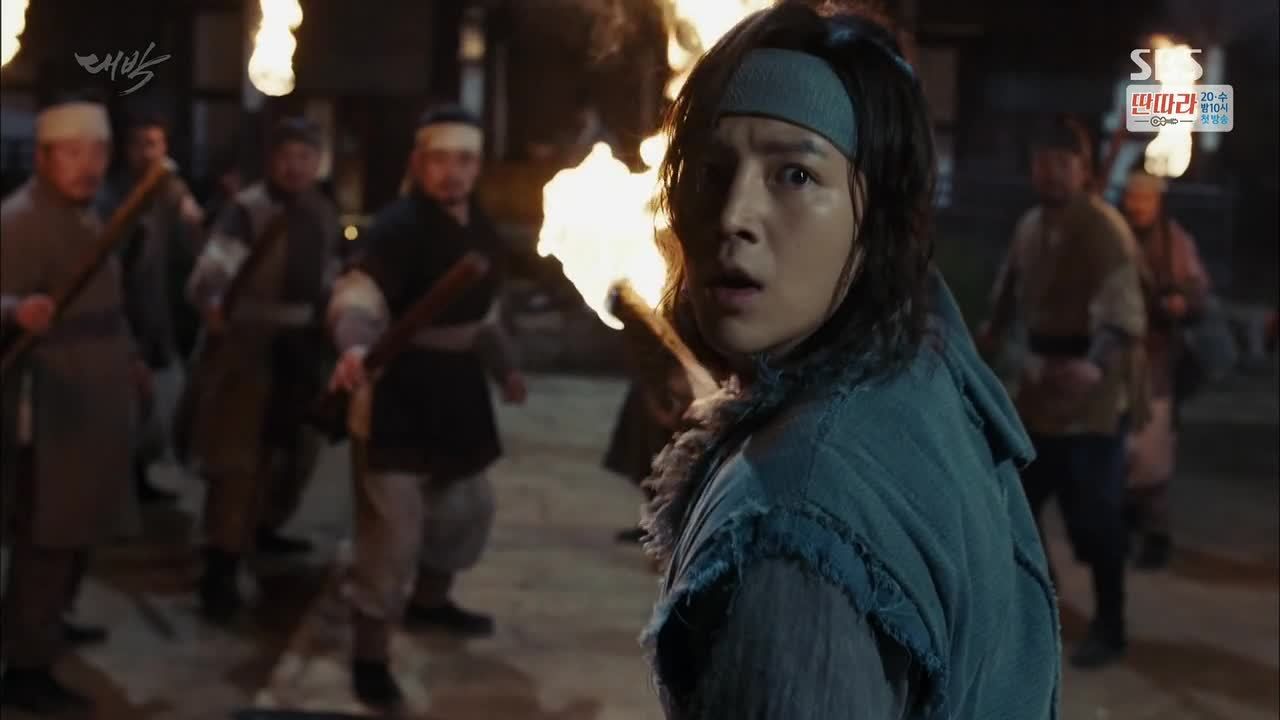 For some reason, he tries just sneaking them all out from the barracks to the main gate en masse, which would rank pretty highly on this show's ever-growing list of really poorly conceived plans. They're obviously discovered before they can escape, and Dae-gil's best hope to keep the guards back is by brandishing a lit torch at them.
He closes the gates and holds them for as long as he can in order to give the others a chance to escape, and gets the crap beat out of him in the process. Ahgwi taunts Dae-gil after he's been subdued and tied up, claiming that all the slaves who escaped because of him will die because of him when they're caught.
The guards return with the first slave they've recaptured, which is of course Seol-im, and Dae-gil vows to kill Ahgwi should he lay a hand on her. Just as Ahgwi is about to slit Seol-im's throat, Dae-gil cries out, "Help me! Please, please help me! I will use the rest of my life to repay you a hundred, no, a thousand times! So do not just watch, and help me! Help me!!"
They all think he's crazy, but we know he's calling out to Chae-gun, who intervenes by throwing stones to interrupt the murder-in-progress. He takes on all the guards who come at him with a wooden bat, and realizes when he reaches Dae-gil that he came to him this night on purpose, and was counting on getting his help for just this moment.
When Chae-gun notes pessimistically that vermin like Ahgwi and his men won't just give up because Dae-gil stepped up alone, Dae-gil says with a victorious chuckle, "I'm not alone."
As if on cue, all the escaped slaves return with whatever weapons they could scrounge up on short notice to face off against their captors. They attack and beat Ahgwi's men back, which Dae-gil sees as just retribution for their oppression.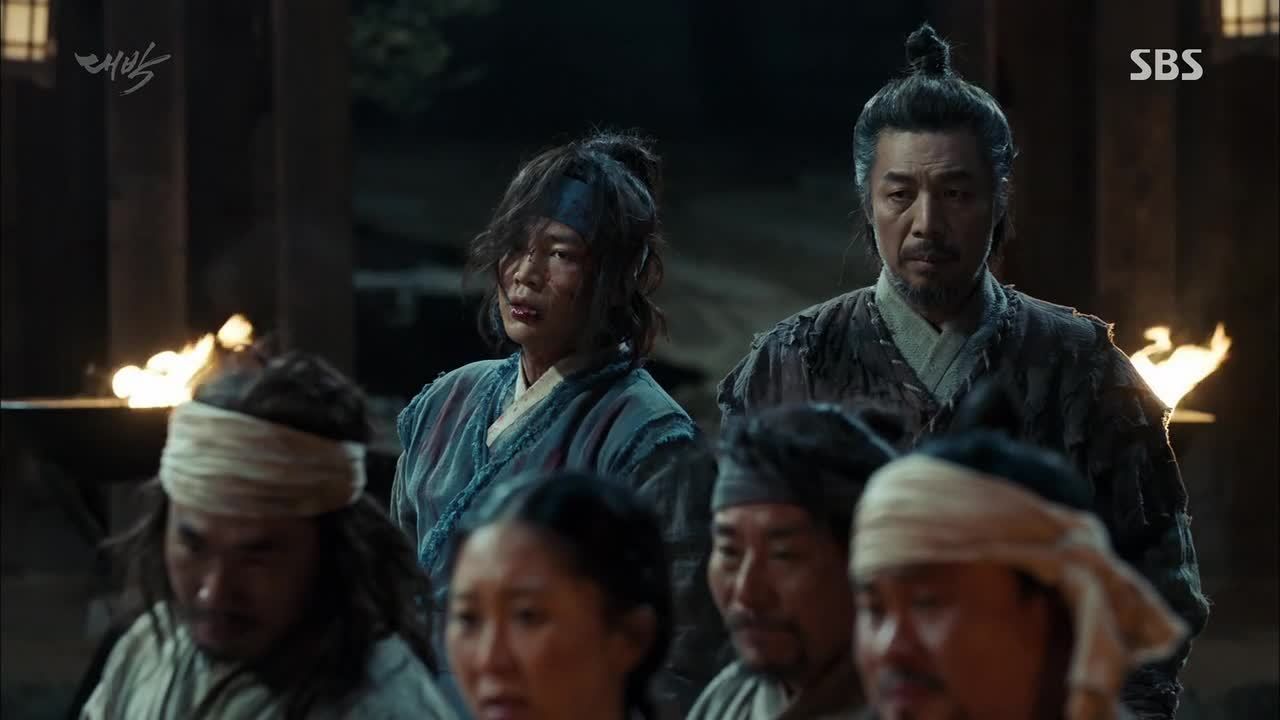 With Ahgwi subdued, Seol-im takes the slave contracts, and calls each slave by name as she burns the contracts, freeing them from their servitude in a surprisingly moving scene. When she reaches her own, a tear falls down her cheek as she reads: "Gye Seol-im."
She burns her own contract, the last one, and declares to the others that they're all free now. They erupt in cheers, leaving Dae-gil and Chae-gun to look on as Seol-im sets fire to the complex where they were enslaved all this time.
As they walk away from the roaring fire that was their prison, Seol-im pulls Dae-gil into a short embrace. "Let's make sure to meet again," she says, before leaving with the others for their hometown.
Chae-gun agrees to take Dae-gil on as his pupil, which Nameless sees and reports back to Injwa. We hear all Injwa's daily reports, including the fact that Yeoning is working day and night to collect anything and everything he can on Injwa.
We find Yeoning sitting in front of stacks of records, though he still hasn't been able to find out the basics, like where Injwa was born and who his parents were. He has to find out in order to know who his enemy really is.
Chae-gun laments that he ever got involved in Dae-gil's mess when Ahgwi shows up to their little campsite, after having thrown a sickle to try and kill Dae-gil.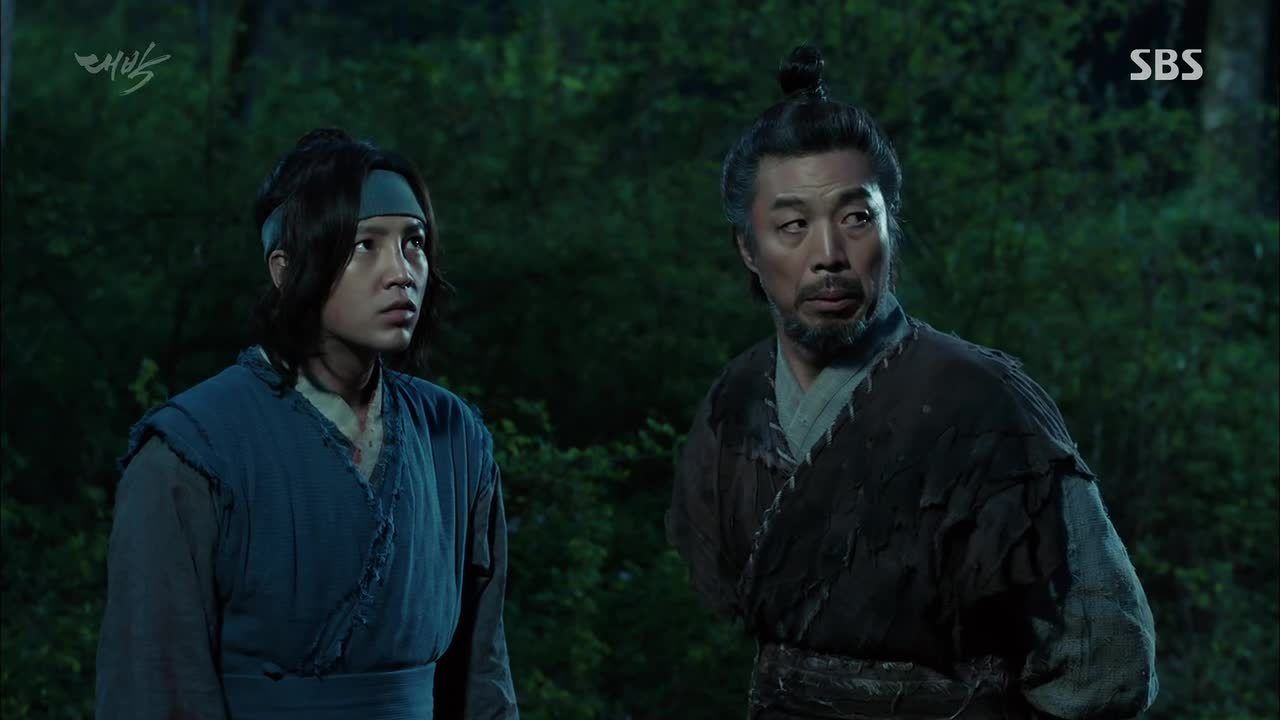 But no sooner do we see Ahgwi rushing toward the two of them do we cut to him tied up and hanging precariously from a tree, having been put there by a tsk-ing Chae-gun.
They hear a nearby tiger's roar, with Chae-gun guessing that the tiger must be verrrry angry, considering that the only female tiger (and his only lady love) in the forest died because of Dae-gil.
He might very well just be making this story up to scare Ahgwi, who flails helplessly in the air as Chae-gun and Dae-gil share sly, knowing smiles.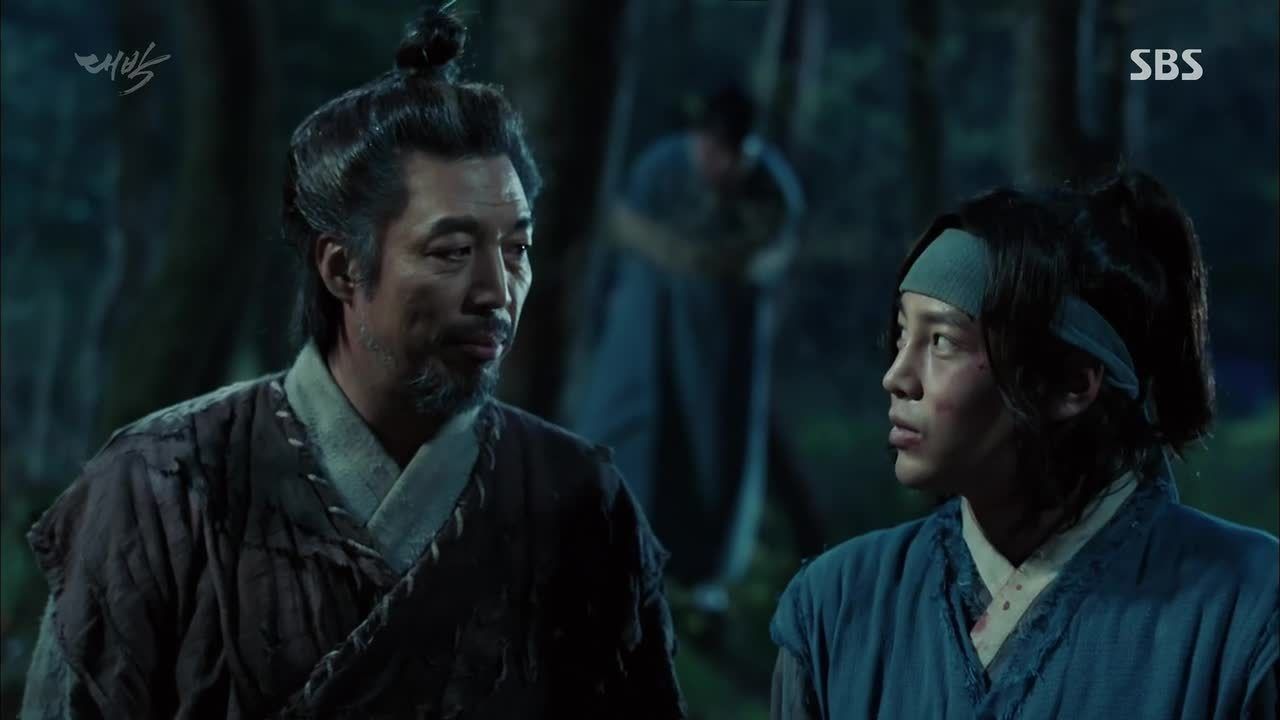 COMMENTS
I appreciated the much more human story of Dae-gil freeing the slaves as opposed to the much more outlandish things that have been happening, and can even appreciate his resourcefulness in using Chae-gun's gruff teddy bear nature to help his cause. Maybe I'm just grateful for having one story beat that actually worked, but I'm not surprised that it was the only story beat that didn't involve Injwa this episode.
So far, Injwa is turning out to be a perfect example of everything wrong with drama villains, which is only compounded by the fact that he has mysterious powers of omniscience no one cares to explain. We're used to villains being cryptic (it's what they do), but Injwa is unfathomable, unshakeable, and worst of all, thoroughly unlikeable. And before anyone says that villains are supposed to be unlikeable, I'd point you to stellar examples where the opposite is true, like Last, Liar Game, and Tree With Deep Roots, just to name a few.
In the absence of having a decently written villain, one that acts as a sort of stand-in for what we could be at our worst, we have someone who can only exist and operate in the fictional world created just for him. He's lacking any sort of realism that would make him at all frightening or even remotely believable, either to us or the characters—which is a real shame, considering that the show seems to be hinging so much on him. Yet he's supposedly not just getting by, but dominating with his strange (and maybe even inhuman) powers, which as of now just seem like a catch-all to explain away every logistical fallacy even remotely related to him.
If we can buy that Dae-gil is somehow immortal until he fulfills his predetermined destiny, then we need to be at least given the chance to believe that Injwa might be… well, whatever he's supposed to be. I'm hoping that this show's penchant for rule-bending when it comes to the gambles made by its characters isn't one that'll continue either, since the winners aren't turning out to be the ones who won the game, or even the ones who outsmarted it.
What's concerning is whether the powers-that-be think that it's enough to make a character seem as though they've outsmarted the game when they've really just interpreted the rules in nonsensical ways. I'm thinking specifically of Yeoning smashing the die so that he could claim to have less than the snake eye thrown by Dae-gil, and of Injwa claiming that he doesn't need to uphold his side of the wager with Dae-gil because he'd actually made it so that Dae-gil would survive. (And he even had the huevos rancheros to claim that he saved him.)
Yes, Injwa's right about not slashing Dae-gil's throat or stabbing him in the heart, which is a factor he could, in fact, control. But are we supposed to believe that he'd taken every single other wound, bleeding or otherwise, into account? And even if he did, he'd be easier to believe had he just stabbed Dae-gil and left him to die, but he stabbed him after breaking most of his bones, shooting him up with arrows, and throwing him off a very steep cliff. You can't retroactively claim you masterminded something with that many X factors and expect to be taken seriously, Injwa. No one buys you.

RELATED POSTS
Tags: Choi Min-soo, Episode 7, featured, Im Ji-yeon, Jackpot, Jang Geun-seok, Yeo Jin-gu, Yoon Jin-seo