SBS delays Advance, schedules Scarlet Heart: Goryeo for August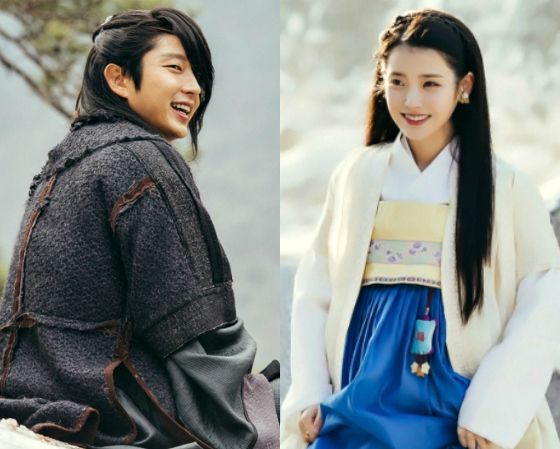 There's been a lot of flip-flopping over at SBS lately, with their Wednesday-Thursday drama Deal being replaced with the new thriller Wanted. Now the same thing is happening with their Monday-Tuesday shows: The new drama from writer Park Kyung-soo (Punch, Empire of Gold, Chaser) about cops called Advance was being planned for the post-Doctors slot in August, but it's been put on hold while fantasy romance Scarlet Heart: Goryeo has secured that timeslot.
It actually seems the smarter thing to do, given that Scarlet Heart: Goryeo is already shooting and will be 100% pre-produced for its run, while Advance has yet to cast. I also remember writer Park Kyung-soo collapsing during Chaser and having to go to the hospital, so I don't think the live-shoot is his friend. Is it anybody's friend?
Scarlet Heart: Goryeo is the remake of Chinese drama Bu Bu Jing Xin that stars IU (The Producers) as a woman who gets time-warped back to the Goryeo dynasty, and becomes involved with a very large family of princes, some of whom are vying for the throne, or her affections, or both.
The princes include Lee Jun-ki (Scholar Who Walks the Night), Kang Haneul (Misaeng), Hong Jong-hyun (Mama), EXO's Baekhyun, Nam Joo-hyuk (Cheese in the Trap), Ji-soo (Sassy Go Go), Kim San-ho (Rude Miss Young-ae), and Yoon Sun-woo (Devoted Min Deul-le). Man, that king had a lot of sons.
It does seem to be the summer of youth sageuk, between Scarlet Heart, Moonlight Drawn By Clouds, and also Hwarang, which hasn't secured a premiere date yet. Is it asking for too much that they all be good? Up to my eyeballs in epic tales of fantasy and romance is a problem I'd like to have.
Scarlet Heart: Goryeo will follow Doctors on Mondays and Tuesdays, beginning August 29.
RELATED POSTS