Yook Sung-jae drops out of Moonlight Drawn By Clouds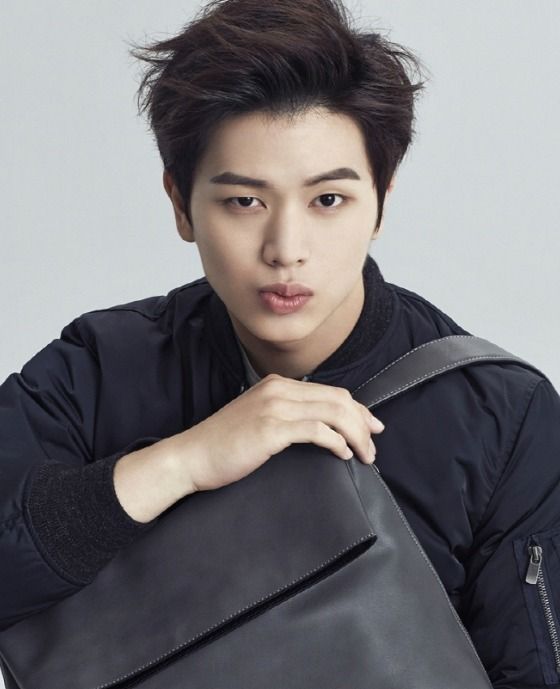 …Probably. I say probably because the last time the press reported that Yook Sung-jae (Village: Secret of Achiara) was dropping out of youth romance sageuk Moonlight Drawn By Clouds, there was a whole wave of denials saying that he was still considering the offer. But so far there haven't been any hasty rebuttals so it looks like the bad news will stick this time, and Yook Sung-jae is out of the project, leaving Moonlight without a second lead.
The web novel adaptation stars Park Bo-gum (Answer Me 1988) as Joseon's Crown Prince Hyomyeong and Kim Yoo-jung (Angry Mom) as a young woman who cross-dresses and somehow ends up as one of his eunuchs. She poses as a worldly man in order to give out love advice, and then as a eunuch she befriends the prince and they fall in love in a coming-of-age palace romance.
Chae Soo-bin (Sassy Go Go) is considering an offer to play the crown princess, consort to Park Bo-gum's character. (Is it weirder that he's going to have a wife, or that he's going to cheat on her with his eunuch?) And Yook Sung-jae was up for the role of a scholar, a smart, wealthy, and carefree young man who befriends the crown prince and the heroine, and becomes the third leg of the main love triangle.
Scheduling conflicts were cited as the main reason that Yook Sung-jae turned the drama down in the end. Is it too much to hope that he got a better offer instead? This drama would've been a reunion with the PD and writers of Who Are You—School 2015, which was a breakout drama for him, though I guess the lovesick puppy role does seem a bit familiar in that regard. I'm sad about him turning it down, but maybe he'll star in something else where he actually gets the girl. It'll happen someday!
Moonlight Drawn By Clouds plans to premiere in early August on KBS.
Via IS Plus
RELATED POSTS