Yoon Doo-joon, Kim Seul-gi up for drama reunion in Second to Last Love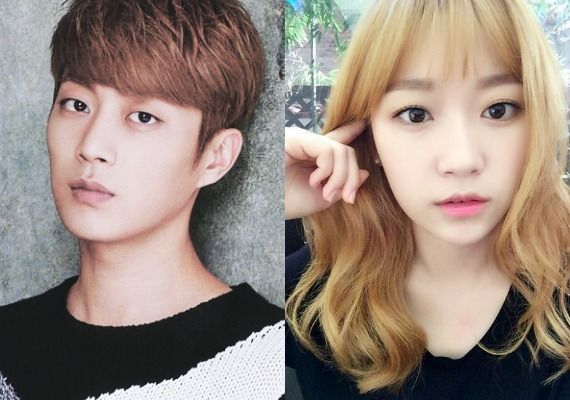 Eeeeeee! This is the drama reunion I want most in all the land, and it might come true? I must've done something good to make the universe happy with me. There's a possible reunion in the works for Splish Splash Love co-stars Yoon Doo-joon (Let's Eat 2) and Kim Seul-gi (Oh My Ghostess), who have been offered supporting roles in the new SBS weekend series Second to Last Love (which for reasons unknown went through a spell with the title Second Love before changing back). I am suddenly so interested in this drama.
Second to Last Love is a remake of the Japanese drama of the same name about a bickering romance and second adolescence between a fortysomething woman who desperately wants something to happen in her life, and a man who wishes that nothing would happen in his. Kim Hee-ae (Mrs. Cop) is up for the leading role, a chief producer at a broadcast station, and Ji Jin-hee (I Have a Lover) has been confirmed to play her love interest, a civil servant at the City Hall's environmental facility.
Kim Seul-gi has signed on to play Ji Jin-hee's little sister, a webtoon writer. And Lee Soo-min (She's So Lovable) has been cast as his daughter. Yoon Doo-joon has been offered an unspecified role, but the press releases say it's one of the leading characters, and he's currently considering the part.
Hm, as much as I want Yoon Doo-joon and Kim Seul-gi to reunite in a drama, if they're not going to get a loveline, that changes everything. So I'll amend my hope for the reunion to include the fine print: Only if they get a romance of their own, ya hear me! I don't think I'd want a reunion this badly if they'd been co-stars in a full-length drama, but something about the short 2-episode format of their lovely time-slip romance Splish Splash Love left us all wanting more. Of their adorable chemistry, comedic charm, and heartfelt looks, that is. Sigh, I won't really be satisfied until they get leading roles in a rom-com together, will I?
Second to Last Love will be helmed by the PD of High Society and Warm Words, and the writer of Emergency Couple and Mister Back, and is set to follow Beautiful Gong-shim on Saturdays and Sundays beginning in July.
RELATED POSTS
Tags: Ji Jin-hee, Kim Hee-ae, Kim Seul-gi, Second to Last Love, Yoon Doo-joon