Jung Woo-sung is up to no good in Asura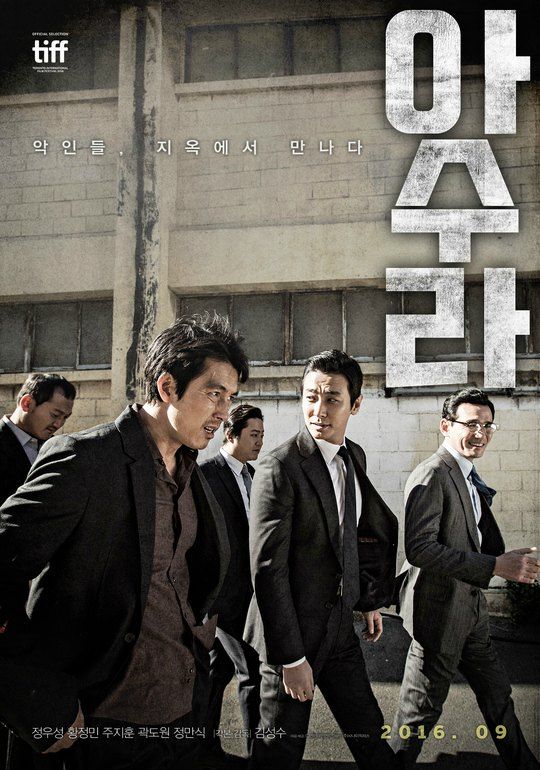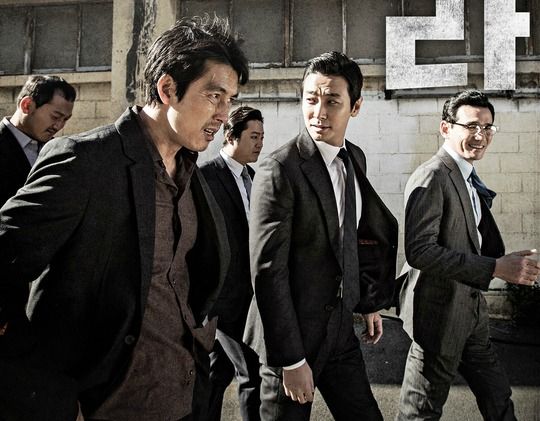 In crime-action-thriller Asura, men who would traditionally be portrayed as the bad guys in most films will fight for survival in a dog-eat-dog world. It's all about corruption, pushing the limits of human evil, and the dark underbelly of the law. A new trailer highlighting the different but equally cruel actions of these five morally-ambiguous men has been released.
Asura follows the story of Jung Woo-sung (The Divine Move, Padam Padam) who plays a seedy police detective who isn't above breaking the law for his own gain. Initially, it was his cancer-ridden wife and her hospital bills that prompted his descent into crime. Now, he has lost sight of what's right and what's wrong.
He is being pressured by corrupt mayor Hwang Jung-min (The Wailing, Himalayas), who wants him to cover up several crimes done in his name involving bribery, gang-related assault, and homicide. Jung's sidekick is junior detective Joo Ji-hoon (Mask), who is sent to infiltrate Hwang's inner circle but ends up slowly succumbing to the darkness around him. 
On the other side is poker-faced prosecutor Kwak Do-won (The Wailing), who uses any and all methods possible, including torture, to get answers. He realizes what Jung is doing for Hwang, and decides he has to be the one to clinch this large-scale corruption case to further his career ambitions. Legal investigator Jung Man-shik (Entertainer) plays Kwak Do-won's loyal follower and henchman. 
Crime action flick Asura will premiere on September 28.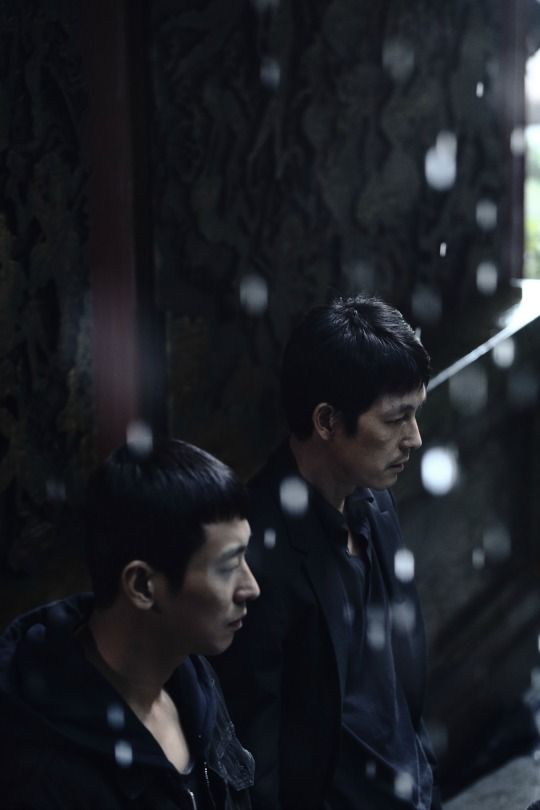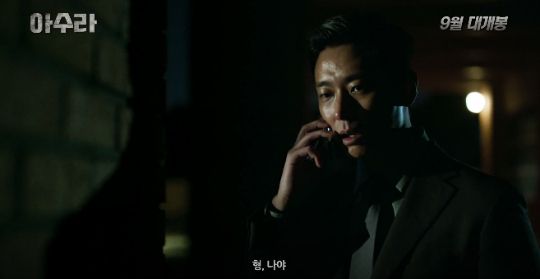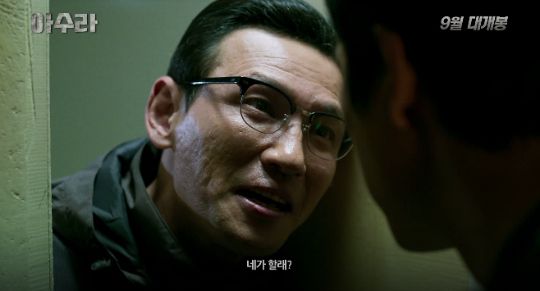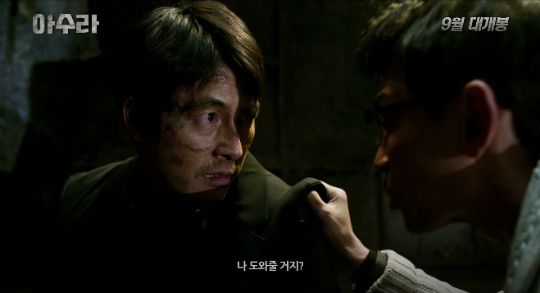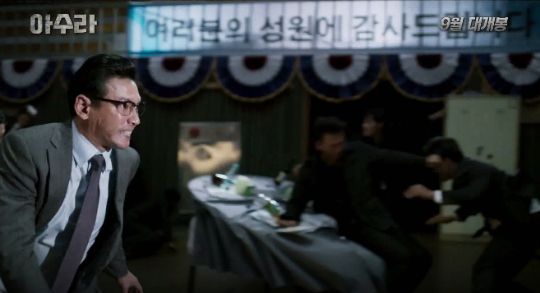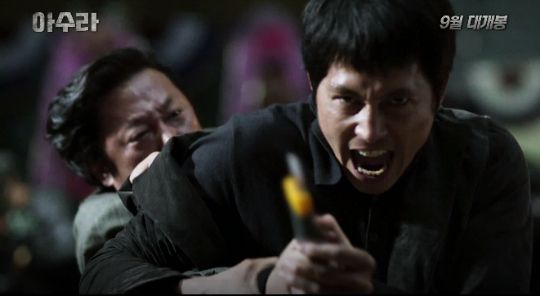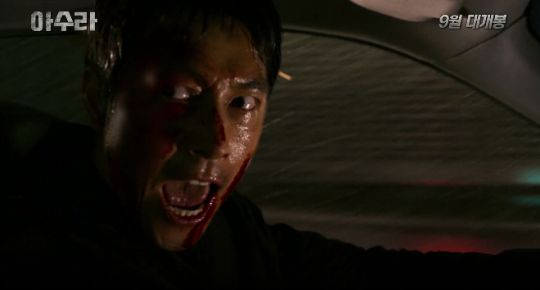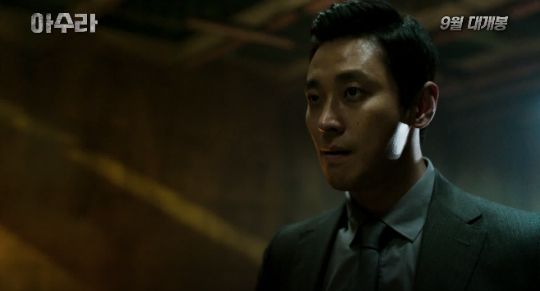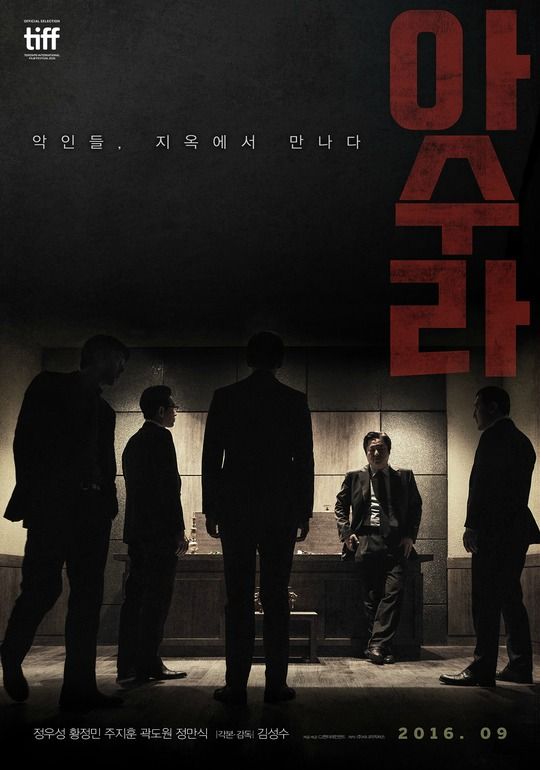 Via Xports News
RELATED POSTS
Tags: Hwang Jung-min, Joo Ji-hoon, Jung Woo-sung, Kwak Do-won