Legendary Shuttle Lee Ji-hoon rules the school
This is a bit random, but I was bored this weekend and decided to watch KBS drama special Legendary Shuttle, and I wanted to recommend it because it was unexpectedly funny and adorable. I picked it up to watch partly because the news of a new season of School had me thinking fondly of School 2013, and partly because Lee Ji-hoon (Mirror of the Witch, Six Flying Dragons) impressed me with his acting in the recent JTBC fantasy sageuk Mirror of the Witch. Plus, I just like high school stories, and this one is short (only one episode!), not to mention that it's all about bromance. I probably should've led with that.
It's a comedy set in high school about the arrival of a new transfer student named Kang Chan, played by Lee Ji-hoon, who is rumored to be a legendary fighter. He transfers from Seoul to a school in Busan, and before he even arrives, the legends about his fighting skills and his epic 17 to 1 battle (why is this always the number in fight legends?) precede him. The person most affected by Kang Chan's arrival is the school jjang, Jo Tae-woong, played by Seo Ji-hoon (Signal). But to Tae-woong's surprise, Kang Chan doesn't want to fight him to be top dog, and strikes up a friendship with him instead.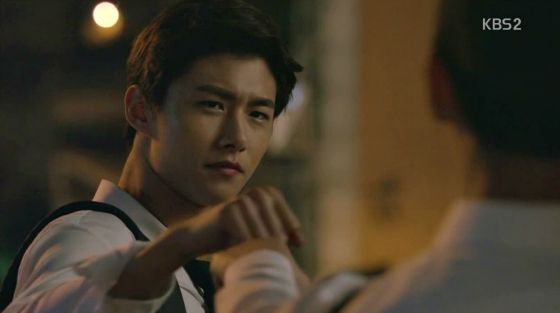 We start to see some cracks in Kang Chan's story, and it's clear that he's hiding something critical from his past, which comes back to haunt him in a big way when another transfer student arrives: Kang Chan's old classmate from Seoul, Seo Jae-woo, played by Kim Jin-woo (Operation Chromite, Puck!). The three boys get caught up in a tangled battle for alpha status and basic survival in high school, but the story is told in a humorous way and ends up being about friendship. I didn't expect a drama about high school gangsters to be cute, but it was funny and uplifting, like the goofy comedy little brother of School 2013.
There are cameos from Yoo Oh-sung (Uncontrollably Fond), announcer Jeon Hyun-moo, comedian Ryu Dam, and others. More than anything, the drama special made me a fan of the trio of actors in the lead roles, it made me excited to see what they'll do next. It's times like this that I wish High Kick were still around, because Lee Ji-hoon would be perfect for a sitcom. Hopefully someone from Legend of the Blue Sea was watching and he'll be given lots to do in his upcoming role.
Legendary Shuttle aired on October 2 as the second drama in KBS's 10-episode Drama Special lineup, which airs once a week on Sunday nights.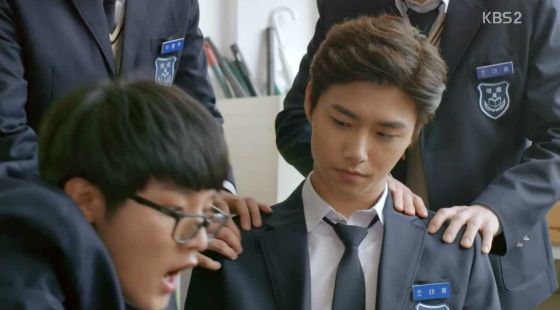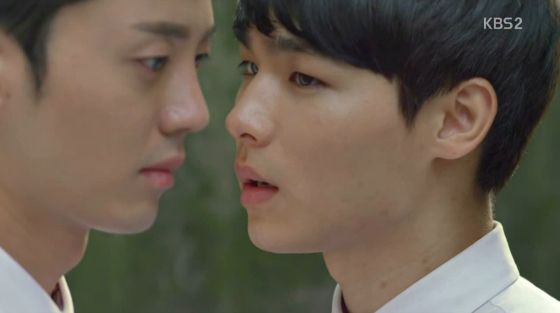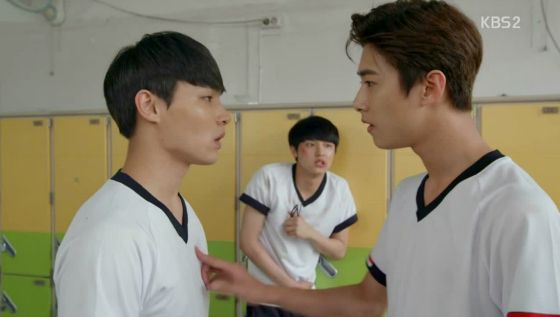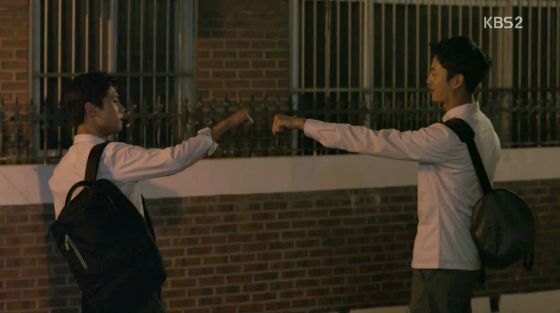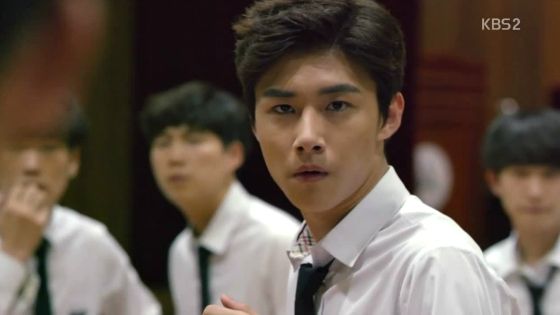 Via News1
RELATED POSTS
Tags: Drama Special, Lee Ji-hoon (2), Seo Ji-hoon