Only the Goblin sees what lurks behind the door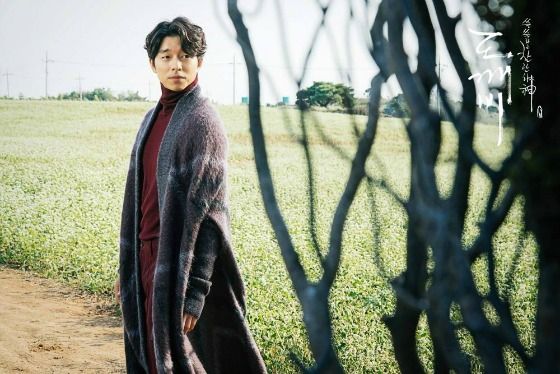 We've got three stills taken from three different angles of one scene, but there's really not much I can decipher other than the obvious: in broad daylight, something behind an old, abandoned, ivy-covered gate catches the attention of our titular goblin played by Gong Yoo (Train to Busan, Big), giving him pause.
tvN's new fantasy romance The Lonely, Shining Goblin is the latest project from the writer-director team of the colossal success that was Descended from the Sun. They've teamed up once more for a supernatural tale about a goblin named Kim Shin (Gong Yoo) who wrestles with his immortality, an irreversible fate or curse unless he acquires a human bride. His roommate is an amnesiac reaper played by Lee Dong-wook (Bubblegum) with whom he has an unusual relationship. Kim Go-eun (Cheese in the Trap) plays a girl who has "the fate of someone who should've died" and claims to be the goblin's bride. Yoo Inna (One More Happy Ending) and Yook Sung-jae (Village: Secret of Achiara) are also set to appear.
Taken near the end of September in Gochang County of the North Jeolla Province, these sunlit stills of Gong Yoo are a bit of a contrast from the dark and mysterious breadcrumb of a teaser that came out last week, but there's still an air of portent that comes across. Ambiguous breadcrumbs aside, I won't need to be asked twice to tune in; they already had me at Gong Yoo, with Kim Go-eun an added bonus.
The Lonely, Shining Goblin will premiere on December 2 after The K2 ends and air on Fridays and Saturdays.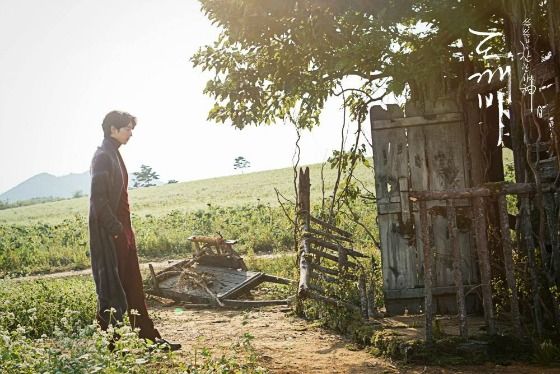 Via Sports Donga
RELATED POSTS
Tags: Gong Yoo, Kim Go-eun, Lee Dong-wook, The Lonely Shining Goblin, Yoo Inna, Yook Sung-jae