Stills from Jung Ryeo-won's new film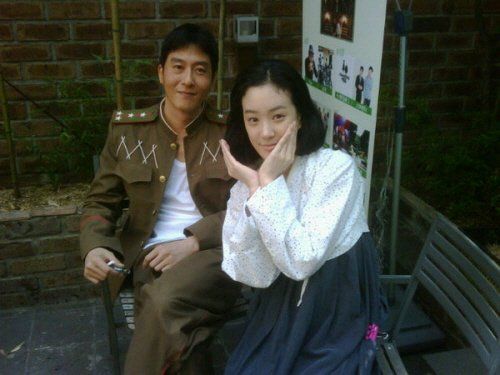 Here's a first look at the new film Sleeping With the Enemy, starring Jung Ryeo-won (My Name is Kim Sam-soon, Princess Ja Myung Go) and Kim Joo-hyuk (Terroir, My Wife Got Married).
The film started production on the 9th, and reported a jovial team spirit on the set from the start. Sleeping With the Enemy is another war-anniversary project, but differs from other fare in its smaller focus. It's not so much about warfare, as it is about two people who meet in the midst of war.
Kim Joo-hyuk plays a Northern soldier who comes upon Jung Ryeo-won's country maiden in a quiet village. The village and its inhabitants seem to be the primary backdrop of the film, and I'm looking forward to a different focus on remembering the war.
Jung's transformation is pretty striking, and it'll be her first project in a year, so expectations seem to be high.
The film also stars Yu Hae-jin, Kim Sang-ho, Byun Hye-bong, and Yang Jung-ah.
Via Star News
RELATED POSTS
Tags: Jung Ryeo-won, Kim Joo-hyuk