Ad Genius assembles cast for poster shoot
I'm still on the fence about KBS's new Monday-Tuesday drama Ad Genius Lee Tae-baek, not sure I'm completely onboard the success-story drama about a hard-working country fellow who comes to the big city and makes it, but for now it does have an appealing cast.
Here are the main leads in the poster shoots, shot this week in Seoul: Jin Gu (26 Years) as our titular hero, Park Ha-sun (High Kick 3) as his primary love interest and aspiring copywriter, Jo Hyun-jae as a cool-headed "elite" ad executive, and Han Chae-young as an ambitious businesswoman who threw away her past in her pursuit to become a top ad exec. With terrible taste in pants. Yeah, I know, it's "chic." It's also pretty fugly.
This sort of sounds like it's Baker King with a cast of their unnis and hyungs, but it sounds like Ad Genius is aiming for a brighter mood. Hopefully less birth secrets and angst, and a little more feel-good moments. Hey, happy times can be dramatically interesting too!
The drama has also lined up a pretty solid group of veteran supporting actors, pictured at bottom: Bang Eun-hee (Life Is Beautiful, All My Love), Hong Ji-min (Golden Time), Go Chang-seok (Gone With the Wind), Shin Seung-hwan (Jeon Woo-chi), and Kwak Hee-sung (Hanbando).
I've seen most of them in action and they've got comic chops, so I can see how they'll fit in. Hong Ji-min has a big personality and a dynamic presence, so she ought to be memorable as the creative director of an ad company whose current creative block has driven her to hysterics. Then there's the ad producer played by Shin Seung-hwan, who has learned the art of covering up for his lack of skill with a glib tongue.
Go Chang-seok, who's such a big teddy bear of an ajusshi, plays the president of a tiny shop and is named Ma Jin-ga. HA, are we going to get a bunch of Mazinger puns? He's the father to Kwak Hee-sung, whose character is named Ma Yi-chan… and I dearly hope we get some My Chan jokes in there too. They're right there! It's practically mandatory.
Last but not least, Bang Eun-hee plays Park Ha-sun's aunt, who's hot-tempered and devoted to her niece, ready to do anything for her if necessary.
Ad Genius Lee Tae-baek replaces KBS's current Monday-Tuesday show, School 2013, in February.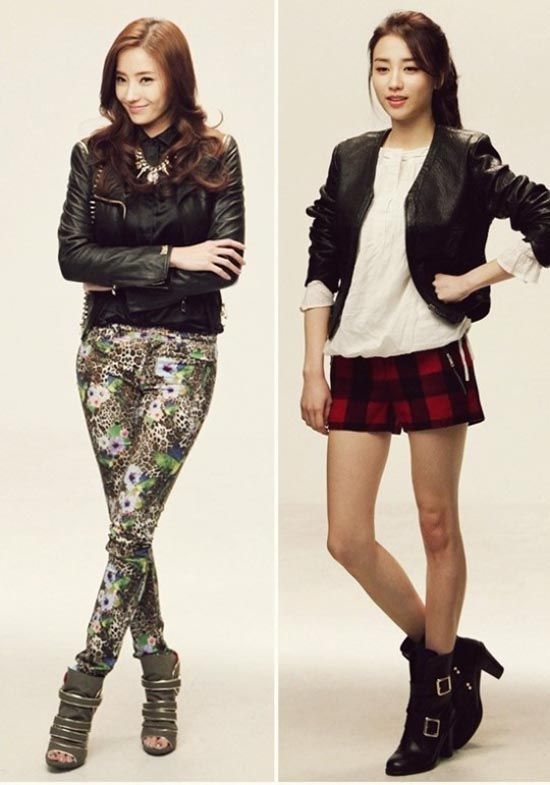 RELATED POSTS
Tags: Han Chae-young, Jin Gu, Jo Hyun-jae, Park Ha-sun