Song Seung-heon picks new drama, When A Man Loves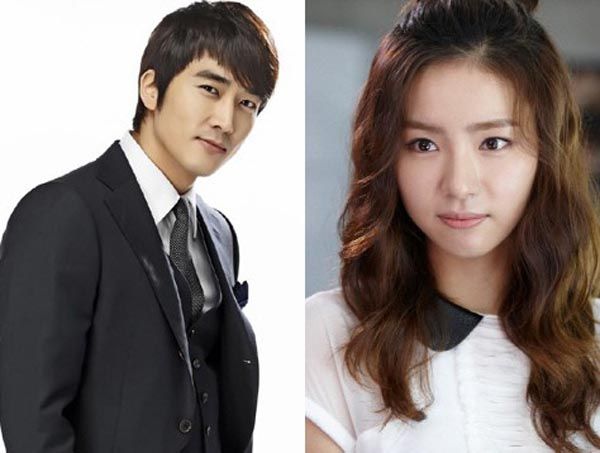 It's only been half a year since Dr. Jin called it a day, but Song Seung-heon is coming back with another MBC drama series. Y…ay?
This one's called When A Man Loves, and I sincerely hope this drama's answer to that isn't "…he travels through a wormhole and also falls in love with the doppelganger, because why have one true love when you can have two?" The object of his affections is Shin Se-kyung (Fashion King), which is interesting in that she seems like the exact same type of actress as his Dr. Jin co-star Park Min-young: pretty, young, sweet, gets the job done, though sometimes possessing of a frustrating emotional block. Coincidentally, both leads headlined seriously questionable WTF dramas in the past year; perhaps they're looking for redemption?
Both Song and Shin are in final negotiations, which means that the casting isn't technically finalized, but most outlets are treating it as a done deal. We don't have much info on the plot yet, only that the hero is a junior member in a crime organization, and when he falls for a young woman, the two are swept up in the whirlpool of passionate romance. Yeah, more details would really help, since basically that just tells us that Boy In Gang Meets Girl, Probably Loses Girl, Possibly Gets Girl Back.
It sounds like a melodrama driven by an strong love story, which is something I can picture given the producers attached: When A Man Loves comes from the director of Arang and the Magistrate and the writer of Equator Man. So at least this time they're both in good hands.
The drama's already got a timeslot, and will take up the Wednesday-Thursday broadcast window after Level 7 Civil Servant ends in April.
Via E Daily
RELATED POSTS
Tags: Shin Se-kyung, Song Seung-heon