Descended From the Sun teases love and war
Or is it love as war? Probably both, in this drama. Descended From the Sun got an extended preview at the KBS Drama Awards, because it's (hopefully) the next big show on their 2016 drama slate. They've got heavy-hitters Song Hye-gyo (That Winter, The Wind Blows), Song Joong-ki (Nice Guy) in his army comeback, hit writer Kim Eun-sook, and PD Lee Eung-bok of Secret together in a 100% pre-produced drama shot overseas. It would be an understatement to say that expectations are riding high.
The drama is about the love story between an elite soldier (Song Joong-ki) and a doctor (Song Hye-gyo) deployed to a fictional foreign country at a time of war. The teaser opens on Song Hye-gyo's oath as a doctor, and then the two leads meet and immediately begin to flirt. Song Joong-ki: "You must not have a boyfriend if you're a doctor, because you're too busy." Song Hye-gyo: "You must not have a girlfriend if you're a soldier, because you work so hard."
But then the more she's around him, the more she finds herself in increasingly dangerous situations. She decides that he's too dangerous to be around and she doesn't like being in peril, but admits that she finds him appealing whenever they make eye contact. He asks whether he should apologize or confess for the stolen kiss…
But in no time Song Hye-gyo is held hostage and crying with a gun at her head. (The English narration is annoying, because we get the drift — he's dangerous to be around.) The teaser ends on a dramatic cliffhanger, with Song Joong-ki out in the field and not answering his radio after an attack. The scale does look big, as promised, and this time we got a glimpse at a love story that could be sweeping — or okay, at least bantery and cheeky with a potential for sparks, war or not.
Descended From the Sun follows Master of Trade—Inn 2015 on Wednesdays and Thursdays in February.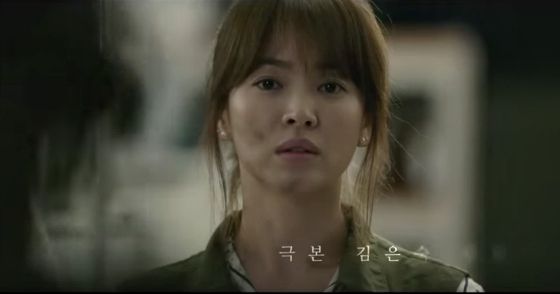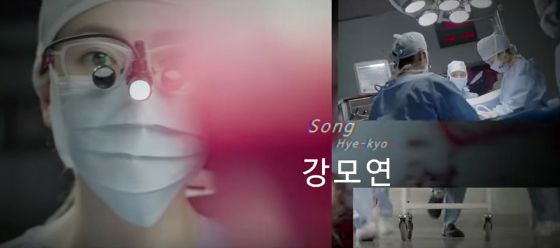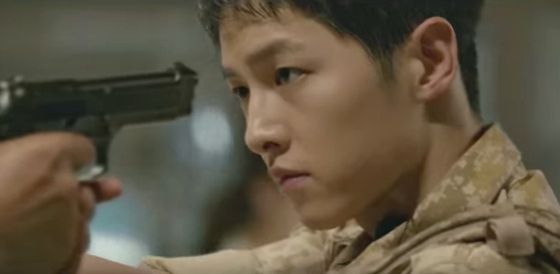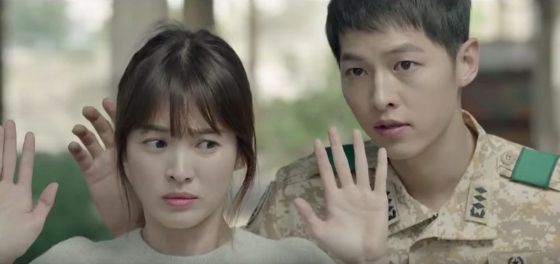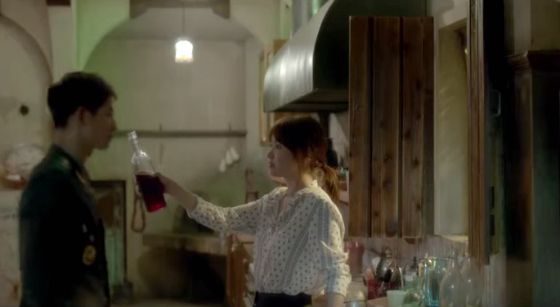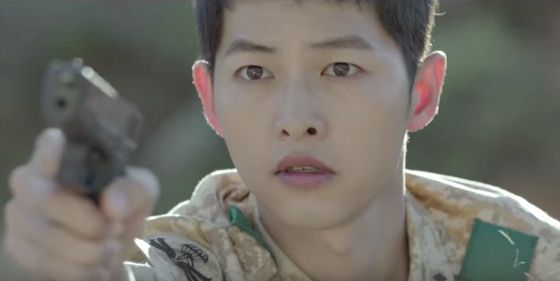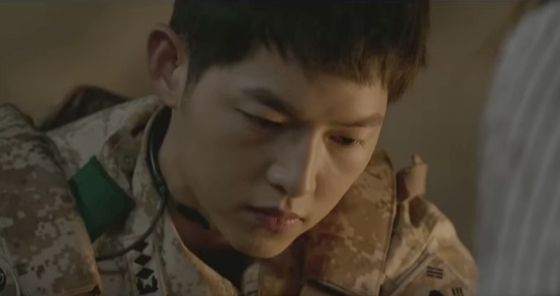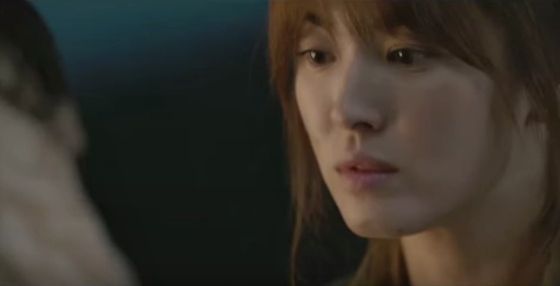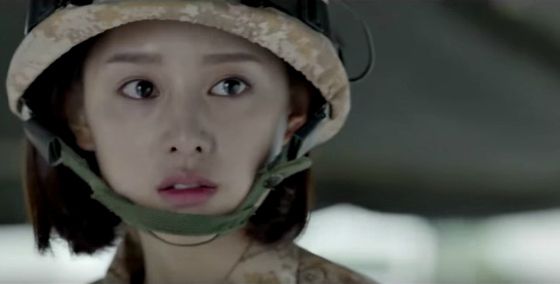 Via The Fact
RELATED POSTS