Kim Sun-ah is a Fresh Woman
Need a laugh? Trust Kim Sun-ah, star of SBS's upcoming City Hall, to do it for you.
The previously released stills of the pageant scene showed Kim in a pretty pageant dress; here, she pokes fun by parodying Rain, who sported a similar goofy look while promoting his song "Fresh Woman." (Video below.)
SONG OF THE DAY
Rain – "Fresh Woman." I know I'm not the only person who thought for the longest time that Rain was singing about "fresh ramen, fresh ramen"! Mmm, ramen. [ Download ]
Audio clip: Adobe Flash Player (version 9 or above) is required to play this audio clip. Download the latest version here. You also need to have JavaScript enabled in your browser.


City Hall drama premieres on Wednesday, and this goofy Fresh Woman segment isn't the only dance to look forward to — there's also an upcoming tango between Kim and her co-star, Cha Seung-won.
The scenes occur after Kim's character joins the pageant to win the prize money to pay off card debts. (They're really milking the comic pageant silliness to hype the drama's premiere, aren't they? Well, as long as it works…)
If you wanna compare, here's Rain's own goofball performance: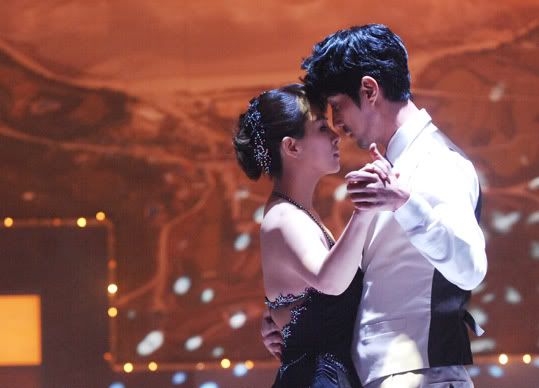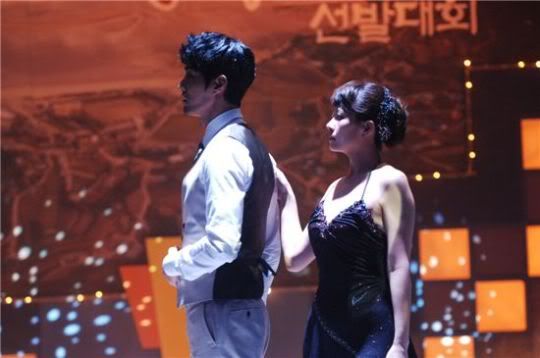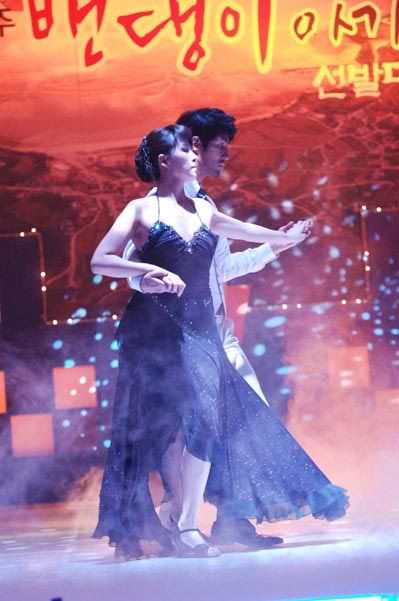 RELATED POSTS
Tags: Cha Seung-won, City Hall, Kim Sun-ah, Rain