Choi Jung-won cast in Pick the Stars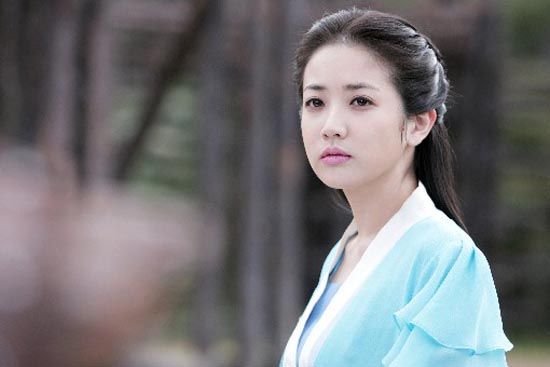 Looks like Han Ji-hye is out, and Choi Jung-won is in. Much (perhaps even most) of the time, when productions announce that actors are almost cast in dramas (as in, the only thing left is to finalize paperwork), that turns out to be true. With Pick the Stars [별을 따다 줘], talk of Han Ji-hye taking the role was premature.
The new SBS drama has already cast Kim Ji-hoon as the male lead and comes from writer Jung Ji-woo of dramas How to Meet a Perfect Neighbor and Family Honor. Choi's character is a bit immature at 25 years old, dreaming of a Cinderella scenario wherein a prince on a white horse will come along and change her life. After her parents suddenly die, she has to find her own way in the world.
Choi Jung-won was last in the KBS sageuk series Kingdom of the Wind last year, and says she was drawn to this character because she wanted to show the character as strong as well as pretty. Her character's name is Jin Pal-gang, which incidentally means "deep red."
Pick the Stars will be a 20-episode series that airs on Mondays and Tuesdays beginning January 4. It follows Angel's Temptation, which moved up to the 9pm hour to avoid competition from Queen Seon-deok (which may have saved it, as it is doing strongly in that hour, albeit without competition). Then, SBS will also bring back drama programming to its 10pm hour, and will air medical sageuk Jejoongwon (about the first doctors of Western medicine in 19th-century Korea) right after Pick the Stars.
Via OSEN
RELATED POSTS
Tags: Choi Jung-won, Kim Ji-hoon, Wish Upon a Star