Kim Tae-hee only good for television?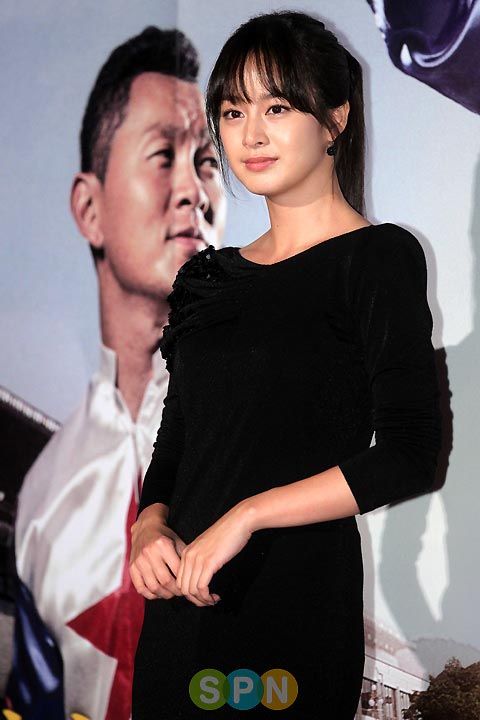 Kim Tae-hee is one of the most famous actresses of her age/generation and an undisputed CF queen, and her dramas have typically performed very well. Yet once again her foray into film has yielded bitter results, and the horse-racing-based Grand Prix has had a poor showing at the theaters.
In nearly three weeks since the film released, Grand Prix has drawn less than 170,000 admittances, and was 15th place in the box office charts over the past weekend. (For comparison purposes, Cyrano Dating Agency and Invincible both opened on the same day, and they both hit 1 million admittances in the first week. Their current numbers are approaching 2 million. The current No. 1 Korean box office performer of all time is The Host, which stands at 13 million.)
Kim's previous films, 2006's The Restless and 2007's Venus and Mars, also disappointed expectations, though the former performed much better than the latter. (The Restless totaled 1.45 admissions, while Venus and Mars recorded a mere 340,000.) Contrast that with the strong performances of her dramas: IRIS, Stairway to Heaven, and Love Story at Harvard.
Some are going so far as to call it a "big screen jinx," though I think it's a simpler case of Kim Tae-hee lacking the charisma for film; dramas are better suited for her because the audience has a chance to develop a rapport with her character over 16 to 20 episodes that film doesn't allow.
On the upside, perhaps this bodes well for her upcoming romantic-comedy television drama My Princess, co-starring Song Seung-heon. That show is slated to air in January 2011.
Via OSEN
RELATED POSTS
Tags: Kim Tae-hee