Gong Yoo and Im Soo-jung for Vogue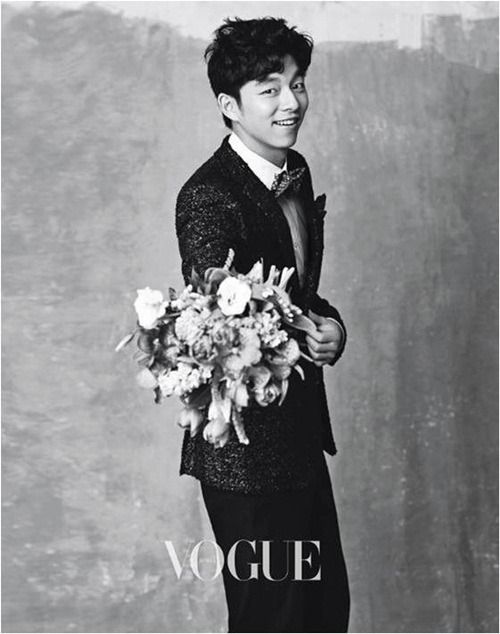 My boyfriend brought me flowers! Wait…did I just say that out loud? … Oh, like you weren't thinking it. Why he's dressed up like a lounge singer to do it is beyond me, but hey, that smile makes up for a lot. It covers over a multitude of sins, as they say.
It's Gong Yoo, Im Soo-jung, and puppies. Need I say more?
The stars of the upcoming romantic comedy Finding Kim Jong-wook got together for a Vogue shoot and interview, looking every bit their adorable selves. And as if they weren't cute enough already, someone gave them puppies to hold. It's like a caramel apple, dipped in marshmallow, with a chocolate shell.
The two are longtime friends (with the requisite dating rumors, of course) and debuted in the same year. They said of each other: "She has a strength and a presence that can't be taken lightly." "Gong Yoo is a good person who has an energy that brightens others around him."
When asked about how they see acting now in their 30s (she's 30; he's a year older), he said: "I want to do the kind of acting that holds ideals and dreams, and unearths subjective colors, while giving me a sense of accomplishment. The most important thing is a genuine sincerity." She added: "In my twenties, if I chose projects to widen my acting spectrum and be acknowledged as an actress, now I also weigh what I communicate to the public."
The full spread and interview will be in the December issue of Vogue Korea. Finding Kim Jong-wook premieres in theaters December 9.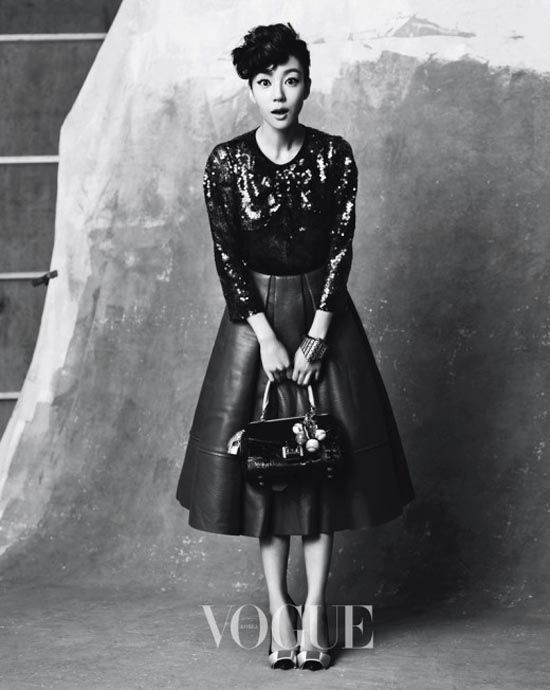 Via Star News
RELATED POSTS
Tags: Gong Yoo, Im Soo-jung, photo shoots