Kim Myung-min starts filming Pace Maker
It's nice to see Kim Myung-min lightening up again, considering how intense and emotionally draining his projects have been in recent years. (For instance, he played a minister who loses his faith in God when his daughter is kidnapped in The Demolished Man, and pushed his body to the limit while playing a dying man in My Love By My Side.)
He was in the recently released mystery-sageuk-comedy Joseon's Great Detective, which let him show his underutilized comic skills, and how he dons a chicken helmet for his new movie Pace Maker.
This is the first still released from the movie, which just began filming this week. In it, Kim plays a marathon pace maker — a runner who is employed to set the pace at the outset of a race, usually in order to help another runner stay on track to win. For instance, Kim's character only runs 30km of the race, and dreams of becoming a top marathoner in full 42km races who runs for himself.
At the point in the story that the pictured scene takes place, Kim has given up on his dreams and is living at his friend's chicken restaurant, in exchange for delivering food orders. When the delivery bike breaks down, he runs. And if you happen to have a chicken helmet on hand despite not needing it when you're bikeless, why pass up the chance to wear it, eh?
"National actor" Ahn Sung-ki (Fair Love, May 18) plays the cold-hearted director of the national marathon team who uses Kim's character as part of his training strategy for his athletes. Go Ara (Who Are You, Heading to the Ground) plays a pole vaulter who becomes friends with Kim's character.
Kim described the project: "Pace Maker is a really hopeful and touching human story. Whenever I'm doing a film's first shoots, I don't a complete grasp of the character yet and I'm just working with what I've prepared, but I have a good feeling about this movie." (As you may know, Kim's famous for his extensive preparation and character analysis, and his devotion to his roles. He doesn't necessarily advocate Method acting as the best way to go, and in fact calls it a "foolishly stupid" style because it's so difficult and taxing, but it's the only way he knows how to work.)
While Pace Maker isn't necessarily comedic, since it's described as an uplifting character drama, at least we won't have to watch him die this time. Kim as the underdog, being warm and fuzzy again? Yes, please!
Just for kicks, here's the close-up: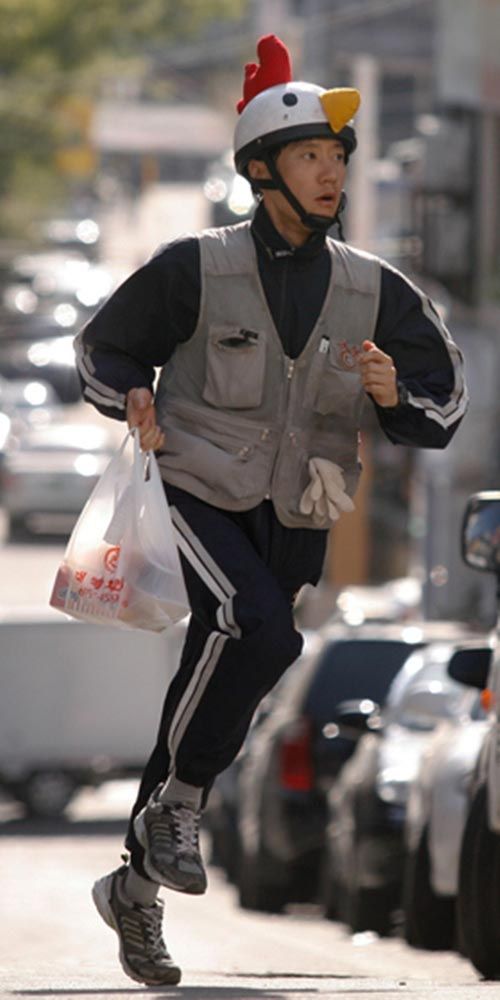 Via TV Report
RELATED POSTS
Tags: Kim Myung-min