Yoon Kye-sang: "Wishing love for everyone…crushes are heartbreaking!"
[New guest blogger alert! We here at Dramabeans are always incredibly appreciative of everyone who's given us their time and efforts, whether it be guesting for recaps, newsy posts, or providing goodies like this one. Thanks to sassychef — we hope to be seeing more of you around these parts! –javabeans]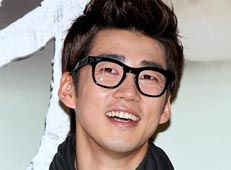 The "Perfect Man" is back! For an interview, that is… The dynamic actor, who portrays the sweet and perfect Yoon Pil-Joo (Best Love) and the mysterious Poongsan (Poongsan, formerly Phungsan Dog) who crosses the dangerous border between the North and South Korea as a courier for hire, is the one and only Yoon Kye-Sang (Who Are You?, The Moonlight of Seoul, Best Love), who seems pretty darn close to perfect to me.
In an interview conducted by Money Today Star News back on June 14th, just as Best Love was heading to its finish, the star revealed answers to the many questions his fans wanted to know.
On one side we have an oriental medicine doctor who suffers from an unrequited love for Gu Ae-jung (Gong Hyo-Jin), a celeb who's seen better days of her fame on the ever popular twice-weekly MBC drama, Best Love. On the flip side, there's the dark and gritty film about a man that barely ever utters a word as he crosses North and South Korea's dangerous borders as a courier. If Yoon Pil-joo is the perfect man within a fantasy, then Poongsan is the rough masculine manly man…you can say that Yoon Kye-sang is the perfect blend of both. So let's dig a little deeper to see what Team Pil-joo's Yoon Kye-sang is made of!
Poongsan has recently opened…It must have brought back a lot of memories of the tough filming conditions for you.

I very much enjoyed watching it on screen. Even though I was in the movie, once I saw the film as a whole, it made me realize yet again just how special this film is…also that the director is a genius. The movie staff was so passionate about the movie that it made me work even harder. Everyone including the staff and the actors gave their all for this film.

There seems to be a lot of anticipation and expectation for this movie.

I really hope it does well. My wish for the success of this film seems to be greater than usual. The staff worked so hard. But as the fate would have it, the robots of Transformers seem to have taken over at the box office… Darn those robots… (chuckle)

We can all see how hard the filming must have been. We can even see the steam rising off the bodies in the film!

Whew…it really was tough. I'm glad that the harshness shows through. I can't even describe how cold it really was!

Emotionally speaking, it couldn't have been easy. Especially without speaking any words.

I remember how difficult it was at times. The driving scene with In-ok was especially hard. Everyone is talking around me, and my character just watches the dialogue around him without uttering a word. I was to convey all my thoughts just through my expressions… Luckily the actors I was working with were so good that we were able to get through the scene. Thank goodness.

Poongsan and Best Love couldn't be more different from one another.

I was determined to do Poongsan… While shooting Road No. 1, I was able to play a masculine character. Many viewers didn't seem to know I could play such roles. This made me want to do another project where I can show everyone I can play those type of characters too when Poongsan came along. I knew Best Love would be more mainstream. I thought to myself that it may not be the best to typecast myself as the artist that only got involved in the artistic indie films. In my opinion, it is so much better to broaden your scope of work and also to work on some projects that can garner you much love of your respected fans.

It looks like you did achieve that from Best Love.

I was lucky that the show worked out so well for me..It makes me very happy.

If you had to pick, would you say you're more similar to Yoon Pil-joo or Poongsan?

I would probably be more like Poongsan than the other…but that's not to say that I'm not like Pil-joo. There's definitely some of him in me. At first, it was a little difficult to play Pil-joo because he seemed so dull in comparison to Dokko Jin. So I started to let more of Yoon Kye-sang come through the character, and it seemed to work…and I got to become more familiar and comfortable playing the character.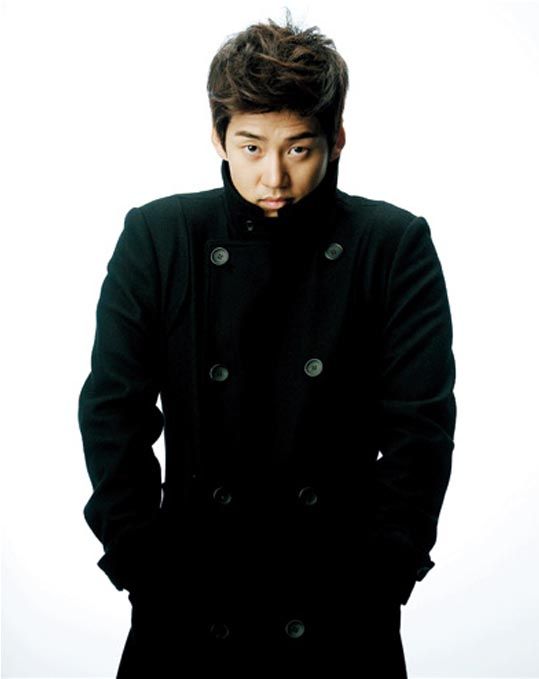 There seems to be a rivalry between Team Dokko and Team Pil-joo.

I seem to be surrounded by Team Pil-joo. My sister and the married women seem to like Pil-joo better, so I'm getting the support…(chuckle)

What do you wish for the ending of Best Love?

I hope everyone finds their own love. I really dislike sad endings in dramas. For example…the ending in What happens in Bali brought me many sleepless nights. So that can't happen. We need to give hope to the viewers out there with a great ending. Also, one-sided love is just too hard. Especially having three projects in a row having to portray that…it's not even fun anymore… (chuckle).

As Yoon Kye-Sang, who would you have picked between Kang Seri and Gu Ae-jung?

Hmm… Gu Ae-jung's draw is that she is brimming with common sense — in reality as well as in character. She has a lot of life experience and because she's been hurt in the past herself, she knows how to care for others. Kang Seri on the other hand is so adorable. Even though she does some unsavory things, her adorableness pulls her through. I'm in a tough spot so I can't pick. I don't want to die from choosing one over the other… (laugh).

Director Kim Ki-dok sang your praises in a letter.

I can only bow my head in gratitude. He gave me so much support. Even when we wrapped the film, he said those kind words to me and I was so touched. I've admired his work such as Bad Guy since I was in high school, so I was thrilled to have the opportunity to have worked with him.

There seems to be a lot of focus on you as an actor these days.

I don't really know about any of that. I've only been working on projects that I thought were great and enjoyed working on. The only thing I know to do now is to keep looking for great projects to work on and to show everyone good work that they can enjoy. To be honest, since My 19-Year-Old Sister-In-Law, Best Love is the first well-received drama I've been a part of. I want to show the audiences more and more of my work that they will hopefully love. I've always said the same thing in all the interviews I've done. That is to become an actor. I feel like I'm beating the dead horse with that statement. But it is the truth. I even got made fun of by a director for repeating those words so many times. I want to be able to look back 10 to 20 years from now and be proud of the work I've done as an actor.
Don't worry, Yoon Kye-sang, I have a feeling you will have plenty of fans now to cheer you on any future projects–and who knows? With all your Team Pil-joo members cheering you on, you'll get the girl this time!
Via Star News
RELATED POSTS
Tags: Best Love, interviews, Yoon Kye-sang