Gone With the Wind, a Joseon-era Ocean's Eleven
It's a star-studded lineup for period film Gone With the Wind, but even before we get to the big names attached, I'm already loving the premise: It's a comic sageuk that's Joseon-meets-Ocean's Eleven centering around a team of thieves that works to steal…ice? Fastest. Heist. Ever. (With that plot, shouldn't it really be titled Gone with the Sun?)
Backing up, let's take a look at the cast. This will be comic actor Cha Tae-hyun's (Hello Ghost, Speedy Scandal) first foray into the sageuk world as the leader of the gang who gathers all of the top specialists of the time to carry out their scheme. Considering there's already a modern-day "Korean Ocean's Eleven" in the works, does this make Cha the comic equivalent of Lee Jung-jae?
With the film set during what's called an "ice war" between the palace officials in charge of handling the court's ice supply and ledgers. Cha's character is mischievous but also possesses a keen resourcefulness and lightning-quick reflexes.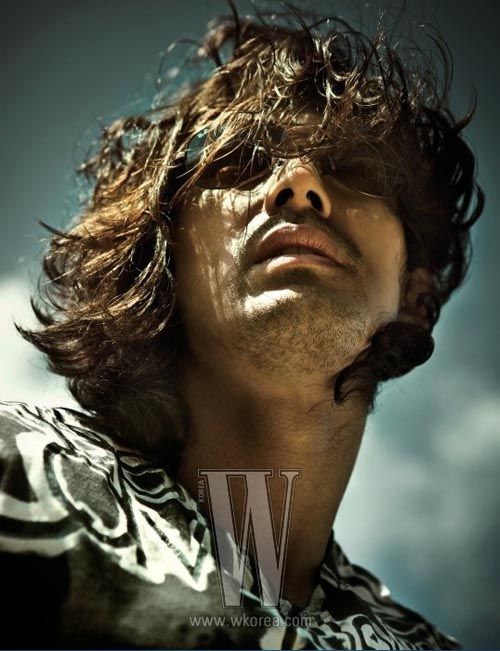 Oh Ji-ho
Joining him is Oh Ji-ho, who had a pretty glorious mane of glory in his last sageuk project, Chuno, which alone is almost reason enough to see this. The man is amazingly pretty, but in that manly-man way (all the better to market "man kimchi"!) that exemplifies the beast-man label.
Then we have "premium supporting actors" Kim Jung-tae and Sung Dong-il, as well as Go Chang-seok, which practically makes this a mini-reunion of 1 Night 2 Days' recent supporting actors special. Kim Jung-tae has carved out a career playing lots of memorable quirky roles, many of them villains like Hirayama in Miss Ripley. Sung Dong-il steals scenes left and right when he's onscreen, always bringing some wacky intensity to his roles (Chuno, Runaway Plan B).

Kim Jung-tae, Sung Dong-il
Go Chang-seok (Quick, The Front Line) will always seem like a cuddly teddy bear to me, with his happy smiles and cute demeanor. Lee Moon-shik (The Duo, Giant) is another familiar face you probably recognize from a half-dozen dramas.
On top of the adult cast, we have two well-known child actors: Seo Shin-ae was adorable and cranky in Gumiho: Tale of the Fox's Child, while Chun Bo-geun previously acted with Cha Tae-hyun in Hello Ghost (and was a scene-stealer in Wish Upon a Star as mischievous Pa-rang).
The only role that's left to cast is the heroine. Rumors mentioned Han Chae-young as a possible contender, but for now the only info given by the production is that she'll be a top 20-something actress.
Gone With the Wind plans to begin filming in September.

Go Chang-seok, Lee Moon-shik

Seo Shin-ae, Chun Go-beun
Via NTN Seoul
RELATED POSTS
Tags: Cha Tae-hyun, Chun Bo-geun, Go Chang-seok, Kim Jung-tae, Lee Moon-shik, Oh Ji-ho, Seo Shin-ae, Sung Dong-il