Retro looks from Light and Shadow's first test shoot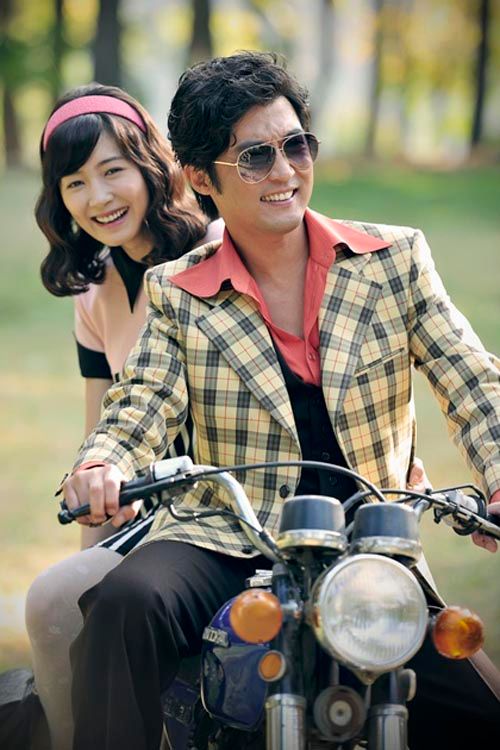 Why, hello there, '70s. You are making quite a comeback this season, aren't you?
First we had Jang Geun-seok and Yoon-ah's Love Rain, which is set partly in the '70s and partly in the present. Now Light and Shadow, an upcoming MBC drama, joins them in the retro department; here are stills featuring the drama's four main characters, all dolled up and stylin' in their old-school fashions (although I think technically these may be closer to the '60s).
The two main leads are Ahn Jae-wook (I Love You) and Nam Sang-mi (Life Is Beautiful), pictured together above, who will be joined by second leads Lee Pil-mo (Believe in Love) and Sohn Dam-bi (Dream). The series follows the life and career of Ahn Jae-wook's character — a showbiz entertainer — from 1960 through the present day. Sort of like epic biopic, except it's all fictional.
I can't say that I'm terribly captivated by this drama's premise, but I do like most of the cast. And I did enjoy the earnestness of Rock Rock Rock, which covered much of the same time periods, though with a stronger emphasis on the '80s. The thing about that, though, was that knowing it was a true biopic made me a lot more willing to overlook "plot," per se, since I knew we were picking out the highlights of a musician's real life. When it's all invented, I think the story carries much, much more of the burden.
It'll be hard to judge until we actually see the drama, which premieres mid-November, taking up the Monday-Tuesday slot from sageuk drama Kye Baek.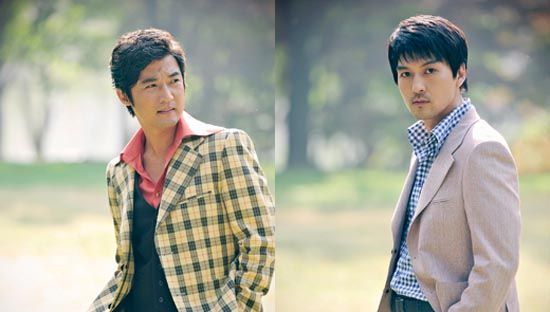 Via Joy News
RELATED POSTS
Tags: Ahn Jae-wook, Lee Pil-mo, Nam Sang-mi, Sohn Dam-bi