Scenes from Padam Padam's recent shoots
Lots and lots of new stills are trickling out from the production of Padam Padam…The Sound of His and Her Heartbeats, aka the cable drama from lauded writer Noh Hee-kyung and featuring a high-profile main cast. And while Jung Woo-sung (Athena) and Han Ji-min (Cain and Abel) are the drama's two headliners, it's Kim Bum I'm staring at. Or rather, his newly grown-out mane of glory. That's it: He should never cut his hair again. Rawr.
I love that his character, Kook-soo (who names their kid Noodles, seriously?) looks rakish and mischievous, but is described as guardian angel. Jung Woo-sung's character Kang-chil may be half a generation older, but it appears Kook-soo's got the street smarts. Kang-chil gets sent to the slammer on false murder charges, spending 16 years locked up, and it's there that Kook-soo watches his back: "If it's to help Kang-chil, Kook-soo will do whatever it takes to solve the problem." All together now: Awww.
It's Han Ji-min's character who's the selfish one of this main trio, which is a nice change for once, since it's usually the heroine who's guileless and winsome while the hero's the immature/prickly/cold-hearted jerk. And given that description, I find it amusing that she's the one posing with Bambi below. Ha.
I enjoy seeing another familiar face among the cast in drama veteran Na Mun-hee playing Jung Woo-sung's mother. In these stills, she gets into a little tussle with one of the other ajummas when a disagreement escalates, and it's Kang-chil who pulls them apart. Don't mess with tough granny.
Padam Padam premieres on jTBC on December 5.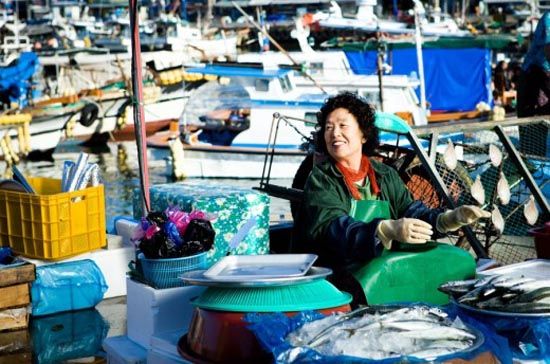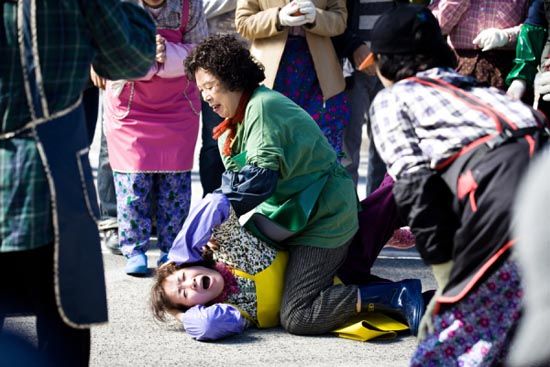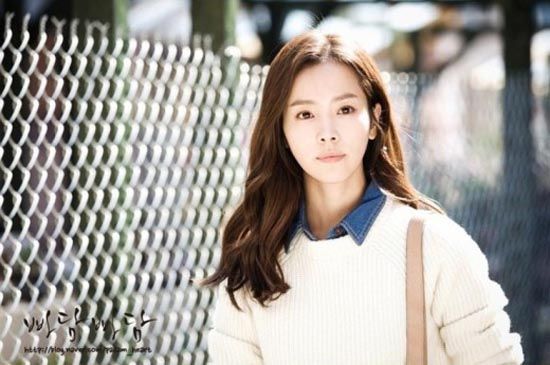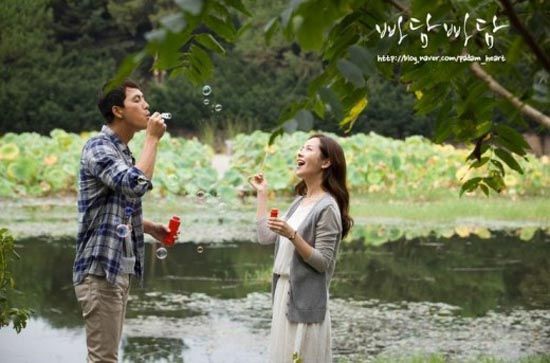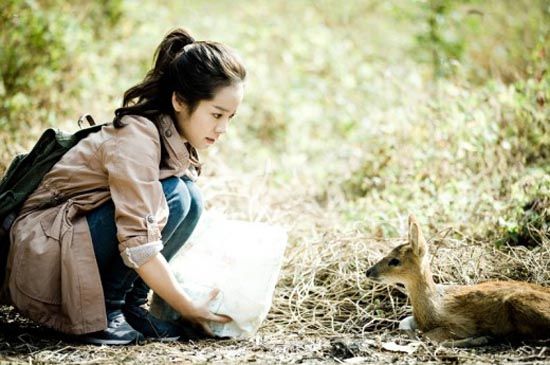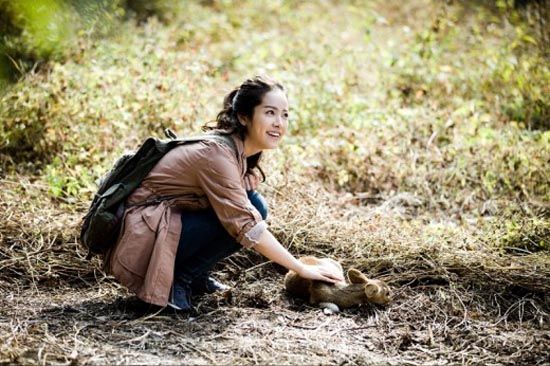 Via TV Report
RELATED POSTS
Tags: cable programs, Han Ji-min, Jung Woo-sung, Kim Bum, Padam Padam