I Miss You completes its love square
It's a bit late to still be casting, isn't it? Well, better not look a gift horse in the mouth; at least I Miss You, which premieres in one week, finally has a complete cast. I know.
Granted, this last addition is a secondary lead, and yes, the series does start out in childhood so there's a little breathing room here. But the show was supposed to follow Arang and the Magistrate, and somehow instead of handing the baton directly to the new drama, MBC decided to scrounge up two weeks of filler material. (This week we've got a rebroadcast of a Tears of Antarctica special and the movie Wandeuki.) You can say the show isn't running perilously behind schedule… in that you can say something and not necessarily make it be true. Let's just say they're cutting it close.
The new addition is Lee Se-young, a former child actress who is now heading into her first grown-up role. She'll play younger sister to hero Yoochun and love interest for rival Yoo Seung-ho, and there are several things about this that make me glad. First off, our second lead's got a love interest! (One other than the heroine he will never have but angst over, I mean. Because that's something I just expect as a given in every drama.) Secondly, the conflict in having your sister fall for your nemesis is rich with opportunity, especially since we know that Yoo Seung-ho is going to be a pretty hard-nosed villain. (They'll be half-siblings, with different mothers.)
And thirdly, Lee Se-young is age-appropriate for Yoo Seung-ho (who's 19), and having two cast members of similar ages can help keep things from getting too squicky. Yoo was adorable with Park Eun-byul in Operation Proposal, and while it was a little absurd thinking of them as adults in their late twenties, at least they were a matched pair.
Lee Se-young is a 1992-er, eight months older than Yoo. She got her start back in 2004 playing the childhood counterpart to Lee Young-ae in Dae Jang-geum. More recently, she played Ji Chang-wook's little sister in Bachelor's Vegetable Store and was in weekend sageuk King's Dream.
I Miss You premieres on November 7.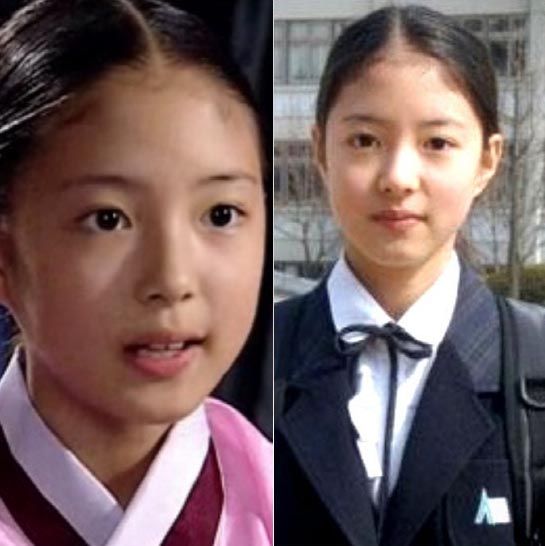 Via Star News
RELATED POSTS
Tags: I Miss You, Lee Se-young, Micky Yoochun, Yoo Seung-ho