Kang Dong-won and Ha Jung-woo confirm Band of Thieves
Eeeeeeee! Kang Dong-won and Ha Jung-woo in one movie? Did they make it just for me? Just lie and tell me they did. Kang Dong-won has confirmed the first of his post-army projects: he'll be co-starring with Ha Jung-woo in the action sageuk film Band of Thieves. The two actors have signed on to play mortal enemies in a 19th-century story about a Robin Hood type of character (or Iljimae, or Hong Gil-dong — take your stealin'-from-the-rich-to-give-to-the-poor hero archetype pick) who rises up in an oppressed society.
It's the fourth project from director Yoon Jong-bin, of this year's hit film Nameless Gangster (aka War With Criminals: The Golden Age of Bad Guys), and also Beastie Boys, and The Unforgiven. He has the uncommon distinction of being four-for-four with projects starring Ha Jung-woo, which naturally sent me on a google mission to figure out what the connection is. Turns out they went to the same university, and are only a year apart in age, which explains a whole lot. So Ha Jung-woo is his film school sunbae, explaining why he'd star in every single one of this guy's movies, even when he was an unknown (though now of course he's a hot commodity). Aaaaaand now the world makes sense again.
Anyway, the movie is set in 19th-century Joseon, and will be about a power struggle between the corrupt wealthy noblemen who run society and a band of thieves that rises up to challenge them. Ha Jung-woo plays the hero, Dol Moo-chi, a butcher who forms a makeshift family of thieves that sets out on a mission to change the lives of the oppressed people. Kang Dong-won plays the richest nobleman's son, Jo-yoon, the best swordsman in the land. But it turns out he isn't acknowledged by his father because he's the son of a concubine, and lives a wayward life because of it.
I wonder if that means they'll start as enemies but not end up the same, which would be great fun. But really, you could tell me they were playing a pair of dancing penguins and I'd still watch that movie. Though it would be decidedly less badass.
Band of Thieves is planning on a 2013 release. I may have to break a few fourth dimension rules for this. *revs up time machine*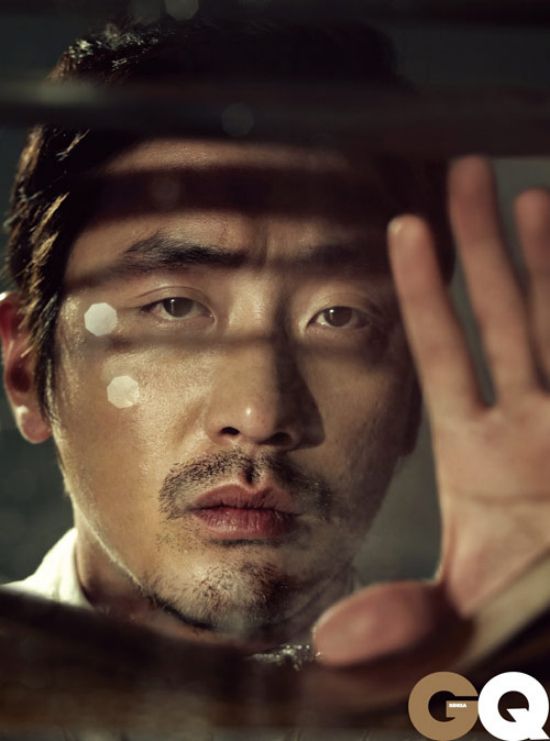 Via Star News
RELATED POSTS
Tags: Ha Jung-woo, Kang Dong-won