Level 7 Civil Servant: Episode 12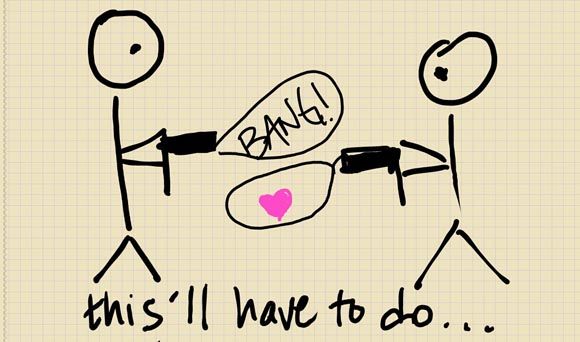 Just when you thought being betrayed by the one you love would be the last straw, it turns out your day actually can get worse. The house of cards comes tumbling down and everyone starts asking all the right questions and secrets start spilling out. But does knowing the truth make a difference when trust and love is already lost? And more importantly, will my brain explode from trying to make this drama make sense?

EPISODE 12 RECAP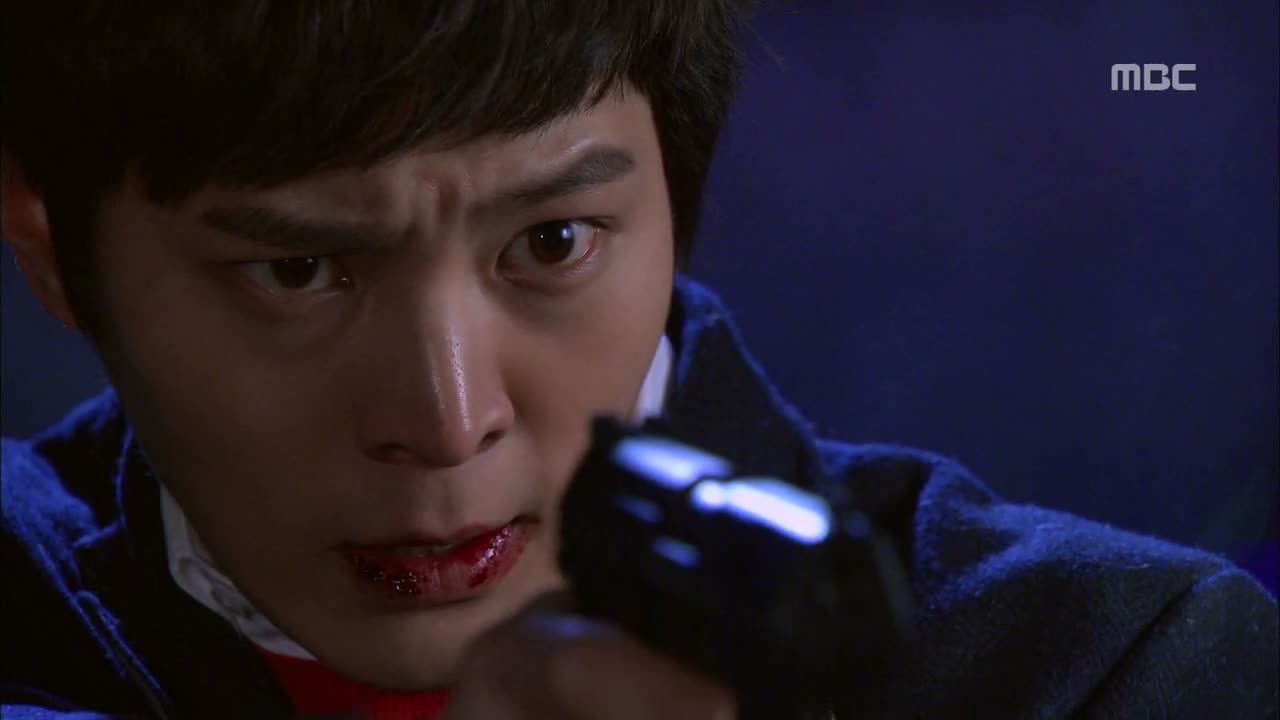 Gil-ro checks his gun. Three bullets. He watches as Seo-won creeps up to the next warehouse and gets close to JJ, and he fires off two warning shots. She in turn gets all exasperated like he's a kid playing cowboys and indians while she's doing her job. She tries to tell him to hide out of sight, while he thinks she's the bad guy, trying to get away. Meanwhile the actual bad guy slips past them…
Do-ha and Sun-mi race to Seo-won's location, and Sun-mi yells at him to drive faster because something might've happened to unni. Oh now you're concerned.
Gil-ro jumps down from the roof and catches up to Seo-won. He trains his gun at the back of her head, and says pointedly that he has one bullet left. She sighs and says she'll let him help then, asking if he remembers his training.
What? Uh, he means he's going to shoot you, dear. It finally dawns on her that's what he means, and she acts confused. I… don't understand you not understanding. DUH. Of course he's hunting you. Hello, is it your first day here?
JJ sees them holding guns at each other, and smiles. He stupidly stands there and watches instead of running away, but maybe he thinks he can learn something useful to use against Gil-ro.
Seo-won says they have to find his kidnapper, while Gil-ro tells her to stop acting like she's not on the same side. She throws down her gun and asks if he hates her that much.
Gil-ro: "No, I don't hate you. I'm the pathetic one, for falling for your lies. I won't live that way again." Ouch. That finally gets through to her to some degree, though she's still acting like it's obvious that he should trust her (which is frankly ludicrous, but whatever).
He tells her to put her hands behind her back and lie on the ground, but she challenges him to just shoot her instead. She takes the gun right out of his hands, and he does the same right back to her.
He asks her one thing—why she approached him, what she's doing all this for. She asks if he really needs to ask with a gun pointed at her. Honey, shoe + other foot. Look it up. Seo-won: "Is that really what you want to know, or is it my heart?" He shuts that down cold: "I don't need your heart, nor do I want to know."
Suddenly we hear Do-ha's voice: "Han Gil-ro, put down the gun." He appears behind them, gun drawn. Gil-ro wonders how he found them, and insists they're on the same side. Oh, this is getting complicated.
Sun-mi shows up, noting that this picture looks a lot like the one in ballroom class. At Gil-ro's insistence that he's an agent, Sun-mi offers to call Won-seok on speakerphone to confirm it.
She calls to ask, and Won-seok pauses. "Han Gil-ro… is not an agent." Crud. Gil-ro's face twists up and he runs over to grab the phone, screaming at Won-seok. But Sun-mi uses that chance to taser him, and he falls to the ground unconscious.
Seo-won catches him and asks if that was necessary, but Sun-mi rightly notes that he wasn't about to come quietly.
At least Young-soon has a heart (perhaps the only one around here) and rips into Won-seok for treating Gil-ro that way. Did he really need to do that, over the phone? Just use him and cut him loose that way? But Won-seok doesn't bat an eyelash at doing what needs to be done.
The spy trio share a few beers and Do-ha encourages Seo-won to finish the mission and get those files from Gil-ro. Sun-mi just barks at him to go back to his new team and pouts as he ignores her.
Do-ha reports to the NIS director, whose radar shoots sky high when he hears about Gil-ro pretending to be an agent. His suspicions immediately turn to Won-seok, and he orders Do-ha to return to that team immediately.
Seo-won goes to the police station where they've put Gil-ro away, still unconscious from the taser zap. She tends to his wounds and then falls asleep on the other side of the jail cell bars, holding his hand. And when Do-ha comes to check on Gil-ro, he finds the two of them, asleep like that. He turns away.
JJ wakes up with wounds of his own, and Mi-rae says they have to move up their timetable… and kill Gil-ro.
Gil-ro wakes up in his cell and pulls his hand out of Seo-won's grasp with a sigh. She stirs awake and asks if he's okay. They're doing that thing again where they each ask questions and neither answers any.
He wonders how she got in here—is she a cop? Or still an agent? She asks him not to ask, because she doesn't want to lie to him anymore. He asks bitterly if it's because she's gotten everything she needed from him and has no use for him anymore.
Gil-ro: "Do you know when the worst moment was, with you? When we first met. We never should've met. Fate? You can give it to the dogs." He asks again if she's an agent, and she says that he already knows the answer as she walks away.
Won-seok comes to see him next, and Gil-ro is understandably furious. He grabs him by the collar through the bars and demands to know where he stands. Won-seok finally answers his direct question by saying that he isn't an agent because he was never sworn in as one… but he circles back around with his wily wordplay to make it seem like he isn't an agent on record.
I have the same problem as Gil-ro, in that I want to fall for Won-seok's black ops bit, against my better judgment. I know he's doing something shady, but I want to trust him. Not that I do.
Gil-ro's mom picks up on something strange going on between father and son, though Dad swears up and down that he has never once hated Gil-ro, and that things will be good between them by next week. Mom doesn't see how a lifetime of badness will simmer down in a week's time, while Dad just needs to make it to next week, thinking that once the deal is done he can leave a good company to Gil-ro and retire.
Won-seok decides to tell Gil-ro the semi-truth, and confirms that Seo-won is an agent. He naturally wants to know what the hell Won-seok was thinking in sending her on this mission, and Won-seok gives him the runaround by promising to answer those questions when he completes his training.
Are you just making shit up now? Not that you weren't before, I guess. He tells Gil-ro he'll be going on a training mission for a few days, betting that he'll come crying home before it's over. They bet on it.
And then back at headquarters, Won-seok finally tells the team that Gil-ro is actually one of them. He calls him an almost-agent, in technical terms, since he was never fully fired. Well, that's something. Seo-won's face freezes, as she thinks back to Gil-ro tracking her and saying with a smile that he lies too, but not to her. Now it all makes sense.
She fumes at Won-seok for putting her in this position, feeling betrayed, and rightly so. She wonders how he could pit two agents on the same side against each other like that—she's now attacked a comrade and conned him, and it's too late for excuses.
The entire team walks away from him, and even Young-soon yells in banmal: "You couldn't even trust me?!" She's the third person today to talk down to him, but methinks you got off easy if that's the worst you got. Won-seok leaves her in charge of the team while he takes a trip with Gil-ro.
Won-seok gets another icy reception when he stops by the house to pick up a bag for the weekend. His wife wants to know when on earth they're going to the States like he promised, tired of getting vague answers. Dude, his vagueness is frustrating enough when he's your boss, but can you imagine being married to that? Egads.
Young-soon stews at headquarters, not wanting to deal with anyone today. Seo-won deduces that this whole roundabout mission means that the agency doesn't trust Gil-ro fully, and Young-soon sighs that there's nothing lonelier than being an agent who isn't trusted.
Do-ha reports all this to the director, who doesn't seem the least bit surprised that Won-seok pulled a fast one on all of them. Do-ha says that the research they got from the scientist Director Park is all fake, which puts them right back to square one regarding Mi-rae and JJ.
The director orders him to stay on Gil-ro's tail, and Do-ha says that he's still their comrade. Director Oh says that a comrade with problems is worse than an enemy. Yeesh. Tell us how you really feel.
Meanwhile, Won-seok takes Gil-ro camping, and why do I get the impression you're just doing this to have a vacation? Gil-ro asks why he was tasked with his mission, because it doesn't make any sense unless his father is a bad guy…
Won-seok tells him the truth (for once) about his father, and Seo-won's mission. Gil-ro gets upset when he realizes that this was all because Won-seok couldn't trust him. But Won-seok explains that he never expected Gil-ro to see the truth about his father—he saw those same files and didn't interpret them as evidence of his criminal activities because it's his father, and his innate reaction is to trust and protect him.
Gil-ro acknowledges that bias freely, and asks what kind of patriotism would demand he set a trap for his own father. He says he doesn't need that kind of love of country that breeds distrust, and gets up to leave.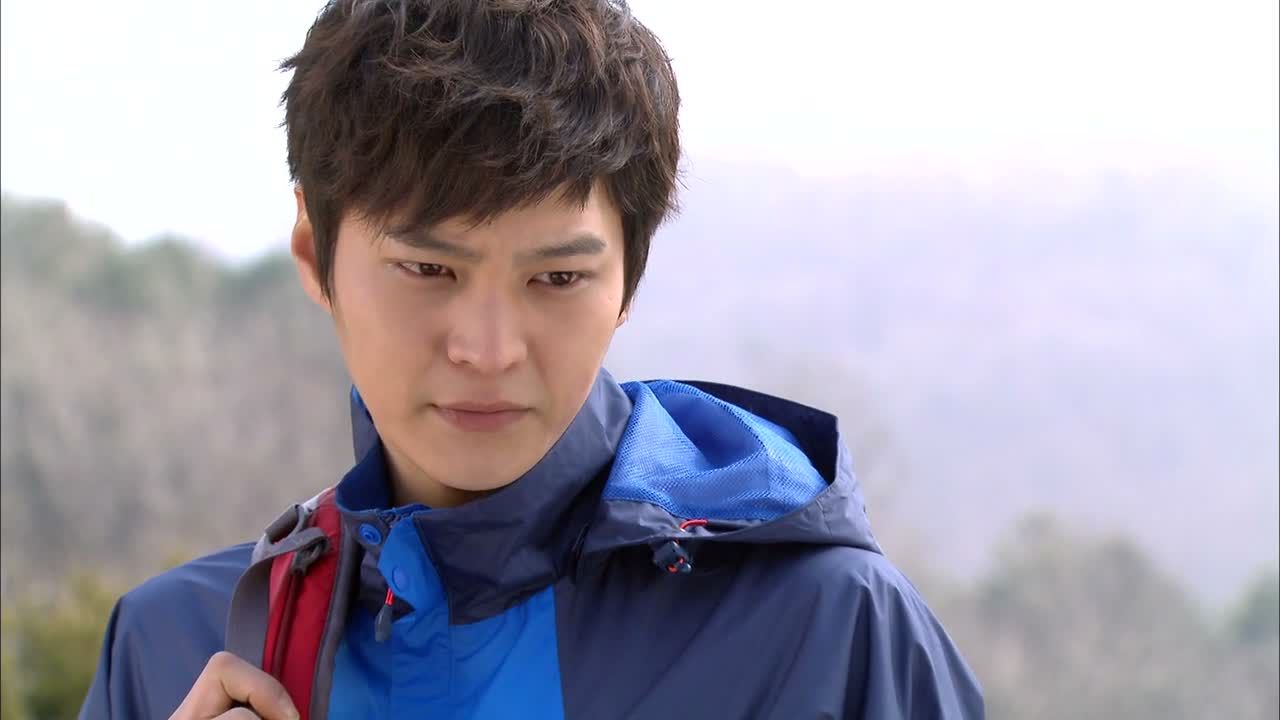 Won-seok warns that he's out for good if he walks away, but Gil-ro doesn't care. Won-seok sits back like it's no difference to him, and just asks for his money since he won the bet that Gil-ro wouldn't last the weekend.
Gil-ro laughs that he shouldn't have trusted him so easily, and says that if the NIS had an ounce of humanity he wouldn't be leaving like this. Won-seok says, "Ours is not a grand profession. But because of you… I did want to live grandly. I mean that."
Gil-ro just walks away, head hanging. He reaches the campground parking lot, when Do-ha and Sun-mi pull up, all prepped with camping gear. And right behind them come the rest of their classmates from spy school, bounding up with smiles: "Han Gil-ro!"
They heard that he's being sworn in as an agent today, and say that they couldn't let him do it alone. Aw. That's so cute. He can't help but smile back.
He asks if Won-seok called them all here, but they say it was Seo-won, and she arrives behind them. Gil-ro tells them to go ahead, and his face darkens as he walks up to Seo-won, as he tells her coldly that her attempt to get back in his good graces failed.
He plans to leave even with all of them here, and Seo-won says that he doesn't know, but the day he left, there wasn't a dry eye. She says that their classmates feel indebted to him ever since he won their paychecks back in that poker game, and asks if he doesn't feel indebted to them in some way too. It gives him pause.
Mi-rae and JJ go over their plans and their targets: Director Oh and Won-seok. Mi-rae doesn't seem all that interested in the getaway plan, as if fully prepared to die, or even wanting it.
JJ asks her again to live with him once all this is over, but he realizes that he can't ever compete with his dead brother. With Uhmforce? Yeah not likely.
Spy Camp. Gil-ro stayed after all, but mostly sulks while staring at Seo-won. Once they've stood two flags up in front, Won-seok leads the group in a formal ceremony inducting them into the NIS, only with comical narration: "And next, we will hear from the director… 's proxy, Kim Won-seok."
He calls Gil-ro and Seo-won up to the front to lead the group in their pledge just like they did in training. Though he drags his feet, Gil-ro leads the pledge dutifully. Won-seok hands him his official papers, and they're legit—he's an agent.
Won-seok congratulates them as if the whole group just finished training, and says with one eye on Gil-ro: "Even if the country doesn't trust you, I trust you!"
He takes the papers back until Gil-ro's undercover operation is over, but I'm still not sure all this is on the up and up. Is he really REALLY an agent, or is this another trick?
Party time, as Won-seok tells his students that he loves them, and tells Seo-won to lead them in a toast. She gets up and shouts, and they all join in: "For country! Han Gil-ro! For comrades! Han Gil-ro! I love you! Han Gil-ro!" Aw, that was cute.
By the time they're all tipsy, Won-seok starts ordering them to sing, and Sun-mi volunteers Do-ha for the job. He gets up and starts to belt out the national anthem, which Won-seok puts a stop to right away. Heh.
He finally loosens up and sings a trot song, and the whole group joins in, all except Gil-ro who sits back and watches. When Won-seok orders him to sing, he walks away, and Seo-won follows.
He asks where she moved to, and realizes that the new tenants he met that day were just decoys. He wonders if anything she ever told him was true, and she says that her dog's name was true, and so were her feelings.
Seo-won: "I hoped that someday you'd believe my heart, because it was sincere. The way yours was true."
But he tells her that she needn't put any more effort into it since they won't be seeing each other again. "Do you know why we don't work? Because I'm Han Pil-hoon. Who are you?"
She tells him she'll tell him everything later, if they get the chance to go on that trip together. Urg, tell him now! What could you possibly be waiting for?
Gil-ro: "I have no intention of going on a trip with a woman whose name I don't know. That's the reason we don't work." He says that they're just scars to one another, and she stops him from saying the next part.
But he keeps going, and knows it's silly to say since they've already broken up, but: "Let's break up." He walks away and leaves her reeling.
She gets a call a little later from Mom, who asks for Gil-ro's number so she can invite him over. Seo-won asks if Mom likes Gil-ro, and cries as Mom names all of his good qualities, and asks her for more.
Gil-ro steps out of his tent with his bag slung over his shoulder, and overhears her. Seo-won: "Mom, you like Gil-ro too, huh? But I don't like him. Because it hurts too much."
She hangs up with Mom before she hears her crying, but doesn't see that Gil-ro's watching from afar.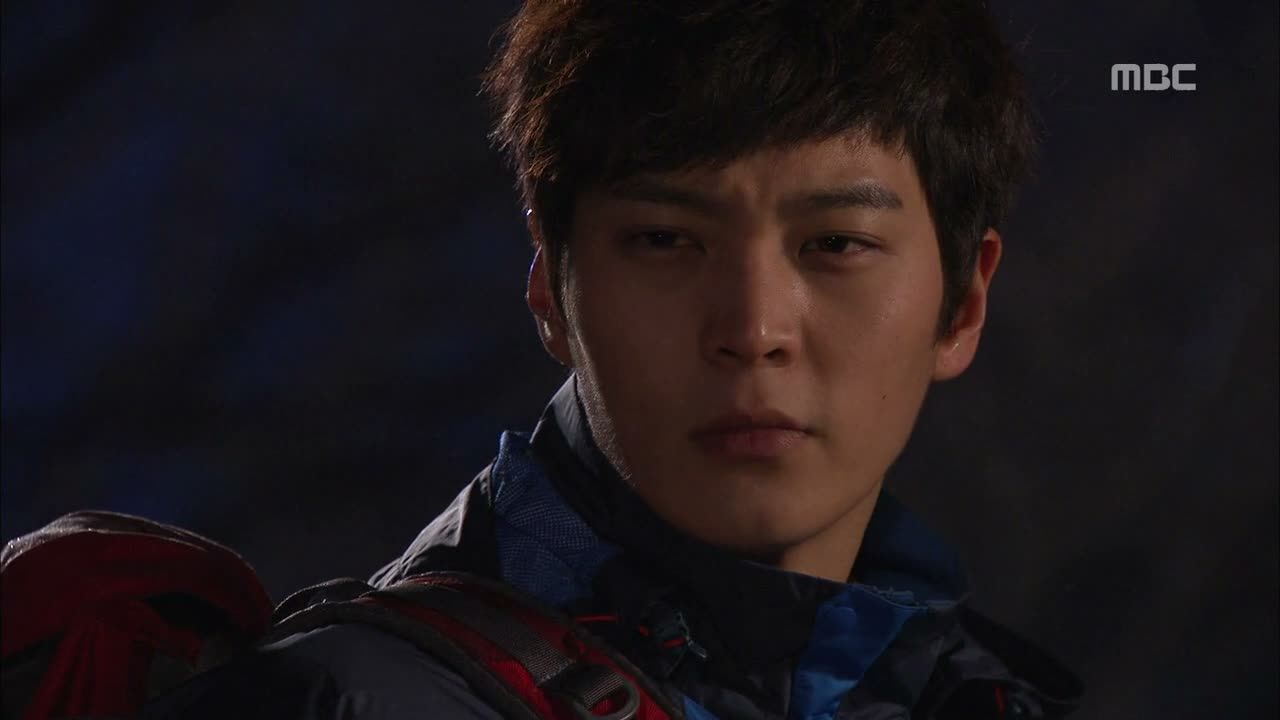 COMMENTS
I really wish this show didn't have this fundamental flaw, but it does—the heroine is unsympathetic. I bought it when she was lying to protect her cover, because she had to complete her mission and that was the Big Lie holding together all the little lies. But now that things are out in the open, what would she have to lose by telling the truth? When she lets yet another opportunity to be honest slip by with another excuse, I can't help but throw my hands in the air. Why should he trust her? He has every reason not to, but she's still disappointed that he's somehow not telepathically able to see her true intentions. Here's a thought: OR YOU COULD TELL HIM.
I don't get her confusion and disappointment as to why he doesn't trust her when she's given zero explanation for any of it. None whatsoever. From the way she's acting, I half thought I missed the episode where she tells him about the mission. I accept that this is silly comedy; I'm not asking for intricate foolproof logic here. I just need the bare minimum to watch the show and be with the characters, but I feel like I spent this whole episode asking, "Why?" Why are you still lying? Why are you surprised he thinks you're the enemy? Why does anyone believe anything Won-seok says anymore? Why are any of these people doing what they're doing? *hands in air*
Gil-ro finding out that she's had ulterior motives all this time should've launched us into the Spy vs. Spy part of the story, where the blinders come off and they chase each other and get in each other's way, not knowing that they're on the same side. But now they all know everything—that Gil-ro's a spy, that she's a spy—and I'm left scratching my head at why we've blown those secrets and all that story potential. Where do we go from here? What could the story have to gain by outing Gil-ro at this stage? Why would you throw that away? Aaaaaaaaugh. I'm trying here, I swear. I've given up on the show being anything more than fluffy silly fun, but you gotta throw me a bone once in a while. HELP ME, HELP YOU.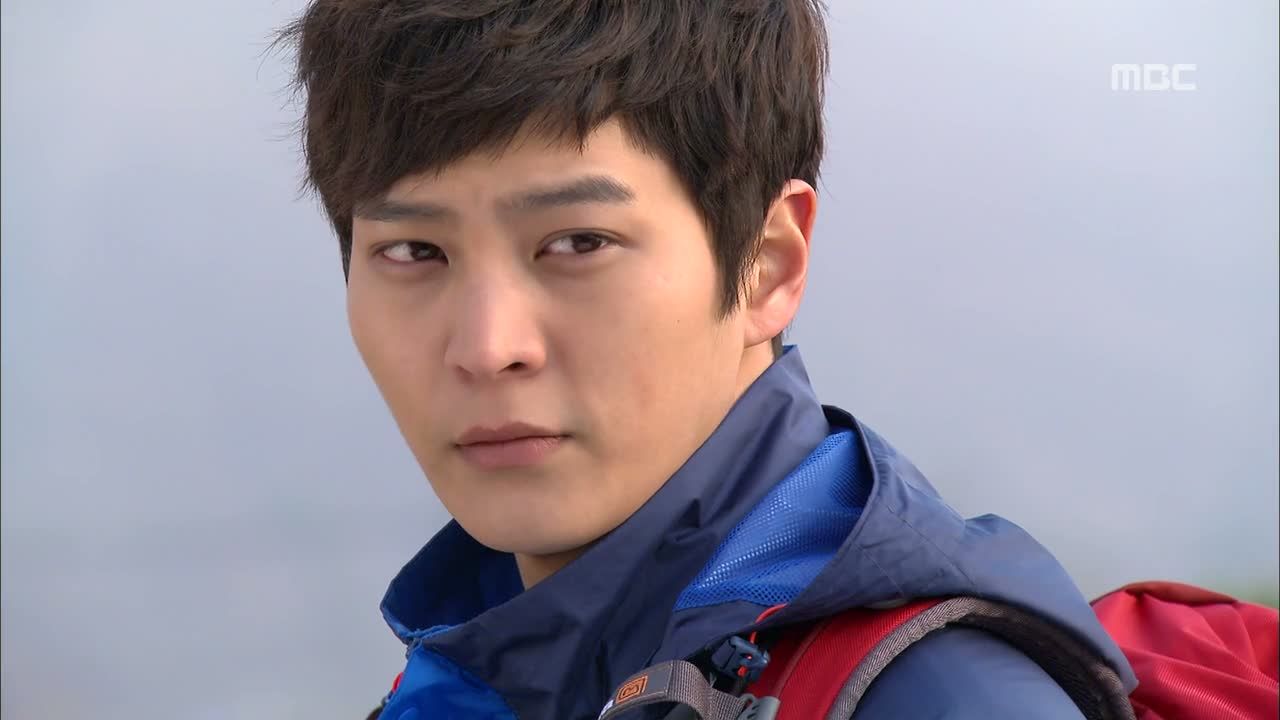 RELATED POSTS
Tags: Chansung, Choi Kang-hee, featured, Joo-won, Kim Min-seo, Level 7 Civil Servant