The ladies of InStyle's tenth anniversary issue
Well, if In Style wanted to make a statement for their tenth anniversary, I think they managed with their March issue. I'm just not sure what that statement is. Romantic circus fashion? Handbags can be hats? Stars will do anything you tell them to if you call it a concept?
To go with the ten-year celebration, the issue features ten big stars (though only seven are apparently part of this particular spread). They are: Kim Hee-sun (Faith), Han Hyo-joo (Gwanghae, The Man Who Became King), Lee Yeon-hee (Ghost), Han Chae-young (Ad Genius Lee Tae-baek), Kim Hyo-jin (Mary Stayed Out All Night), Lee Yo-won (Horse Healer), and Kim Yun-jin (Lost). Jeon Ji-hyun (The Berlin File, The Thieves), at bottom, is the cover model.
I'm pretty sure Kim Hee-sun's shoot takes the cake, because you start out thinking, "Oh, pretty," and then scroll down and wonder why she's sitting in a bush, hugging a bear. Or is she wearing the bear? Sure she looks awesome doing it, but that doesn't make it less weird. I do like Han Hyo-joo's Lego set, which goes nicely with the geometric patterns and color-blocking on the clothing, and Lee Yo-won looks fabulous. But what's with the creepy plastic doll (Lee Yeon-hee) and the vampiric makeup (Kim Yun-jin)?
I guess I'll never understand fashion.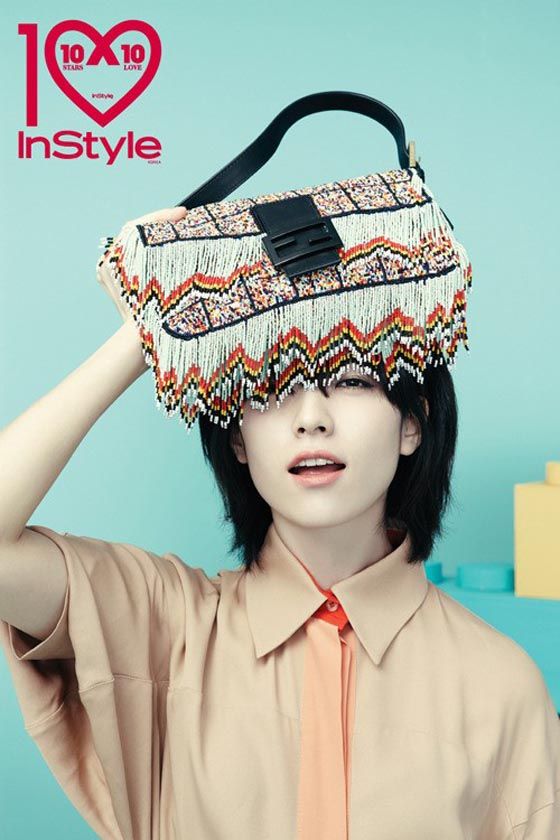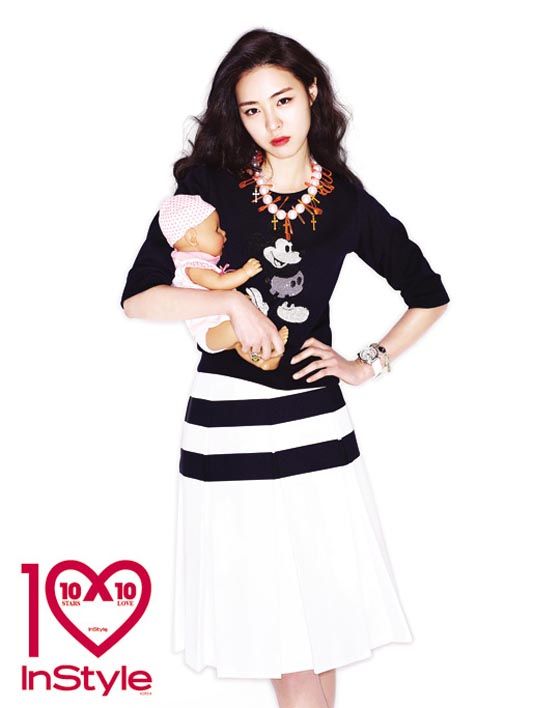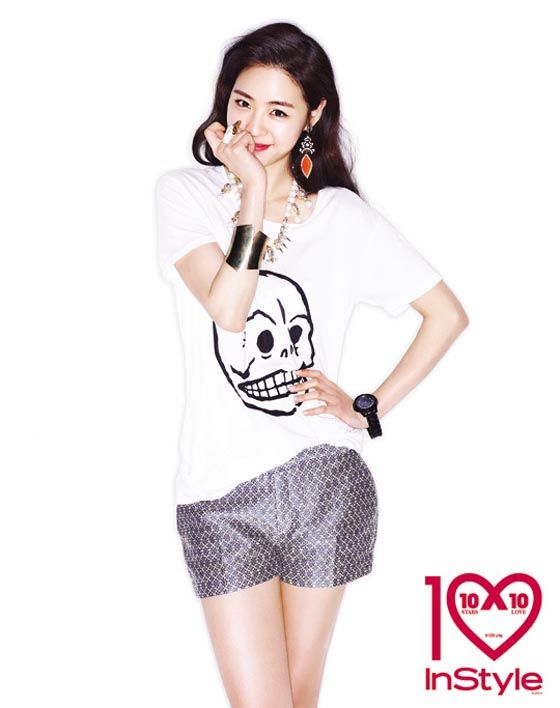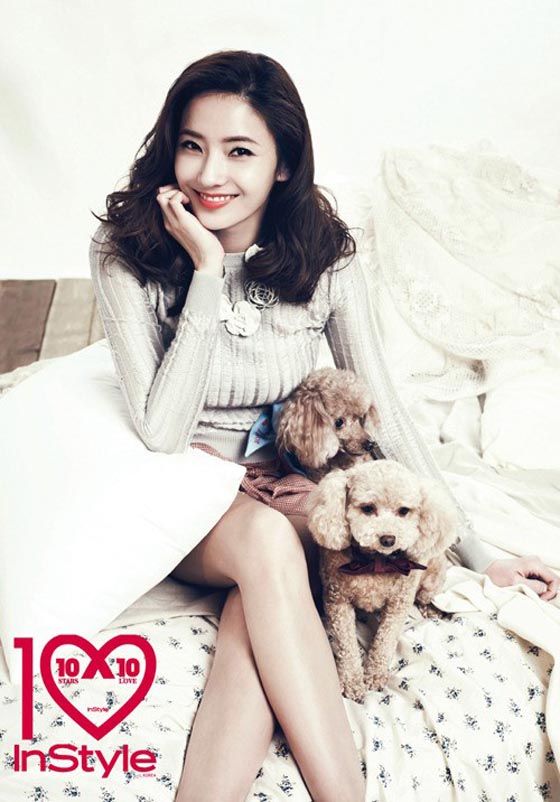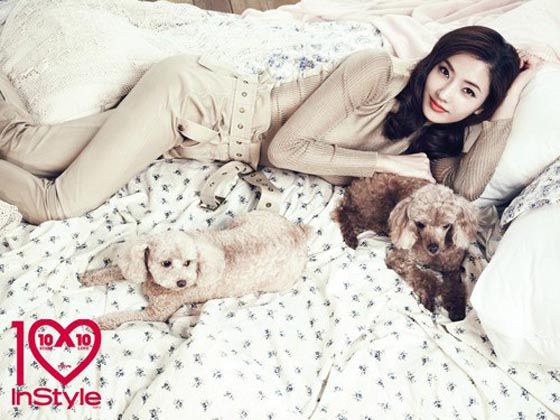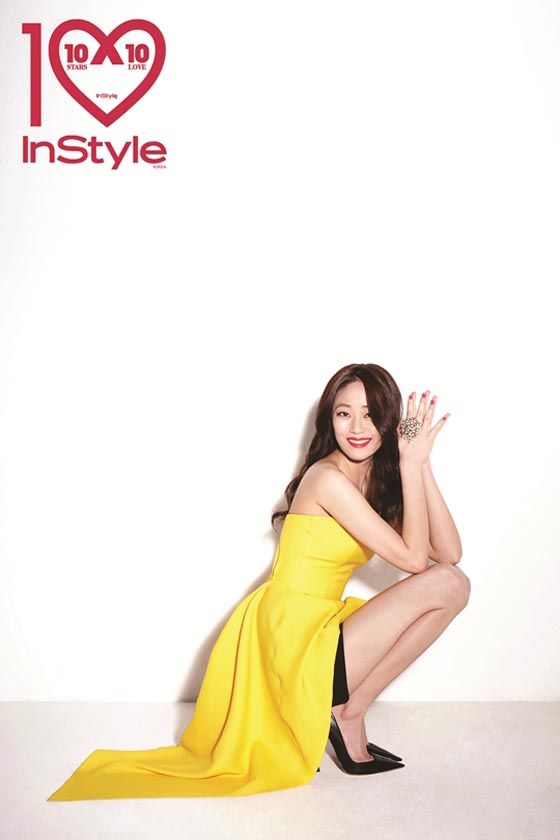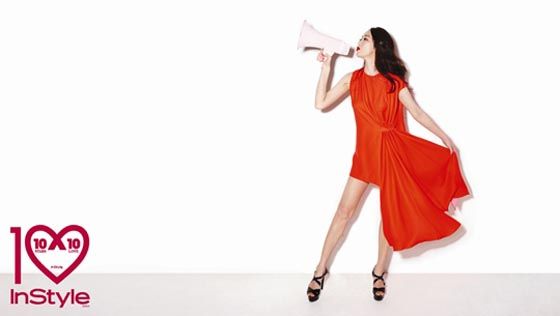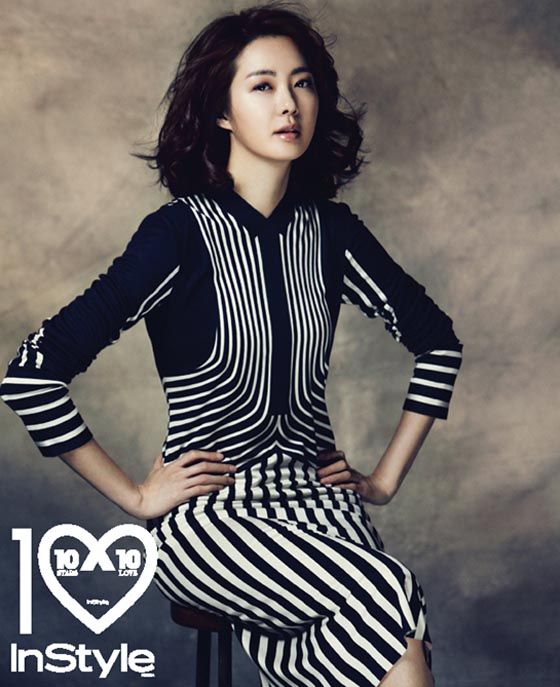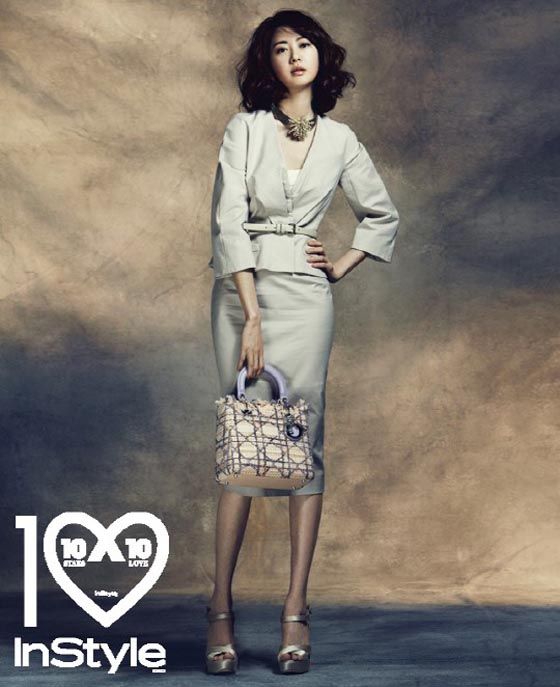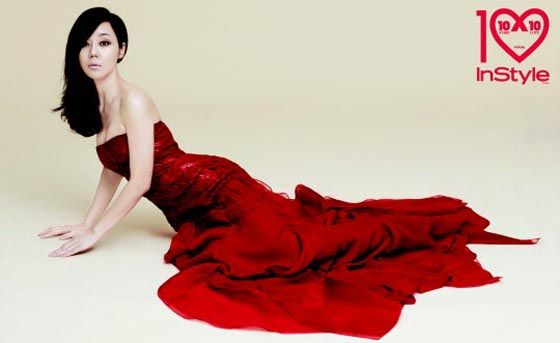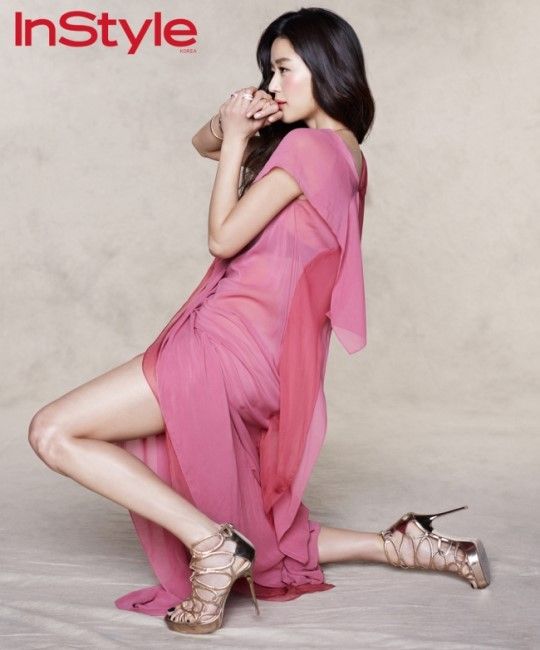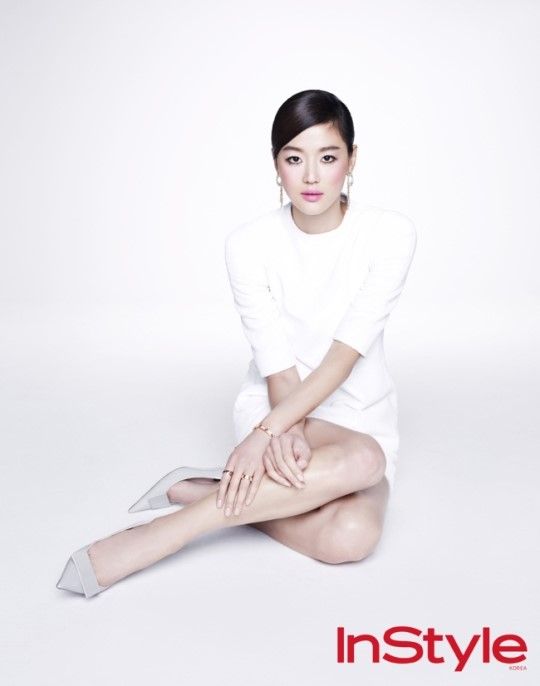 Via My Daily
RELATED POSTS
Tags: Han Chae-young, Han Hyo-joo, Jeon Ji-hyun, Kim Hee-sun, Kim Hyo-jin, Kim Yun-jin, Lee Yeon-hee, Lee Yo-won, photo shoots