Lee Min-ho in new drama from star writer Kim Eun-sook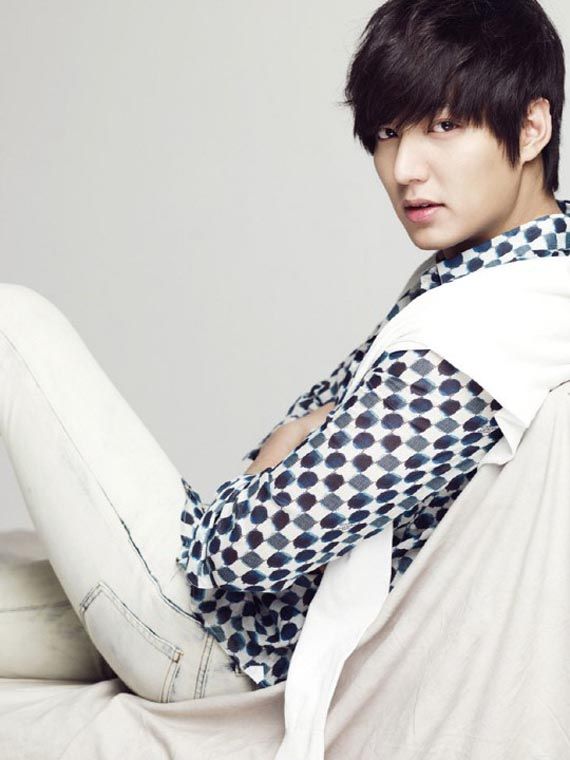 Lee Min-ho! Back in a drama! From "rom-com queen" writer Kim Eun-sook! So many feelings to feel! Don't forget to breathe!
This is quite the power hookup, as far as big names go — Kim Eun-sook dramas are huge hits almost automatically, with A Gentleman's Dignity and Secret Garden being her two most recent offerings. Perhaps the bigger accomplishment is that her dramas aren't "merely" popular; they often have that extra little kick that make them pop-culture buzz projects, whether it's due to a particular line of dialogue or a recurring joke or a blue sequined tracksuit. (Hand-stitched in Italy!)
This drama is titled (a little awkwardly) He Who Wishes To Wear the Crown, Endure Its Weight: Heirs. (I hope it'll just go by Heirs in the way that the long version of Nice Guy's title was only used on posters and promos.) There's very little information available about the concept or story; we merely have writer Kim's assurances that she is creating the hero just for Lee Min-ho, to suit him perfectly. Considering how her male leads have historically been very memorable, I have no doubt we're in for an interesting role here.
I'll admit that I'm not personally super excited about Kim Eun-sook's work (I have major love-hate relationship with her shows), but I do think that having her name attached to a drama means it's very likely going to be a fizzy, banter-filled, slick and glossy romantic comedy that audiences just love to eat up, which appeal to a wide age range of viewers, whether teenaged or ajumma-aged or older (hey, grandmas love romance too, right?). And I can definitely get onboard Lee Min-ho being in another romantic comedy.
As for Lee Min-ho… well, he's Lee Min-ho. You know, I'll call a spade a spade: Faith finally opened my eyes to the cracks in his acting facade, whereas previously I'd sincerely believed he had once-in-a-generation phenom potential. Now I'll concede he is a pretty good actor for his age and experience level, but not without some obvious limitations, who has some work to do to upgrade to the next level of his craft. That said, Lee Min-ho does possess a rare spark that lives regardless of technical skill, and he may still be a once-in-a-generation actor in a pop-culture sense — damn, he is popular. It's his special It Factor that makes him so exciting to watch… and no, the beauty doesn't hurt.
Directing is Kang Shin-hyo, who worked on Tazza and Midas. Heirs will be 20 episodes long and plans to air on SBS later this year.
Via E Daily
RELATED POSTS
Tags: A Gentleman's Dignity, Heirs, Lee Min-ho, Secret Garden