Yeo Jin-gu and Kim So-hyun potentially together again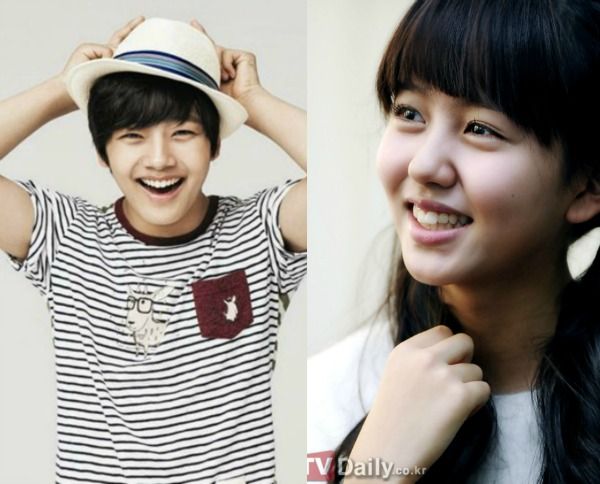 Yeo Jin-gu in a new drama where he plays the main character? Rejoice! And here I thought we'd have to wait years and years for this budding superstar to headline a drama, held back by his youth if not by his magnetic screen presence and oodles of charisma.
The new drama is called Could We Love?, and reports state that Yeo Jin-gu is "favorably considering" it. What's even funnier/odder/potentially better(?) is that if he takes it, his potential leading lady is none other than Kim So-hyun. I know, it sounds like something straight out of fanfic-fueled fantasies, right? Can you believe this'll be their third time romancing each other and he's still only fifteen? (To make you feel even older, she's only thirteen, though she's just a few months shy of her fourteenth birthday.)
It's both great (since they're adorable together) and perplexing (since surely, surely there are more than two viable actors in dramaland to pick from, without throwing the same pairs together all the time?). My first thought was to wonder whether their Moon/Sun co-star Kim Yoo-jung was too busy — the least the ladies could do is trade off starring with him, right? Although hilariously, that would make a third time for the Jin-gu & Yoo-jung pairing too (they were adorable little tykes together in 2008's Iljimae), so maybe it all evens out.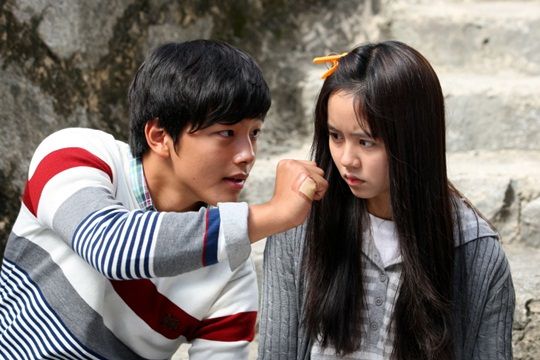 Casting and chemistry aside, my favorite part of the news is that this drama, which is being developed by SBS as a Wednesday-Thursday show, is NOT just throwing them together for a couple episodes as the child actors for an adult romance. Nope, it's a high school romance, where they'll be the main characters the whole way through. Awwww. There have been a few shows centering around younger stars, but they haven't typically been the big dramas — usually they're smaller cable shows or Drama Specials or low-budget non-prime-time productions.
The character Yeo Jin-gu would play is a rebellious teenage delinquent, which should be a great change of pace for him (after playing wise young princes or warm-hearted nice guys). Kim So-hyun's potential role would be the girl with a one-sided crush on our hero. Maybe this time they can make it work in a simple sweet story devoid of murders, amnesia, rape, and bigamy. Is that too much to ask for, dramaland?
Could We Love? is another collaboration between the PD and writer of Dr. Champ and Scent of a Woman, which means it's bound to look gorgeous with that amazing hi-def camera. It's set to air following the new Wednesday-Thursday drama All About My Romance, for a June premiere.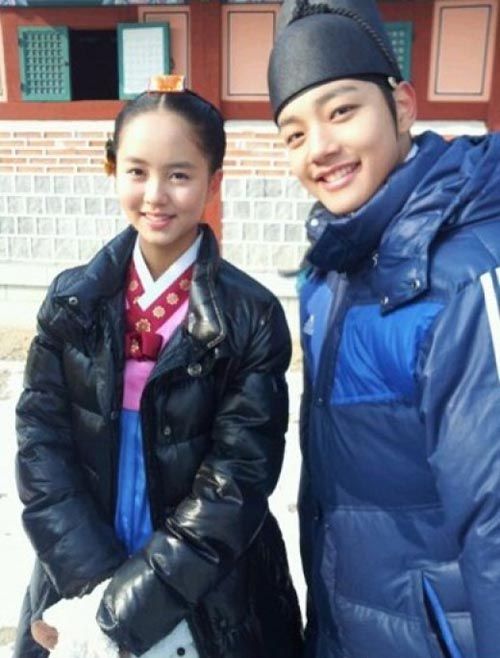 Via TV Report
RELATED POSTS
Tags: Kim So-hyun, Yeo Jin-gu