You're the Best, Lee Soon-shin: Episode 9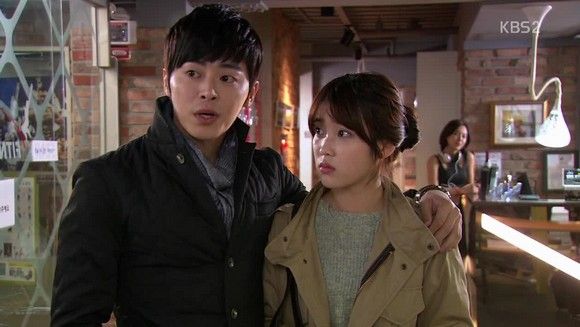 More cuteness and pratfalls in this week's episodes, which finally gets all its pieces in motion for the real story. Yes, we kicked off Operation: Make Soon-shin a Star a few episodes ago, but the relationships solidify with more of our core characters getting to know each other and setting the stage for lots of future development/interaction/conflict.
One of the reasons this show remains a breezy watch for me is that I'm liking all the pairings—there's no fast-forwarding of boring siblings or annoying lovelines. I like each sister, and I like each of their romantic interests, and as we are in incipient stages for all of them it's fun to watch the interactions unfold.
SONG OF THE DAY
IU – "Ugly Duckling" [ Download ]
Audio clip: Adobe Flash Player (version 9 or above) is required to play this audio clip. Download the latest version here. You also need to have JavaScript enabled in your browser.

EPISODE 9 RECAP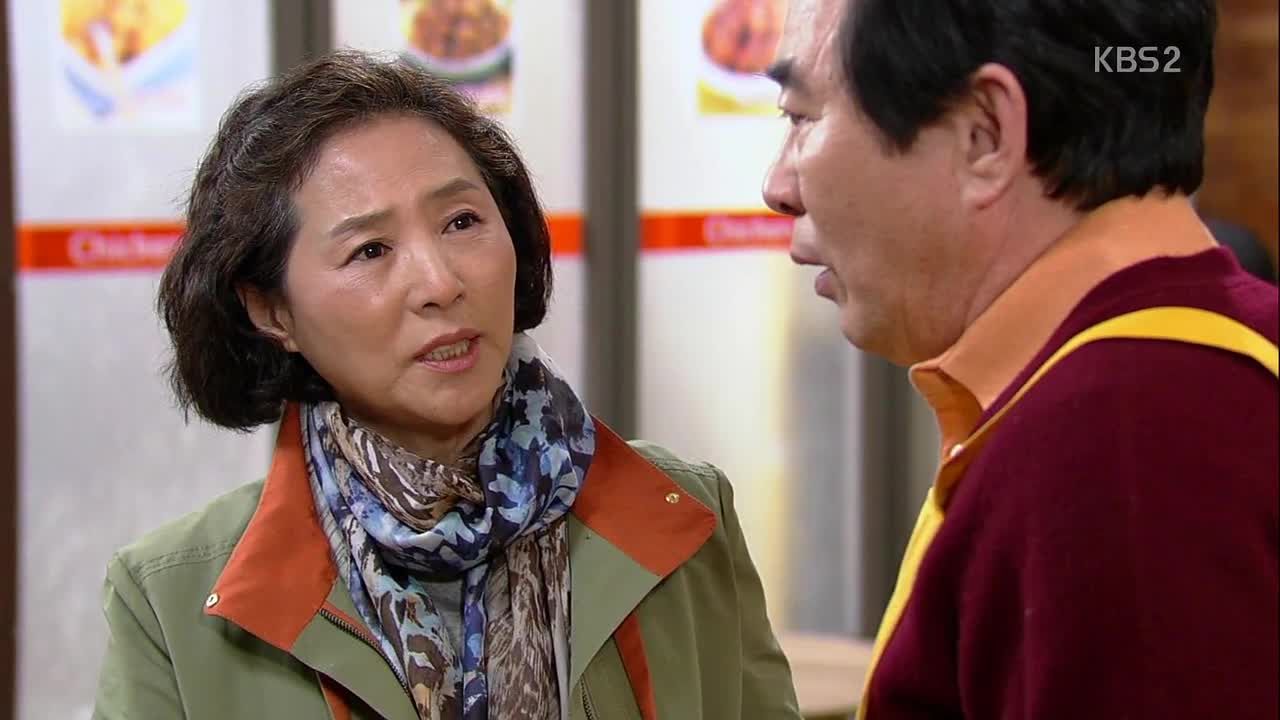 Mom is increasingly bothered by the old photo she found of her husband with that Kyung-sook woman, who bears the same initials as the scarf wrapped around Abandoned Baby Soon-shin. Her suspicions are whirling, so she ends up going to her husband's friend, Chicken Ajusshi, to ask about her.
Chicken Ajusshi has the worst poker face ever—in that he looks like he got caught for murdering Kyung-sook rather than just knowing her—and stammers that she was just a first love. She grew up at the orphanage in their old neighborhood, and Dad had felt sorry for her and been her oppa. He's not very convincing about this being the end of the story, but he doesn't give up any more information.
At the gym, Soon-shin is starstruck to be introduced to Mi-ryung, the big movie star who's probably well on her way to becoming Soon-shin's idol. Mi-ryung finds her appealing, which makes Jun-ho puff up in pride to have his protegé deemed satisfactory. Especially in the presence of Yeon-ah, who joins them in the Only Gym In Seoul.
He leaves Soon-shin with orders to exercise every morning—and to send him a confirmation photo from the gym—then joins the actresses for coffee. It cracks me up that Jun-ho thinks he's being so impressive showing off his new, soon-to-be-improved charge to Yeon-ah, while Yeon-ah finds the whole thing amusing. It's like a guy thinking he's a badass while a girl thinks, "Aw, adorable."
But surprise surprise, Mi-ryung actually believes that Soon-shin has real potential—she's got a spark of something—and praises Jun-ho for his keen eye. He actually accepts her praise like he deserves it, ha.
Yeon-ah tells Mi-ryung that Jun-ho's going to make Soon-shin her rival within six months. He declares that he and his Midas touch will make it happen.
At work, Yoo-shin steps into the elevator, and that triggers a flashback to the drunken night with Chan-woo, when they'd stumbled into one… then drank more beer in the hotel room… and she'd barfed in his lap.
Ha! So they didn't sleep together after all. Yoo-shin now recalls how he tucked her in to sleep and she'd mumbled at him, "Yerrrr cute." Phew on the one-night-stand scare, but that also makes her cringe for her cavalier reaction and how she'd insisted she wasn't into him at all. At least she feels bad about it. Not that retroactive compunction heals wounds, but it would be harder to watch Chan-woo's kicked-puppy face if Yoo-shin were totally uncaring.
He ignores her calls, so she heads over to the clinic in person. But he treats her with aloofness and leaves her hanging to tend to a patient, to her puzzlement.
With Kyung-sook weighing on her mind, Mom heads to the old neighborhood and inquires at the orphanage. The records are decades old and there's no information on Kyung-sook's whereabouts after leaving at 19. The director agrees to ask around to see if there are any contacts who might know what happened to her, but she cautions Mom not to get her hopes up: Most orphans are keen on cutting ties with the orphanage once they leave.
At the restaurant, Young-hoon finally gets the staff dinner he'd tried to hold previously, and to make him even more sweet, he makes sure to include food that fits into Soon-shin's diet plan.
Snippy waiter Jae-bum wonders why the boss is always extra-nice to Soon-shin, and gets the question turned around on him: Why's Jae-bum so mean? Ha, and then that leads to a round of Do you liiiiiike her?, which he vociferously protests. He complains that the boss only cares about Soon-shin, disregarding Jae-bum . Aw, when you put it that way, it actually makes me like him—Jae-bum works hard and looks up to the boss, only to get passed over for the clumsy new hire. He's the Yoo-shin of the restaurant family.
Soon-shin smooths things over by flattering Jae-bum, thanking him for helping her, and Jae-bum preens. Heh.
At the agency, secretary In-sung is busily coming up with ideas to make Soon-shin into a star, like orchestrating a heroic subway rescue. They're terrible ideas, but at least he's trying.
Jun-ho: "Is that all?" In-sung: "Yes!" Jun-ho: "Don't you ever think you're getting paid too generously?" In-sung: *pouty face*
In-sung honestly wonders why his boss picked Soon-shin, adding that she didn't even check in from the gym today. Now that gets Jun-ho's goat, and he calls her immediately.
Soon-shin has taken a personal day because Mom has taken ill after her upsetting orphanage outing. The family assumes that she's working herself too hard and Soon-shin tends to her, only to have irritable Mom snap at her to leave her alone and go to work.
When Jun-ho calls Soon-shin, he barks at her to get ready to go hiking. He literally recoils when she shows up in old sweats, whereas he's decked out like a catalogue model, scolding her for her lax attitude. He launches into this whole spiel about "TPO" (time, place, occasion) about how important it is to dress the part…
…a point that is immediately countermanded by the way Jun-ho gasps his way up the hiking trail while Soon-shin zooms by easily.
I can actually see his reasoning, because Soon-shin appears to neglect all his instructions and that comes across as a sign of a lazy work ethic. Of course, we can see that she mostly disregards his instructions because they're absurd, but her lack of urgency (or perhaps more to the point, lack of awe at his authority) strikes him as problematic.
Spoiled brat Yi-jung enjoys a massage at a spa and moons over the way Chan-woo paid for her bar tab the other night. Okay, I'm not disagreeing with her statement that he's cool… but I am going to note that finding a guy awesome because he was disdainful of you doesn't exactly indicate strong judge of character.
Yi-jung's idea of dealing with cancelled credit cards is to hide out in her favorite hotel. Because that's free, yunno. Mom calls in a warning to leave asap because Dad's headed over to find her. Sure enough, he grabs a hold of her while she yelps in protest, then turns her begging eyes on Mi-ryung, who enters the lobby.
Dr. Shin is typically cold toward Mi-ryung and tells her there's no need for her interference, but Mi-ryung points out that he could at least let Yi-jung try at her goal. Give it a try, because clearly she's so determined to pursue acting that telling her no won't deter her.
Back to hiking. Jun-ho insists he's (gasp gasp) totally fine and not having (huff pufff) any trouble, and invents a new lesson just because he needs an excuse to slow Soon-shin down: "Getting to the peak is important, but so is the process." Yeah, and I'd say she's kicking your ass at both.
He asks her about her name and likes the meaning behind it—it's a reminder to believe in herself—but informs her that she'll need to pick a stage name. She doesn't like that idea, protesting that her parents picked that name for her, which he dismisses by saying he'll ask her father for his permission. Dad's dead, she tells him, and at least he seems to feel like a little bit of a jerk for talking so insensitively.
Soon-shin tells him calmly that she's going to live with the name her father will remember. That's that.
They continue hiking, but pretty soon Jun-ho is staggering on shaking legs (and Soon-shin cheekily invites him to join her on her gym sessions). He goes tumbling at one point, and somebody should really start a running tally of how many times Jun-ho trips in her presence. And by "somebody" I mean anybody less lazy than me.
Soon-shin helps him up, but then he trips on a tree root and falls ON her. Ha, even she points out that he falls every time they meet, and they break apart nervously.
Moving on to the bakery, Bread Man Jin-wook finds himself smiling at the thought of Hye-shin. Who, by the way, strolls by with Woo-joo just then. But Jin-wook's face falls to see a man jogging up to them—it's Chan-woo dropping by for a friendly hello, but as far as he knows it's Rude Husband.
Woo-joo sees Jin-wook peering out at them like a crazy man and heads over to the bakery, ostensibly to buy Grandma a sweet bun but really to deliver a pint-sized setdown. (Their interactions are so cute.) And when Jin-wook asks if that guy is her father, she's sharp enough to pick up on his interest and lies that yup, he is, and he's a doctor too. And then they stick out their tongues at each other as Woo-joo leaves.
Hye-shin asks Chan-woo what's up with him and her sister, admitting that she'd always assumed the two would end up dating. He all but admits he'd like that, but that Yoo-shin is the one who isn't interested.
By the time the hikers get back down the mountain, Jun-ho's struggling with a limp, ha. When Soon-shin asks if they're going hiking again tomorrow, his eyes bug out at that horrifying thought before he covers up hurriedly, "Today was special training!" Ha.
He gets home to the confusing news that his father has withdrawn his objections to letting Yi-jung act. That makes no sense to him, and furthermore, Mi-ryung has offered to coach her with acting lessons? What is up?
A flashback between Dr. Shin and Mi-ryung fills in the blanks for us: She offers to help Yi-jung start her acting career, but clarifies that she'll make sure to steer Yi-jung toward giving up. That's what Dr. Shin wants, right? Well, trying to stop her before she begins will only fuel her insistence. They have to let her start before getting her to give up on the idea. Good ol' fashioned case of reverse psychology.
Mom's wracked with doubts over her husband's fidelity, and tearily asks a photo of Dad, "Tell me it isn't you." So when she gets a call from the orphanage putting her into contact with one of Kyung-sook's old friends, she heads right over to meet the woman.
The old friend explains growing up with Kyung-sook at the orphanage, but losing touch after Kyung-sook married young and moved to the States. Mom asks about a possible baby, and although the woman says she never heard anything about a child, her response is suspiciously awkward.
Sure enough, as soon as Mom leaves, the friend makes a call to Manager Hwang to tip him off. He's unnerved to hear that the stranger asked about a child, but the woman assures him that it didn't appear to be a reporter.
At the restaurant, Young-hoon checks in on Soon-shin and offers her a meal (made healthy for her diet), since he knows she's not eating well these days. Gah, he's just too sweet. I know it's dramaland sweet, as in too-good-to-be-real sweet, but as he's a character in dramaland this bothers me not at all.
Soon-shin practically drools, then tucks in to her burger. I fully expect Jun-ho to swoop in to snatch it away, so mostly I'm nervously yelling at Soon-shin to eat faster. She takes a bite… and HA, Jun-ho appears suddenly to confiscate it, complaining, "Hyung, don't feed her!"
He's here to hand her an address—she's to begin acting lessons—and steals her food for good measure. Though it does sting a lot less when he has to limp away like an old man and she bursts into laughter. He barks, "Don't laugh!"
Yoo-shin tries again to talk to Chan-woo, who's still avoiding her, and orders him to meet her at the neighborhood bakery. Reluctantly he joins her there… and Bread Man recognizes Doctor Daddy with a bit of a huff. Oh, I see where this is going; the misunderstanding is tickling my funny bone and it hasn't even happened yet.
Chan-woo's aloof, and she asks why he's being so prickly: "If we didn't sleep together, you should have said so!" Bread Man snaps to attention, all incredulous ears.
She apologizes for her mistake, but it's in a flippant way that doesn't match the seriousness of Chan-woo's hurt, and he remains stiff as ever. He tells her he understands her feelings and that there's nothing to apologize for. He stalks off, she chases him out shouting his name, and Bread Man works himself into a tizzy wondering what he should do about this.
Yoo-shin catches up to Chan-woo asking why he can't accept her apology, and finally he bursts out, "Because I like you! That's why it makes me angry — that I like you, but that's all I amount to for you!" Thank goodness for that bit of truth. Not that I haven't understood his silence thus far, but too much more of that would've gotten frustrating.
Mom arrives home that night, and Grandma starts scolding her for having so much time on her hands to flit around. Yes, because vacating the house means Mom is being useless and frivolous, right? Get back in the kitchen, woman! So Grandma tells Mom to look for the hit and run driver instead, reminding her what an amazing and devoted husband she had.
Soon-shin arrives at Mi-ryung's address and is led inside the futuristic compound, marveling all the while, and that's before Mi-ryung makes her elegant entrance. Yi-jung pops in too, ready for her acting lesson, but Mi-ryung turns first to welcome Soon-shin with a smile.

COMMENTS
As I said up top, I'm glad to find myself enjoying each sister's storyline, which is something I definitely don't take for granted in these long family shows. It's particularly nice since each sister offers up a different angle on the whole dating rigamarole: one's the divorced mother who's rediscovering her identity as a single person; one's the marriage-eschewing modern woman who seems to be headed for the realization that traditional romance may not be so horrible after all; and the last has a hilarious dork of a boss whose ego she can deflate with amusing ease. We're headed for reversals galore (always fun), and each of the men has his own charm. Maybe even more than their counterparts in some cases.
As for Soon-shin's birth secret: I'm of the opinion that Dad isn't the bio-dad, and was actually surprised when the show introduced that possibility because it honestly hadn't crossed my mind. I'd just assumed he was the nice oppa stepping in for Mi-ryung, who found herself in a bad situation. Granted he could still end up being bio-dad, but because infidelity was Mom's first guess, it actually suggests to me that the truth is something different. It wouldn't be a drama if the first assumption were the truth, right?
The existence of birth secrets in family dramas is one of those things I suspect may have people rolling their eyes, but funny enough, it's an element I have no trouble with. In makjang series and revenge thrillers, I get tired of the birth secret as a convenient plot device, but in a slice-of-life family drama, oddly enough, I just accept it.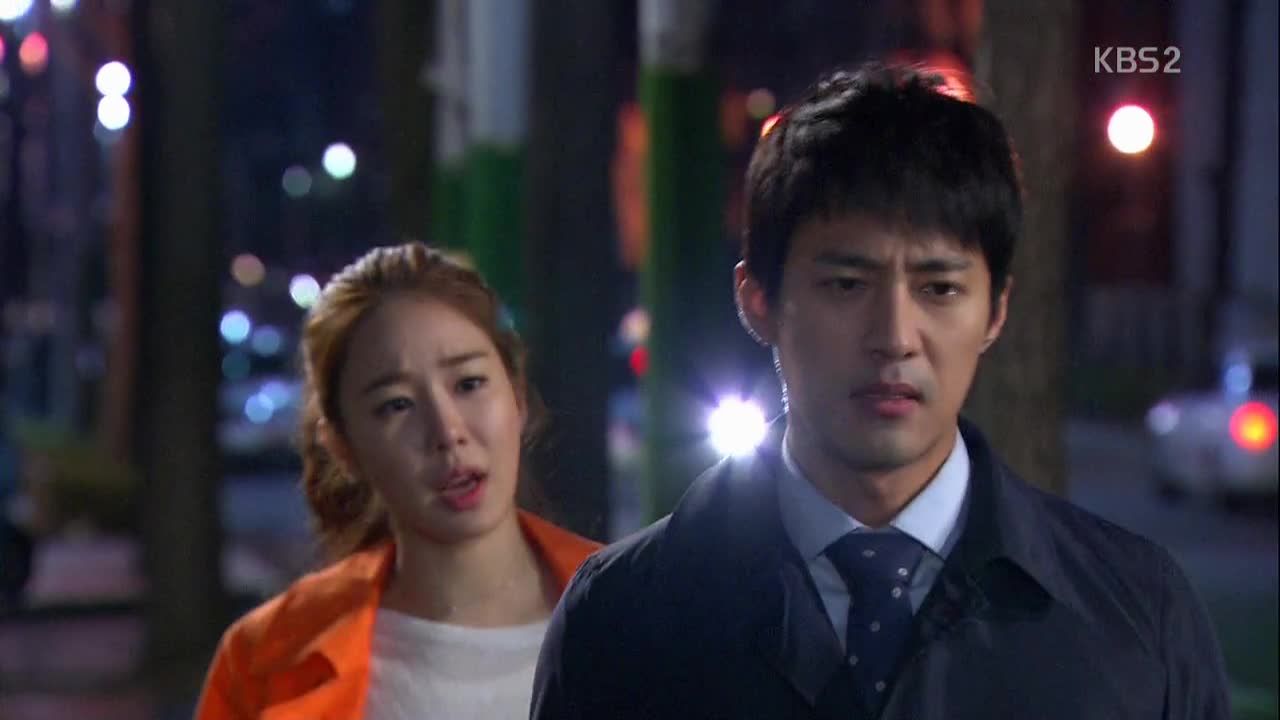 Maybe it's because this is just a thing that happens in Korean families? I can only draw upon my own experiences so I don't speak for the society at large, but I have seen several (yup, plural) birth secret instances in my extended family, and it just seems like a normal part of the fabric of life. The adults decide upon a course of action (in this drama's case, adopting an orphan) and rather than deal with all the explanations required by that situation, they decide that they'll just create a new truth. For whatever reason, they seem to believe they can hide the real story forever… and I sure as heck am not going to be the one to thwart their intentions by saying something. It's not my secret to reveal. Generations roll on. Just my two cents on the issue.
The orphan past does explain a lot about Mi-ryung's character, which has this conflicting duality of maternal desire versus a suppression of said desires. It's why she looks fondly on Yeon-ah and admits to envy of mother-daughter pairs, but also forcibly tells others—and more importantly, herself—that the sacrifices she has made to get this far in her career are worth it. That the blood, sweat, and tears have meaning at the end of the road. Because without that fierce denial layered over her inner feelings (I assume she HAS inner feelings), she'd probably be overcome with regrets. Ironic, then, that her own beleaguered past as an orphan is the one legacy she passed on to her child.
It's why I look forward to the fallout that's sure to come once Soon-shin finds out Mi-ryung is her mother. Right now she looks at her with those glowing eyes of adoration, and I can see the two of them striking up a close bond as they work together. But when Soon-shin realizes her own origin story, we're heading for a major shakedown.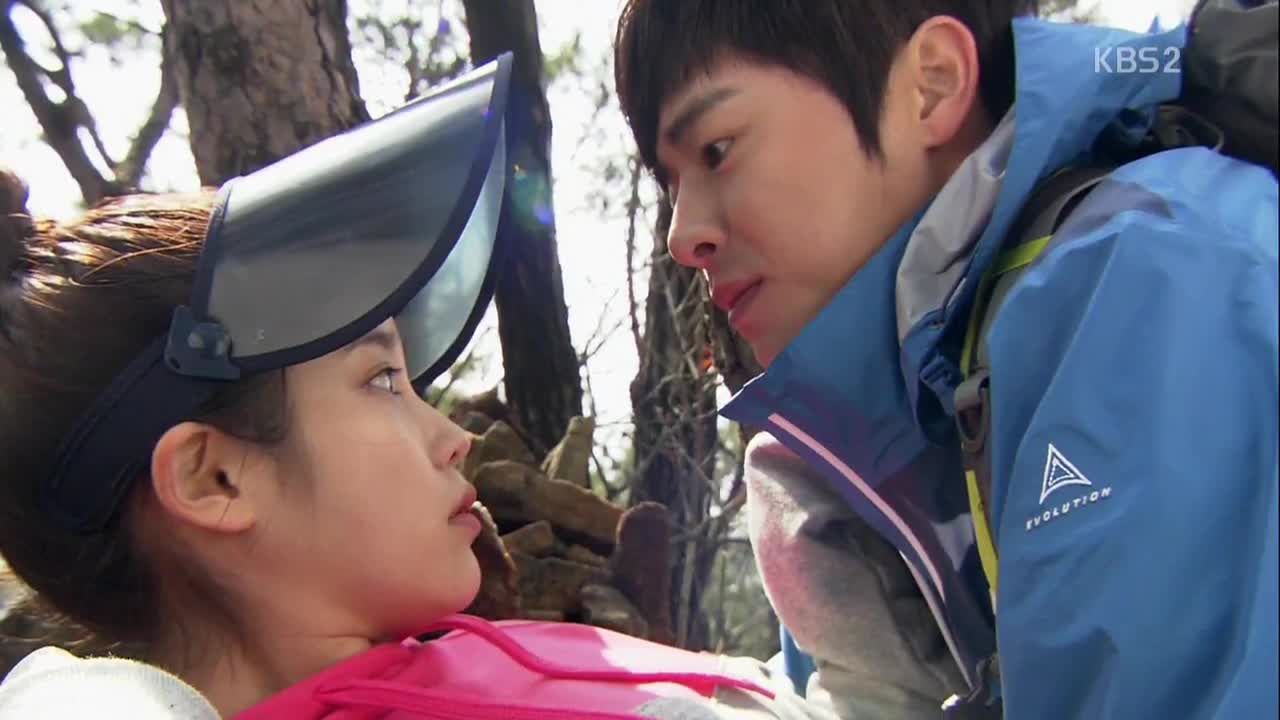 RELATED POSTS
Tags: featured, IU, Jo Jung-seok, Lee Mi-sook, Sohn Tae-young, Yoo Inna, You're the Best Lee Soon-shin