Character posters and intros for Answer Me 1994
That music! The nostalgia! Watching the slew of previews for Answer Me 1994 is like getting my head shoved into the K-pop-themed Pensieve of my youth. It's not the fashions or the references to that then-ubiquitous Magic Eye book (which I never, ever saw anything in EVER — oh the feeling of failure) that make me feel simultaneously old and young (but mostly really old), but the songs! Kim Gun-mo! Seo Taiji! S.E.S! Noise! The Last Match theme!
Nostalgia isn't the singular point behind the Answer Me franchise, and certainly Answer Me 1997 wouldn't have become the pop culture phenomenon it was purely based on lingering fondness for late-'90s K-pop. That wouldn't explain its wide appeal abroad as well as in Korea, and I'd venture a guess that a huge swath of its fandom wasn't really that familiar with the tunes or the backstories of H.O.T, Sechskies, or S.E.S. Still, it's a huge part of the fun in setting a show in the past, and I hope the second series takes its nostalgia to fun places without forgetting that the story is why we loved the first one. My fingers are crossed.
In a bunch of the teasers, the actors are asked what they remember of 1994, just to put a few things into perspective — like Go Ara saying she thinks she remembers drinking milk from a bottle. Individual character posters are out for the main cast as well, and going from top to bottom, we have:
Go Ara as Na-jung, whose poster is written in saturi dialect: "When I get to college, I'm going to date Lee Sang-min oppa." (Lee Sang-min is a real-life basketball player, who at 22 would have made for prime fangirl targeting, especially when she's a basketball-crazed one.)
Yoo Yeon-seok plays the only main character who's originally from Seoul, and his poster reads: "The only thing I know is baseball. But I've found another thing to like."
Jung Woo's character dresses exclusively in tracksuits and also speaks in Busan saturi. His tagline: "You call me a beggar? Trash? Aw guys… is it obvious?"
Baro, also in saturi, says, "I'll just go to med school for one semester. Because it's Dad's dream…"
Sohn Ho-joon says, "Wow! I'm the first guy in Suncheon to be called Orange Class!" (Referring to a slang term meaning the privileged young generation growing up wealthy and materialistic.)
Dahee insists, "Really, I swear, Taiji oppa smiled at me!"
and Kim Sung-kyun says, "Hyungnim, lower your words, I'm only twenty." Pwahaha. I did wonder at his age, given that the actor is really 33, but I love that they cast an old guy on purpose to play a young guy who looks old.
The drama airs on Fridays and Saturdays on tvN, and premieres October 18.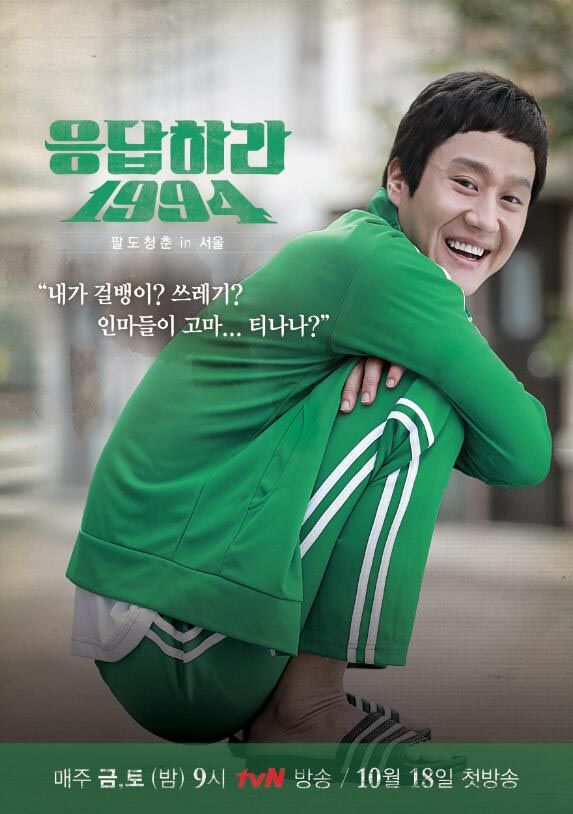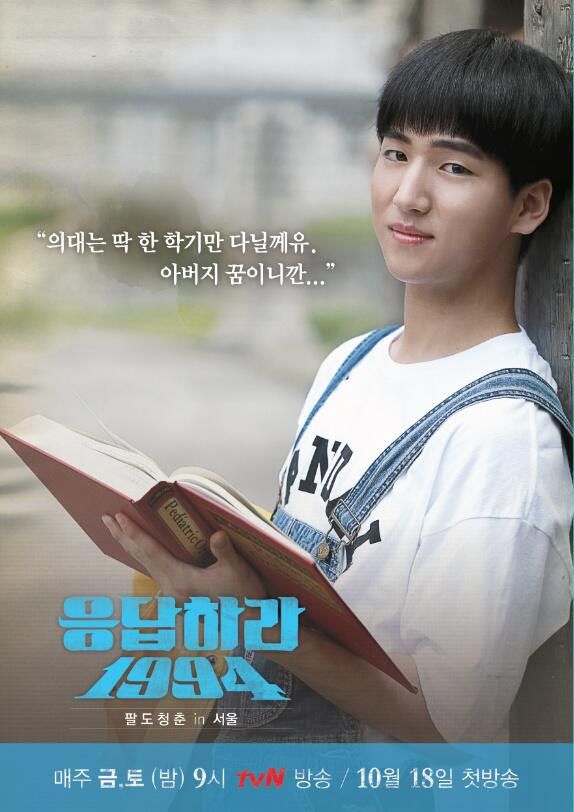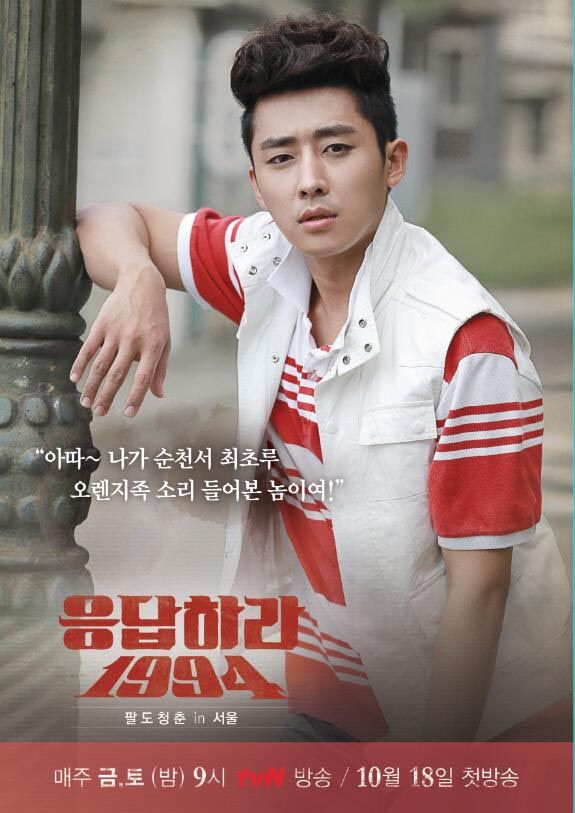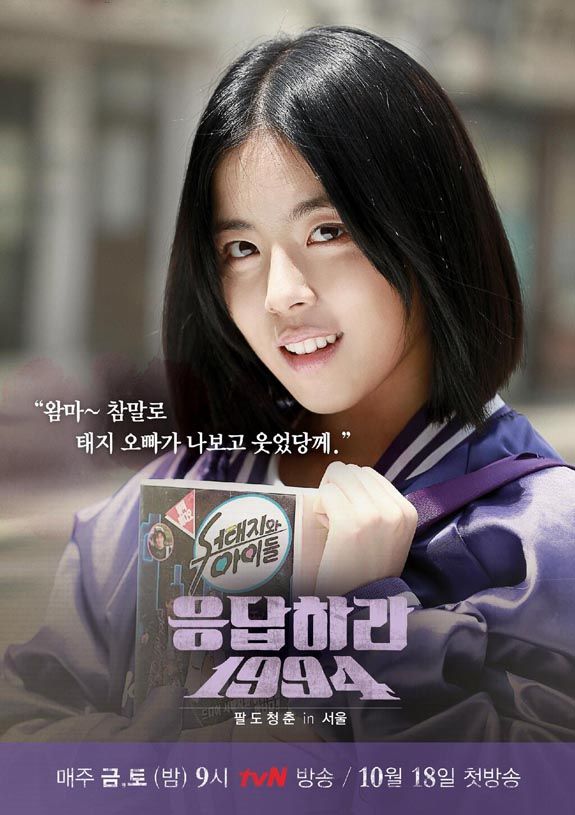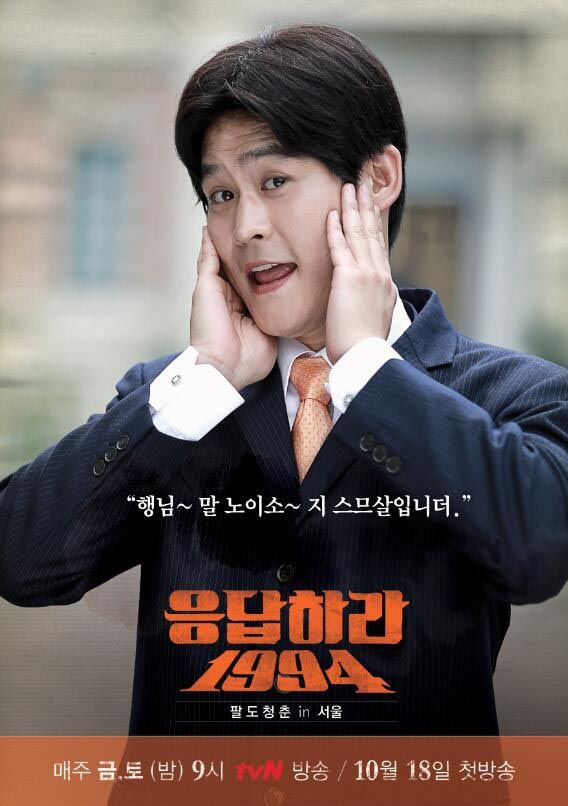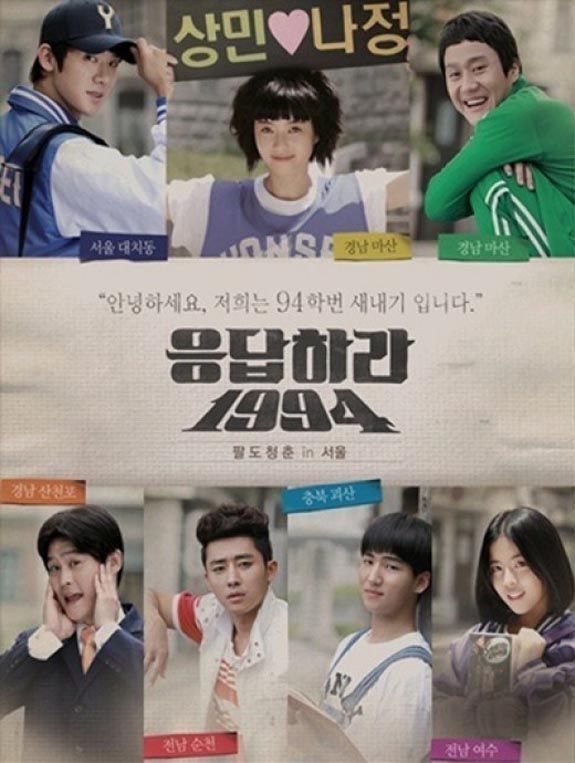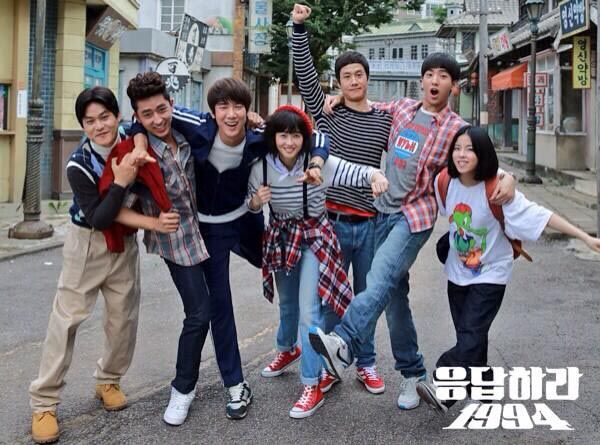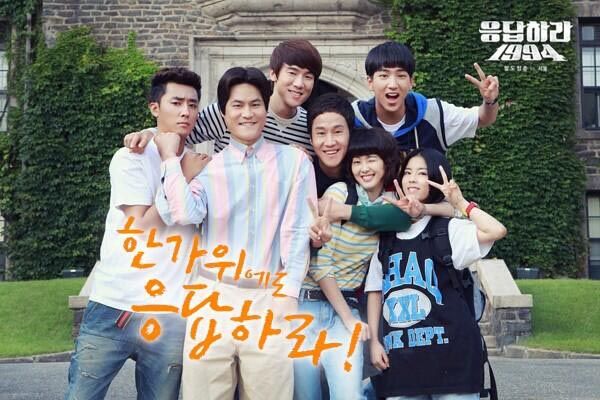 Via E News 24
RELATED POSTS
Tags: Answer Me 1994, Go Ara, Jung Woo, Yoo Yeon-seok