Jo In-sung drops sci-fi action film project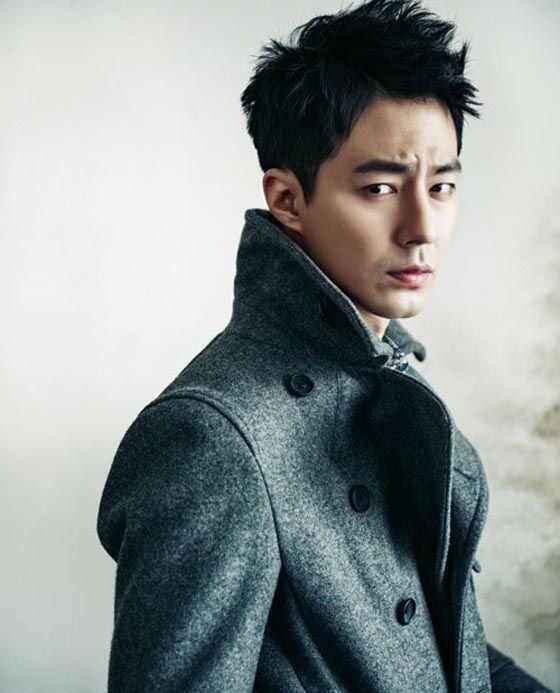 Fans of Jo In-sung, you'll have to wait a bit longer to see him in his big-screen comeback because he's just dropped the futuristic thriller film he'd signed on to do years ago, Fist Fighting.
Reportedly, he's leaving the production because of scheduling conflicts, which seems like a fair reason since this movie has been in the works for ages—Jo In-sung first joined in 2011, and soon afterward Lee Yeon-hee hopped aboard as his co-star. But news about progress has been scarce and I'd been wondering what was to come of the supposedly large-scale blockbuster. I suspect money is the primary factor; budget issues were cited as one reason for the filming delays. And you know it's not a good sign when your star, who has waited over two years for you to get up and running, says he's gotta go because of all the other things he's got scheduled when he doesn't have another movie or drama lined up yet.
Fist Fighting is a sci-fi action story set in a near-future city (in the year 2050) that stars a young hero who refuses to stand idly by in the face of injustice. He and the mysterious girl he falls for happen upon a village that comes under attack by more powerful forces, and together they stand up to fight the oppressors. A David and Goliath story of sorts, then, only with sci-fi and supernatural powers to liven up the mix.
The project sounds like it could've made for an entertaining film, particularly in the hands of Welcome to Dongmakgol's director Park Kwang-hyun. The movie is a joint Korean-Chinese production with over a third of the production budget coming from Chinese investors with a goal of being widely released there. But it'll have to be without Jo In-sung—who is, let's face it, much of the draw.
Via Osen
RELATED POSTS
Tags: Jo In-sung, Lee Yeon-hee