Answer Me 1994 revs up for broadcast with Episode 0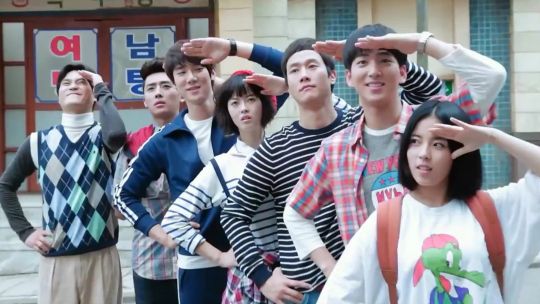 I've been trying to keep my expectations down for Answer Me 1994, because sequels often have a way of punching you in the gut. But every time I watch a preview with that '90s K-pop, I get a little more excited for the premiere. I promise I won't go into it expecting the magic of Answer Me 1997, but I do hope it finds its own groove. The tvN show has announced that it's kicking off a week before its premiere with an Episode 0, which it did last year as well with 1997, including character introductions, behind-the-scenes hijinks, and cameos galore.
Among them is, wait for it… Na PD. LOL. Variety director Na Young-seok (of Grandpas Over Flowers) was asked by the PD and writer (both part of the old 1 Night 2 Days crew under Na PD) to cameo as a Yonsei student, which he actually was in 1994. Oh, the meta. The show will be full of celebrity cameos including basketball players and '90s pop-stars, but I'm officially most excited about Na PD's debut as a (pffffft) actor.
The spinoff is (obviously) set in 1994 and stars Go Ara as a college student and basketball fangirl. Mom and Dad (Lee Il-hwa and Sung Dong-il) make a reappearance as very similar characters to their 1997 counterparts, but this time they run a boardinghouse in Seoul for other kids from the countryside who have moved to the big city.
And it turns out that Jung Woo isn't a contender in the love triangle — he plays Go Ara's hapless oppa, the 24-year old unemployed loser who never wears anything but his green tracksuit and answers to the nickname "Trash." They'll have a petty sibling rivalry that dominates her home life. Then the rest of the kids are the other college students who live at the boardinghouse: Yoo Yeon-seok the cutie pie baseball player (so cute), Kim Sung-kyun the college student who looks like an ajusshi, Baro the sweet med student, Sohn Ho-joon the bad boy trendsetter, and Dahee the Seo Taiji fangirl.
The series is set at 20 episodes, and will air on Fridays and Saturdays. I'm a little wary of the added length, but I suppose I should just be glad they learned their lesson after doing that crazy back-to-back schedule they did with 1997 where they pretended they were doing 30-minute sitcom episodes but kept airing full-length drama ones.
Episode 0 of Answer Me 1994 airs this Friday, and the show premieres October 18 on tvN.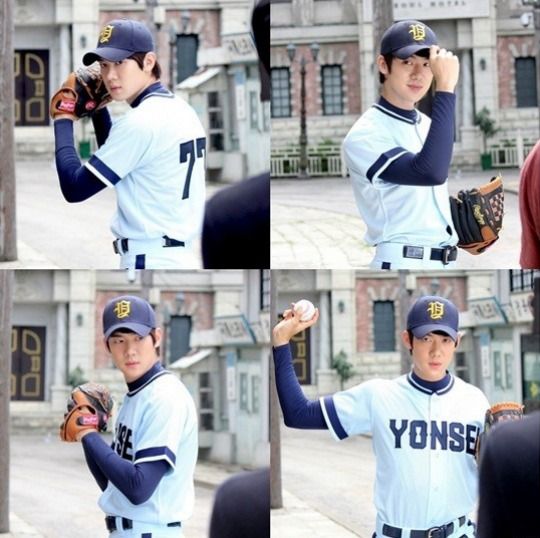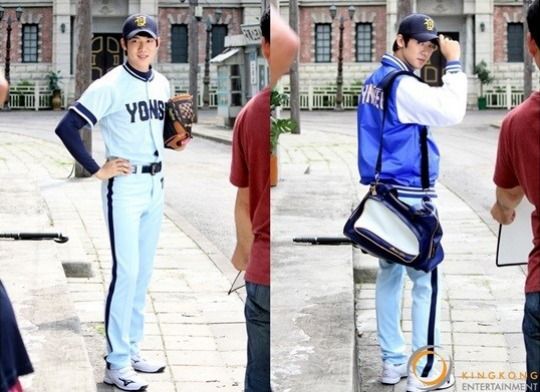 RELATED POSTS
Tags: Answer Me 1994, Go Ara, Jung Woo, Yoo Yeon-seok