I Hear Your Voice writer and PD reunite for fall drama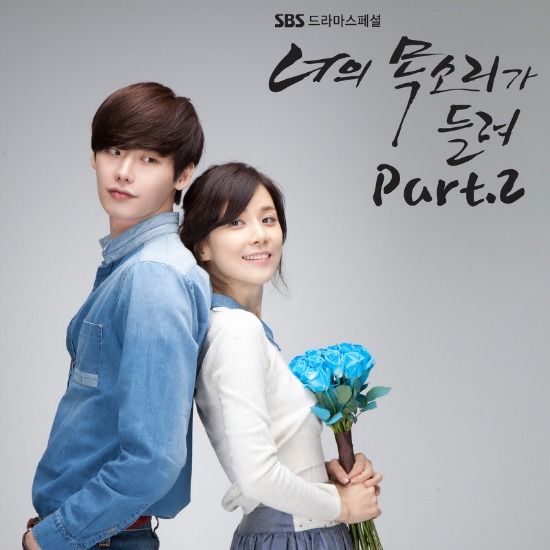 One of SBS's biggest weekday hits last year was the strange but crackling combination of supernatural, law, serial-killer, and noona-killer drama that was I Hear Your Voice, so it's no surprise that the network is locking in a good thing early on. SBS announced that writer Park Hye-ryun and PD Jo Soo-won will be reuniting for a new drama in the coming year that's already got a timeslot on their fall Wednesday-Thursday schedule. Well if you're gonna get the band back together, count me in.
It doesn't have a title yet, but the drama will be about city news desk reporters. On the upside, this means we're done with Sesame Street Law. On the downside, this might mean we're in for Sesame Street Newsroom. Still, I like newsrooms as a setting, and of course there's endless potential for pulse-pounding human drama there. The writer is reportedly following city desk reporters around town and sitting in on meetings to observe them. They released a statement that said the drama wouldn't only be about journalists, and described it as multi-genre like Voice was. So don't be shocked if it's about a reporter who meets a wizard to go after a killer. Yunno, just so our bases are covered.
Writer Park began as a sitcom writer for the Nonstop series and family drama Kimchi Cheese Smile, and after a few miniseries eventually penned the first Dream High, followed by I Hear Your Voice. PD Jo Soo-won had his first solo credit with Hyena, and followed it up with Alice in Cheongdam-dong and I Hear Your Voice. He'll be busy doing a tvN drama this spring with Yoon Sang-hyun, a based-on-a-true-story thriller about a serial killer called Gap-dong, before coming back to SBS.
The new series with writer Park Hye-ryun is being planned for an October-November broadcast. Begin your fantasy cast lists now.
Via Digital Times, Xports News
RELATED POSTS