Kim Woo-bin, Junho, Kang Haneul star in coming-of-age movie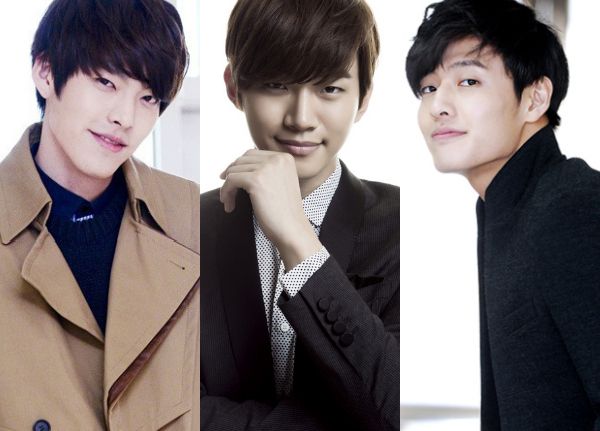 Well don't they make a handsome trio. The cast of the new coming-of-age movie Twenty has been confirmed, and Kim Woo-bin has signed on to lead a group of three friends at the cusp of adulthood as they chase after girls, dreams, and their place in the world. Idol Lee Junho (Cold Eyes) and rising star Kang Haneul (Angel Eyes, Heirs) are co-starring as the two other besties in the group.
Kim Woo-bin stars as the girl-crazy friend — he can't control himself when he's around the opposite sex, and despite being a jobless guy with no idea what to do with his future, he throws all of his energy into getting girls. Junho dreams of being a manhwa artist, and agonizes between his longtime dream and the reality of being a starving artist. He works every part-time job he can find while studying to re-take the college entrance exam. Kang Haneul plays the happy-go-lucky golden boy who does everything well; he's a college freshman while his two buddies didn't (or couldn't) go to school.
The movie comes from writer-director Lee Byung-heon (not the actor) who has co-writing credit on Sunny and Speed Scandal, among other films. Twenty is about the vitality of hot-blooded youth and the infinite possibilities that exist when you're twenty, when you can love anyone, do anything, and be anything. It promises to be a cheerful, realistic story about the "shining, immature" loves and friendships of three boys as they turn twenty together. It sounds adorable, and heartfelt, and I want to watch it now.
Twenty starts filming this summer.
Via Osen
RELATED POSTS
Tags: Junho, Kang Haneul, Kim Woo-bin