Kim Young-kwang signs on to become God of Bath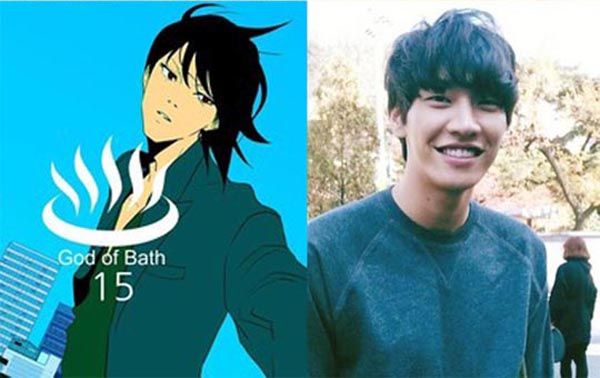 Kim Young-kwang (Good Doctor) was just reported to be considering a drama (tvN's Plus Nine Boys) but first he's confirmed a new movie called God of Bath, which is based on a a webtoon of the same name.
It almost sounds like a joke—and take a look at those images from the webtoon, which I find hilarious—particularly with the main character being named Heo-se, which is like naming your hero Arrogant, or Full of It. And then my second thought (after the knee-jerk guffaw) was to think this role sounds made for Jang Geun-seok, and to wonder whether he'd already passed on it. (He IS known for being the king of heo-se.)
God of Bath centers around a young unemployed man named Heo-se who aims to become the best manager of the world's largest "hot springs theme park." It sounds pretty simple in conflict—it'll focus on the ups and downs that Heo-se faces in his struggle to climb his way to the top—but the webtoon was quite popular on Naver and has an existing fanbase. Kim Young-kwang professes to be a fan of the series, which helped in his decision to take the role.
God of Bath is aiming for a Summer 2015 release, and will begin filming in the latter half of the year. And now, enjoy some abs: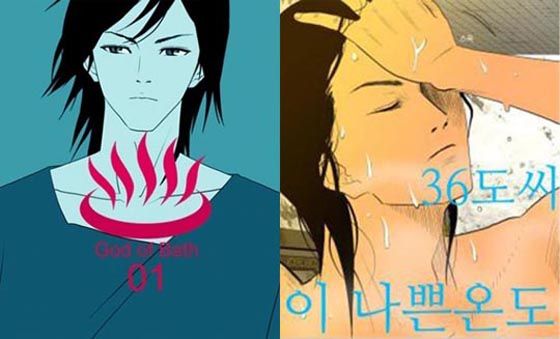 Via MBN, Hankook Ilbo
RELATED POSTS
Tags: Kim Young-kwang