Odds and Ends: Genre mash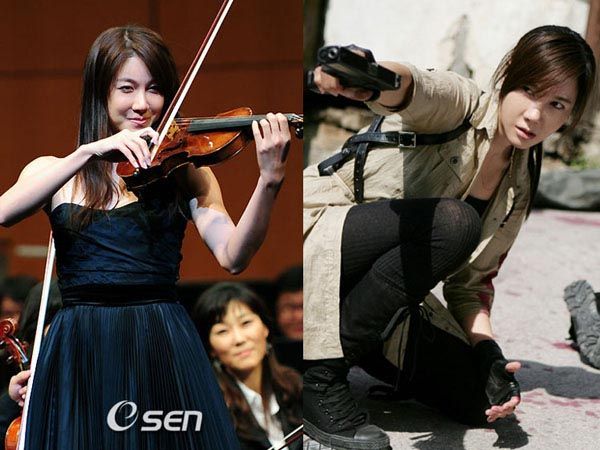 javabeans: It's the weekend again! What's up?
girlfriday: Just the usual, though maybe with more dramas than usual because every drama ever decided to premiere this week. I actually don't know which ones to keep up with because there's certainly not enough brainspace for all.
javabeans: No kidding. How's that Surrounded by Witch Leaves and Big Crosses working out for ya?
girlfriday: It's leaving me stranded in a Strange Triangle of Feel-Good pain.
javabeans: Needs both more and less romance-revenge-murder-hijinks-doctors-lawyers-and-spies, you mean?
girlfriday: Yeah, pretty much. When did everything-but-the-kitchen-sink become the new drama genre du jour?
javabeans: On the downside, weird mishmashes can be jarring to watch. But on the upside, doesn't the old-school straight one-genre drama now feel… quaint and old-timey?
girlfriday: It does, all single plots and single occupations.
javabeans: Like, who wants to watch a drama only about doctors being doctors (or spies being spies, or cops being cops) when you can have DOCTOR SPIES?
girlfriday: I still don't understand why anyone in that show has to be a doctor. There's no reason for it.
javabeans: Duh, he has to be a genius at something. I suppose he could have been a genius violinist-turned-spy, but there are distinctly fewer thriller-violinist plots out there to work with. (Not that I wouldn't watch the hell out of that drama.)
girlfriday: Just you wait, it'll be the IT thing of 2015.
javabeans: Nodame Spy Academy, here we come. Oh god. Now I want that drama and I'm sad that I created a thing in my head that will never be fulfilled.
girlfriday: But… it could be Level 7 Nodame Spy Academy.
javabeans: Level what now? I have no idea what you're talking about.
girlfriday: You're the one who brought up associations, okay!
javabeans: In contrast to the drama deluges, the one nice thing about drama dry spells is that it encourages you to give things a try that you might've skipped over otherwise. But when there are a whole slew, it's harder to find time to get one to stick, since I would say most dramas, even the good ones, will take a good two episodes before you know what it's going to be.
girlfriday: And then there are others that you might be halfway through watching just passively because there was nothing else to watch two weeks ago, and now there are so many I just can't even choose. I end up watching variety instead because choosing what to watch is an added stress.
javabeans: I should just pick arbitrarily and go with it, because the alternative is to be paralyzed with indecision. And watching something is better than watching nothing, right? But my stupid brain keeps arguing, No, you can't just make a random choice. You have to make the BEST choice!
girlfriday: YES. That voice, I hate that voice.
javabeans: This is why you should always hire movers. No, that wasn't a total non sequitur. I'm remembering the last time I moved, and I was so overwhelmed with the magnitude of packing that I literally stood in my half-dismantled apartment, hip-high in books and clothing and detritus, and cried.
girlfriday: There is almost nothing worse than moving. I think there's something about the taking stock of your life in crap that you've accumulated over the years that makes it extra navel-gazy or something.
javabeans: You mean that moment of blinding defeat when you think, "THIS is my life? Oh god how is this the entirety of my life?"
girlfriday: Yup. That and the stupid stupid task of putting things in boxes and the futile attempt to organize the shit so that it's easy to unpack. There's just no such thing. Perhaps moving would be easier if we all embraced the chaos.
javabeans: Perhaps living would be easier if we all embraced the chaos.
girlfriday: Deep, yo. But anyway, existential crisis aside, I get what you mean about the analogy. It's the choices, and how things would be easier if someone just told you what to eat, what to watch.
javabeans: But then I guess I wouldn't be a fully functional adult, and that's not quite a trade-off I'm ready to make. It's just, does every drama cycle have to come with Sophie's Choice-level angst about what video file to watch next? I mean, I know the answer to that. But that's not MY answer to that.
girlfriday: I guess that's the downside of making dramas your life.
javabeans: Is there a cure for that?
girlfriday: Does it seem like I'M the person you should be asking for that?
javabeans: Well maybe one time in a billion, the blind person leading the other blind person finds the exit door, is all I'm sayin'.
girlfriday: Not bloody likely, but I like that you have hope. It's cute.
javabeans: It's all I have.

RELATED POSTS
Tags: conversation post, Odds and Ends