Do-hee to join Nodame Cantabile's orchestra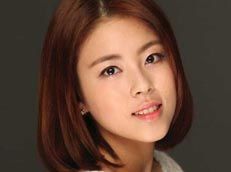 We still don't have a lead actress but casting continues on the much-buzzed-about remake project of Nodame Cantabile, which will be adding Tiny-G idol and Answer Me 1994 actress Do-hee to the mix as one of the supporting characters. (Some stories say she's confirmed, others hedge that she's not final yet, so it's pretty much the usual song and dance.)
Do-hee would play a contrabass player in the S-Orchestra (Saku Sakura role in the original) who struggles to pay for her schooling and gets helped out by a sympathetic Nodame. She's more of a side character who gets a mini-storyline than a full-on second lead, but it's a cute role and Do-hee would totally it, even if only for the fact that she's so tiny that she sometimes gets mistaken for a child. Sakura is just barely bigger than her own instrument, and struggles to juggle school and orchestra obligations with working for her tuition because her family is dead broke, and she's often scavenging for food. She can have the occasional outburst of temper despite the sweet personality, and that's something Do-hee can handle, since we know she can pack a fiery temperament into her pint-sized frame.
I'm still impatient to know who'll play Nodame, but as that's a pretty crucial role I suppose it's best the producers took their time finding the right lead. That aside, I'm pretty optimistic about the casting of the drama thus far; I do like Joo-won for the hero's role since I can easily see him balancing Chiaki's mix of stoniness and reluctant caring (I find him way more appealing in the dramatic/stoic roles than his lighter comedic ones, which suits this drama fine). And Baek Yoon-shik feels like a suitable actor to play the kooky, pervy conductor Stresemann. Now if only we had a Nodame…
Nodame Cantabile is looking at an October broadcast on KBS.
Via Joy News
RELATED POSTS
Tags: Cantabile Tomorrow, Do-hee, Joo-won, Nodame Cantabile, remakes