No awards ceremony for tvN this year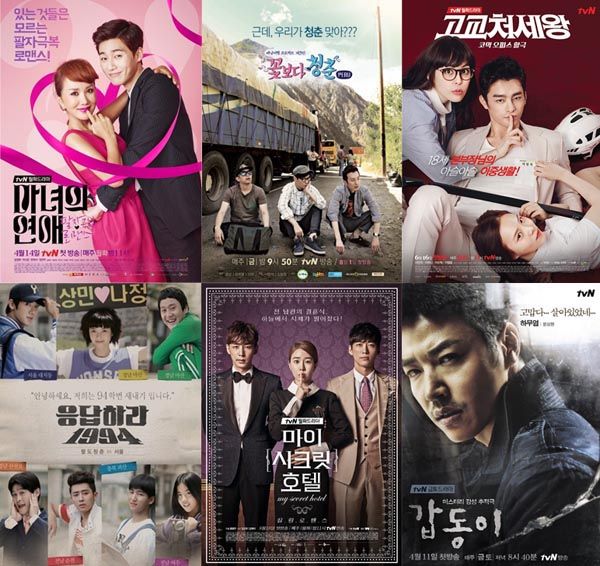 Remember when cable station tvN announced it was launching its own awards ceremony? Never mind; they've nixed the idea after all.
This doesn't mean the station will never host their own awards show, but perhaps they jumped the gun in planning. Announced only in August and described as being in the very early stages, the awards have been deemed a better fit for the station's tenth-year anniversary, per a rep with CJ E&M, which owns tvN.
That's too bad, since I was looking forward to some of my favorite dramas being honored with awards, since they'd be excluded from the existing awards hosted by the Big 3 broadcasters (KBS, MBC, SBS). There aren't that many ceremonies where these dramas are even eligible for consideration, so it would have been nice to see them given recognition (yes, even though I recognize that awards are bullshit and station-specific awards are even more bullshit because you're just handing out trophies to make everyone happy).
It already pains me that excellent shows like Joseon X-Files and Nine and Answer Me 1997 have come and gone without earning awards in their industry. Furthermore, tvN has been churning out so many programs in both scripted and unscripted formats, especially recently, that it seems like this year would've been a good year to do it. It's remarkable how much they've been able to develop in a short eight years, frankly.
Well, I guess we'll have to wait another two years for tvN to revisit the idea. Meanwhile, we've got the Beanie Awards to look forward to, and our Editors' Picks as well. If only we could fool kidnap convince the stars to come pick up their awards in person. And by awards I mean my kisses, of course.
Via IS Plus
RELATED POSTS
Tags: awards, cable programs