Lee Seung-gi and Moon Chae-won's just-friends romance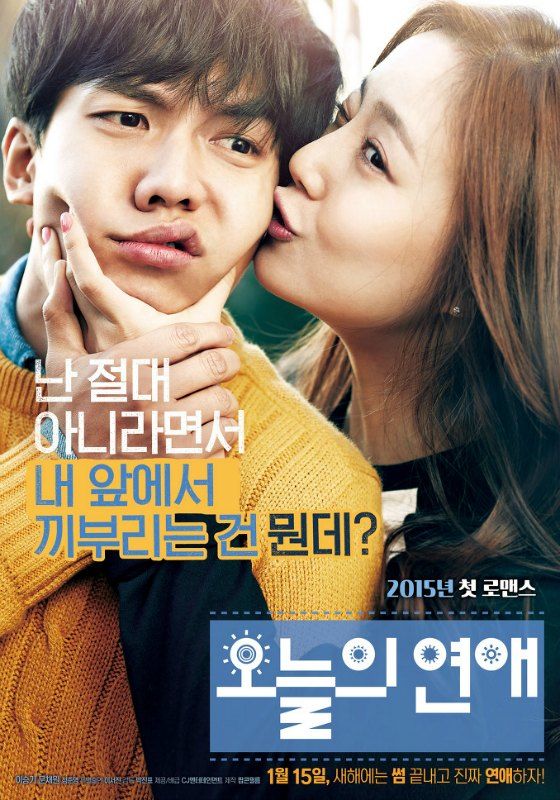 I love that the entire concept for this romantic comedy movie is bemoaning these "some" kind of relationships, where you're dating but not dating, friends but not friends, and something but nothing is going on all at the same time. Because that's just confusing, people. Today's Love stars Moon Chae-won as the girl who's got Lee Seung-gi's heartstrings wrapped around her fingers, and tells the funny (or sad?) story of their constantly confusing something that isn't dating, but isn't nothing either.
Obviously I'd watch a rom-com starring these two actors any day, but the premise appeals to me, and I think it suits Seung-gi best when he's playing the comical hapless beta male, a la My Girlfriend Is a Gumiho. The rom-com setup seems pretty close to the My Sassy Girl dynamic, which should be loads of fun.
Moon Chae-won stars as a weather forecaster with a foul mouth and bad drinking habits who likes to hang out with her bestest buddy Lee Seung-gi, an elementary school teacher who's been crushing on her for eighteen years. They do everything any other couple would do… but when it comes down to it, she admits that he doesn't turn her on.
In the meantime, he gets to watch her date other men and listen to her cry about them on his shoulder. We get fun cameos from Jung Joon-young and Lee Seo-jin as rival boyfriends, and Seo-jin has the hilarious line in the trailer: "You're like a shrimp chip. My hands just keep reaching for you." Pfft.
I love that after Seung-gi guested on Three Meals a Day and got labeled as Seo-jin's slave, he's now referred to as a slave in the trailer for his movie. The tone turns more heartfelt at the end of the teaser when she says she's not going to love anymore, and he asks if she even knows what love is before leaving in tears. Somebody give slave-puppy a hug!
Today's Love opens in theaters January 15.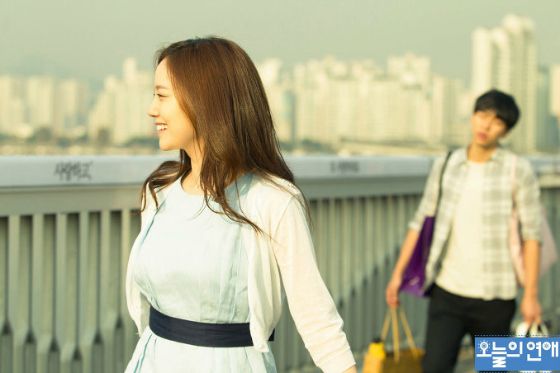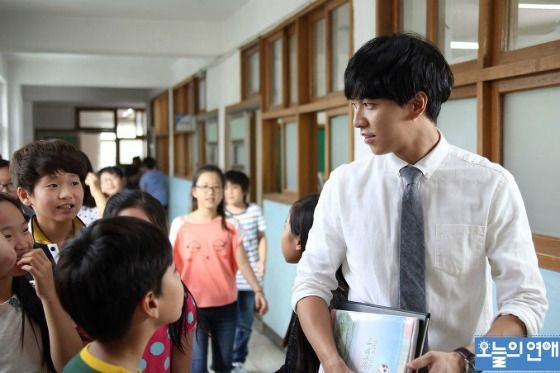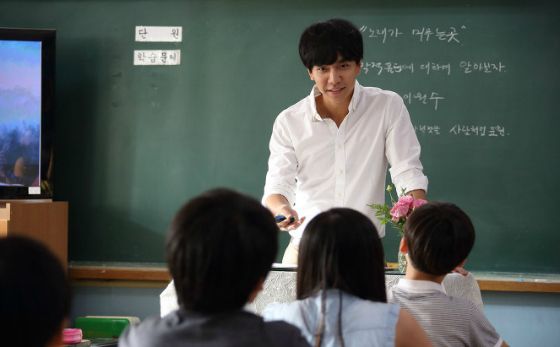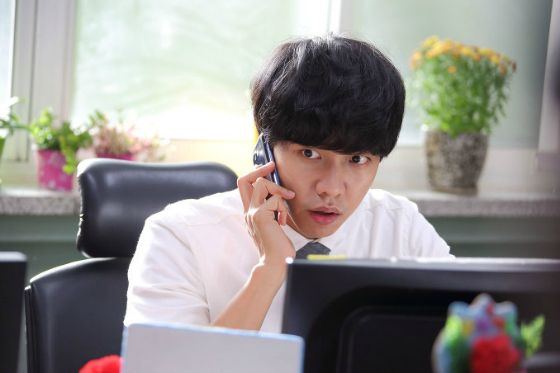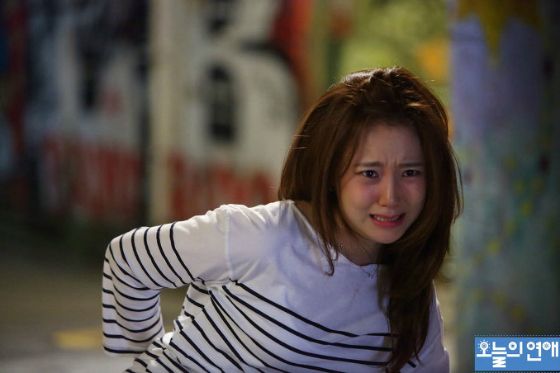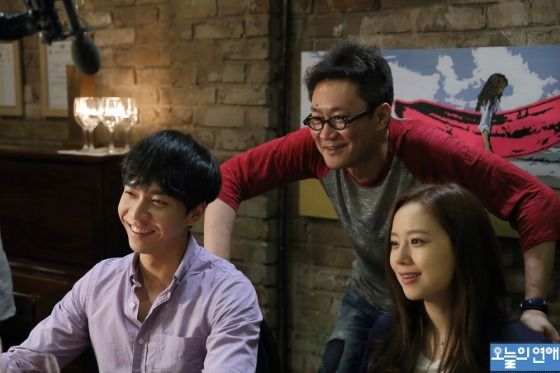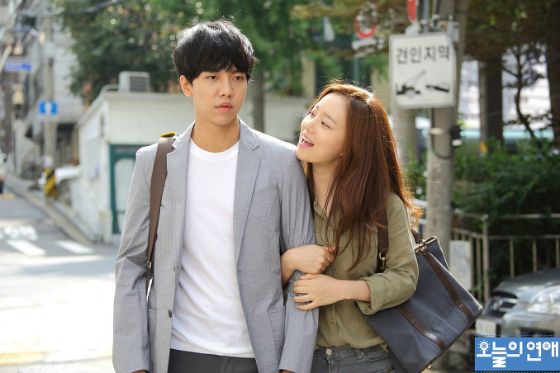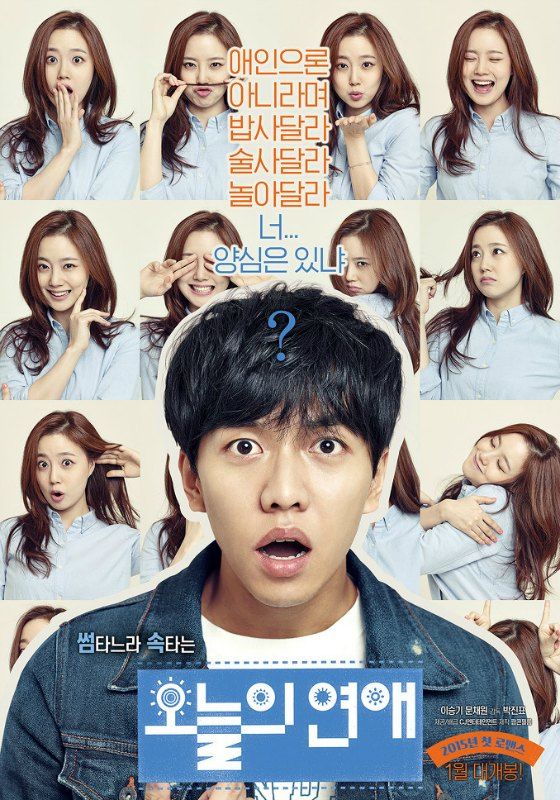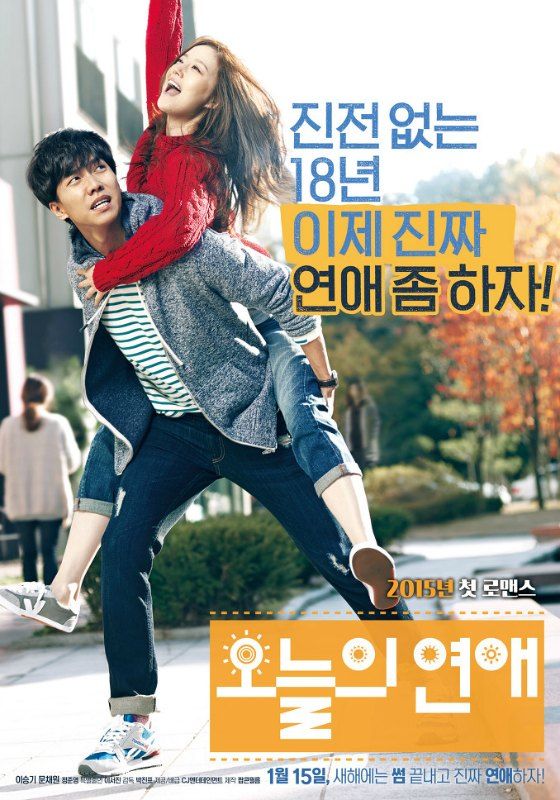 Via Xports News
RELATED POSTS
Tags: Lee Seung-gi, Moon Chae-won