Seo Joon-young joins tvN rom-com Superdaddy Yeol
Always the bridesmaid, never the bride. Will you ever get the girl, Seo Joon-young? The main cast has been assembled for tvN's newest drama Superdaddy Yeol, the heartwarming romantic comedy about a single mother who has one year left to live and spends it turning her ex-boyfriend into A-plus daddy material for her nine-year-old daughter. Lee Yuri (Jang Bori Is Here) stars as the mom, and Lee Dong-gun (Mi-rae's Choice) plays the hapless ex, the titular Superdaddy-to-be.
The drama is a webtoon adaptation from a newbie writer (with a Drama City episode credit), but it'll be helmed by PD Song Hyun-wook of last year's charming and hilarious rom-com Marriage Not Dating, which makes me excited. Lee Yuri plays a successful doctor who's got her life together and managed to raise her daughter on her own. But a terminal illness means she has to plan for her girl's future without her, and she decides to wrangle Lee Dong-gun into a contract marriage to whip him into father-figure shape.
Lee Dong-gun plays a washed-up baseball player, eternal bachelor, and general loser. But he jumps at the chance to contract-marry Lee Yuri because she happens to be the love of his life that got away. Naturally it's the farthest thing from smooth sailing there is, since she needs a responsible partner and he's just an overgrown manchild. But he'll grow up, slowly but surely, and they'll reignite their romance in the process.
Seo Ye-ji (Records of a Night Watchman) has already been cast as Lee Dong-gun's physical therapist who pines after him. Seo Joon-young (Secret Door) will play yet another doctor on the cast — he's a classmate of Lee Yuri's from medical school, and will rival Lee Dong-gun for her affections.
Supporting player Choi Min (There Is a Cat) will be a major league pitcher who incites the hero's jealousy at the career he should've had, and child actress Lee Re (Wish, Oh Ja-ryong Is Coming) plays the precocious nine-year-old who resents Lee Dong-gun for trying to replace her dad. She thinks Dad is just abroad and coming back for her someday, but that's just what Mom told her when he died. I'm sure she'll make the hero's life a living hell, but that'll just make their inevitable bonding that much sweeter.
Superdaddy Yeol follows Heart to Heart on Fridays and Saturdays in March.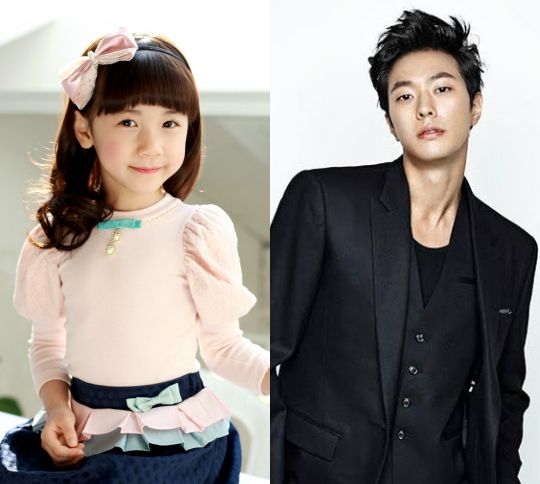 Lee Re, Choi Min
Via MBN
RELATED POSTS
Tags: Lee Dong-gun, Lee Yuri, Seo Joon-young, Superdaddy Yeol